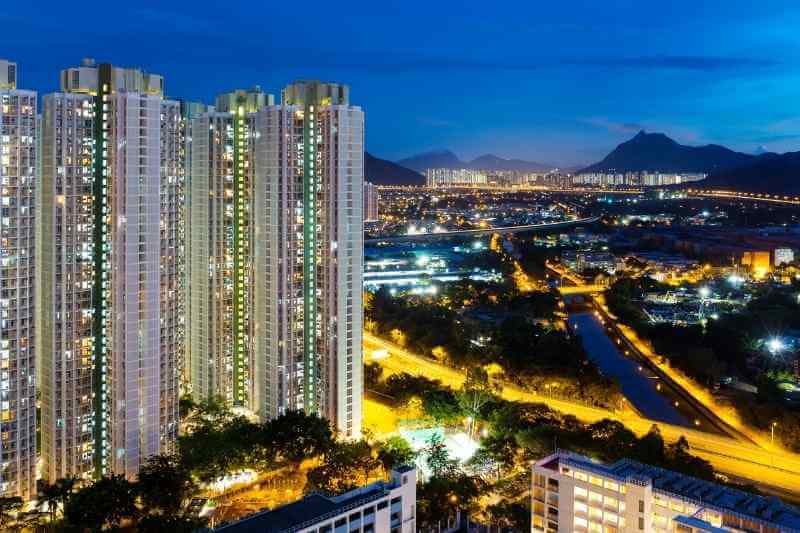 In the 21st century, real estate has completely transformed. Gone are the days of required in-person viewings and real estate property flyers. Instead, apartment marketing for modern real estate professionals is all about proactive strategies.
But transforming your real estate marketing strategy doesn't mean overhauling your entire management strategy. In fact, with just a few simple changes, you can attract new prospects and increase your building's appeal.
In this post, we explore what apartment marketing is and why it's important. We then go over how to market an apartment building. Finally, we give our top six tips for transforming your marketing strategy for your apartment to increase your leasing potential.
This post covers: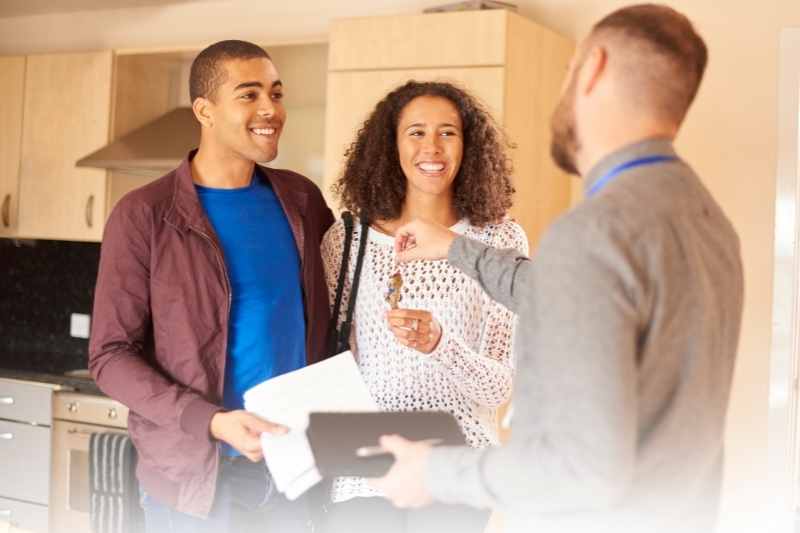 What is apartment marketing?
Apartment marketing is the act of advertising your building to earn more leads and fill vacancies faster. It encompasses everything from apartment outreach marketing — which requires you to be proactive and go out into your community to attract prospects — to apartment digital marketing, which is done completely online.
While having empty units is a common part of property management and ownership, every day a unit sits empty is a day you lose money. Combat this financial strain by participating in apartment marketing to fill units quickly and efficiently.
Why is apartment marketing important?
Apartment marketing is crucial because it could mean the difference between a profitable property and a loss-making one. As previously mentioned, allowing units to sit empty for extended periods is a financial burden that can potentially become dire.
So, engaging in rental marketing strategies to keep empty units to a minimum is essential for effective property management.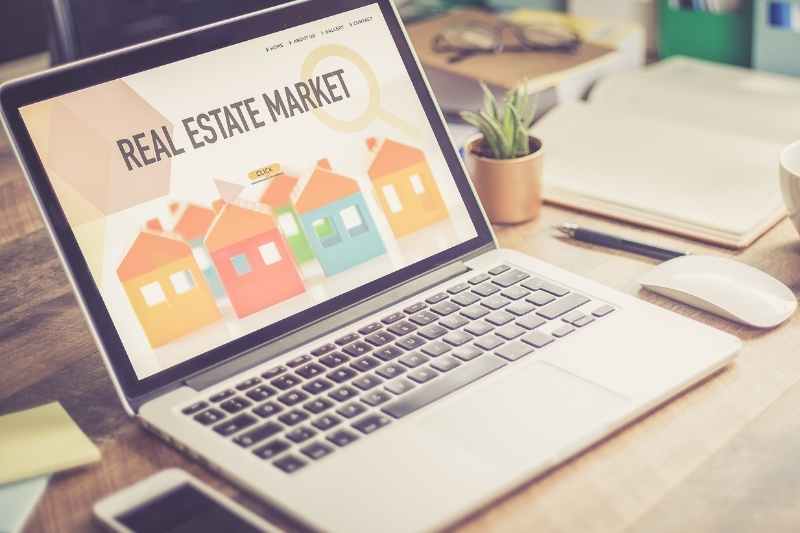 6 apartment marketing strategies to transform your leasing
So, how do you market your apartment building?
With so many apartment marketing ideas online, it can be difficult to choose where to start. However, there are a few solid solutions with high success rates that you can incorporate into your strategy.
If you opt for effective marketing strategies, you can fill vacant units quickly and efficiently. Additionally, you can lessen the length of time units sit empty on your property.
Here are 6 effective apartment marketing ideas: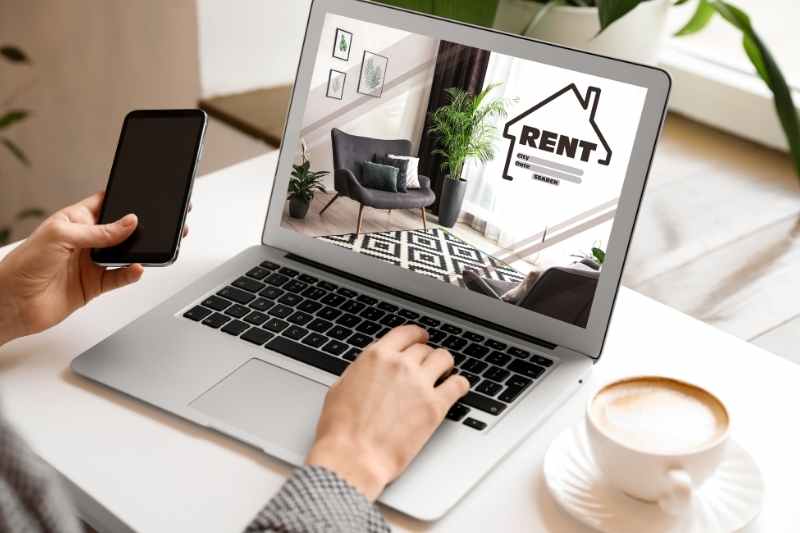 1. Customize your website
Make a great first impression by customizing your apartment's website design. In fact, approximately 80% of renters look at an apartment's website before scheduling a tour or submitting an application.
So, make your multifamily property stand out by customizing your website. By customizing the website, you can represent the unique perks of your apartment community. This will make your property more personable to prospects and set your community apart from competitors.
Here are some tips for a unique apartment website design:
Add an automated live chatbot to give prospects quick answers without pulling your staff away from their other responsibilities.
Post videos of your property, including tours of individual units. This will provide a holistic view of your apartment and attract more potential renters.
Create a page specifically for property reviews. Build trust with prospects by showing them what your current and former tenants have to say about your property.
2. Utilize social media
Take a look at your property's social media accounts, if you have them.
Then, ask yourself the following questions:
Do you post regular, high-quality photos with informative descriptions?
Do you create opportunities to remind current residents of events and deadlines?
Are you creative with your posts to draw in your audience?
Doing all of this may seem exhausting. However, utilizing social media marketing is one of the best ways to market your property. This is especially true in marketing to millennial and Gen Z renters.
Not only can you use social media to post high-quality content, but you can connect with potential residents directly. You can also use social media to build a unique brand for your property that residents connect with.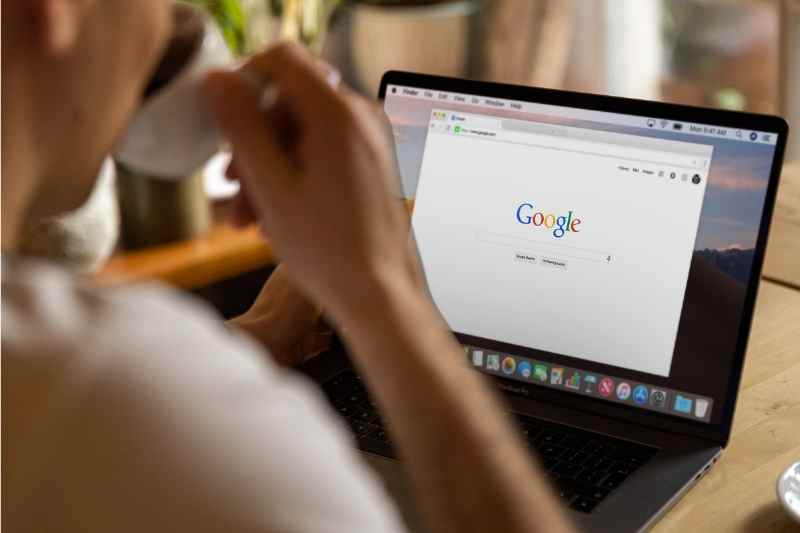 3. Update your Google My Business profile
Google My Business is one of the greatest ways to increase traffic to your website. However, you may not know that you can post regularly on your Google My Business page.
Just like social media, your GMB page can give prospects a glimpse into your community. Your GMB account will be one of the first things prospects see when they search for your community online. So you must take advantage of the visibility it offers.
Make sure your GMB is updated regularly to include the most accurate contact information. Include updated phone numbers, email addresses, and mailing addresses. Write an informative description of your property, set a featured image, and respond to resident reviews.
Doing these things will show prospects that you care about the well-being of your property. This will encourage them to schedule a tour or submit an application.
Learn how to conduct self-guided tours at your building:
4. Update your building's virtual tours
These days, renters expect everything at their fingertips — including apartment tours! More renters than ever are moving to new cities and need to view apartments virtually. Further, many renters are back to working in an office. So, they simply don't have time during the day to attend an in-person showing.
So, create virtual tours of your property as a passive way to boost your conversion rate. In fact, rental listings with virtual tours receive upwards of 87% more views than listings with just photos.
Here are a few spots at your property to create virtual tours for:
One unit of each type of apartment for a robust touring experience.
Your apartment's front desk area and lobby.
The fitness center and pool area.
Parking lots and garages.
Extra amenities, such as business centers, theatres, or community centers.
Virtual tours are a user-friendly way for prospects to 'walk' around your property without needing to visit in person. You can choose to film videos, create 3D renderings, or even give tours via live video call.
5. Consider a referral program
Referral programs can be an incredibly effective way to gain new prospects — and utilize the help of your current residents! They likely know local renters or even renters looking to move to your area.
There are plenty of ways to set up a productive referral program, including offering:
A cash incentive.
Discounts on rent, or even one month of free rent.
Prizes such as gift cards for local businesses.
What's more, advertising a referral program is easy! Just place apartment marketing flyers in high-traffic areas announcing incentives, send an email to your residents, and dedicate a post or two to each social media platform.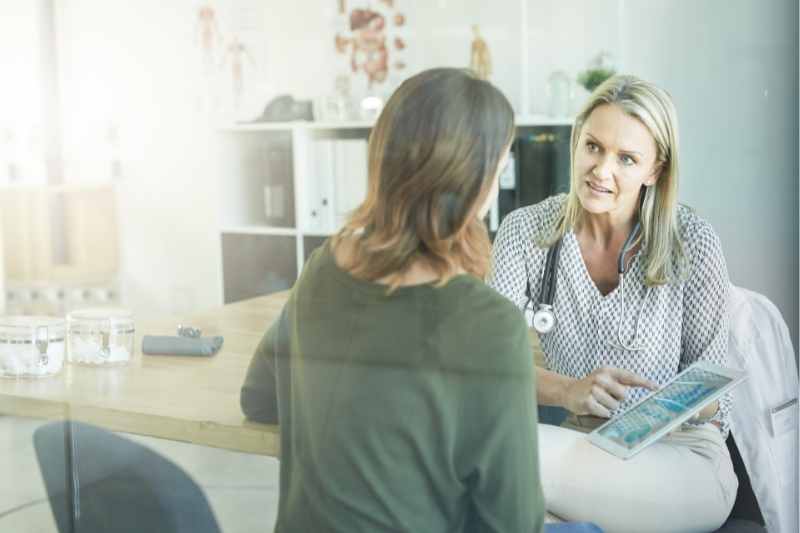 6. Add a move-in special
If you're having trouble following through with prospects, consider the move-in specials offered by your apartment and apartments in the area. Even if your property has great amenities with affordable rent, prospects can be swayed by a great move-in special.
In fact, many residents may even search specifically for "apartments for rent with move-in specials." Make sure you show up in local search results by offering a robust move-in special.
Some easy, beneficial move-in specials include:
One or two months of free rent.
Free resident parking for the first several months of their lease.
Waived application fees or security deposits.
Reduced or free amenity fees for the length of their lease.
The move-in specials you offer will be unique to your property. So, brainstorm with your property staff to come up with great options. If you're unsure where to start, you can even ask current residents what move-in specials would catch their attention.
Takeaways
Apartment marketing is the collection of strategies that proactively seek out prospects.
A robust marketing strategy for apartments could be the difference between a profitable property and one that's in debt.
With a great property marketing plan in place, you empower your property to stand out against your competitors and draw in more prospects.
The six best apartment marketing strategies include customizing your website, utilizing social media to market your apartment, updating your Google My Business profile, updating your building's virtual tours, implementing a referral program, and offering a move-in special.