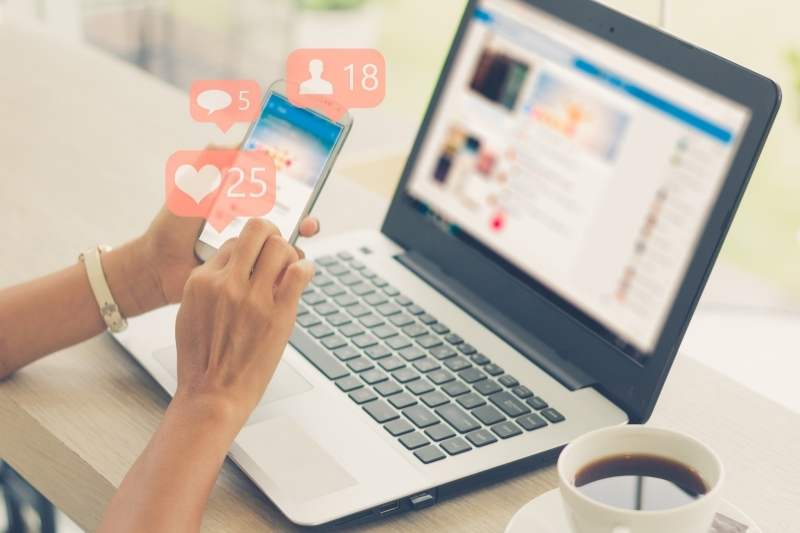 Property managers have a lot on their plates. With so many responsibilities to juggle, you might resist the idea of putting time into Instagram, Facebook, or Twitter. Social media can seem trivial to busy property managers, but it's actually one of the most powerful and cost-effective ways to market your property and find new residents. 
Unfortunately, knowing how to use social media and knowing how to use it well are two different things. But with the right strategy and tactics, you can take your multifamily property from lease up to stabilization faster than you ever thought possible.
In this post, we explore why social media for property managers is always a good idea. We also share proven tips and tricks for using each social network to your advantage.
This post covers:
The benefits of social media for property managers
If you're a property manager in the multifamily industry, you might be wondering: "Should I be using social media to market my buildings?"
The answer is a resounding yes.
Businesses and organizations across all industries use and benefit from social media. More than half of the world's population uses social media, according to a study by Backlinko. The sheer volume of people on social media means that any business — including your property management company — can find the customers (or, in this case, residents) they are looking for!
But what can property managers get out of social media?
The three biggest benefits of using social media as a property manager include:
Engaging with and retaining residents: By connecting with your residents on social media, you can establish a tight-knit community where residents feel appreciated and welcomed. Happy residents lead to renewed leases.
Enticing prospective residents: Prospective tenants will want more information about your property. Today's renters turn to social media to find photos, reviews, and other information about potential new homes. Having a strong social media presence can sway them to schedule that tour and sign that lease.
Building your brand: Your branding — which is more than just your logo and your color scheme — can go a long way in attracting new residents and retaining existing ones. People are increasingly looking to do business with companies they feel connected to. Social media gives you the tools to establish and promote what makes your property and community unique.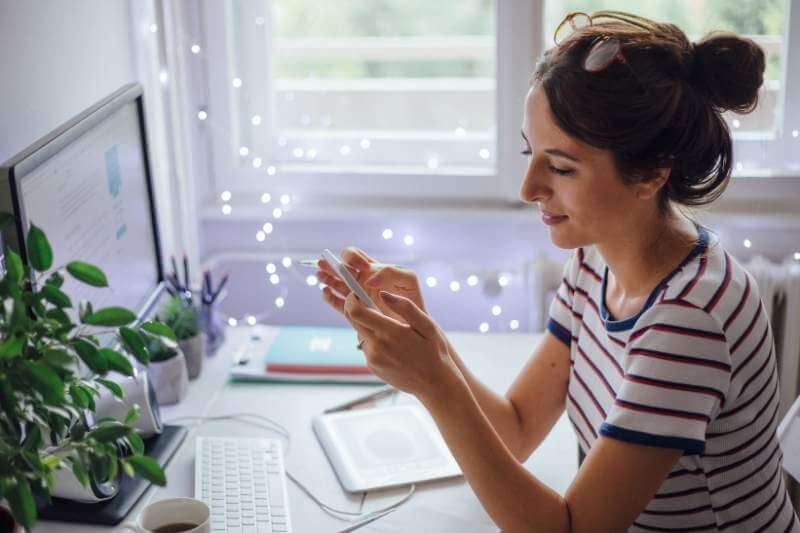 How to start marketing your multifamily property with social media
So you want to start promoting your property on social media — but how do you do it? Social media marketing requires time and consistency, but with a little effort and the right digital marketing strategy, even the busiest property manager can be successful.
Here are the top four tips for marketing your property with social media:
1. Define your goal
Before you create your social media account or upload your logos, you should have a clear goal.
A goal is the guiding star through your social media journey. Without a goal, your audience won't be targeted, your messaging won't be crisp, and your outcomes will be poor.
Your goal should follow the S.M.A.R.T. acronym: specific, measurable, achievable, relevant, and time-bound.
Here are some example goals:
Grow our social media followers by 100 in one month
Generate 10 new prospect tours in three months
Post 365 times in one year
2. Pinpoint your target audience
Now that your goal has been defined, the next step is to pinpoint your target audience. Understanding who your target demographic is and what social media platforms they use most is critical to your success on social media.
Consider your target customer's:
Age (Are most of your residents millennials, Gen X, or boomers?)
Location (City, suburbs, or rural?)
Hobbies and interests
Lifestyle (Do they work from home or out of the house? Do they live with family, with roommates, or alone?)
By creating a persona of your target customer, you can create and share content that actually aligns with their interests.
Pro tip: Use your social media account's engagement metrics to refine your customer persona. If you're just getting started, you might not have enough insight and data to pinpoint your target audience. Don't worry — the longer you build your social media presence, the more you'll know about your audience based on how they engage with your content.
3. Create a plan
Before publishing your first post, you need to create a plan and be prepared to stick to it (while adjusting it as you go).
Your plan should outline:
The types of content you will post on each platform
Where you will source content (i.e., will you take original photos, share blog posts, repost user-generated content, etc.)
How often you will post
Responsibilities for each member of your team (Streamline your social media marketing by delegating tasks to other team members)
If you're serious about social media marketing as a property manager, consider investing in a social media management platform like Hootsuite or Sprout Social. These tools let you plan, create, and schedule content for every platform, all in one place. You can even use them to interact with followers and check metrics.
If it's in your budget, you may want to consider outsourcing social media duties to an agency or freelancer, or bringing someone on full-time. Sometimes it pays to know where your strengths are and where they aren't.
4. Assess the results and adjust
Finally, one of the best ways to improve your social media marketing efforts is to assess the results and adjust as needed.
Every social media platform provides metrics that show how many people saw your post, how many people clicked on it, shared it, and more. Set aside time to examine these metric reports and take notes.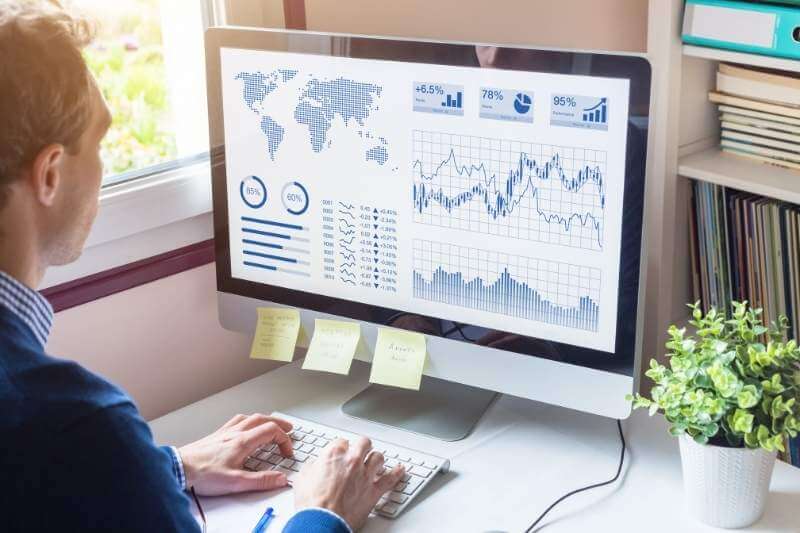 Ask yourself:
Which types of posts perform best? Do people tend to 'like' photos, videos, or blog posts more?
At what times do you get the most engagement? Do you get more traffic in the morning, afternoon, or evening? On weekends or weekdays?
What topics does your audience engage with most? Do you see the best results when you share content about your apartment building's amenities? About your building staff and your residents? About the real estate industry?
When you answer these questions, you'll have better insight into where to focus your efforts and adjust your plan.
Pro tip: It might take some time and effort to actually understand what each metric means. Before diving in, take the time to familiarize yourself with each metric to make the most of your assessment. YouTube has lots of videos on how to analyze and understand your social media metrics. So, try looking there first.
Which social media platforms should property managers use?
There are dozens of social media platforms floating around the internet. Each platform attracts a different audience and offers a unique way to engage with followers.
On top of that, every platform uses a unique algorithm that affects how many people see your posts and how much engagement your posts receive. Knowing how to operate within these algorithms can give you the edge you need to succeed.
For property managers, we recommend establishing a presence on the big four:
Facebook for property managers
With approximately 2.6 billion users, Facebook is the world's most popular social media platform. As such, Facebook is the best place to start if you're using social media as a property manager.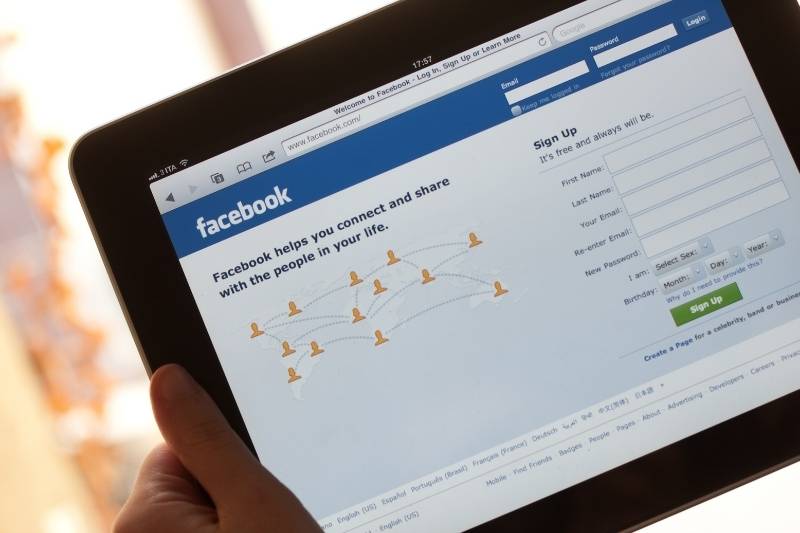 On Facebook, you'll need to use your personal profile to create a business page. Make sure the name of your page reflects the name of your property management company. Use your logo or a photo of your building as your profile picture.
Use your Facebook business page to:
Post photos and videos
Share status updates for current residents about policy changes, new amenities, and other changes within the building
Accept positive and negative reviews of your building from current and past tenants
Share industry-related blog posts and news articles
Reply to comments on your content
Another great tool for property managers on Facebook is the Facebook Marketplace. Originally created as a platform for buying and selling items, Facebook Marketplace is now a popular place to list and advertise apartment vacancies.
Watch how self-guided tours on ButterflyMX work:
Instagram for multifamily property managers
Though it's owned by Facebook, Instagram is a very different platform. Instagram is the perfect place to catch people's attention with captivating visual content.
Not sure what to post on Instagram as a property manager? Try posting:
Photos/videos of amenity spaces, vacant units, and even residents around the property (with their permission) to give prospects a virtual tour of your building
A behind-the-scenes of your day-to-day building operations
A meet-the-staff series where you showcase different members of your property staff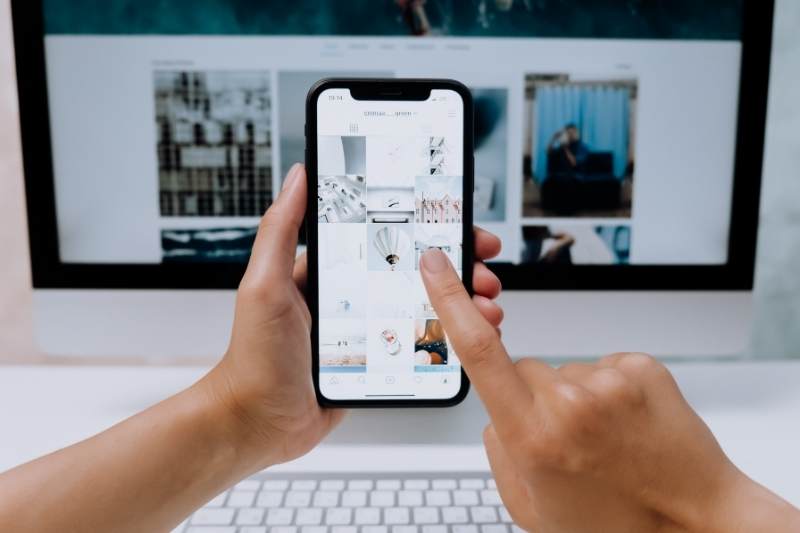 Posting content to your feed isn't your only option. Instagram has several other features to take advantage of — and it's always adding new ones.
As a property manager on Instagram, you should also:
Post photos and videos to your Instagram story
Do Instagram Live sessions, which are live videos broadcast out to followers
Create Instagram Reels, which are short 15- or 30-second videos
Post Instagram TV (IGTV) videos, which can be up to 10 minutes long
Keep in mind that 35% of Instagram users are between 29 and 34 years of age. If your property appeals to young professionals or families that fall within that age range, maintaining an active Instagram account is a great idea.
LinkedIn for property managers
LinkedIn is a unique social media platform because it was developed primarily for professional networking. Instead of just using LinkedIn to attract new tenants or engage with current residents, use it to network with other industry professionals and recruit new employees.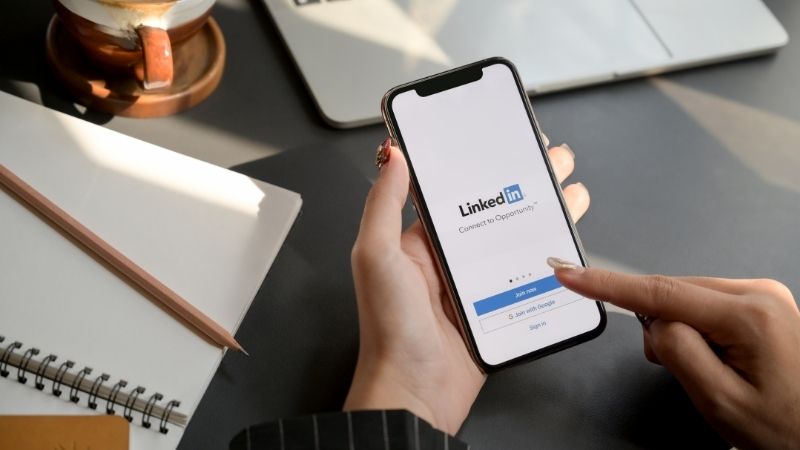 LinkedIn is a great place to share blog posts, read industry news, get to know fellow multifamily professionals, and establish yourself as an industry thought leader. You can also use the platform to connect with vendors and service providers who can help improve your property.
Finally, property managers can use LinkedIn to post job listings, review and connect with candidates, and hire top talent. The platform lets you share your job history, resume, education, and other professional background details — which makes it the perfect place to find new additions to your team.
Twitter for multifamily property managers
Twitter can be tricky for multifamily property managers to master because it's used more for interaction than for advertising. That said, it's a powerful tool to communicate with residents, vendors, and prospects.
On Twitter, posts are called 'tweets.' Tweets have a 280-character limit, which means Twitter users are looking for quick and concise posts that are witty, engaging, or informative. Many successful businesses use Twitter as a customer service platform, thanks in large part to the ability to quickly exchange information with their client base.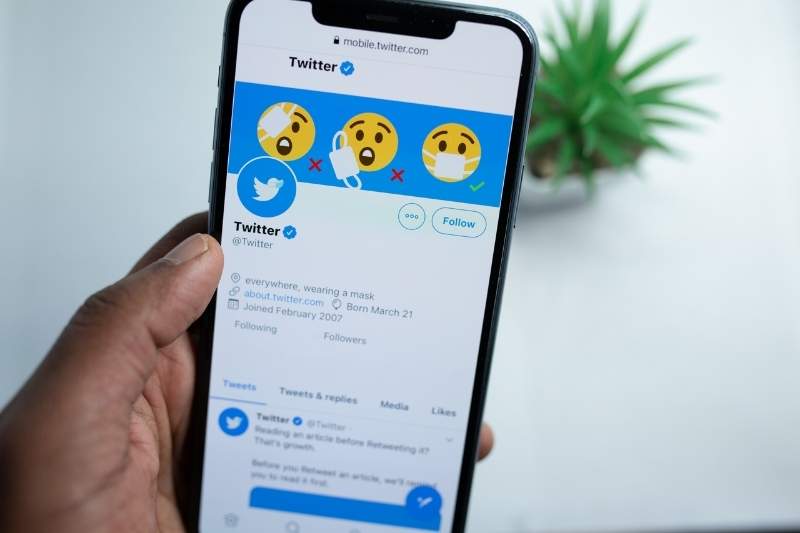 As a property manager, consider using Twitter to:
Address residents' questions, concerns, and feedback
Post status updates about policy changes, new amenities, and other changes, just like on Facebook
Share industry news articles and blog posts
Invite prospective residents to ask questions about your building
Maintaining an active and inviting Twitter account can help draw in prospects. When potential renters see how politely you respond to issues or how well you handle feedback, they gain more trust in your company.
Claim your social media handles today
What are you waiting for? It's time to get on social media and start posting! Create an account for each platform right away so that you can claim a good handle (your username).
Sharing your first few posts may be daunting, but the more you post, the more comfortable you'll become. Social media for property managers has the power to elevate your brand and produce substantial results in resident satisfaction and retention, as well as prospecting.