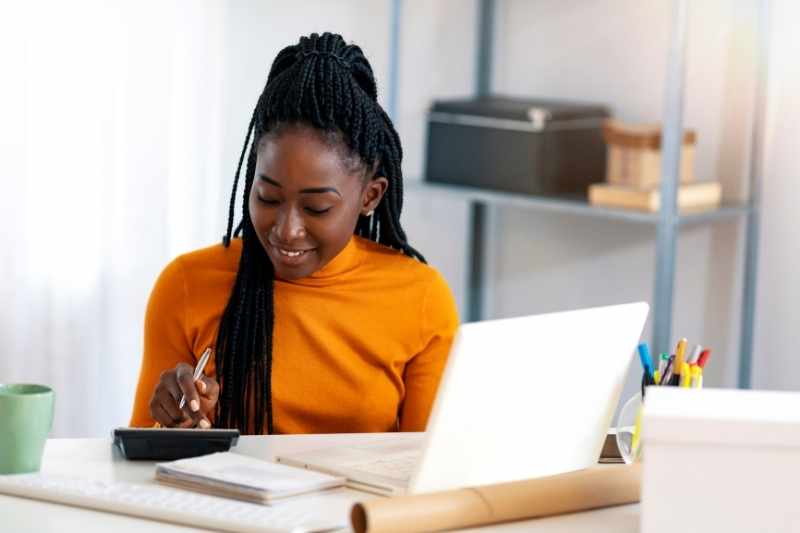 As you buckle up for budget season, you know you've got a lot of numbers to crunch. From calculating your building's income and expenses to predicting vacancies, a lot goes into preparing a multifamily budget.
But budget season is also the perfect opportunity to consider what could make your building even better. Take time today to plan out the investments that will allow you to increase rents, reduce expenses, or even both! And if you need assistance deciding which investments will offer the biggest bang for your buck, we've compiled this helpful list of the top 10 things to budget for next year.
These are the top 10 things to consider including in your yearly multifamily budget:
1. Outdoor amenities
After spending most of 2020 indoors because of the COVID-19 pandemic, apartment dwellers these days seek green space and ways to spend more time outdoors. So, some of the best investments to budget for are outdoor amenities.
Desirable outdoor amenities include:
Rooftop deck: Take advantage of any unused space on your building's roof by setting up a luxurious terrace. Add foliage, furniture, fire pits, grills, or even a garden to create a desirable outdoor space for residents.
Dog park: If you manage a pet-friendly building, your dog-owning residents will appreciate a community dog park. Be sure the space has a water supply, trash cans, and a poop bag station.
Community garden: There's nothing more rewarding than growing your own flowers or vegetables. Most apartment dwellers don't have the luxury of gardening, so provide a community garden that everyone can enjoy.
Outdoor kitchen with grills: Set up a stunning patio or courtyard complete with grills and picnic tables. Your residents will enjoy grilling in the summer months and on holidays.
Outdoor amenities might not generate ancillary income, but they will set your property apart from the competition. Plus, studies have shown that being outside makes us feel happier, less stressed, and more socially connected. And happy residents are more likely to renew their leases!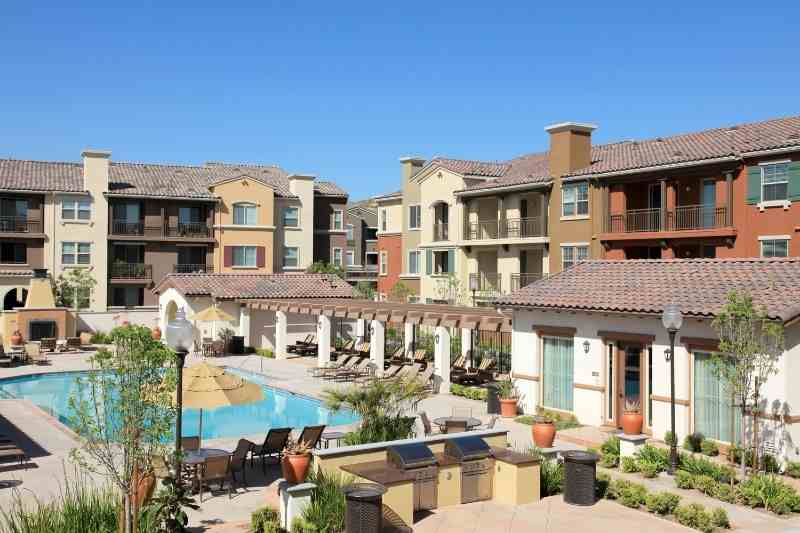 2. Energy-efficient upgrades
Currently, millennials comprise the majority of the rental market. So, it's in your best interest to invest in amenities and upgrades that appeal to millennials.
One thing that millennials prioritize is the environment. With concerns about climate change, millennial renters seek eco-friendly apartments. So, consider investing in green systems and solutions that will encourage young renters to choose your building.
Here are some energy-efficient upgrades you could include in your multifamily budget:
Improving building insulation.
Upgrading to energy-efficient appliances in units.
Adding smart thermostats to units and amenity spaces.
Replacing windows.
Adding solar panels.
Not only will these investments appeal to younger renters, but they'll also help lower energy bills and save you money. That's a big win for your budget!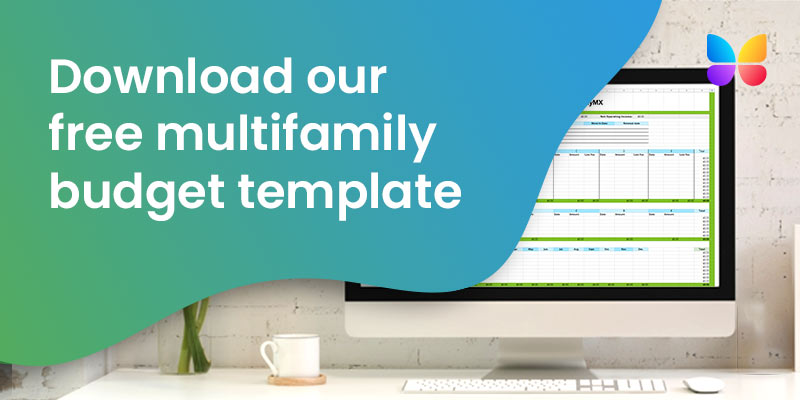 3. On-demand services
Thanks to the convenience they offer consumers, on-demand services have become all the rage over the last several years. And as your residents' schedules get busier — juggling work, family, home maintenance, and hobbies — they seek out more and more on-demand services.
Today, people aren't just shopping online — they're also ordering quick, convenient services online. So, meet your residents where they're at by offering on-demand services at your property. These services can help your residents reduce stress, save time, and tackle daily chores more quickly.
The on-demand services your apartment residents will appreciate include:
House cleaning
Dog walking
Laundry wash and fold or dry cleaning services
Food delivery
Grocery shopping
One of the best ways to offer these services is by partnering with a third-party provider. With software and services from platforms like Hello Alfred and Handy, property owners and managers can offer their residents a white-glove, concierge experience. Through an app, residents request services and order everything from food for dinner to fresh flowers for their apartments.
Keep in mind that a partnership with a service provider may result in a recurring monthly cost that you'll have to budget for.
4. Lease renewal incentives
Property managers know that it costs more to replace a resident than to retain one. So why not put some of your multifamily budget toward efforts to retain residents?
Investing in lease renewal incentives will go a long way in boosting your building's retention rate, which increases your NOI.
Possible incentives to budget for include:
Rent discount. To encourage a resident to renew their lease, you can offer a monthly rent discount, or one month free.
Gift cards. When you send a rent renewal notice to your residents, include a gift card as a friendly gesture. Starbucks, Visa, Amazon, or Target gift cards are great options.
Free unit upgrades. Offer complimentary cleaning, maintenance, or other unit upgrades. For example, residents who renew could choose a new appliance, fresh paint, or new plumbing fixtures.
When budgeting for lease renewal incentives, consider how many leases are set to expire in the year to come and how much the incentive will cost per unit.
5. Building entry system
Proptech — which offers innovative, tech-powered solutions to improve building operations and livability — is one of the fastest-growing industries. And proptech amenities are some of the best investments you can make for your apartment building.
Whether you're new to proptech or your building has already adopted it, a modern building entry system is one proptech amenity to consider budgeting for. After all, your residents are constantly receiving visitors, from friends and family to delivery couriers and service providers. Having a reliable building entry system that empowers residents to grant remote access will elevate their experience at your building.
When budgeting for a building entry system, choose one with the following features:
Video capabilities: Make sure the system allows for two-way video calling so residents can video chat with their visitors.
Smartphone-based access: Choose an intercom with a mobile app so that tenants can manage access and open doors right from their phones.
Property management system integrations: Select an entry system that integrates with your property management software. That way, the system will always be up to date without staff updating it manually.
To complement your entry system, consider budgeting for additional proptech-powered access control products, such as smart locks for each apartment unit and keypads to control access into amenity spaces.
Watch how ButterflyMX works:
6. Coworking space
Even after offices started reopening after the peak of the pandemic, many companies have announced that employees could work from home indefinitely. As a result, more apartment residents are working remotely than ever before. And those residents crave a quiet, dedicated workspace.
Adding a coworking space to your building is a wise investment because experts believe remote work will only continue trending up.
You'll have to budget for the expenses of adding a coworking space, which include:
Furniture: Such as desks, chairs, and tables.
Internet: You'll want to provide high-speed internet for your coworking space, which may add a recurring monthly expense to your multifamily budget.
Access control systems: Consider charging residents a fee to use the coworking space as a form of ancillary income. However, in that case, you'll need an access control system — such as a keypad — to keep the space locked while ensuring paying residents have access.
7. Package management solution
As online shopping and deliveries increase, so does the importance of a package management system for your apartment.
A delivery management solution is one of the best investments you can budget for because it will appeal to residents and save your building time and money.
The two most popular solutions are package lockers and package rooms:
Package lockers are large storage systems with several compartments to hold parcels. They offer security to prevent theft but they're expensive and can't accept packages of all sizes.
Package rooms are dedicated rooms in a building where carriers can drop off packages. Access into the package room can be controlled with a video intercom. Package rooms prevent package theft and can accommodate parcels large and small.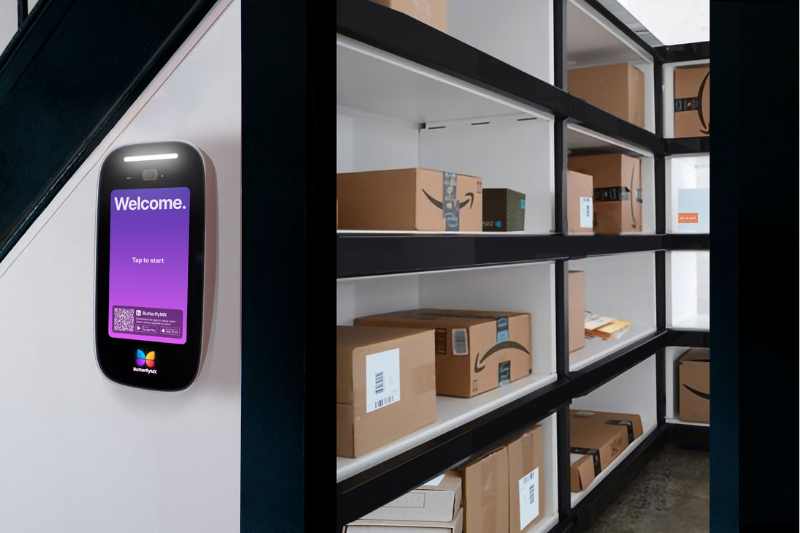 8. Laundry upgrades
Residents of all ages consistently list onsite laundry as their highest priority in an apartment.
If your units don't include in-unit washers and dryers, consider adding them to next year's budget. Although it requires an upfront investment, offering in-unit washers and dryers can increase rent revenue by 15 or even 20%!
Alternatively, if you have community laundry facilities, it's still worth investing in upgrades. A laundry room with insufficient or outdated appliances could be enough to dissuade a resident from renewing their lease.
To revamp your laundry facilities, you could:
Replace washers and dryers that are old, outdated, or constantly breaking down.
Switch from coin-operated laundry to an app-based system.
Upgrade the laundry room itself by adding comfy seating, more lighting, free laundry supplies, and other inviting touches.
9. Guest parking
If your building already has a parking lot or garage, you might think you've checked the parking box. But residents want more than a parking space for themselves. They also seek buildings with dedicated guest parking for their friends and family.
By adding guest parking for visitors, you're taking that extra step to show residents you care about their resident experience.
To add guest parking, you could:
Revamp your current parking area. Try converting to tandem spots for residents and dedicate extra space to guest parking.
Convert un- or under-utilized areas to parking spots. For example, maybe you have a side yard that could be paved for parking.
Build a new structure. It'll cost more, but if you have the space to build a new structure, it could pay for itself by generating higher rent.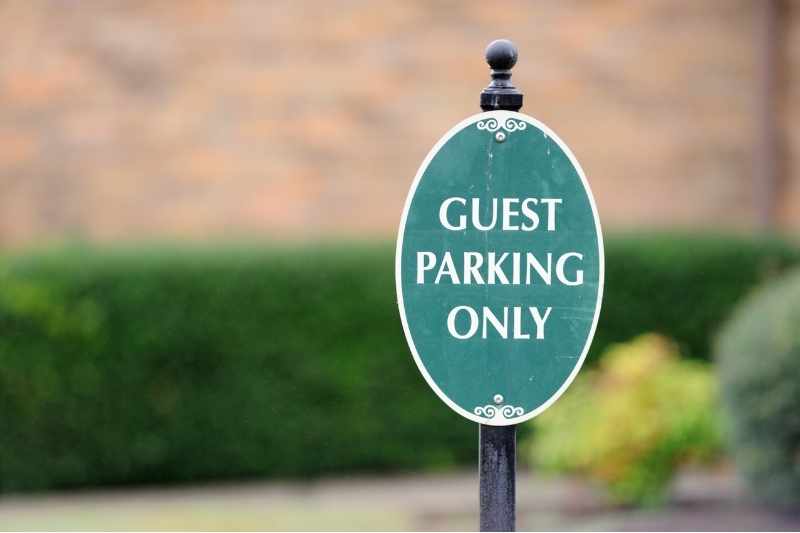 10. Onsite storage
Closets and storage space are some of the most desired features in an apartment. In fact, 31% of Americans said that the top amenity they wish they had was more storage space.
If you can't add closets or pantries to each apartment unit, consider converting underutilized space in your building into onsite storage.
Even better: offer the storage space for rent. That way, you'll generate ancillary income and let residents choose whether they want the extra storage. Onsite storage rental is a growing trend in the multifamily space that you should consider budgeting for, too.
If you need to construct new storage facilities on your property, this could be a large investment for your multifamily budget. But if you're able to convert existing space, you'll only have to budget for features like shelving and access control systems.
Improve your property by budgeting for the best
Budget season can be hectic, but remember that it's a prime opportunity to plan for new investments. There are countless ways to improve a multifamily building, and this list serves as a good starting point for high-value additions.
But at the end of the day, you know your property and your residents best. Consider which investments and amenities your residents will enjoy most. And think about the investments that will benefit your staff most, too. That way, you'll create a multifamily budget that improves retention, increases property value, and maximizes NOI.