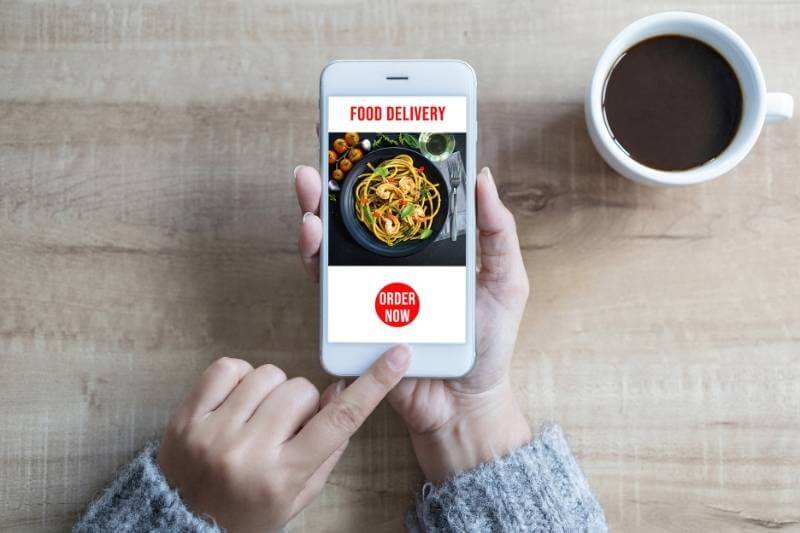 It's safe to say technology has made our lives more convenient. These days, you can do just about anything from your smartphone, from hiring a dog walker to ordering food delivery through Postmates. On-demand services are a product of technology — and they're here to stay.
So how do on-demand services affect you as a real estate professional, and what can you do to enable them at your multifamily property?
These services enhance the resident experience — but residents need a way to grant property access to service providers. That means you need property access solutions that enable your residents to do so.
Read on to discover what on-demand services are, which services are most popular, and how to create a property access experience your residents will love.
In this post, we'll explore:
Watch how ButterflyMX enables on-demand services:
What are on-demand services?
On-demand services are any type of service — from dog walking to meal delivery — that can be purchased at the moment they are required. These services use technology to connect suppliers and consumers in real-time.
42% of Americans report that they have used on-demand services, which illustrates how popular these services have become. On-demand services are extremely in demand — and they're replacing traditional business practices while changing consumers' expectations.
The on-demand economy is built on speed, convenience, and efficiency. People use on-demand services because they make their lives easier and streamline productivity. As demand for these services booms, providers continue innovating new ways to simplify our day-to-day lives.
The mobile applications that power on-demand services have changed the way we think, live, and communicate with others. On-demand apps have revolutionized the business and services sector while helping consumers achieve more in less time.
Want to provide on-demand services but are unsure of what your tenants are expecting? Just ask! Conduct a resident satisfaction survey and include a question about what on-demand services they'd like to see implemented.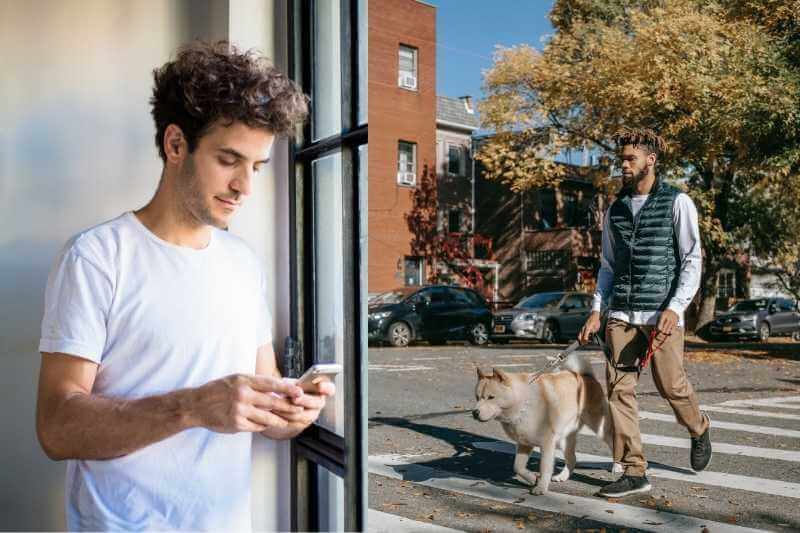 The 4 most popular on-demand services at apartment buildings
You might be surprised by how many different services are now available at the tap of a button. In the on-demand economy, you can hire someone to do virtually anything, from mowing your lawn to managing your online dating profiles.
That said, the four most popular on-demand services for multifamily residents include:
1. Pet care
As much of the workforce went remote in 2020, people had more time to be home with pets. As a result, adoption rates skyrocketed. With this influx in pet ownership, the on-demand economy also saw an increase in pet-related apps and services.
Today, on-demand dog walks, pet check-ins, and pet sitting services are in high demand. Multifamily residents with pets enjoy the convenience of finding a trusted, pet-loving service provider — who has already passed a background check — right from their phones.
2. Cleaning services
Juggling careers, relationships, hobbies, and travel, people are busier than ever. Single millennials and families alike are turning to on-demand cleaning services to make their lives a little easier.
Once seen as a luxury, maid services have become more affordable and accessible thanks to the on-demand economy. Apps like Tidy and Maidsapp make it easy to keep your house clean. Customers can book one-time services or schedule recurring services for specific days.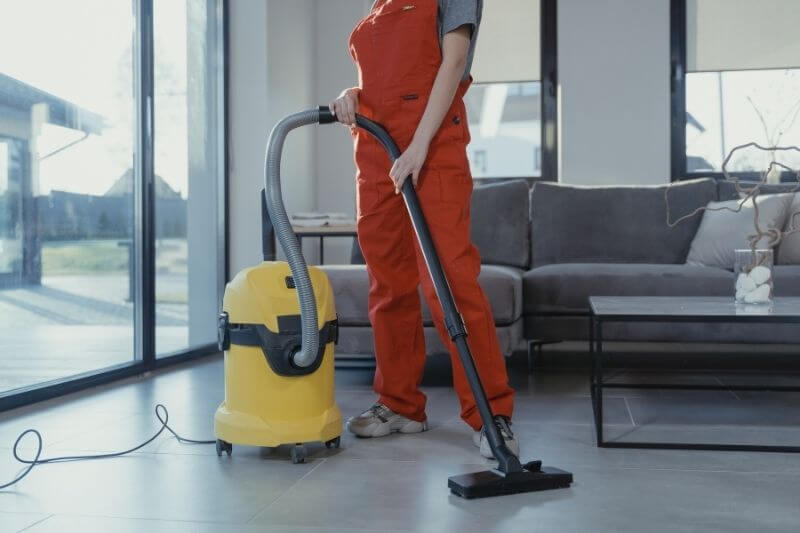 3. Food delivery services
Food delivery services have exploded over the past year, with many companies experiencing double and quadruple growth. Brands like Instacart and Uber Eats, which focus on grocery and restaurant delivery, boast quick turnaround times and instant gratification.
Not only can customers request immediate deliveries, but they can also place orders to be delivered at a later date. The ease of scheduling a weekly grocery delivery or getting dinner delivered to your door in an hour has eliminated time-consuming chores like grocery shopping and cooking.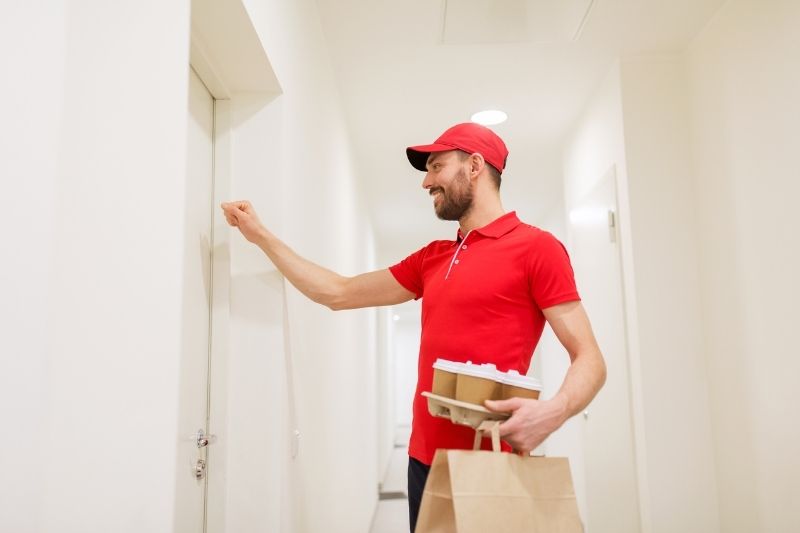 4. Handyman and maintenance services
Not everyone is handy or skilled at DIY projects. Luckily, the on-demand economy has made it easier than ever to hire someone to tackle those pesky projects like assembling furniture, repairing appliances, and even just hanging artwork or shelving.
Apps like TaskRabbit allow consumers to hire freelance maintenance workers to help with a wide variety of projects around the home.
Why you should invest in solutions for on-demand services at apartments
The reality is that on-demand services are already ingrained in modern residents' lives. Most of us don't think twice about ordering a pizza and expecting it at our doorstep in an hour.
On-demand services are quickly expanding into new territories, simplifying every aspect of our daily routines. As such, apartment dwellers expect these services to be readily available.
An apartment building that doesn't accommodate on-demand services will be an instant turnoff to prospective residents. And current residents who can't easily take advantage of on-demand services will certainly complain — or quickly look elsewhere for a new apartment! 
Implementing a solution to enable on-demand services at your apartment building will:
Improve the resident experience
Boost resident retention
Entice prospective residents
Increase the value of your building
Put simply: Enabling on-demand services at your building is crucial to your bottom line.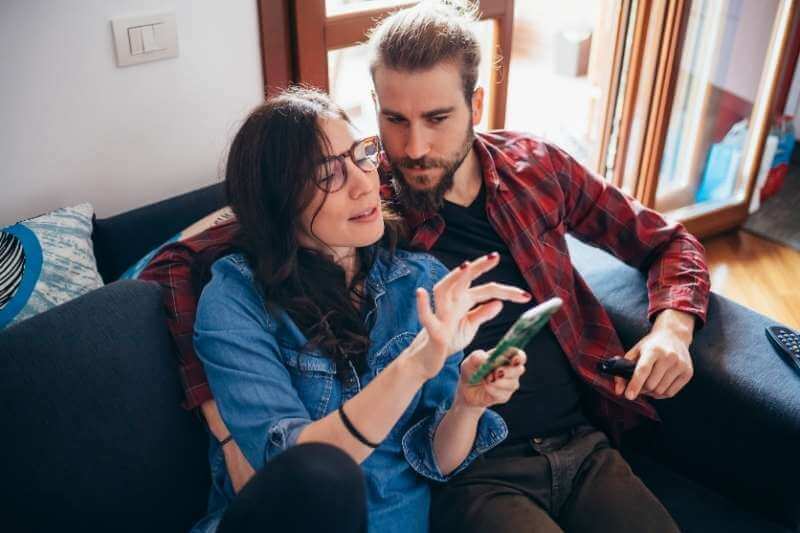 The easiest way to enable on-demand services at your multifamily building
One of the most frustrating parts of using on-demand services is having to be home to let someone in. Consumers use on-demand services to free up their time for other obligations — waiting around at home diminishes that potential. If a resident has to stay home to let a house cleaner in or receive their weekly groceries, they can't maximize the efficiency of that service.
That's where you come in.
As a property manager, owner, or developer, you can implement the systems and products that will enable on-demand services for your residents. All you need is a property access solution.
A modern property access solution enables on-demand services by empowering residents to enjoy the perks of these services without any hassle. With the right access solution at your building's entrance, residents won't have to go downstairs to open the door for service providers — in fact, they won't even have to be home.
How a modern property access solution facilitates on-demand services
Property access is the biggest problem residents encounter when hiring on-demand services. But with a smart access solution at the front door, your residents will always be able to accommodate guests from anywhere, at any time.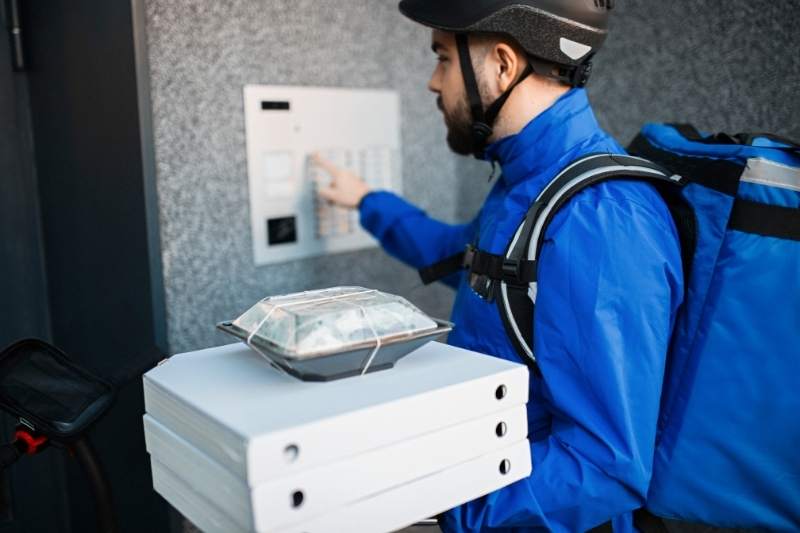 Smart access solutions enable:
Video calling. When service providers and couriers arrive at the building, they can video call the resident, who will be able to see who they are letting in for maximum security.
Remote access. Residents can open the front door for an on-demand service provider even when they aren't home. They can swipe to open the door from the intercom system's mobile app or open the door during a video call.
Virtual keys and one-time delivery PINs. Residents can plan ahead and send their dog walker, handyman, or delivery person a virtual key (recurring or single-use) or a one-time delivery PIN code for easy access.
Attract & retain residents by enabling on-demand services
Offering comfortable and secure apartment amenities for your residents will result in long-term tenants who never want to leave. By enabling on-demand services at your property, you'll enjoy lower turnover rates and happier residents.
For a simple and cost-effective way to deliver the property access experience your residents are seeking, turn to proptech.