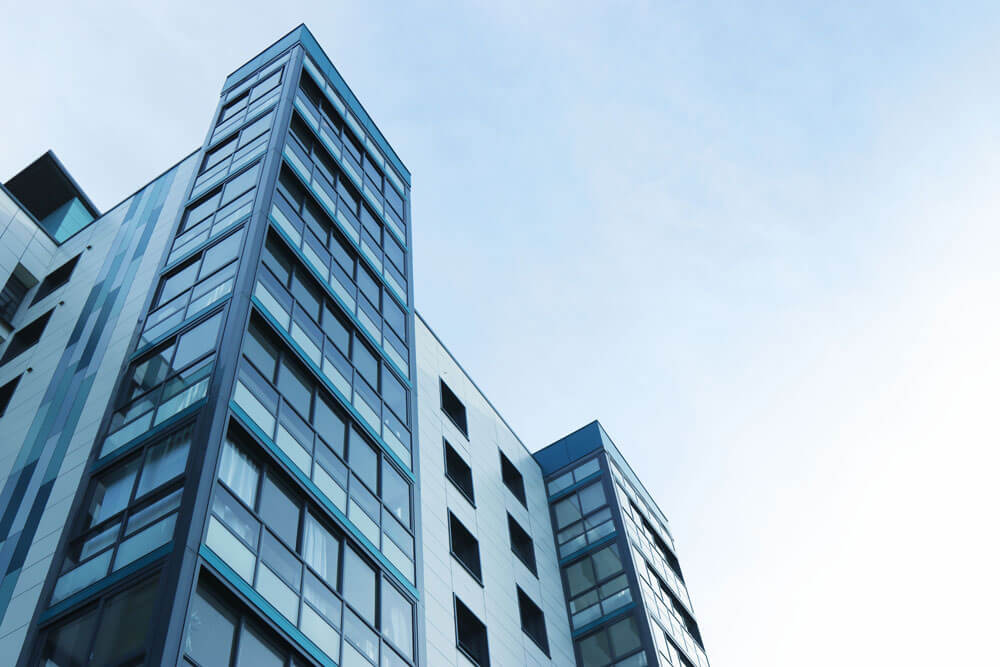 Is there any part of life that technology hasn't impacted? Every industry, company, and job has been touched by technology in some way. In fact, you may have noticed all the "techs" popping up — fintech, edutech, contech, and now proptech.
Proptech = property + technology. Sounds simple, but what does that actually mean? What is proptech, and how does it affect you as a real estate developer, owner, or property manager?
To help you navigate the growing world of proptech and ensure you're investing in the right systems, we've put together this handy guide to property technology. Read on to discover everything you need to know about the proptech industry and how you can use technology to attract and retain tenants, sign top-dollar leases, and optimize your property for ultimate success.
In this guide, we'll cover:
What is proptech?
Property technology — or proptech — is the broad range of products, services, and systems that harness technology to enhance or streamline the ways people interact with a residential or commercial property. Proptech rethinks how people live and work in buildings, and it leverages technology to improve those processes.
Think about the stages of a building's life cycle. From development and construction to lease-up and actually living or working in the building, proptech creates efficiencies with the power to improve convenience and security.
Proptech is useful for all kinds of buildings, from apartments to industrial facilities to offices. And proptech devices benefit all parties, including developers, owners, managers, and tenants.
Proptech examples & trends
The proptech industry is growing rapidly as more and more real estate professionals realize the benefits. And as the industry grows, we're seeing some innovative proptech trends emerging. These trends catch on because they consistently add value to all kinds of buildings.
Some proptech examples include:
Virtual apartment tour platforms
Smart thermostats and appliances
Solar-powered building system monitoring
Keyless entry systems
Smart apartment locks
3D building/unit capturing technology
Blockchain-based smart contract platforms
What's the value of proptech?
Proptech adds value to a building while saving time and money for developers, owners, and operators. In all kinds of buildings — from apartments to flex offices to single-family homes — proptech automates processes that allow you to better manage your assets while improving the tenant or resident experience.
Another benefit of proptech is that it can reduce a building's carbon footprint and improve energy efficiency. As technology gets smarter, it also becomes more efficient — which is a huge win for both your energy bills and the environment. Real estate technology has the power to make strides against climate change — and many renters are willing to pay more for eco-friendly units and buildings.
Proptech for residential properties
Even in a world of cutting-edge innovations such as artificial intelligence, machine learning, and big data, proptech represents a relatively new development for residential properties. And as technology continues to permeate every other aspect of our lives, modern residents are expecting it in their buildings, too. This is especially true of older buildings, which need to be modernized to remain competitive with newer properties that incorporate technology from the beginning.
The multifamily industry has been slow to adopt real estate tech despite the benefits it offers. But as proptech gains steam, savvy developers, owners, and property managers should start seriously considering it as a worthy investment that will help maximize NOI.
How proptech retains residents
It's a renter's market in cities across the United States. The pressure is on property managers not only to compete for residents but also to retain the ones they have.
Here are some telling statistics about the urgency surrounding tenant turnover in today's multifamily market:
Half of all renters leave within one year of moving in.
The average 200-unit property can expect to lose approximately $150,000 annually to turnover expenses if half of their renters vacate – representing more than 8% of yearly gross operating income.
Reducing tenant turnover by 5% improves operating income by $15,000.
The best way to retain existing residents and attract new ones is by offering the right proptech amenities. This is particularly true in the case of millennials, who are driving the rental market: 60% of them choose to rent.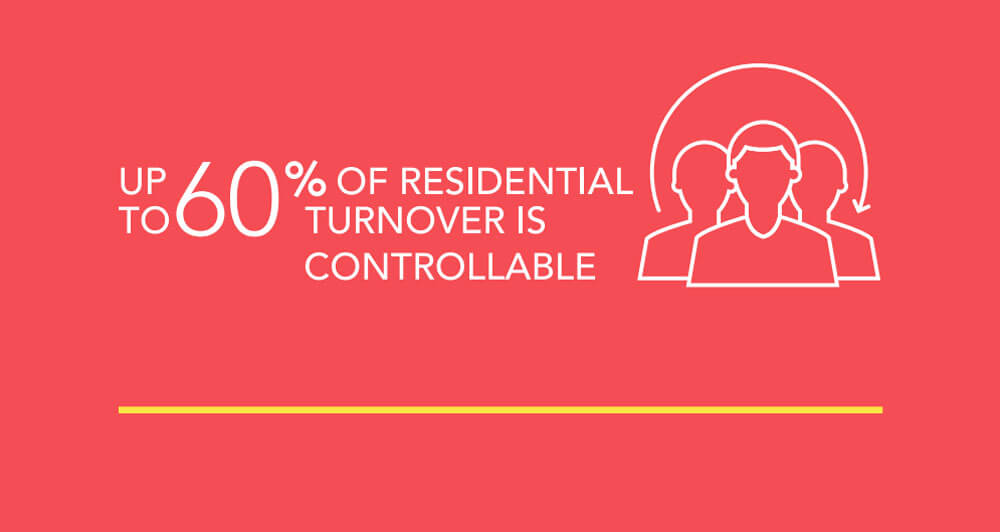 Residents want proptech amenities
The most sought-after amenities are built on modern technologies that make residents' lives more secure and convenient — and make them more likely to renew leases.
Proptech provides a strong foundation on which to build. In fact, 86% of millennials were willing to pay more in 2017 if their apartments had smart technology. Proptech empowers residents to use their smartphones to control various building functions such as doors, locks, and lighting. Residents enjoy a seamless experience navigating from the building's front door all the way to the sofa in their apartment.
Simply put, if retaining tenants is a priority, then adding proptech amenities is the best investment a property manager can make.
Simplifying property access with proptech
The right proptech amenities connect the property itself, each unit, and the smartphone that interacts with them.
When conceived, integrated, and properly operated, a magical thing happens: Residents, visitors, and property managers get a secure and convenient property access experience. Proptech-powered access control systems make it easy to deliver that experience within your own building.
Proptech gives you and your residents the power to:
See who is at the front door.
Automatically open locked doors.
Grant secure access to guests or service providers.
Enhance security throughout the building.
Enable hassle-free package and food deliveries directly to the unit.
Activate in-unit appliances on demand.
Allow for automatic online rent payments.
Submit work orders and have them completed without being onsite.
Record all activity in a cloud-based database.
The perfect access experience, as told by a resident
"I'm coming home with groceries in both hands. As I approach my building, the Bluetooth lock detects my smartphone and the door opens. I glide right in.
"As I walk through the doorway, I receive a push notification that my delivery from Amazon is in my building's package room. I enter the package room, collect my items, and continue walking through the lobby. Turning toward the elevator bank, I notice an elevator is already waiting to greet me.
"I carry my packages onto the elevator, which takes me to my floor. As I approach my unit, the door automatically unlocks. When I walk in, the lighting and air conditioning automatically turn on to my preselected settings.
"I put away my groceries, open my package, and triumphantly sink into my sofa. I ask Alexa to play music, and I begin to unwind.
"In an hour, I order dinner from Seamless. When it arrives, the delivery person uses a one-time delivery PIN that I provided to Seamless to access my building. As they scan it at the intercom, I receive a push notification on my smartphone that the delivery person has arrived. The courier's photo is attached. Simultaneously, the elevator is temporarily unlocked, granting them access only to my floor. A few minutes later, I hear a knock at my door. My pizza has arrived."
The perfect access experience, as told by a property manager
"I have 300 residents in my building. They lose keys that need to be replaced immediately. They also have guests and visitors who need to be let in and granted access to the resident's floor through the key-fobbed elevators.
"We have a normal amount of turnover, which requires new keys and changes to our intercom's directory. The growth of food delivery apps means that couriers are arriving at all hours, and the number of packages delivered keeps growing as more of our residents shop online.
"But our property management team has actually become more efficient. As tenants turn over, our property management software updates accordingly. Old electronic keys are instantly revoked. New keys are issued and sent to incoming residents' smartphones, providing them with a seamless move-in experience.
"Similarly, the tenant directory automatically updates on the building's intercom. This is especially important during the first couple of weeks when new residents have food and home decor delivered almost every day. The building is more secure than ever: All property access is digitally authenticated and the intercom takes a picture of every individual who enters the property."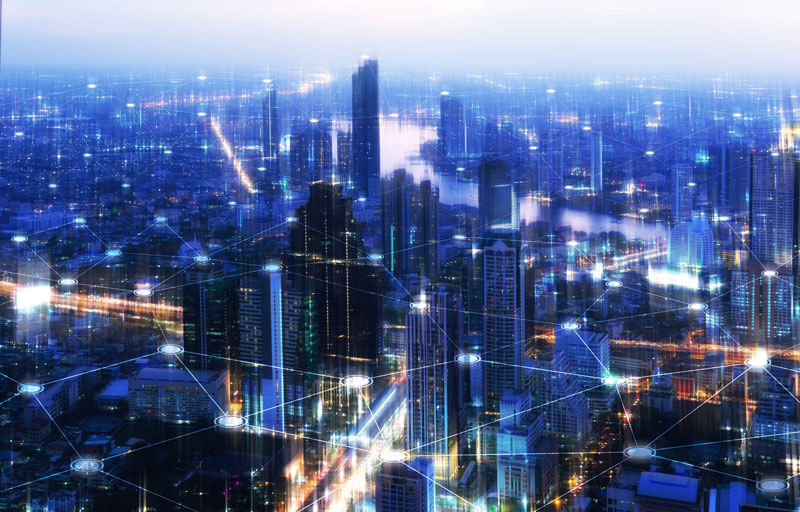 The 6 proptech amenities every apartment building should have
A lot of amenities — such as pools or movie theaters — are an expensive way to get a prospective renter's attention. However, they're rarely the reason renters will stick around when it's time to renew their lease.
Proptech amenities, on the other hand, are a low-cost way to dramatically improve your residents' lives.
But with so many proptech amenities out there, how do you decide which are right for your building?
Here are the top six proptech amenities you should add to your building:
1. Access control and video intercoms
When designing a smart building, start at the front door. Apartment intercom systems and access control systems offer security and convenience.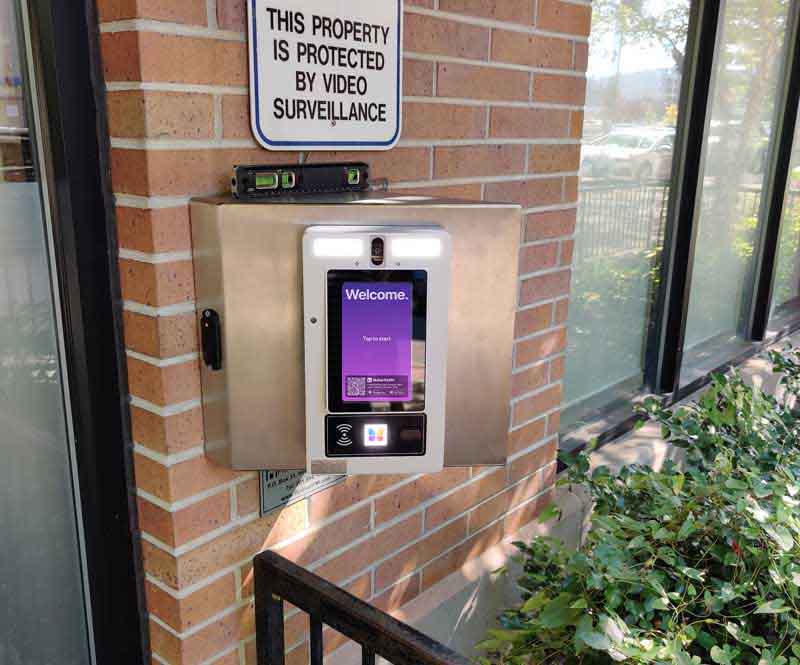 Many vendors offer the benefits of a key-fobbed system — or, better yet, keypad access control — with the flexibility of a cloud-based access control system. They let you manage resident access, monitor activity, and view reports from an online dashboard.
Moreover, since these systems connect to the internet, they can communicate with other technology at your property, such as the video intercom. These integrations allow residents and property managers to see who's entering, issue temporary access, and change permissions — all from one app.
The benefits of using a video intercom with your access control system include:
Reduced costs of lost keys.
Greater control over who can go where.
The ability to prevent strangers from entering the building.
Minimized risk of burglary and package theft.
Fast ROI— often in under three years.
2. Smart locks
Since the first door was created to provide access, locks have been used to restrict it. Historically, there has been an inverse correlation between security and convenience: Increase the security of a lock, the less convenient it becomes, and vice versa. Now, with digital authentication, locks still restrict access for some while providing convenience to authorized users.
Smart lock vendors offer locking devices similar to those used in most hotels. But instead of using keycards, they leverage smartphones. As a resident comes and goes — or when they have visitors — they can unlock the door with their smartphone.
Many of these vendors also offer integrations with intercoms and access control systems, allowing residents to manage building and unit access from one app. That's especially convenient for granting access to service providers like house cleaners, dog walkers, or cable providers when residents aren't home.
Consider this: The typical investment in a smart lock is approximately $200. With a smart lock, creating and revoking an electronic key is as easy as pushing a button. You can even issue temporary access for maintenance staff. Conversely, it costs between $20 and $50 to rekey a door every time a tenant turns over. Plus, your property staff will have to spend more time rekeying doors. So, you'll save a lot by switching to smart locks — especially if you rent to short-term tenants.
3. One mobile app
As the number of proptech amenities grows, so does the number of mobile apps needed to use them. As you incorporate more of these proptech solutions into your property, your residents will soon find themselves using multiple apps daily. This can detract from the seamless living experience you're trying to create.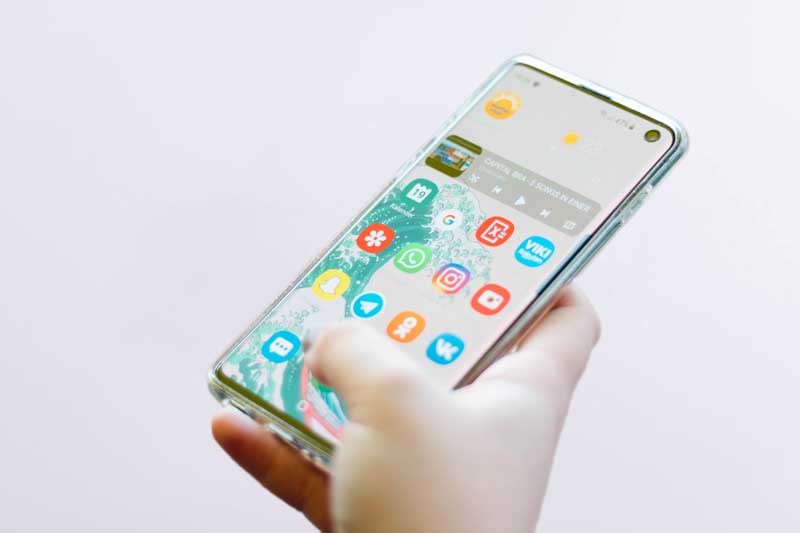 Proptech companies like Mobile Doorman and Entrata are working to solve this headache. They have created all-in-one mobile solutions that allow residents to interact with your property from one app. Residents can pay their rent, open doors, and even schedule maintenance from the same app. Property managers get custom branding, engagement analytics, and the ability to communicate with residents as a group or an individual.
And since these apps maintain an open API, they integrate with other proptech — including access control systems. This allows residents to receive video calls and send virtual keys without ever leaving the building app. Your residents will appreciate the convenience of consolidating their living experience from several proptech apps into one.
4. On-demand services solution
Ordering food and then having to go down to the lobby to meet the delivery person because they either can't get into the building or can't get up the elevator is a major inconvenience. So is having to take time off work because the cable technician is coming on a Tuesday afternoon.
Residents want the convenience of seamlessly ordering and receiving on-demand services like food delivery, dog walkers, and repair services. And property managers want the security of knowing who is coming into the property.
When you install the right proptech systems in your building, on-demand service providers and couriers can make it to your resident's door — even when no one is home. The best proptech amenity to enable on-demand services is a video intercom system. Choose a system that creates a seamless property access experience for on-demand service providers by offering recurring and single-use virtual keys and delivery passes.
5. Smart home technologies
Technology turns mundane daily activities into magic.
While we may not be living in a Jetsons' world (yet), voice-enabled devices such as Alexa, Siri, and Google Assistant have already brought great value to millions of homes and have become the most popular way to deliver a smart home experience.
By combining these voice-enabled devices with smart lighting, thermostats, kitchen appliances, video monitoring, door locks, and electrical outlets, your residents can control their apartments with just their voice.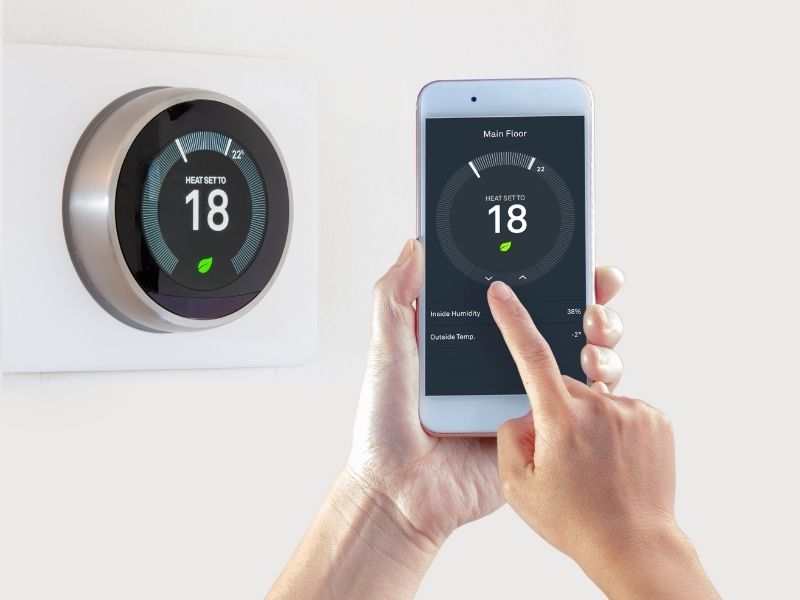 Companies such as Samsung and PointCentral create the hardware necessary to connect appliances to the internet. However, those appliances need software to talk to each other.
Dwelo and STRATIS are among the popular software vendors offering the critical middleware to connect these devices. Without it, these smart devices will not work together to create a seamless living experience.
Picture this: Your resident walks into your building and their apartment air conditioning turns on, their oven preheats, and their blinds automatically lower — all before they even make it to their floor. This future is closer than you think.
6. Package room
Most people shop online. Not exclusively, of course, but the fact that parcel volume has increased by nearly 50% since 2017 demonstrates the popularity of online shopping. That places great strain on property managers, who are now expected to manage deliveries in addition to their other responsibilities.
Package rooms are a simple way to manage deliveries. They allow couriers to quickly and securely store packages of any size without involving the on-duty property manager. Plus, you won't need additional hardware, such as a package locker, that can only fit small- and medium-sized packages.
The benefits of a package room include:
Reduced operational costs since you won't have to hire additional staff during peak delivery or off-hours.
Improved building operations related to accepting, sorting, and distributing packages.
Improved resident experience in knowing their packages won't be lost or stolen.
Here's the proof: A study by Cortland Partners indicated that 76% of residents strongly preferred designated package retrieval solutions over traditional pickup. 40% said they were more likely to renew their leases if their property provided a package solution.
5 tips for investing in residential proptech
Designed for modern living, proptech is a financially sound investment for any property owner hoping to stay one step ahead of the competition.
Now that you know the best proptech amenities to add to your property, you should consider a few key factors before purchasing any products. This will help you avoid common pitfalls.
When investing in proptech amenities, property managers need to look at the big picture:
What do residents want? They want to live and work in buildings that are secure and convenient. And they want technology that works with their smartphones.
What is best for the property? You seek operational efficiencies, lower costs, and strong ROI.
What can the property accommodate? It depends on available space and existing infrastructure.
How do you ensure success? Do your research and select proptech amenities that play nicely with each other.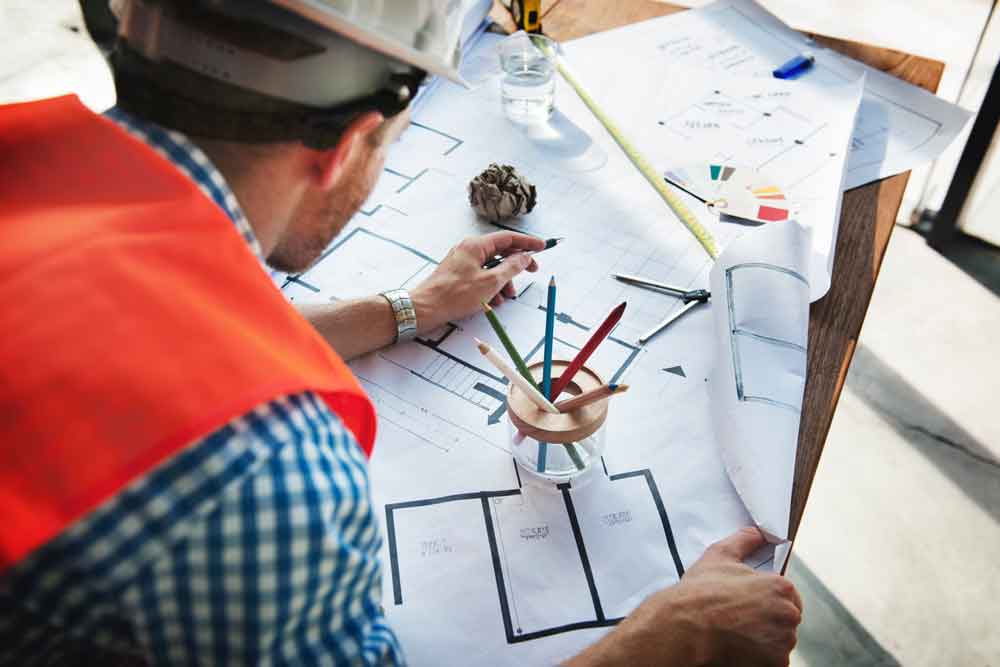 With those considerations in mind, it's time to take the first step toward improving your multi-tenant building with proptech.
Here are five tips for investing in proptech for multifamily buildings:
1. Make sure your building's infrastructure can support new technologies
Many proptech solutions require wiring to support the additional data or electrical requirements — but both the wiring and its installation can add significant costs to your proptech investment.
Before committing to any proptech amenities, confirm whether you can use the building's existing wiring or if you need new wiring. The goal of adding any amenity is to improve tenant retention and/or operational efficiency. However, if the upfront investment is too large, it may not make financial sense to invest in an otherwise desirable amenity.
If your property doesn't have the necessary wiring in place, consider investing in property technologies that use wireless connections such as WiFi or 5G.
2. Match amenities to the resident
Property technology should empower residents to create the most seamless living experience possible.
The primary reason property managers invest in amenities is to add value to their buildings and retain residents. Therefore, make sure the amenities you choose are desirable to the types of residents on your property.
Remember: Millennials will represent the largest market of renters for the next couple of decades. So when you're uncertain, skew amenities in their direction.
3. Focus on intuitive, easy-to-use amenities that increase safety and convenience
When considering a proptech solution, ask yourself: Is the technology easy to set up and use? If it's too complicated or not user-friendly, no one will use it. Focus on simple solutions for common problems.
Struggling to find keys when your hands are full is a frustrating and well-known issue for most residents. Installing Bluetooth locks that automatically detect nearby residents is a small investment with big returns.
Conversely, fancy on-premises theaters look nice, but they're costly to build and maintain. Besides, most residents already have large flat-screen TVs in their apartments. When it comes time to renew their leases, they won't be thinking of the theater as a reason to stay.
4. Consider future maintenance efforts and costs
Always ask your vendors how much post-installation maintenance is required. In a perfect world, once you install new technology, you hardly ever have to think about it again.
However, technology moves quickly, and your system may become outdated in just a few years. Does your vendor push out regular updates? Will new hardware be required? If so, how much will it cost and when will you need to upgrade?
5. Understand that most proptech requires installation
Purchasing your new property tech amenity is just the first step — now you have to install it. This not only adds substantial costs to the investment but also adds the risk of a flawed installation.
Vetting your installer is essential. Ask for references, request similar jobs they've completed, and see if they're a certified installer. If you're unsure, ask the company that sold your proptech to provide a list of trusted installers in your area. This way, you can get right to the good ones.
Proptech is a property manager's – and a resident's – best friend
It's a simple equation: These three truths yield one conclusion.
Property managers need to retain residents.
Residents have more living options than ever before.
Proptech amenities are the best way to attract and retain modern residents.
Therefore: Invest in the right proptech amenities to keep residents happy and improve your operating income.