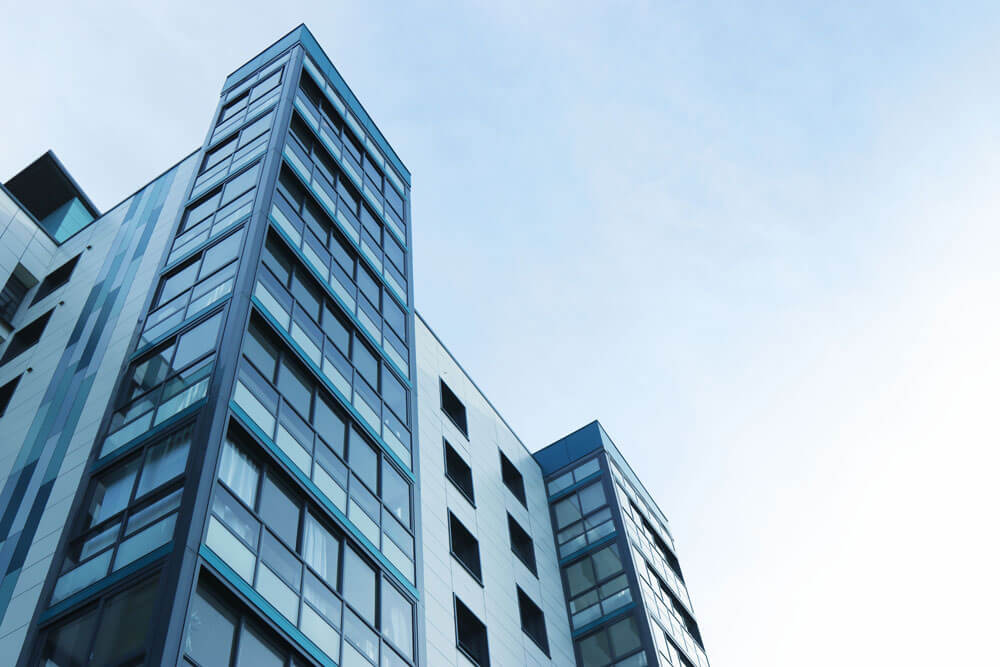 Key takeaways
Property technology (proptech for short) is any technology-powered system, device, or product that improves how people interact with buildings.
The benefits of property technology for residential and commercial buildings are endless. Some of the many benefits include improved NOI, enhanced tenant experience, modernization of old buildings, reduced operating costs, and a competitive edge when attracting new tenants.
The top six proptech amenities are mobile access control systems, smart locks, on-demand services solutions, smart home devices, package rooms, and virtual or self-guided tours.
When investing in proptech or choosing technology for your building, you should first check your building's existing infrastructure, match technology to your unique tenants, choose technology that solves problems, consider future maintenance costs, and understand the proptech's installation requirements.
The proptech sector is booming and is expected to continue advancing the real estate industry, bringing it up to speed with other modernized industries.
Is there any part of life that technology hasn't impacted? Every industry, company, and job has been touched by technology in some way. In fact, you may have noticed all the "techs" popping up — fintech, edutech, contech, and now proptech.
Proptech = property + technology. Sounds simple, but what does that actually mean? What is proptech, and how does it affect you as a real estate developer, owner, or property manager?
To help you navigate the growing world of proptech and ensure you're investing in the right products, we've put together this handy guide to property technology. Read on to discover everything you need to know about the proptech industry and how you can use technology to attract and retain tenants, sign top-dollar leases, and optimize your property for ultimate success.
This guide covers:
What is proptech?
Proptech is the broad range of products, services, and systems that use technology to enhance or streamline the ways people interact with a residential or commercial property. So, the proptech sector is the technology-focused arm of the real estate industry. Proptech rethinks how people live and work in buildings, and it leverages technology to improve those processes.
Think about the stages of a building's life cycle. From development and construction to lease-up and actually living or working in the building, proptech creates efficiencies while improving convenience and security.
Proptech is useful for all kinds of buildings, from apartments to industrial facilities to offices. And proptech devices benefit everyone, including developers, owners, managers, tenants, and visitors.
Watch how ButterflyMX works:
What is the proptech industry?
The proptech industry refers to the various companies and innovators who design and build technology for use in real estate.
And what is a proptech company? Well, a proptech company is any business that manufactures or sells technology-powered solutions to clients primarily within the real estate industry. Even though it's a relatively new industry, billions of dollars have been invested in proptech companies, which illustrates the real estate industry's demand for technology.
In fact, a 2018 survey of commercial real estate investors revealed that 65% of respondents expect proptech to significantly influence commercial real estate around the world. Additionally, about 31% of investors said they planned to invest in proptech companies.
Many of the top proptech companies are real estate startups that have exploded over the last decade or so. The success of proptech indicates that the real estate industry — historically slow to adopt new innovations — is coming around to technology.
What are examples of proptech?
The proptech landscape encompasses any device, system, solution, or product that uses technology to improve a process involved in buying, selling, building, inhabiting, and investing in real estate. The top proptech companies are those developing technology products that make life easier for anyone who owns, manages, constructs, or lives and works in buildings.
Some proptech examples include:
Virtual apartment tour platforms
Smart thermostats and appliances
Solar-powered building system monitoring
Keyless entry systems
Smart apartment locks
3D building/unit capturing technology
Proptech trends
The proptech industry is growing rapidly as more and more real estate professionals realize the benefits. And as the industry grows, we're seeing some innovative proptech trends emerging. These trends catch on because they consistently add value to all kinds of buildings.
Here are some leading proptech trends:
Artificial intelligence: One way AI is used in real estate is to help property owners find potential buyers for a particular unit and contact them with a personalized sales pitch.
Blockchain: Blockchain has recently been used for smart contract platforms to reduce paperwork and simplify real estate transactions.
Internet of Things: The Internet of Things (IoT) enables all internet-connected devices to communicate with each other. This is hugely beneficial for proptech users because systems that integrate with each other simplify processes and add convenience.

Why buildings need proptech
Buildings need proptech to improve the tenant experience, streamline building operations, and maximize property value.
Ultimately, proptech is what turns the average building into a smart building. And smart buildings are the future of real estate.
So, what are the direct benefits of investing in property technology?
Well, proptech adds value to a building while saving time and money for developers, owners, and operators. In all kinds of buildings — from apartments to multi-tenant offices to single-family homes — proptech automates processes that allow you to better manage your assets while improving the tenant experience.
Another benefit of proptech is that it can reduce a building's carbon footprint and improve energy efficiency. As technology gets smarter, it also becomes more efficient — which is a huge win for both your energy bills and the environment. Tech in real estate has the power to make strides against climate change — and many renters are willing to pay more for eco-friendly units and buildings.
Benefits of proptech for residential properties
Even in a world of cutting-edge innovations such as artificial intelligence and machine learning, proptech is a relatively new development for residential properties.
As technology permeates every aspect of our lives, modern apartment residents expect it in their buildings, too.
Here are some benefits of real estate technology for multifamily properties:
Modernizes old buildings: Older buildings need to be modernized to remain competitive with newer properties. Retrofitting an old building with property technology gives it the fresh appeal it needs to stay desirable to renters.
Enhances the resident experience: The right technology can vastly improve residents' day-to-day lives. It adds conveniences that make the building feel like home while improving residents' safety.
Improves NOI: Most importantly, proptech helps maximize NOI by improving retention and saving money for owners and managers.
Unfortunately, the multifamily industry has been slow to adopt real estate tech despite the benefits it offers. But as proptech gains steam, savvy developers, owners, and property managers should start seriously considering it as a worthy investment that will help maximize NOI.
How proptech improves multifamily NOI
As you know, one of the most important ways to maximize NOI is to reduce resident turnover. Unfortunately, as you may also know, roughly half of all renters leave within one year of moving in. Additionally, keeping renters happy has historically required providing expensive, high-touch services.
So, retaining residents can feel like an uphill battle.
Fear not: There's a solution.
The best way to retain existing residents and attract new ones is by offering the right proptech amenities. This is particularly true in the case of millennials, who represent the majority of the rental market: 60% of them choose to rent.
The most sought-after amenities use modern technologies to make residents' lives more secure and convenient — and therefore, more likely to renew their leases. In fact, 86% of millennials were willing to pay more in 2017 if their apartments had smart technology.
Property technology empowers residents to use their smartphones to control various building functions such as doors, locks, and lighting. It also helps create a seamless access experience, empowering residents to effortlessly navigate from the building's front door all the way to the sofa in their apartment.
Simply put, if retaining residents is a priority, then adding real estate technology is the best investment a multifamily property manager can make.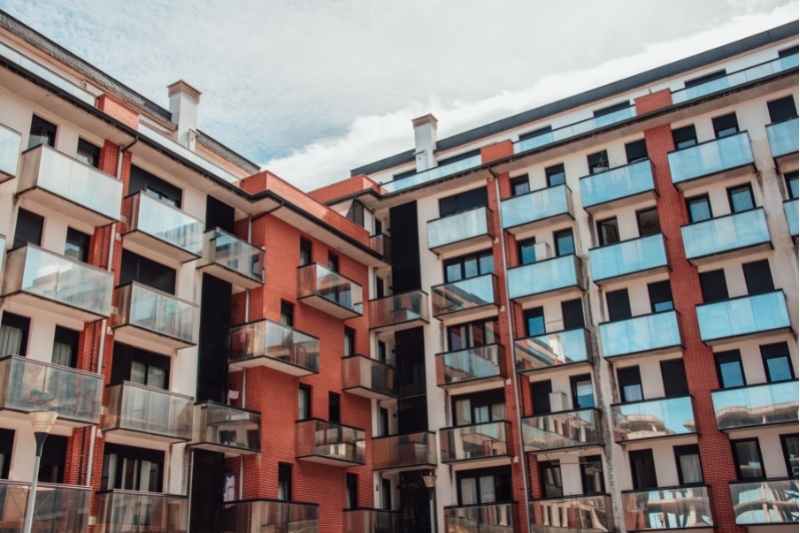 Benefits of proptech for commercial real estate
Property technology is just as effective in commercial real estate as it is in multifamily buildings. In fact, now that the workplace is changing so quickly, technology is the best way to remain competitive and retain tenants.
Here are some benefits of real estate technology for commercial properties:
Improve the tenant experience: The best way to retain top-dollar, long-term leases is to invest in technology that improves how tenants work in the building.
Cut costs for ownership and management: Technology has the power to automate processes. For example, it can automatically adjust the building's HVAC and lighting according to usage, which helps cut energy bills. This is just one way that technology reduces building operation expenses.
Attract more tenants: It's no secret that remote work trends seriously impacted commercial real estate — particularly office buildings. As demand for office space remains relatively low, technology is the best way to set your building apart from others and attract more prospects.
Benefit takeaways
Property technology benefits both commercial and multifamily real estate
Residential properties can use proptech to modernize old buildings, enhance the resident experience, and maximize NOI.
Commercial properties can use proptech to attract more prospects, improve the tenant experience, and reduce building operation costs.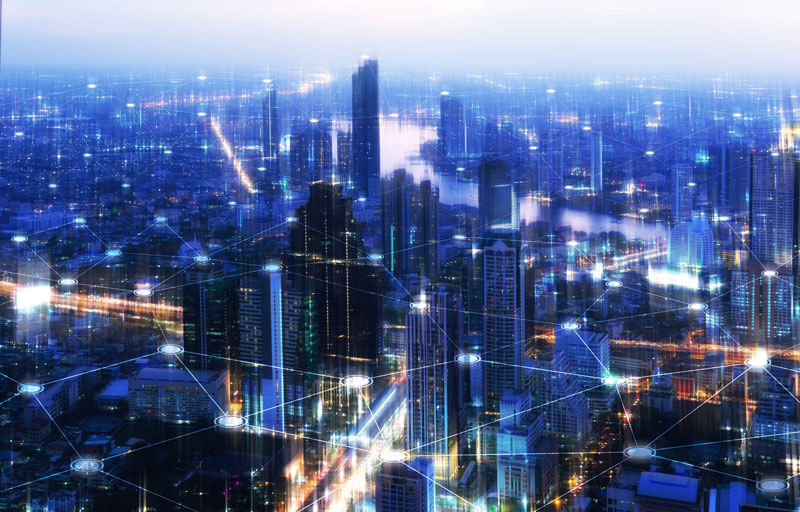 Top 6 proptech amenities every building should have
A lot of amenities — such as pools or movie theaters — are an expensive way to get a prospective renter's attention. However, they're rarely the reason a renter will stick around when it's time to renew their lease.
Proptech amenities, on the other hand, are a low-cost way to dramatically improve your residents' lives.
But with so many proptech amenities out there, how do you decide which are right for your building?
Here are the top 6 proptech amenities you should add to your building:
1. Mobile access control system
When implementing property technology, start at the front door. Mobile access control systems offer security and convenience while preventing dozens of common access problems.
A mobile access control system is any system that prevents unauthorized access while offering convenient, smartphone-based access for residents and staff. With a mobile access control system, residents can enter the building using just their phones. They can also unlock doors for visitors and delivery carriers.
The best mobile access control system includes:
Video intercom system: Controlling access at the front door or gate is imperative. You don't want to hinder access for visitors and delivery carriers — you want to provide a convenient way for them to request property access. A smartphone-based video intercom allows visitors to video chat with residents, and allows residents to grant them access with a tap on their phones.
Smart keypads: To control access beyond just the front door or gate, install smart keypads at doors to auxiliary entrances, amenity spaces, garages, and supply closets. That way, tenants can navigate the building and gain access to shared spaces using their phones or a PIN code.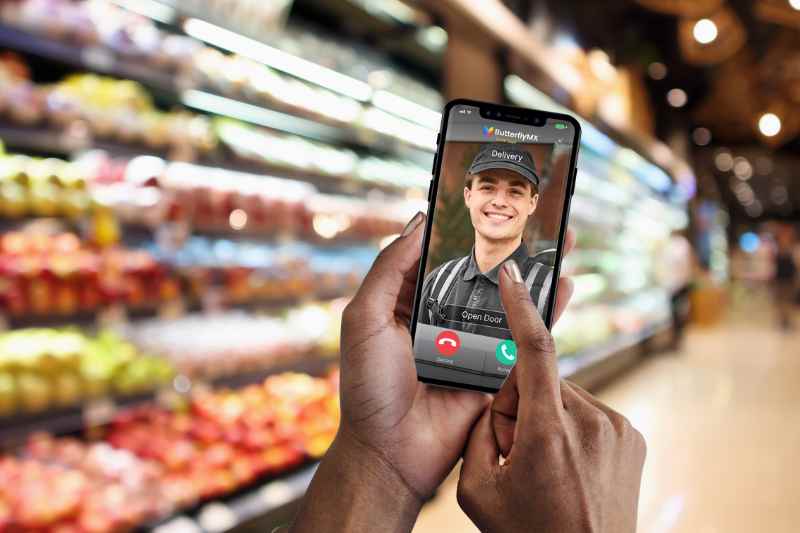 2. Smart locks
Since the first door was created to provide access, locks have been used to restrict it. And historically, maximizing security has meant minimizing convenience: Increase the security of a lock, the less convenient it becomes, and vice versa.
But now, with digital authentication, locks still restrict access for some while providing convenience to authorized users.
Smart lock vendors offer locking devices similar to those used in most hotels. But instead of using keycards, they leverage smartphones. As a resident comes and goes from their unit — or when they have visitors — they can unlock the door with their smartphone.
Many smart lock providers also offer integrations with intercoms and access control systems, allowing residents to manage building and unit access from one app. That's especially convenient for granting access to service providers like house cleaners, dog walkers, or cable providers when residents aren't home.
3. On-demand services solution
No one wants to order food and then have to go down to the lobby to meet the delivery person because they can't get into the building or can't get up the elevator. Similarly, no one wants to take time off work because the cable technician is coming on a Tuesday afternoon.
Residents want the convenience of seamlessly ordering and receiving on-demand services like food delivery, dog walkers, and repair services. And property managers want the security of knowing who is coming into the property.
When you install the right proptech systems in your building, on-demand service providers and couriers can make it to your resident's door — even when no one is home.
The best proptech amenity to enable on-demand services is a video intercom system. Choose a system that creates a seamless property access experience for on-demand service providers by offering recurring and single-use virtual keys and delivery passes.
4. Smart home devices
Technology turns mundane daily activities into magic.
To create magic for your residents, invest in smart home devices for every unit.
Here are examples of smart devices you should include in units:
Thermostats
Kitchen appliances (refrigerators, microwaves, espresso machines, etc.)
Electrical outlets
Lights and ceiling fans
When choosing smart home devices to install throughout your building, consider both the hardware and software requirements. There are hundreds of hardware providers out there — but you want to make sure all each resident's devices can "talk" to each other.
So, invest in middleware from a software vendor that will connect all smart home devices. This helps create a seamless living experience.
Picture this: Your resident walks into your building and their apartment air conditioning turns on, their oven preheats, and their blinds automatically lower — all before they even make it to their floor. Proptech makes this possible!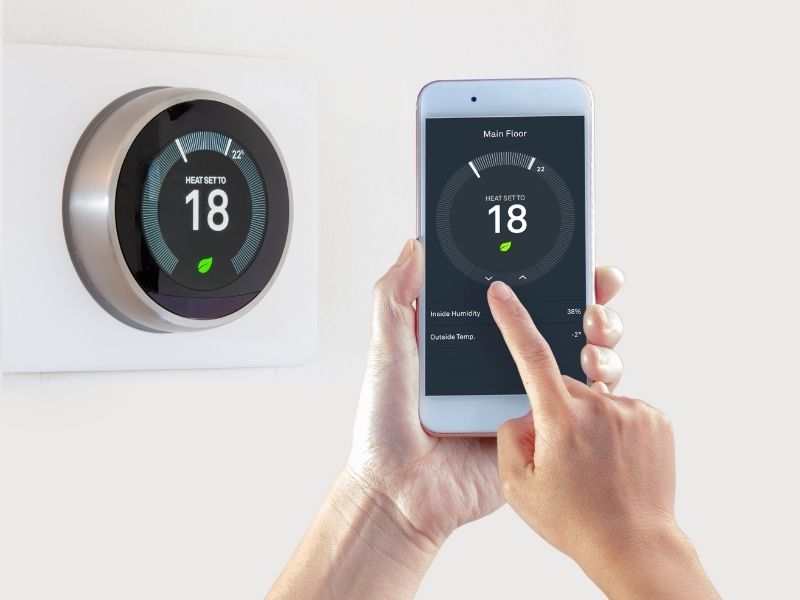 5. Package room
Most people shop online. Unfortunately, that places great strain on property managers, who must manage deliveries in addition to their other responsibilities.
Package rooms are a simple way to manage deliveries. They allow couriers to quickly and securely place packages of any size inside the building — without involving the on-duty property manager. Plus, you won't need additional hardware, such as a package locker, that can only fit small- and medium-sized packages.
The benefits of a package room include:
Reduced operational costs since you won't have to hire additional staff during peak delivery or off-hours.
Improved building operations related to accepting, sorting, and distributing packages.
Improved resident experience since packages won't be lost or stolen.
Here's the proof: A study by Cortland Partners indicated that 76% of residents strongly preferred designated package retrieval solutions over traditional pickup. 40% said they were more likely to renew their leases if their property provided a package solution.
6. Virtual and self-guided tours
Although they won't serve existing tenants, virtual and self-guided touring options are fantastic amenities for prospective tenants. Touring flexibility is vital for modern renters, whose busy schedules or physical location might prevent them from taking a traditional tour led by a leasing agent during business hours.
So what's the difference between these two types of tours?
Virtual tours: A virtual tour is any digital touring solution that allows people to see and "experience" a building or a unit remotely. Prospects take virtual tours from their computers or smartphones. A virtual tour could be a video walkthrough or a 3D rendering of the unit, so you'll need technology to record footage and publish it online.
Self-guided tours: A self-guided tour is when a prospect physically goes to the building and tours it, but without any staff member leading the tour. To offer self-guided tours, you'll need proptech that allows prospects to book a tour timeslot and gain access to the building without involving staff.
By offering virtual or self-guided tours (or both!), you'll cast a wider net and therefore earn more leads. Flexible touring options may also convert more leads into tenants.
Amenity takeaways
If you're ready to start implementing proptech in your building, choose these six amenities:
Mobile access control system to empower tenants to manage property access from their smartphones.
Smart locks to empower tenants to gain access to their office or apartment units from their smartphones.
On-demand services solution to ensure tenants can take advantage of popular on-demand services at your building.
Smart home devices to create major conveniences in tenants' day-to-day lives.
Package room to ensure tenants never miss a delivery or lose a package.
Virtual and self-guided tours to attract more prospects and convert more leads.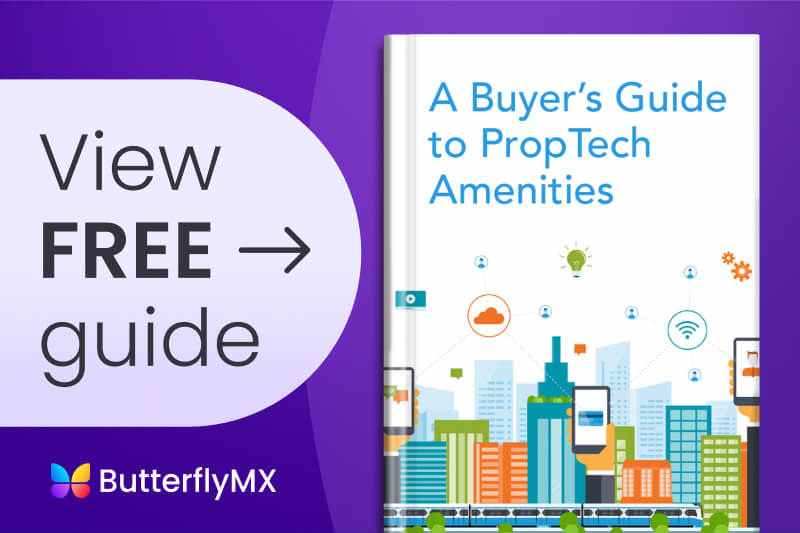 5 tips for investing in proptech
Designed for modern living, proptech is a financially sound investment for any property owner, manager, or developer hoping to stay one step ahead of the competition.
Now that you know the best proptech amenities to add to your property, you should consider a few key factors before purchasing any products. This will help you avoid common pitfalls.
Here are five tips for investing in proptech for multifamily buildings: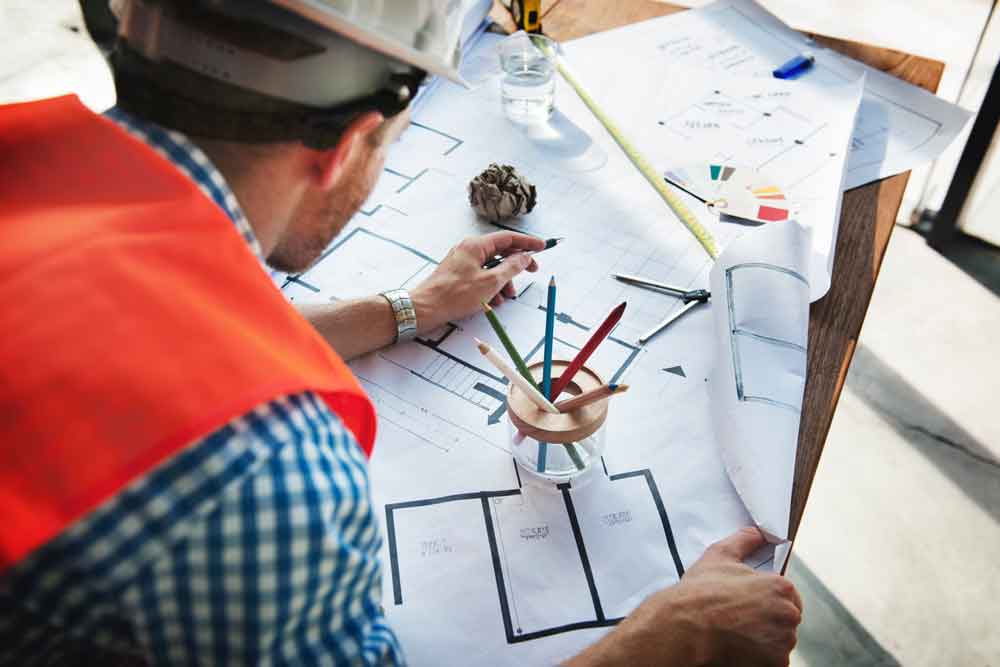 1. Make sure your building's infrastructure can support new technologies
Many proptech solutions require wiring to support the additional data or electrical requirements. But buying and installing wiring can add significant costs to your proptech investment.
Before committing to any proptech amenities, confirm whether you can use the building's existing wiring or if you need new wiring. The goal of adding building technology is to improve tenant retention and/or operational efficiency. However, if the upfront investment is too large, it may not make financial sense to invest in an otherwise desirable amenity.
If your property doesn't have the necessary wiring in place, consider investing in property technologies that use wireless connections such as WiFi or 5G.
2. Match proptech to tenants
Property technology should empower tenants to enjoy a seamless experience in your building.
The primary reason property managers invest in amenities is to add value to their buildings and retain tenants. Therefore, make sure the proptech you choose is desirable to the types of tenants who live or work in your building.
Remember: Millennials will represent the largest market of renters for the next several years. So when you're uncertain, choose technology that resonates with them.
3. Choose proptech that solves problems
When considering a proptech solution, ask yourself: Is the technology easy to set up and use? If it's too complicated or not user-friendly, no one will use it. So, select proptech that provides simple solutions to common problems.
Struggling to find keys when your hands are full is a frustrating and well-known issue for most people. So, installing Bluetooth locks that automatically detect nearby tenants and unlock for them is a small investment with big returns.
Conversely, fancy on-premises theaters look nice, but they're costly to build and maintain. Besides, most residents already have large flat-screen TVs in their apartments. When it comes time to renew their leases, they won't be thinking of the theater as a reason to stay.
4. Consider future maintenance efforts & costs
Always ask your technology vendors how much post-installation maintenance is required. In a perfect world, once you install new technology, you hardly ever have to think about it again.
However, technology moves quickly, and your system may become outdated in just a few years. Does your vendor push out regular updates? Will new hardware be required? If so, how much will it cost and when will you need to upgrade?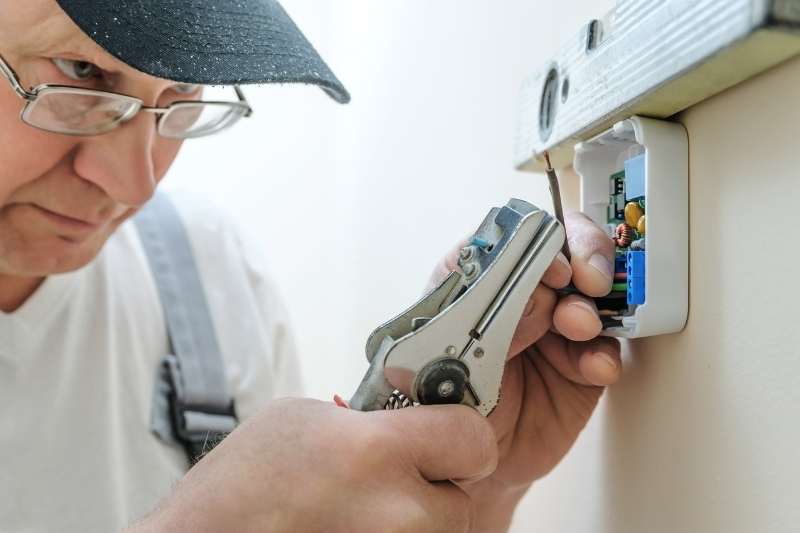 5. Understand the installation requirements
Purchasing your new property tech amenity is just the first step — now you have to install it. This not only adds substantial costs to the investment but also introduces the risk of a flawed installation.
Vetting your smart home installer is essential. Ask for references, request similar jobs they've completed, and see if they're certified. If you're unsure, ask the company that sold your proptech to provide a list of trusted installers in your area. This way, you can get right to the good ones.
What is the future of proptech?
The future of proptech will likely continue improving the processes behind how real estate professionals develop, own, sell, and manage properties, as well as how tenants interact with the buildings they rent.
You can also expect property technology to continue adapting to the new normal in terms of how and where people live and work — namely, the shift to remote work.
Here's what the future of proptech may look like:
Reduce real estate's environmental impact. Real estate has a large carbon footprint, so expect to see new proptech designed to reduce energy consumption.
Mandate new regulations for building owners and managers. With newfound technology inevitably comes new regulations to ensure proper consumer protections.
Adjust to the shift in how people use real estate. We're seeing a lot of changes in how and why people rent. For example, apartment renters are seeking out short-term leases — often outside of urban areas — to accommodate their newfound nomadic lifestyles. And business owners are abandoning offices entirely in favor of fully remote work. Proptech can help real estate professionals adapt to these changes.