Proptech companies are disrupting the real estate industry with innovative products and software. The real estate professionals who embrace these technologies will help their properties stand out in an industry that's historically slow to adopt technology.
Following the latest and greatest proptech companies is one way to stay ahead of the curve. But which companies should be on your radar? Read on to discover the top proptech companies in the USA and around the world.
This post will cover:
What are proptech companies?
Proptech companies are product developers and service providers who offer solutions designed to solve problems and automate processes in the real estate industry. Everyone in the industry benefits from proptech companies' solutions, from developers and investors to owners and property managers — and even tenants.
Think of these companies as the point where technology and the real estate industry merge.
The first proptech companies launched in the 1980s, and focused primarily on helping real estate companies better manage their portfolios.
From there, technology in the real estate industry has exploded with the rise of the internet and smartphone apps. Proptech companies now provide products, services, and software that benefit commercial, industrial, and residential properties.
While some proptech companies actively develop hardware and physical products, many of them purely exist as software or digital platforms.
For example, many people unfamiliar with the proptech industry don't realize that Zillow, a site that lists properties for sale and for rent, is one of the biggest proptech companies in the world. Zillow is also completely free to use, which puts some proptech companies more in line with social media platforms and other free apps.
How many proptech companies are there?
The proptech industry is booming, with more proptech startups and companies emerging every year. As of 2022, there are over 1,200 proptech companies.
2014 marked an incredible year for the proptech industry, during which 261 proptech companies were founded. The number of startups launched since then has slowed down a bit, but capital invested in these companies has continued to rise.
As the real estate industry catches on to the benefits of technology, the demand for more property technology isn't going anywhere.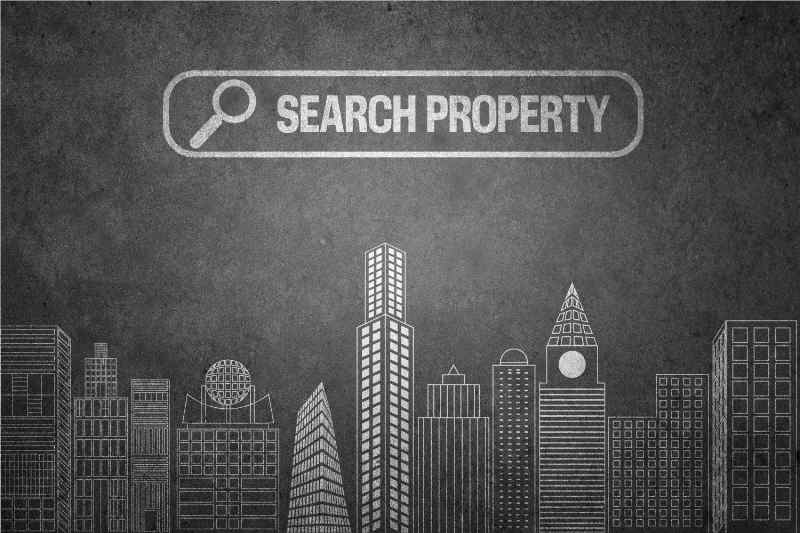 The 8 top proptech companies
The proptech landscape is highly competitive and is always changing. The proptech companies we explore below range from access control technology developers to property management system providers. Some are new, some have been around for a while, but all are seeking to innovate the proptech industry in dynamic ways.
The 8 best proptech companies are:
1. ButterflyMX
As a leader in real estate technology, ButterflyMX is a proptech company that specializes in access control solutions. The company has revolutionized the building access experience by introducing the industry's first unified property access solution.
To make property access simple, ButterflyMX designs products that all connect to a mobile app. With just a smartphone, users can open doors and gates and manage property-wide access.
ButterflyMX's product line includes:
Video intercoms: Smartphone-based intercoms with built-in cameras that enable video calling and remote entry.
Keypads: An access control device that residents can control with their smartphones or a unique PIN code.
Package rooms: Residents don't have to worry about missing packages with an access-controlled room for package storage.
Elevator controls: When a resident grants access to a visitor via the video intercom, elevator controls activate to unlock the elevator for the visitor, who can only access the floor they're specifically allowed to visit.
Front desk station: This software streamlines operations for front desk personnel.
Self-guided tours: Empower prospective residents to check out a property on their own by allowing them entry to the property with virtual keys.
ButterflyMX products are all cloud-based, meaning data is stored in the cloud. As a result, property admins can manage their access control systems from a web-based dashboard.
Finally, the company's access control devices have built-in cameras, which take a photo of each entry event to log and record who enters the building. This provides an enticing security boost and added peace of mind for tenants.
Watch how ButterflyMX works:
2. Opendoor
Opendoor specializes in simplifying the process of buying and selling properties. The company offers the ability to sell a property directly to Opendoor, who then finds suitable candidates looking to buy. Essentially, they cut out the middleman that is the real estate agent and puts more control in the hands of buyers and sellers.
Notable features of Opendoor include:
Live video touring of a property.
They schedule property inspections for you.
No cancellation fees when it comes to selling homes.
Fast offers on a property.
Streamlined listing and buying process.
3. Rentmoola
Rentmoola is a rent payment platform that makes it easier for tenants to pay rent. They promise simple, efficient, and secure rent collection, which is a valuable tool for property managers who don't want to invest in a more robust property management system.
Rentmoola offers a free demo on their website and can be linked directly to bank accounts. In addition, they provide friendly rent-payment reminders to residents and have an extremely user-friendly interface.
4. Guesty
Guesty is a property management platform for vacation and short-term rentals. As an end-to-end solution, Guesty simplifies daily operations for property managers. The platform covers everything from guest communication and task automation to payment processing and booking website development.
With access to Guesty's many tools and features, property managers save time while optimizing operations at the properties they oversee. Plus, Guesty's analytics tools help you interpret data and assess your rentals' performance.
Some of Guesty's many features include:
Visual graphs and analytical data concerning your property.
Accounting services.
A bookings manager.
Payment processing.
Automation tools.
5. ManageCasa
ManageCasa is a property management software provider offering an all-in-one platform for small-medium and mid-market/enterprise property managers.
Recognizing that property managers are overwhelmed with tasks, ManageCasa designed its platform to automate and simplify everything from maintenance requests and rent payments to lease applications and tenant communication. The company's software is most helpful for managing multiple properties at once.
Notably, ManageCasa has a user-friendly interface with easy-to-read reports on the most relevant data a property manager will need. Their super search functionality also makes it easy to navigate a ton of information quickly.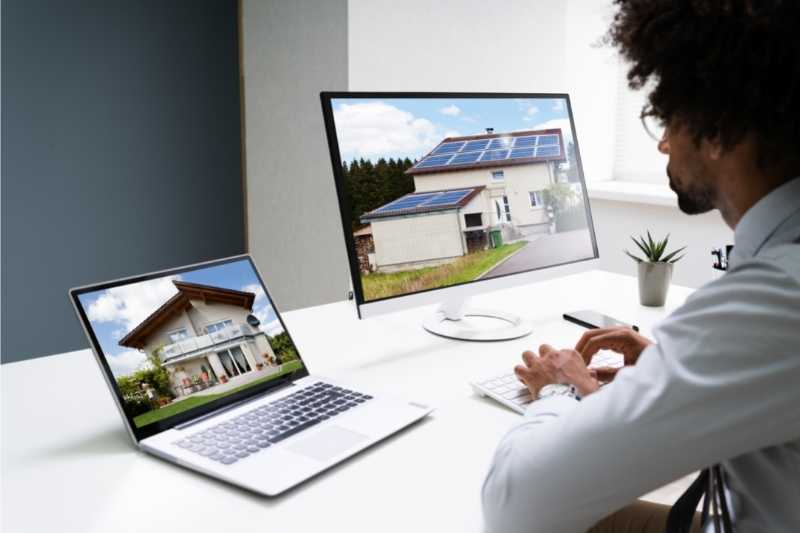 6. Vergesense
Vergesense provides spatial intelligence software that analyzes the efficiency of office space. They offer in-depth analysis of the tenants and employees in a building, then recommend management changes that will make employees more productive and reduce operating costs.
Their in-depth features include:
Agile workplace design. This analyzes the space employees utilize the most in an office, allowing insight into designing more efficient office setups.
Portfolio optimization. Based on past and current employee trends, Vergesense recommends cost-effective measures in real-time.
7. 3DUniversum
With just a few devices, 3DUniversum can provide 360-degree views of rooms in a building and throughout a property. These services operate through advanced AI and machine learning solutions that allow a prospective tenant to get as close to experiencing a property as possible without stepping foot in it.
This is a major benefit for a real estate company's digital marketing strategy and for residents who find it difficult to schedule in-person visits. As a result, leases can be signed faster, which saves time for property staff.
8. UtilizeCore
UtilizeCore provides software that allows property management companies to remotely send service providers such as plumbers, janitors, and electricians to a property. The software helps property managers find the best and most affordable people for a job. UtilizeCore also manages and archives the work that service providers do and delivers these reports to property managers.
Their software's features also include:
Cost-effective analysis of service providers.
Equipment management for service providers.
Communication channel between providers and property managers.
Service agreement management.
Fast invoicing and online payment.
Takeaways
Property technology companies are the technology-focused backbone of the real estate industry.
Proptech companies provide either physical products for buildings or online services and platforms that make managing a property (or multiple properties) easier.
There are a wide variety of proptech companies providing amazing services for developers, architects, owners, property managers, and residents. Look into more than just one to revolutionize your day-to-day operations.