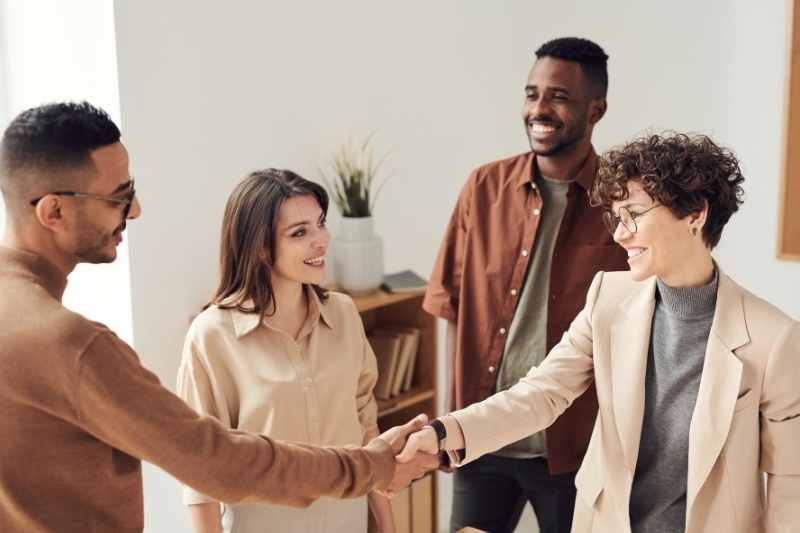 As a property manager, you know that running an apartment community means keeping track of several moving parts. But prioritizing maintenance, resident satisfaction, staff retention, and more doesn't have to be overwhelming. So, what is successful property management? By definition, property management is a long-term commitment that requires consistency and flexibility.
In this post, we highlight the 10 most important features of good property management that will help your property run smoother than ever.
This comprehensive guide will cover:
How do you measure property management success?
In essence, successful property management means supervising operations at your property to ensure things run smoothly. To accomplish this, good property managers balance everything from resident complaints to maintenance requests. However, overall property management success boils down to a few main factors.
In fact, you can measure property management success through:
Increased resident retention
To put it plainly, retaining residents means earning more money. By keeping your current residents, you avoid long vacancies, marketing expenses, and months of lost rent payments. In fact, searching for new residents comes with a host of responsibilities that'll nearly double your workload.
Of course, there's always room to improve retention rates. But if you focus on a few key things, resident retention can become second nature.
Here's how you can retain residents longer:
Foster a community and plan community events.
Invest in a quick, efficient property maintenance team.
Be open to new property technology products.
Ask for and respond to feedback from residents.
Discover the 3 most important topics your property management training should cover:
Decreased employee turnover
Property staff retention is a measure of a property manager's ability to keep their employees. The multifamily industry has an incredibly high turnover rate — 33%. That's huge, especially compared to the national average of 22%. But with the right strategy, you can prevent your staff from quitting or leaving the industry altogether.
Tips to keep your employees happy and reduce employee turnover:
Map out career paths from the start
One of the most cited reasons for high turnover in the multifamily industry is a lack of career growth. No one wants to feel stuck at a stagnant job. So, make it a priority to promote employees from within. Additionally, have regular discussions with staff about their future at your property or company.
Invest in meaningful professional development
At any job, the better the training and professional development, the more likely employees are to stick around.
It can take several months for a new employee to perform at their full potential. Furthermore, it can take years for an employee to become an expert in multifamily property management. So, be patient and prepared to help them connect with the industry. This means you should continue training for far longer than just during your designated training period.
Additionally, good property managers know that there's always more to learn about the industry. Consider incentivizing your employees to continue their education by offering stipends for professional development courses.

Be open to change
One unique quality of the multifamily industry is the age of its workforce. In comparison to the general workforce, multifamily employees tend to be older.
So, while it's important to cater to your long-existing employees and make sure they're on the same page before you implement changes, implementing those changes to attract younger workers is just as important.
Millennials are the largest percentage of the workforce, with Gen Z following close behind. Keep them happy by implementing new technology in the workplace to automate workflows and make daily tasks easier.
Additionally, younger generations are focused on diversity and inclusion in the workplace. Implementing these structural changes will attract younger job applicants and retain their employment longer.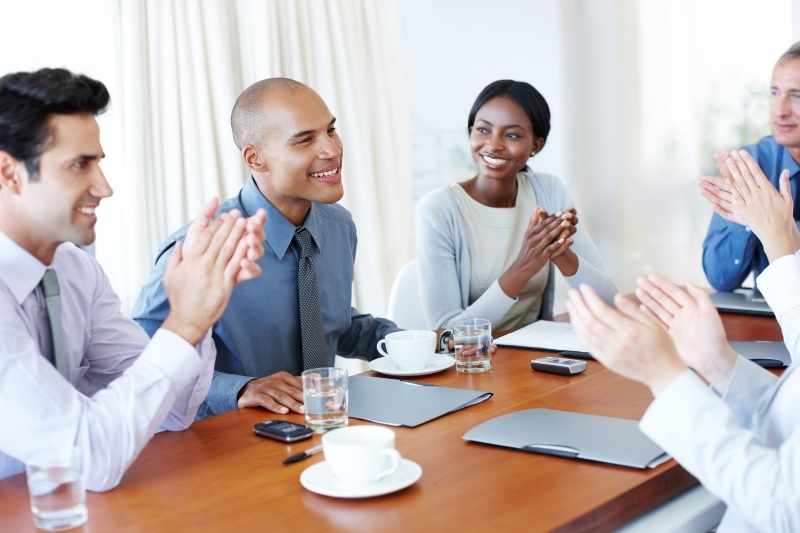 Host employee appreciation events
There are endless ways to show your property staff that you appreciate their hard work. Offering stipends for self-care, expanding your PTO program, and offering bonuses are great places to start.
But sometimes, employees simply need to be reminded how important their work is. So, show your employees that you care by hosting regular employee appreciation events.
Here are some easy employee appreciation ideas:
Weekly employee spotlights to highlight contributions.
Monthly employee events — group dinners off-site, free breakfast on-site, or group activities in your town.
Start a recognition program to genuinely celebrate employee milestones.
Additionally, remember that positive feedback is a powerful tool. Make it a habit to highlight your employees' successes and let them know how valuable they are to you and your property.
Request & respond to feedback
So, you've taken all of our tips into account and still can't seem to reduce staff turnover — what next?
The answer is simpler than you might think: just ask!
Either formally or informally, ask your staff members what you can do to improve their experience as your employee. And don't save this just for exit interviews. Check-in with your current staff on a regular basis to make sure they're satisfied in their roles. This can be done through regular one-on-ones or company-wide surveys.
Most importantly, don't let this feedback go unanswered! Implement meaningful changes that address employees' concerns.
Pro-tip: Don't take employee criticism personally. And remember — what seems harsh to you is likely suggested with no ill intent. Instead, use it to make yourself a better leader and boss.
Maximized NOI
As a property manager, you're probably familiar with NOI (net operating income).
Your NOI is a calculation that determines the profitability of your business. In general, you can calculate your building's NOI by subtracting your operating expenses from your gross operating income.
In order to maximize your property's NOI, do the following things: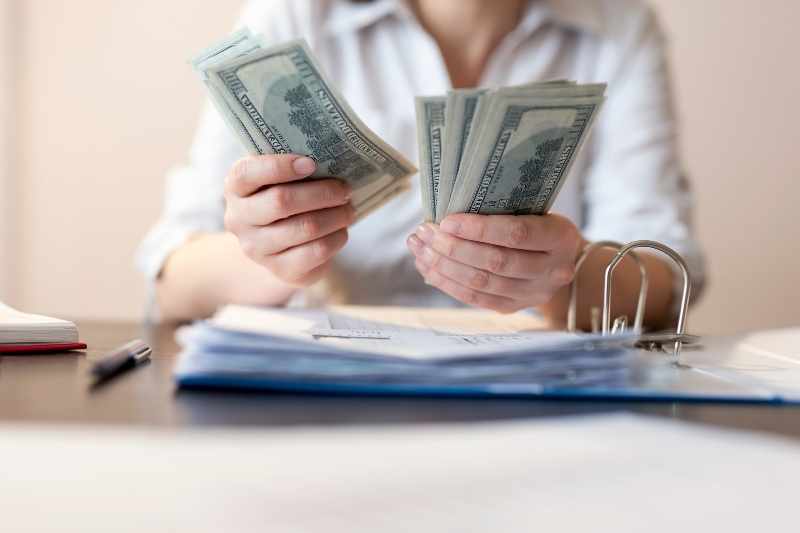 Increase rental income
Slowly and incrementally increasing your rental rates over time results in huge profits in the long run. However, you should have a detailed strategy in place to do so. Investing in new amenities that appeal to your unique renters, renovating your common area, and offering community events will offset rent increases.
Remember, marketing and recruiting new tenants is more expensive than keeping your existing ones. So, give your residents a reason to renew their leases. To do this, plan regular community events that turn your property from a building into a true community.
Minimize operating expenses
The easiest way to save money is to spend less of it! So, get several quotes on large projects before committing to a vendor. In fact, just a little extra research can save you thousands.
Further, automating repetitive tasks saves you cash in the long run. While investing in automation technology like electronic access control, virtual inspection software, and visitor management software has a large upfront cost, it'll pay off over time. Additionally, automated property access control increases the security of your property.
Charge amenity fees
An obvious but viable option to increase your net operating income is to charge amenity fees!
Consider the amenities that your residents want and expect. Most modern residents want amenities that increase convenience in their daily lives. So, transform your property into a smart, well-connected community with proptech amenities that tenants are willing to pay extra monthly fees for.
Watch how ButterflyMX works:
What qualities make a successful property manager?
Effectively managing a property — whether it's an apartment or a condo — is a tough job. In addition to exhibiting patience, persistence, and flexibility, successful property managers must balance a slew of daily tasks. And they've got to do this all while directing and guiding their staff.
It's impossible to pinpoint exactly what makes the perfect property manager, but good property managers all share several traits. So, if a prospective manager has the following qualities, they're likely to be a good fit at your company.
And if you're a property manager looking to improve yourself, conditioning these qualities will ensure you're a well-rounded supervisor.
Qualities of successful property managers:
Leadership
A property can only be as successful as its manager. And the best property managers are great leaders who know how to motivate their staff. So, polish your leadership skills by learning what drives each staff member.
Additionally, good leaders effectively communicate with both staff and residents. Establish and maintain an open-door policy where staff and residents may reach you. Then, you'll be more likely to see staff and resident retention increase.
Most importantly, good leaders hold themselves accountable. Your staff should feel comfortable giving you feedback — and in turn, you should feel comfortable accepting it! When you hear staff input, take it into consideration. Afterward, make genuine efforts to incorporate their suggestions into your management style.
Attention to detail
As a property manager, you know that your job consists of many moving parts. In fact, on any given day, you could be renewing leases, marketing to prospective residents, training new staff, overseeing renovations, contracting maintenance staff, and more.
In order to coordinate all of these details, you must have keen organizational skills. Also, you need the ability to balance your responsibilities while keeping tabs on where your staff stands in their responsibilities.
Pro-tip: Create a communication plan with the property owner. Because they aren't always on-site but need to be kept up-to-date, you should have a protocol in place to share information regularly. This communication can be a weekly sit-down meeting, a phone call, or even a shared spreadsheet where you divulge pertinent property information.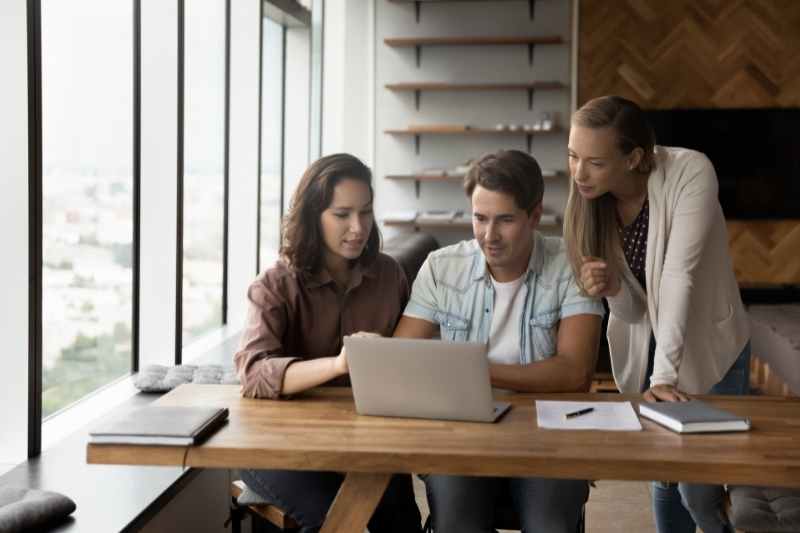 Commitment to training
The last thing you want at your property is for staff to become complacent or feel unprepared to do the job at hand. But you can prevent this by establishing robust training procedures.
After all, successful property management training is a cornerstone of staff retention. However, training isn't just for new hires. Instead, commit yourself and your entire staff to consistently training and strengthening your knowledge of multifamily trends.
Taking the time to train yourself, your existing employees, and your new hires will set your property up for long-term success. You'll also significantly lower employee turnover, saving you time, energy, and money in the long run.
Communication and responsiveness
As a property manager, you know your work is much more than a 9-to-5 job. In fact, you may find yourself the primary point of contact for resident emergencies at any time of the day or night.
Given that, providing clear communication and having quick response times are a must. To streamline interaction, consider investing in an online portal that facilitates communication between you, staff, and residents.
Pro-tip: Incorporating more property technology into your building procedures will appeal to a wider range of prospective residents. Millennials and Gen Zers dominate the rental market — and they expect the convenience technology provides. What's more, if your property is more technologically advanced, you may attract more applicants for any open property management positions.
Financial literacy & successful property management
Your residents invest a ton of money into your property — don't make them regret it! After all, as a property manager, you run a multimillion-dollar business. And keeping your finances straight is essential in order to keep your business running smoothly.
So, you must create a detailed property management budget and stick to it. While the most successful property managers establish yearly budgets, you should leave wiggle room for unexpected expenses.
Your property management budget should include the following:
A breakdown of your building's income.
Building expenses such as insurance, property taxes, maintenance, and utilities.
Itemized lists of your contractors, including landscaping, cleaning, and security services.
Your building's estimated daily operating costs.
Projected expenses for the year ahead.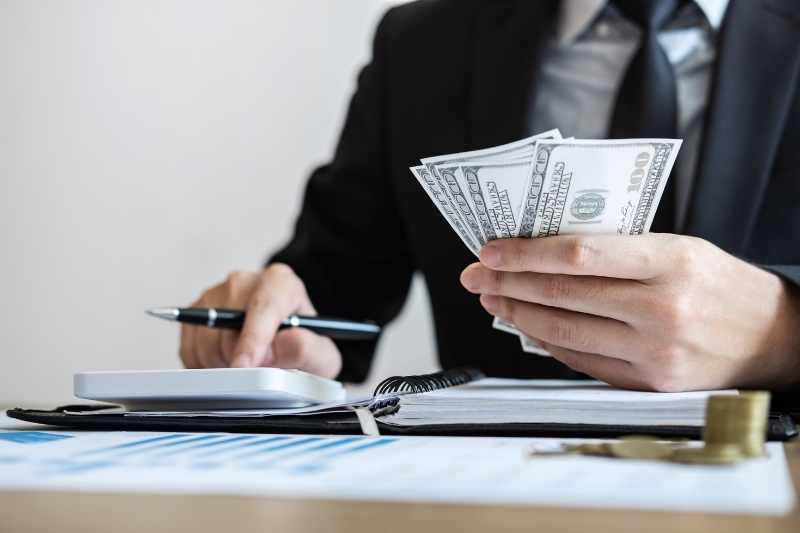 CapEx & capitalization rate
Seasoned real estate professionals know that budgeting for property management requires budgeting for "big-ticket" expenses to maintain and enhance property value. These big-ticket items are commonly known as capital expenditures or CapEx.
CapEx are funds you'll use to renovate, purchase, or maintain your building's physical assets. Unlike traditional operating expenses, CapEx isn't expensed on your property's monthly or annual income statements.
Instead, CapEx adds economic value to your business by increasing the scope and efficiency of your property.
Additionally, you shouldn't factor CapEx into your capitalization rate, or cap rate. This is the expected rate of return on an investment property. You can calculate this by dividing your property's NOI by the current market value and multiplying that number by 100.
Cap rate formula:
Cap rate = NOI / current market value x 100
You need to calculate your cap rate to determine if your property is a risky or safe investment. Low cap rates tend to be safer, as they guarantee a more steady cash flow and have a greater potential for appreciation.
10 features of successful property management
1. Engage your residents
Today, apartments aren't just places to live. Instead, they're experiences that reflect a resident's personality. With this in mind, you should create an environment where the resident experience is personalized.
This means you need to make a concerted effort to get to know your residents and make your property feel like home.
Here are some ideas to engage residents and create long-term relationships:
Plan monthly or weekly resident events.
Send out a regular newsletter to keep residents up to date.
Automate repetitive processes with proptech.
Be forthcoming during the application process.
Proactively ask for feedback and make changes where necessary.
And remember: Engaged residents are not only likely to resign their leases, but they're more likely to recommend your property to friends and family. Don't let any resident fall through the cracks, but make an effort to engage everyone.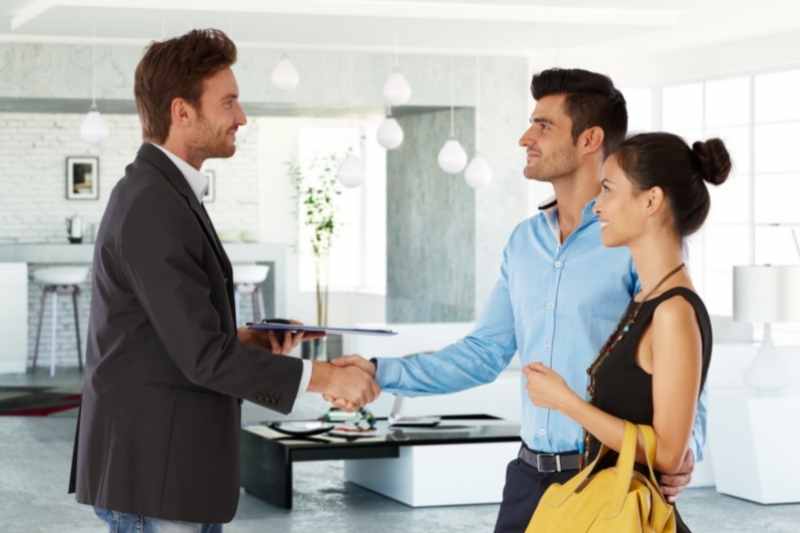 2. Have a long-term strategy
Despite how important future planning is for successful property management, many property managers don't have concrete long-term goals in place.
Creating a long-term strategy and mapping out goals motivates you and your staff. It also helps you focus on exactly what you want from your property and how you can achieve that.
Before setting a long-term strategy, ask yourself these questions:
How does my building perform in terms of tenant retention?
What can I change to lower expenditures?
Are my residents and staff satisfied with my performance as a property manager?
Am I consistent and efficient when collecting rent, following up with maintenance, and maintaining consistent procedures?
Does my property consistently meet our short-term goals?
Do I have a procedure in place in case of a new manager hire?
Your long-term strategy should focus on fixing problems you currently have and preventing problems in the future. So, think outside the box in order to set goals that'll improve your unique property.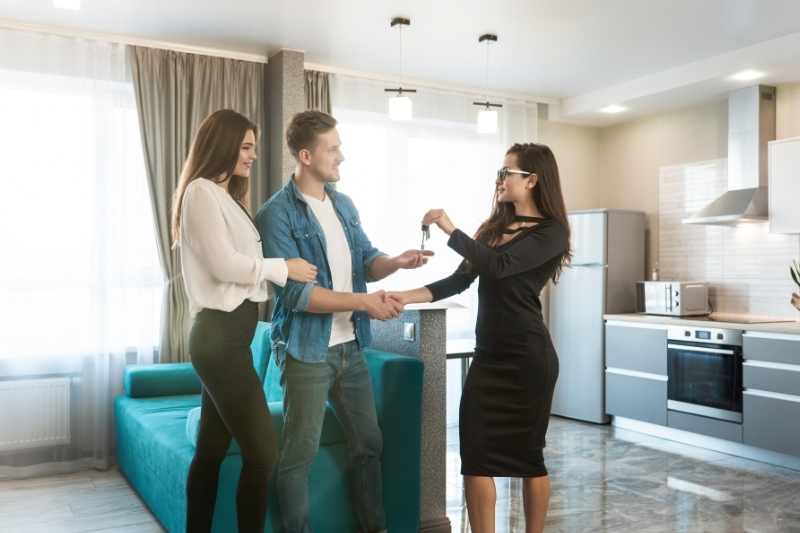 3. Find the right tenants for your property
One integral part of running a successful property is finding tenants who are a good fit. While most renters are traditional — meaning they want to rent year-to-year — many modern renters have unique needs. For example, the rise of remote work has paved the way for digital nomads who prefer furnished short-term rentals over conventional ones.
In order to find the ideal tenants for your property, you need to invest in robust tenant screening software. Tenant screening services are online platforms where property managers can review and manage resident applications.
They include screening features such as:
Rental history
Payment history
Criminal background checks
Credit history
Eviction records
Employment records
Keep in mind that every state has different regulations for resident screening. Before investing in a tenant screening service, check that they can adjust to your local standards.
Short-term rental property management
Short-term rentals are any leases signed for less than 12 months. In other words, short-term rentals can range from just a few nights to several months. Additionally, some of your existing renters have the potential to become short-term renters if they extend their lease month-to-month instead of renewing for a full year.
Pro-tip: If you and your staff are overwhelmed with balancing multiple types of leases, outsourcing to a short-term rental management company might be your best option.
4. Stay up-to-date with property management trends
You should develop a strategy to anticipate industry trends and respond to changes well before they happen. To do this, pay attention to changes in taxes, renter migration trends, and economic swings.
When you take these things into account, you'll save yourself from any wasted expenses. For example: If a recession is on the horizon, you shouldn't spend any resources renovating apartments. Instead, you should focus on saving your money and providing apartments that your residents can afford despite economic conditions.
Additionally, the changing multifamily market is due to the influx of millennials and Gen Zers renting. So, make efforts to appeal to these generations. For example, younger renters want to live at properties that are environmentally friendly, community-focused, and technologically advanced. Incorporating these changes into your property now will pay off in the long run.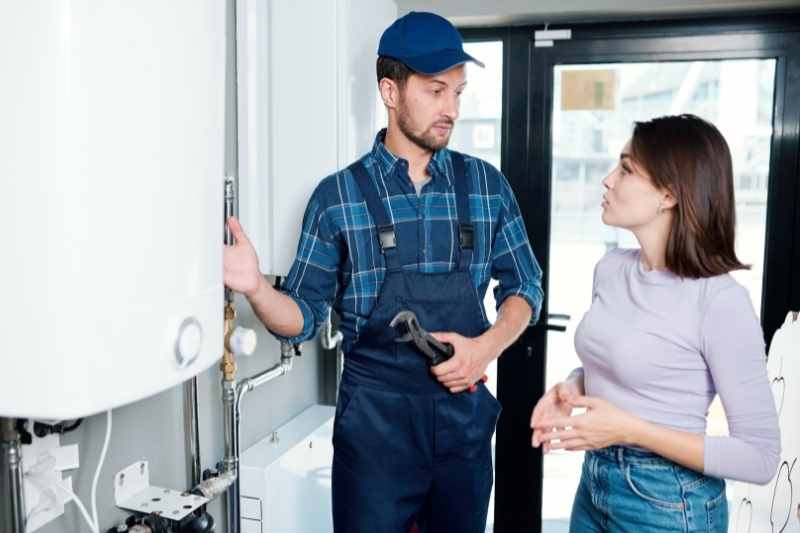 5. Make property maintenance a priority
Property maintenance is one of the most important responsibilities of successful property managers. After all, in addition to being safer, a well-kept building is simply more enjoyable to live in.
Staying on top of maintenance should be your top priority as it's crucial to protecting your bottom line. Not only will this extend the life of your assets, but it'll also help you encounter fewer resident complaints!
Property maintenance can range from small chores to large tasks concerning your building's infrastructure. Although investing in preventative maintenance will cost you money now, it'll save you thousands in the long run. So, hire maintenance workers who will stay on top of small- and large-scale maintenance projects.
6. Maintain good organizational skills
With good organizational skills, you can handle anything thrown your way!
Thankfully, property technology and software make it easy to keep things in order. In fact, the software can help you find new tenants, respond to maintenance requests, and track rent payments.
Having a single property management platform is advantageous. This way, your work is centralized, cloud-based, and paperless. What's more, a resident portal will connect everyone involved in your building! That includes you, the property owner, residents, staff, and even contractors.
Pro-tip: Instead of trying to keep hard copies of all of your records, minimize paperwork and go digital.
7. Automate repetitive tasks
Manual tasks eat away at your time. As a result, they lead to employee burnout and stunt the growth of your property. But when you automate repetitive tasks, you free up more time to focus on satisfying residents.
Here are the top tasks you can automate:
Staff recruitment: Recruiting software scans submitted resumes to screen applicants and flag possible good candidates.
Package and delivery management: With a package room, you can remotely grant property access to couriers and notify residents of deliveries via their smartphones.
Lease renewals: Send residents automated personalized lease renewal notices, updated contracts, and changes in rent or policies.
Tenant screening: Tenant screening software performs background checks, checks credit scores, and reviews criminal records that may otherwise distract you from your current residents.
Facilitating prospective resident tours: You can offer self-guided tours to save time and money, all while showing prospective residents how dedicated you are to their satisfaction.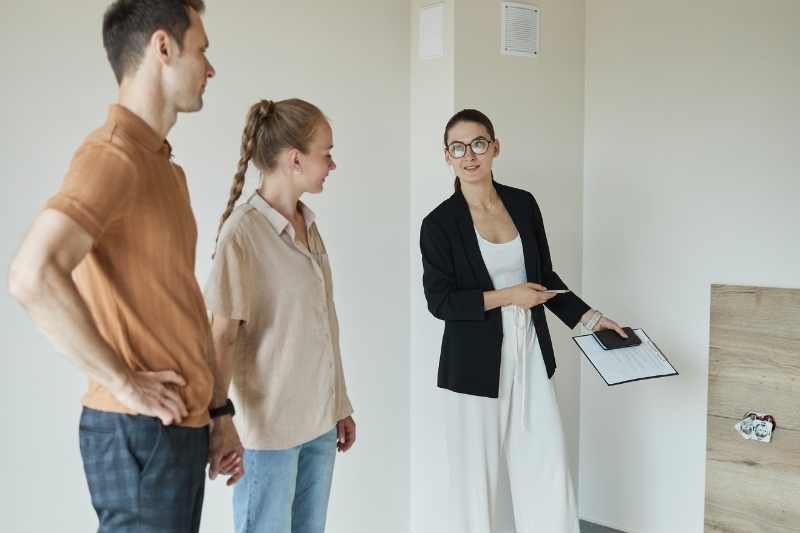 8. Adapt to seasonal changes
Being flexible is a core pillar of successful property management. But have you considered the seasonal changes that come with managing a residential property?
For example, deliveries will rapidly increase in the winter months as your residents prepare for the holidays. And HVAC maintenance will require more attention during the summer as your residents increase their AC use.
It's important to be prepared for these seasonal changes before they happen. So, include expenses such as salary for lifeguards and seasonal staff in your property management budget.
Additionally, make arrangements for your absence during vacations, such as scheduling payments, maintenance, and staff schedules. Finally, winterize your appliances before cool fronts to avoid property damage. Doing these things and more will help you frictionlessly adapt to seasonal changes.
9. Prioritize mobility
In today's digital world, you must be able to work from anywhere. But if you rely on paper-based processes to run your property, it's nearly impossible to work if you're not on-site.
By prioritizing mobility and transitioning to new technologies, you can successfully manage your property from anywhere. Not only will investing in a mobile property management system provide more flexibility for you and your staff, but it'll also bring you closer to your residents — who will always be only a click away.
So, embrace new technologies and streamline your property management to take your success to the next level.
10. Stay accountable
Lastly, in order to be successful, property managers must hold themselves accountable.
To illustrate, if you promise something to residents, staff, or the property owner, you must deliver. But by taking all of our tips into consideration and making them standard practice, you'll guarantee accountability and property management success.
Takeaways
You can measure successful property management by resident retention, staff retention, and maximized NOI.
As a manager of a multimillion-dollar property, you must maintain financial literacy in order to run your building smoothly.
The 10 keys to successful property management are resident engagement, planning long-term strategies, thorough tenant screening, following property management trends, prioritizing maintenance, staying organized, automating repetitive tasks, adapting to change, prioritizing mobility, and staying accountable.
The more you focus on improving your property management habits, the more you'll improve your building, reduce vacancies, and increase staff and tenant satisfaction.