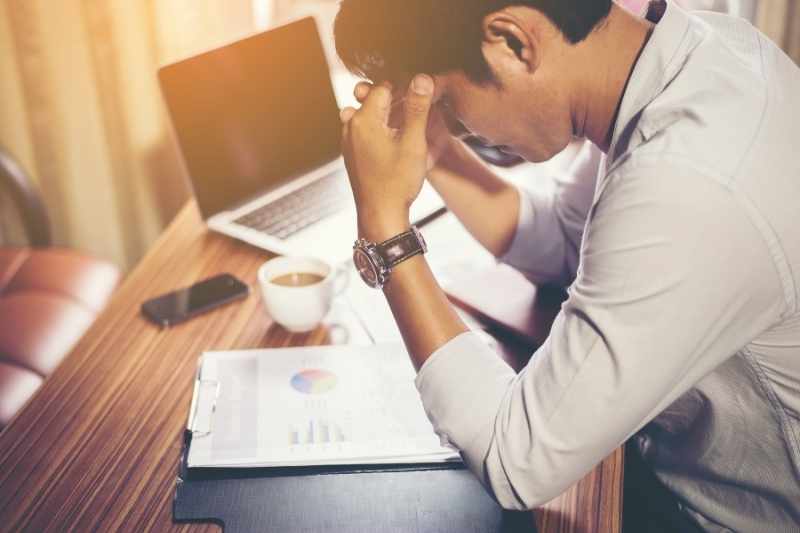 Hiring and retaining property management staff is currently a teeth-pulling endeavor. The multifamily employee turnover rate was already high even long before the pandemic, but retaining top talent seems harder than ever. And one aspect of this problem that often gets overlooked is property manager burnout.
To paint a fuller picture, we'll go over the causes of this burnout, the additional costs of staffing properties, and tips on successfully addressing these problems to retain property staff members.
This guide covers: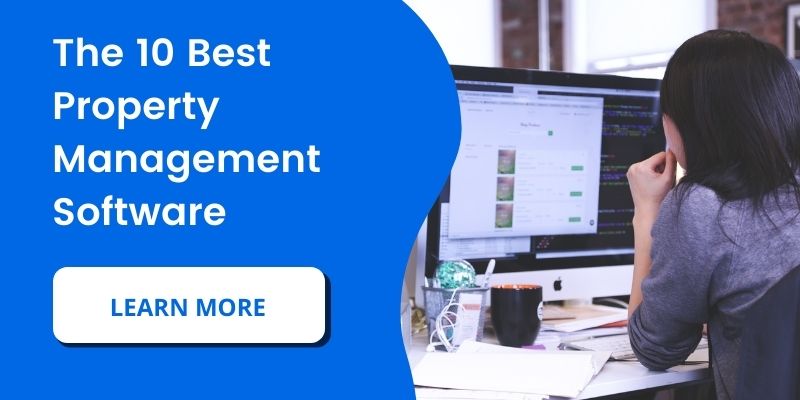 What causes property manager burnout?
Property management is arguably one of the most thankless jobs. Very few people thank property staff for the countless hours they put into ensuring the building runs smoothly. Although employees in every industry experience burnout at some point in their careers, it's far more common in multifamily property management than in most other industries.
Property management staff often work long hours and have multiple, multifaceted duties, ranging from physical upkeep of the property to handling resident complaints. They also deal with interpersonal issues and communication with third-party vendors, municipal personnel, and service providers. So, to say the least, property staff are constantly under pressure.
Given those high stakes, it's no wonder that property manager burnout is so common.
Discover the 3 most important topics your property management training should cover:
What exactly is burnout?
The World Health Organization (WHO) defines workplace burnout as an "occupational phenomenon" and includes this condition in the International Classification of Diseases (ICD-11).
Property manager burnout is often characterized by the following symptoms:
Feelings of fatigue or energy exhaustion
Reduced occupational efficiency and productivity
Negative feelings or criticism towards one's job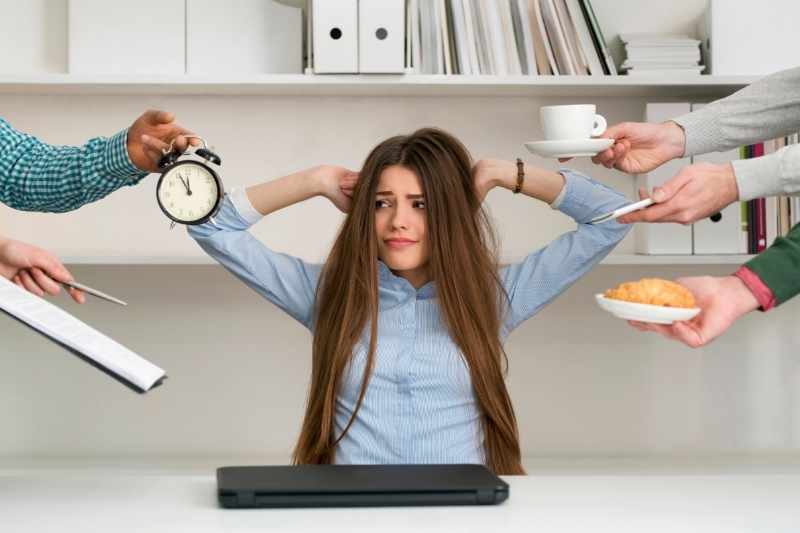 It's frequently the high-performing staff members who experience burnout. A common misconception is that it's only the disengaged employees who burn out, but quite the opposite is true. The employees who are most at risk for burnout are those overachievers who crush every KPI, earn 5-star ratings from residents, and sign closing deals from left to right.
At the end of the day, it's hard to feel supported or uplifted at a job that seemingly doesn't love you back.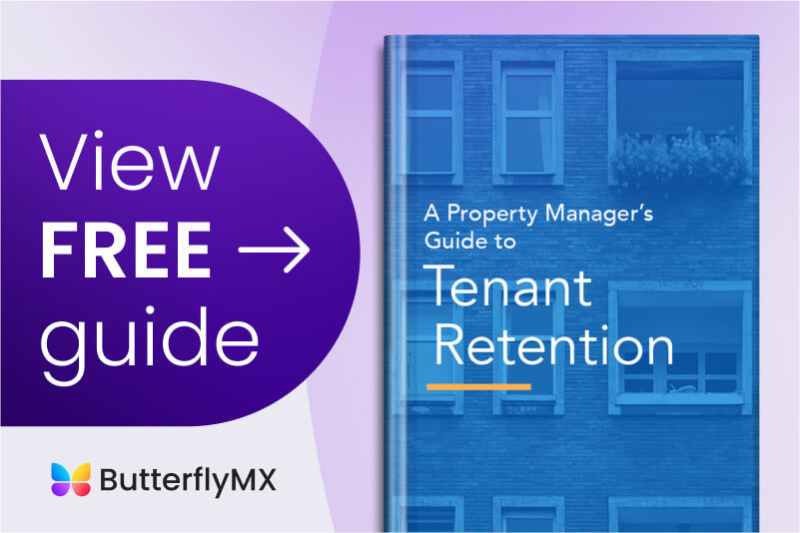 Common issues in staffing a property management team today
Unfortunately, property manager burnout goes hand in hand with low employee retention and, in turn, high job vacancies.
To make matters worse, 2021 introduced a concept that experts call "The Great Resignation" — a phenomenon with record-high employee turnover rates across all industries. Employees often cite low salaries, limited upward mobility, and underappreciation as the top reasons they quit their jobs. And the same stands true in the multifamily industry.
Property management companies face these challenges when staffing their teams:
Demand for higher wages
According to PayScale.com, the average salary for a property management staff member is $51,149/year, with a lower end of $15/hour for front desk or maintenance staff. These figures are well below the median living wage of $68,808 for a family of four (two adults and two children).
And now, giving property staff the industry-standard wage just won't cut it. With the added strains of unpredictable childcare and inflation, you need to significantly increase salaries to retain or attract staff at your property.
High employee turnover rates
Data from the National Multi-Housing Council (NMHC) and the National Apartment Association (NAA) show that the annual employee turnover rate in multifamily is between 33% to 36%, far exceeding the national average of about 22%.
Losing valuable staff from your property management team requires you to overexert your budget, time, and resources in recruiting and training new staff. Worst of all, your residents bear most of the negative consequences of this — their needs will not be adequately met during this turnover process.
Low productivity & satisfaction
Property management burnout takes a significant toll on your building operations and resident satisfaction.
Performing mundane, time-consuming tasks repeatedly throughout the day is a major source of burnout. And with one property requiring a lot of hands-on work that only can be done in person, property staff is limited in the number of buildings they can manage at once — it's usually just one building.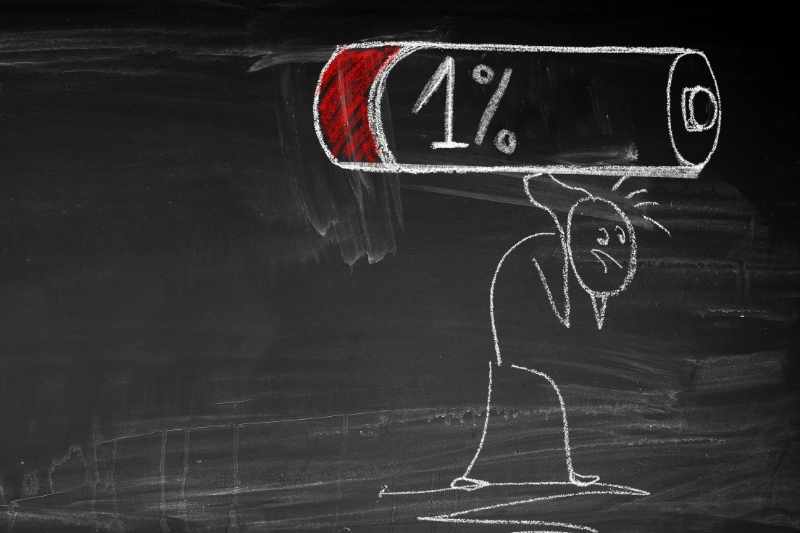 5 tips for preventing property manager burnout
The key to successful property management is happy employees. And to have happy employees, you must have the right strategies in place to alleviate stress from your staff and make them feel appreciated.
Here are the top five tips for preventing property manager burnout:
1. Automate tasks with proptech
The bulk of property manager burnout stems from having to do tedious, repetitive tasks throughout the day. A great way to alleviate your staff's burden is to install proptech that automates those arduous tasks.
Examples of time-saving proptech solutions include:
Building entry systems: Choose a wireless and smartphone-based system so that your staff doesn't need to waste time and money installing in-unit hardware throughout the building. The best entry system also allows visitors to request access directly from residents rather than a staff member.
Self-guided tours: Use a combination of proptech devices to enable self-guided tours at your property. Self-guided tours allow prospective residents to view your building and vacant units on their own, at a time that works best for them, without being accompanied by a leasing agent. With property tours automated, staff can reallocate their energy and time to provide resident-facing services.
Package room: A package room empowers delivery couriers to check themselves into the building and leave parcels in a secure space. This spares building staff the hassle of manually accepting, storing, and distributing packages, saving time and money. Choose a package room that automatically sends residents mobile app notifications once packages have been delivered.
Watch how the ButterflyMX package room works:
2. Encourage off-site gatherings
Although it's important to separate personal life from professional life, your staff can benefit from getting to know each other outside of a work setting.
Encourage staff members to get together after work for social events. These gatherings allow team members to show their personalities, give recognition, and get to know each other personally. Learning about fellow teammates outside of work can help them develop and show empathy for each other whenever needed.
And it's easy to leave a workplace, but it's much harder to leave a job that fosters a sense of community and comradery.
Here are some ideas for an off-site gathering:
Happy hour at a local bar
Potluck dinner at the neighborhood park
Charity races or fundraisers
Trivia/game night
3. Promote mental and physical wellness
Much of property manager burnout is rooted in mental and physical stress. With such a demanding job, it's easy to let your health take the sidelines. But it's crucial to be holistically healthy and well to excel in anything, including your work.
This is why you should promote mental and physical wellness among your property staff. When employees know that their employers genuinely care about their well-being, they're more likely to have a positive outlook on their job.
Some ways to promote holistic wellness among your employees:
Give monthly or quarterly self-care stipends for personal care and gym memberships
Hire on-demand massage therapists for your staff
Encourage staff to leave their desks and go outside for lunch
Hold listening sessions on how to improve the work environment and follow up with actionable steps
Encourage staff to use PTO and take mental health days
4. Organize frequent staff appreciation events
Staff who are appreciated and recognized for their work report feeling impactful at their jobs. So, you should make a habit of showing your appreciation toward your staff. You can achieve this by embedding recognition into your culture through simple initiatives.
Those initiatives can include:
Shoutouts during team meetings
Quarterly awards for outstanding employees
Regular appreciation luncheons or dinners
You can also encourage employees to recognize one another — both formally and informally. That way, everyone will eventually get recognition.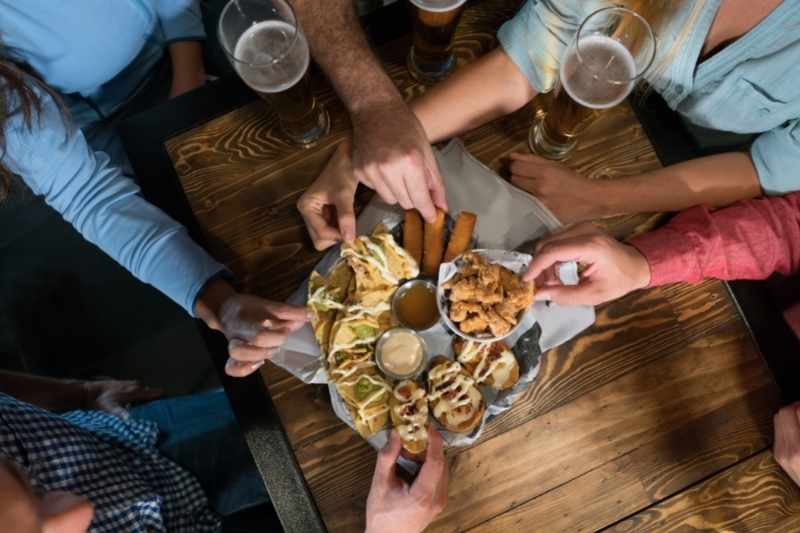 For spontaneous, informal recognition, have employees send shoutouts by email or the messaging platform you use. And for more formal rewards, create quarterly or annual programs that allow for peer-to-peer nominations. You might want to carve out some of your property management budget for nicer award dinners or events.
Remember: Employee recognition or appreciation isn't all about performance. These awards and shoutouts should celebrate those who live out the company's core values every day.
5. Respect staff's personal time
It's essential for your staff members' mental health that they set clear boundaries when it comes to work-life balance. And it's equally as essential that you respect their personal time.
Maintaining a healthy work-life balance will prevent staff from burning out and feeling like they're living to work. As their employer or manager, you should stress the importance of maintaining boundaries and having off-hours to themselves.
As such, you should be mindful of their time outside of official business hours.
Have your staff take these steps to maximize their personal time:
Screen client calls on weekends
Prioritize time with family after hours
Turn on their 'out of office' status/email response when on vacation.
Takeaways
Property manager burnout is common in the multifamily industry due to long hours, endless responsibilities, and underappreciation.
The World Health Organization describes workplace burnout as an "occupational phenomenon" and lists it in the ICD-10.
As a result, property management companies have a hard time retaining and recruiting employees. They're faced with demands for higher wages, high turnover rates, and reports of low productivity & satisfaction.
Tips for preventing property manager burnout include automating tasks with proptech, shifting the workplace culture, and promoting holistic wellness.