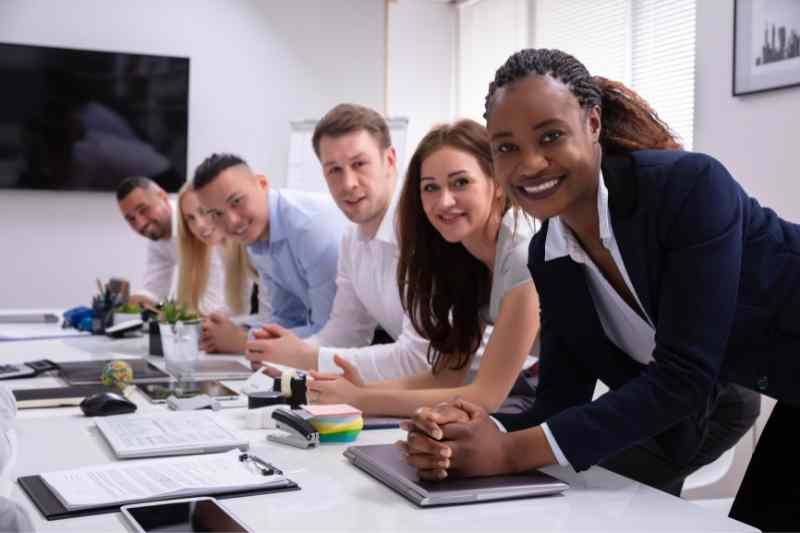 As a property manager, you know that keeping residents satisfied is a key component of keeping operations afloat. But who works to meet residents' needs? Your property staff. That's why caring about property staff retention is paramount to successful property management.
If your team feels appreciated and seen, they'll continue providing excellent service and care to residents. Read on to learn more about property staff retention, why it's important to avoid employee turnover, tips for improving retention, and how proptech can help.
This guide will cover: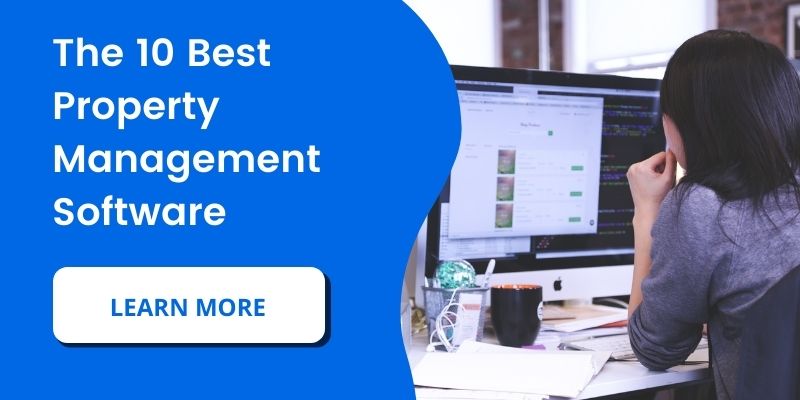 Why is property staff retention so important?
In short, property staff retention is management's ability to keep its employees. And property staff retention is so important because your staff members are the faces of your property who interact with residents daily.
Unfortunately, the multifamily industry is notorious for having a high employee turnover rate of 33%, compared to a national average of about 22%. Factors like stress and burnout, an aging workforce, and poor benefits drive the high multifamily employee turnover rate.
But don't worry: With the right staff retention strategies and practices, you can prevent your staff from quitting, or worse, leaving the industry altogether. Maintaining a healthy and happy workplace should be among your top priorities as a property manager or owner.
In addition, by focusing on staff retention, you'll also ensure resident satisfaction. If your staff is treated and compensated well, they'll be better able to provide quality care to residents. And in turn, residents will view the property as a great place to live, enticing them to renew their leases year after year.
How staff retention affects the overall property
Retaining staff has many positive impacts on your property.
Losing valuable staff from your property management team requires you to overexert your budget, time, and resources in recruiting and training new staff. Worst of all, your residents bear most of the negative consequences of this — their needs will not be adequately met during this turnover process.
Here are other major ways staff retention affects your overall property:
Preserves staff-resident relationships
Your staff is on the ground with residents every day. And over time, residents' relationships with staff become an integral part of their overall experience with the property. And when the property staff constantly changes, residents lose the opportunity to build meaningful and lasting relationships with the property management team.
What's more, most resident turnovers are preventable: Residents tend to move out due to poor staff performance and dissatisfaction with the property. But you can ensure resident satisfaction by equipping your staff with the tools and resources to succeed in their jobs.
Training property staff takes a great deal of time and dedication. So, you definitely want your staff to stick around to build and preserve those special relationships with residents.
Discover the 3 most important topics your property management training should cover:
Maximizes your property's NOI
There's no doubt that your staff is the leading contributor to your property's NOI. After all, it's your staff who's getting prospects to sign new leases and current residents to renew theirs.
And just like how it costs more to attract new residents than retain existing ones, the same is true about your staff.
When a staff member quits, you need to spend valuable time and money marketing the open position on job boards, conducting interviews, and eventually training the new hires. This whole process can take up to a few months. And while all this is happening, your residents' needs are siloed, which might leave them wanting to move out. In the end, this hurts your property's NOI.
Welcomes people into the community
While it's easy to leave a place where you just live or work, it's much harder to leave somewhere you truly feel "at home." And this is true for both your residents and staff.
Residents want staff who know them personally, catering to their unique needs. In the same vein, your staff wants to feel appreciated and connected to the community they're serving.
And when you have this deep sense of community within your building, people will want to stay put for a long time. You'll have an easy time renting vacant units and filling job openings because folks will want to be a part of the close-knit community — both to live and work!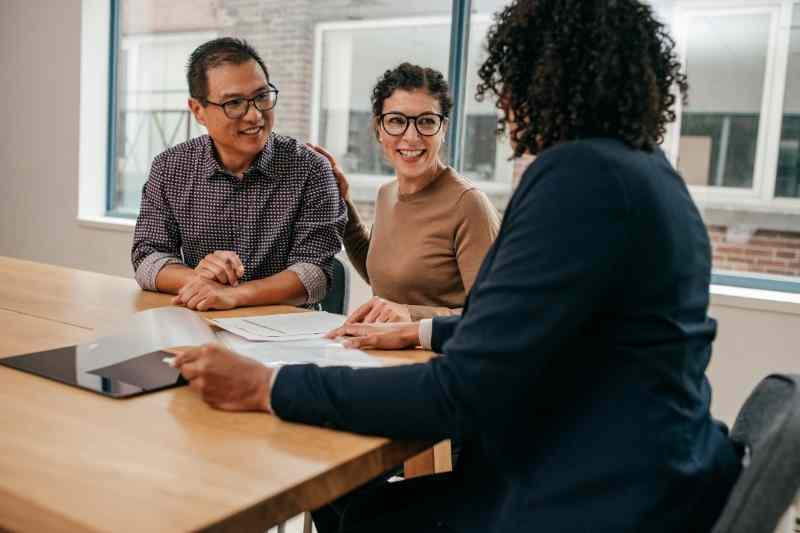 6 tips for motivating property staff
Now that we've covered why property staff retention is important, you're probably wondering how you can retain your employees.
The key to retaining employees is motivating them to do the best they can do. Although there are multiple ways to retain employees, the common theme that runs through all the tactics is motivation.
Here are six tips for motivating and retaining property staff: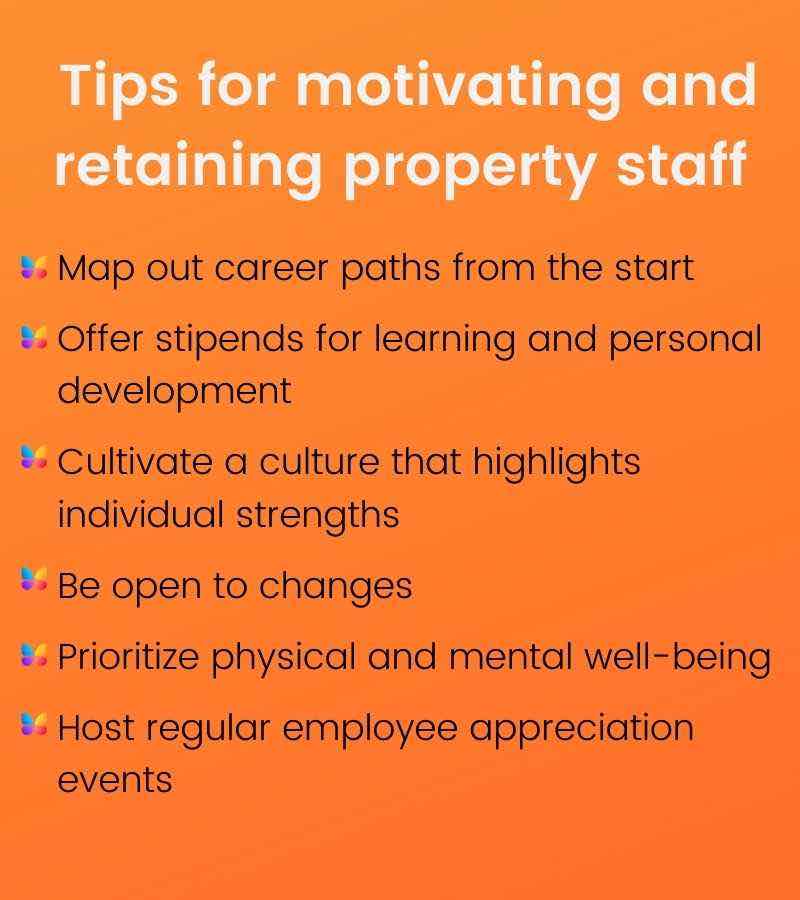 1. Map out career paths from the start
Property management is often thought of as a stagnant industry; people think that once you're in a role, there's little room for growth. However, this is very much a myth. A great way to motivate employees from the get-go is to map out their career paths from the start.
This career map should include both upward mobility within your property management firm and in other parts of the industry. Most property management skills are highly transferable across various industries, so you might want to include other paths that your company's former employees took.
Now, you're probably wondering, wouldn't informing employees about outside opportunities go against retention strategies?
Well, look at it this way. By expressing your interest in their professional growth, you're showing interest in their future. And when you equip and train them to succeed in the long-term, they'll become loyal to you and want to put their best foot forward.
2. Offer stipends for learning and personal development
Learning is a lifelong process. No matter what industry you're in, there's always something new to learn at every career stage. So, you should encourage your employees to develop new skills and widen their knowledge base.
As a part of the benefits package, offer stipends for third-party courses monthly or quarterly. To keep each other motivated and accountable, encourage your employees to share what they've learned with the whole team.
In addition to individualized learning, organize training sessions for the whole team.
Some ways to implement this are:
Hire leadership development facilitators to hold group training sessions
Invite senior members of your team to provide insights and hold discussions
Enroll your team members in an online course to take together
3. Cultivate a culture that highlights individual strengths
Each employee offers instrumental value to your property's day-to-day operations. And the longer the employee stays, the longer they have to develop their expertise and skills. All this takes time and dedication.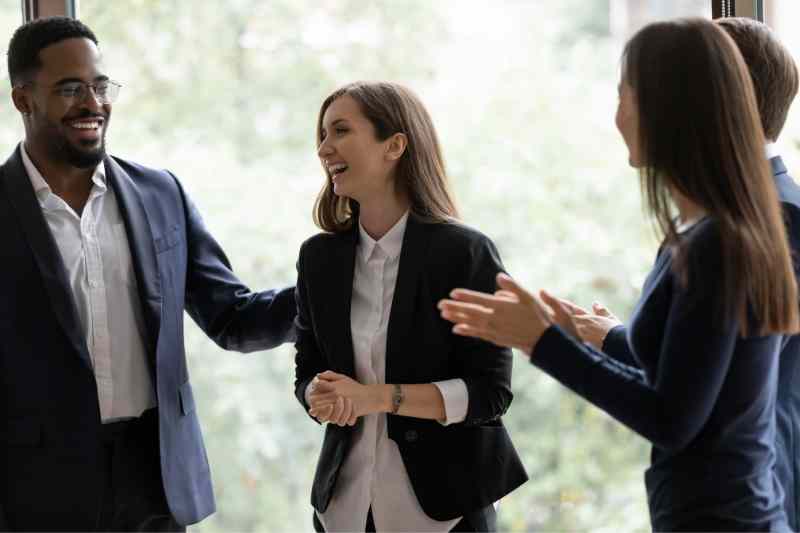 So, to retain your employees, show appreciation for the hard work they put in. You can do this by highlighting each staff member's strengths. Recognize their strengths by enlisting them to manage projects you know they'd succeed in. For example, if someone on your team is a financial guru, include them in the budget planning process.
Highlighting your team members' strengths will make them feel appreciated and pave the path for upward mobility for them. And after all, promotions are a significant motivating factor for all employees.
4. Be open to change
Currently, millennials constitute the largest portion of the labor force, with Gen Z slowly entering behind them. As such, you should be open to the technological and structural changes that they inevitably bring into the industry. For example, these generations care a great deal about diversity and inclusion in the workplace and using technology to complete tasks more efficiently.
So, you should listen to what your employees want and incorporate necessary changes.
Be sure that long-existing staff members are on board with these changes before making them. Staff who have been in the industry for a long time may be resistant to change at first. But once they realize and learn why those changes are being implemented, they'll be more willing to accept them.
5. Prioritize physical and mental well-being
Numerous aspects of property management can be both physically and mentally taxing. For example, your staff is responsible for completing maintenance repairs, as well as listening to and addressing various resident complaints. At the end of the week — or even the day — your staff will likely feel drained in all regards.
Show your staff that you care about them by prioritizing their physical and mental well-being. After all, if they're burnt out, they can't perform their jobs to the best of their abilities, which adversely affects residents.
Here are some ways you can prioritize your staff's physical and mental well-being:
Provide regular self-care stipends they can use on massages, gym memberships, and other wellness programs
Host on-site workshops on stress management
Distribute gift cards to local wellness centers
6. Host regular employee appreciation events
Employee appreciation shouldn't be just a day or week. But rather, you should show your staff appreciation all year round.
As you probably know, property management can feel like a thankless job — although it's your staff who keeps the property up and running. So, make sure to show your employees appreciation and care.
Some suggestions for employee appreciation events to host regularly:
Weekly or monthly employee spotlights that highlight their successes and contributions
Revamped compensation structure that includes bonuses
Monthly breakfast or dinner gatherings — either on-site or off-site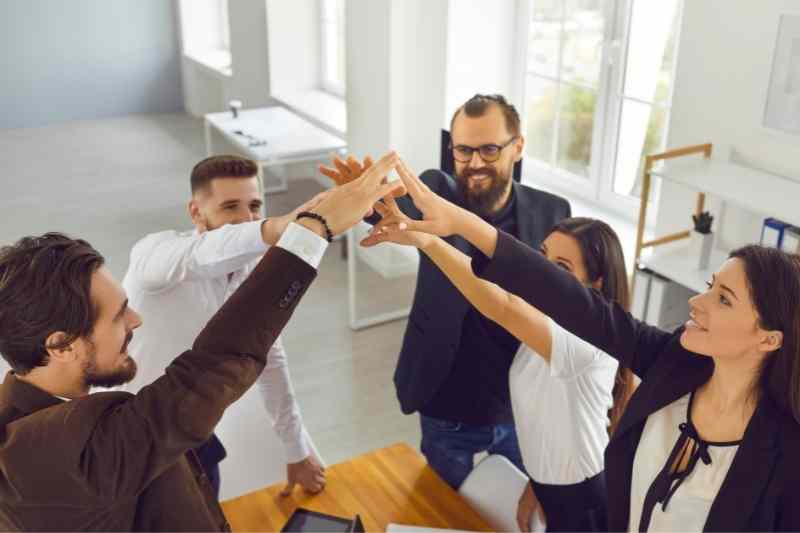 Proptech's role in staff retention
Truth be told, many property managers might be hesitant to install and incorporate proptech into their daily operations because they don't want technology to replace jobs. However, have you considered how proptech can help staff do their jobs better?
The leading reason property staff quit at higher-than-average rates is that they feel burnt out. With an endless list of tasks to do day in and day out, burnout can be inevitable.
But, there's good news:
Proptech devices alleviate some of the burdens on your staff by automating mundane, repetitive tasks. That way, your staff have more time to focus on high-touch tasks that forge impactful relationships with residents.
Try these proptech solutions to boost property staff retention:
Integrate your access control system with property management software (PMS). This integration will automatically update residents' access permissions whenever they move in or out. All your staff needs to do is add or delete resident information in the PMS. And the software will automatically handle access credentials, rent payments, and maintenance requests.
Install smart sensors and lights throughout the property. Maintaining and repairing appliances in common areas can be stressful. But with smart appliances like sensors and lights, your staff can control them remotely from a tablet or computer. These devices also can detect when someone is in the room, so the lights or HVAC won't be turned on in an empty room. What's more, these devices save you big bucks on utility bills by conserving energy.
Select cloud-based proptech devices to enable remote property management. Ensure that all the proptech devices you install are cloud-based. Cloud-based devices can be managed and controlled remotely. This way, your staff doesn't need to come on-site to troubleshoot or update information on a device. Instead, they can do so from the comforts of their office — or even home!