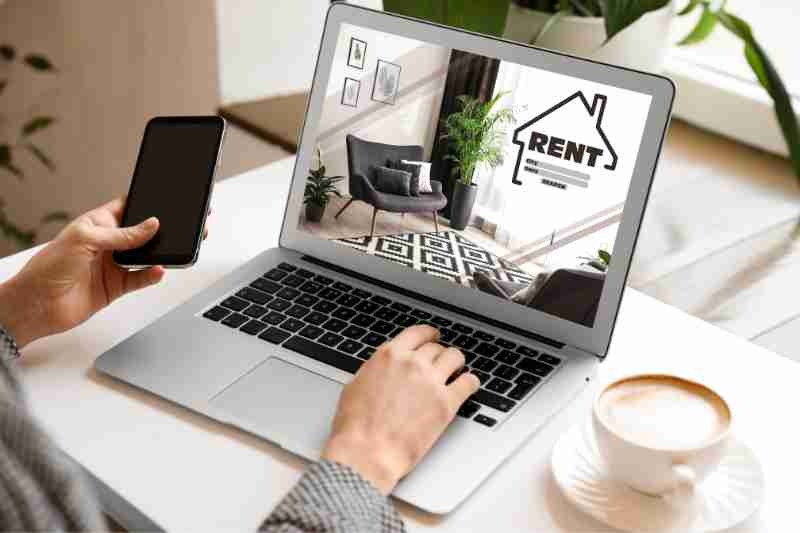 Marketing can be one of the most challenging aspects of running a rental property. If done correctly, marketing can reward you with lead generation and high visibility. But those struggling to figure out the art of marketing could be losing out on prospective tenants if they're not using Internet Listing Services (ILS).
A rental listing site makes it easier for owners and managers to increase the visibility of their rental properties. In this post, find out how to use Internet Listing Services to your advantage. Plus, we'll teach you how to improve your property listing to get more leads!
What you'll discover in this post:
What are Internet Listing Services?
Internet Listing Services (ILS) are platforms where available apartments are posted in an effort to attract prospective renters. These platforms have places to post pictures, unit pricing, and descriptions of the property.
The basic point of creating virtual apartment listings is to make sure people see what you're offering and make it easy for them to inquire about it. A digital classifieds system like an ILS simplifies the marketing process and provides a platform for apartment seekers and property managers to communicate.
What rental listing services are there for property managers?
There are quite a few listing sites for property managers, including:
Apartments.com
Zillow
Craigslist
Apartment Finder
How do Internet Listing Services help property managers attract tenants?
Internet Listing Services help property managers attract tenants by increasing visibility. Without digital listings, marketing an available unit becomes even more tedious.
Rental listing services also help property managers market their properties by:
Boosting search rankings. Higher search rankings lead to more qualified website visitors. As such, using listing services for your property marketing boosts your ranking in search engines like Google and pulls in better leads. 
Making the application process easier. Most rental listing websites offer online application and pre-approval options. This is not only attractive for prospects, but it also simplifies the process for property owners and managers.
Increasing advertising reach. Some apartment listing sites make it easy to engage in targeted advertising — such as location and income-based targeting. This increases your chances of reaching the audience you're hoping to engage with.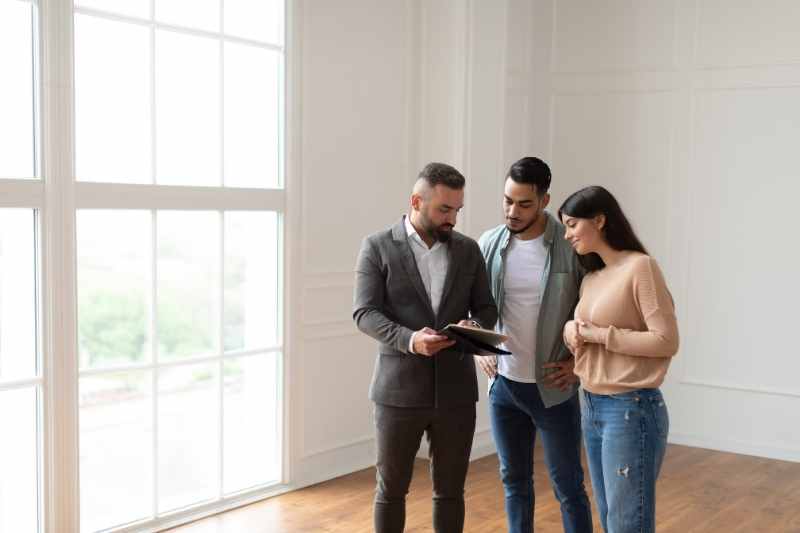 4 ways to make an internet listing more compelling
Whether you decide to use an Internet Listing Service or not, knowing the elements of a winning listing is a must.
Four things that will boost your apartment listing:
1. Most popular amenities
2. High-quality photos
3. Transparent pricing
4. Self-guided tours
1. Most popular amenities
One of the first things prospects want to know is what amenities come with the property. In fact, studies show that some renters will even pay more for certain amenities.
With that information in mind, an amenities list should be very close to the top of the page. Furthermore, thoroughly describe these amenities and what prospective renters can expect from them.
Don't forget — you can easily list anything from pet friendliness to any in-unit appliances on your amenity list.
2. High-quality photos
Having plenty of good apartment photos can easily decrease your property listing's bounce rate. If someone is conducting an online apartment search, a listing without quality photos will only make them leave sooner.
The suggested rule for property photos is at least one to two photos of each room. However, you can include more photos if the room is larger. You should also include three to five photos of exteriors, such as patios, amenity spaces, and common areas.
3. Transparent pricing
A rental listing is the first representation of who you are as a property manager or owner. As such, price transparency is one of the best things you can do to increase your credibility.
Some ways that you can practice rent transparency on rental platforms include:
Be upfront about what is and is not included in the rent.
List the full price of rent instead of a rent "range."
Quickly respond to questions and messages from prospects.
Clearly explain the terms of the lease.
4. Self-guided tours
Offering self-guided tours can boost apartment leads by offering flexibility, autonomy, and privacy. All these aspects are essential for attracting prospects and will lead to a more fulfilling tour — which in turn increases the likelihood of a signed lease.
With the right self-guided tour technology, you can streamline self-guided tours without sacrificing security and safety. Make sure your listings on Internet Listing Service platforms include details about how prospects can book a self-guided tour.
Discover how easy self-guided tours can be with ButterflyMX:
Diversifying your marketing efforts
By diversifying your property marketing strategy, you'll only reach more viewers. Furthermore, you'll also stay competitive with other property listings. If you think marketing isn't your strong suit, we're here to tell you that marketing is for everyone.
And one of the best ways to diversify your advertising is to post on online property marketplaces such as Facebook and other social media sites. You can simply repeat the advice above when creating social media marketplace listings of your property.
Takeaways
Internet Listing Services are essential online platforms that help property managers and owners market vacant apartments.
Posting on online rental platforms can help attract tenants by boosting search rankings, making the application process easier, and increasing advertising reach.
Four ways to make an apartment listing more compelling are to include popular amenities, post more high-quality photos, be transparent about rent, and offer self-guided tours.
By diversifying your online property marketing, you can increase visibility and remain competitive with others in the housing market.