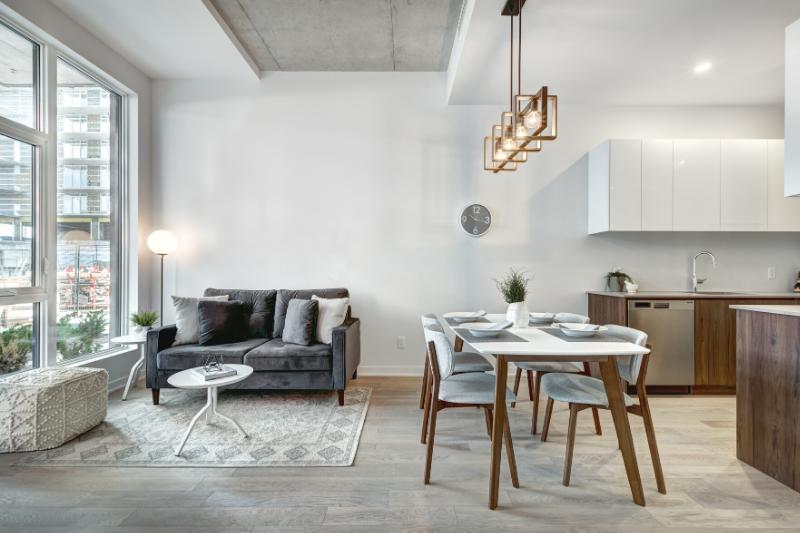 In this age of tech and convenience, self-guided apartment tours have started really taking off.
With the demand for more accommodations, the real estate industry needs to implement self-guided touring because it offers cost and time savings benefits. And now, with its popularity soaring among property owners, managers, and prospective residents, it's clear that self-guided touring is here to stay.
Let's take a closer look at self-guided touring and how it benefits your apartment building's marketing strategy.
In this guide, we walk you through:
What are self-guided apartment tours?
Self-guided tours allow a prospective resident to view an apartment on their own, at a time that works best for them, without being accompanied by a leasing agent. There are various self-guided touring technologies and platforms available. Most solutions require a prospective tenant to make a reservation and request property access through a website.
Touring a building is a crucial part of a resident's search for a new home. In recent years, virtual apartment tours — namely 3D and video — have enhanced rental listings on sites like Zillow and Trulia. However, today's tenants prefer to see their future home in person — especially since they're spending more time at home than ever before.
How do self-guided tours work?
First, prospective tenants visit a property's website and view the available apartments. Once they have found one (or many) apartment(s), they would like to see, they request a tour.
The prospective renter submits any required documentation or identification directly on the website (e.g. contact information, driver's license, credit card, etc.). This information is verified in real-time and either accepted or denied. If it's denied, the prospect must resubmit or add additional information. If it's accepted, they receive a virtual key to access the property and the apartment unit. They also receive additional details about amenity locations and other points of interest. 
Simultaneously, the leasing agent receives an email notification that a prospective renter has booked a self-guided tour. They can then follow up accordingly.
Watch how ButterflyMX self-guided tours work: 
Once at the property, the prospect can access the building, amenity spaces, and available units in a few different ways:
Property access is granted by either scanning a virtual key at the

video intercom

or entering a single-use PIN.
Amenity spaces can be viewed by entering a single-use PIN on an available keypad.
Apartment units can be toured by either using their smartphone to unlock a

smart lock

or by retrieving a physical key from a key locker.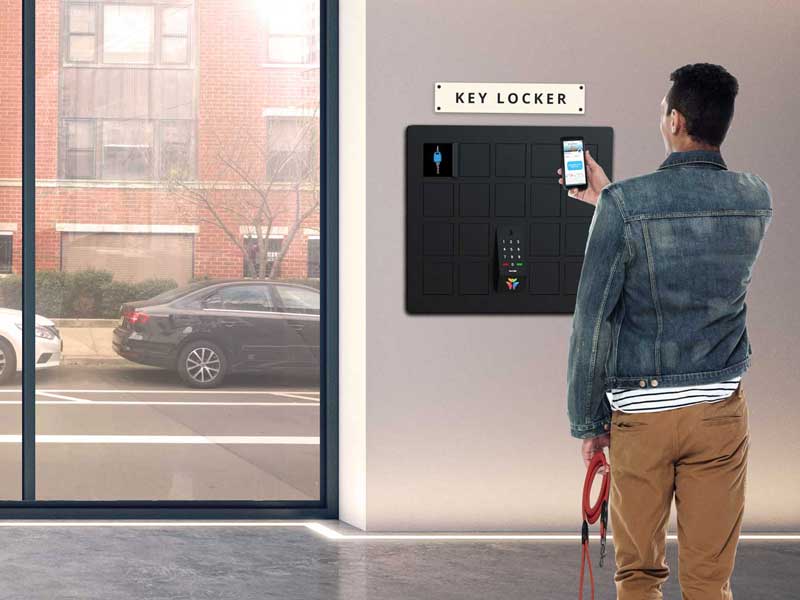 Why you should offer self-guided tours of your apartments
Traditionally, renters have had to navigate a cumbersome process to tour an apartment in person.
Anyone who wanted to tour an apartment had to:
Contact a leasing agent.
Schedule a time to view the apartment.
Meet in the lobby or outside the building.
Follow the agent around to view the available units, the amenity spaces, parking, etc.
Wait for the leasing agent to follow up.
In this old system, renters and leasing agents had to find time in their busy schedules that worked for both of them. On top of that, leasing agents could only show a finite number of apartments in a given day. This left them with less time to focus on building a relationship with potential renters and signing leases.
Self-guided apartment tours offer far greater flexibility for both prospects and property managers.
The benefits of self-guided apartment tours include:
Self-guided tours offer many benefits, including time and costs savings, along with added safety for prospective applicants.
Below are just a few of the benefits of self-guided apartment tours:
Save time for prospective residents & building staff
Your prospective residents are busy. They work all day and then they have social lives and hobbies at night. So in order to see an apartment in the middle of the day, they might have to take time off work or reschedule other obligations.
Your building staff is busy, too. From addressing maintenance requests to preparing leases and everything in between, property managers have little time left to show vacant units.
Self-guided tours are a win-win.
They allow prospective tenants to see an apartment at a time that works best for them while allowing property staff to focus on only those renters who are ready to sign a lease.
If a prospective renter can see the apartment at whatever time they please, they're more likely to schedule a tour. After all, they can drop by after work instead of pushing the tour off until the weekend. And leasing agents can focus on following up with only the prospects who are ready to sign, not the administrative work of trying to schedule a time to show the apartment.
Decrease wait time for prospects & building staff
People's schedules are often overwhelmed with places they have to be and tasks they have to finish. Trying to schedule a viewing time can be difficult when matching time slots between prospects' and managers' agendas.
Self-guided touring allows prospective residents to see a unit without having to wait for an appointment with a leasing agent, keeping both parties satisfied. Be sure you also implement technologies that provide seamless access and contactless entry.
Increase leasing agent efficiency & offer more tours per day
Because leasing agents don't need to be physically present, you can extend tours to after business hours. Leasing agents can show available units at night, on weekends, etc. These added hours increase the number of tours you can provide, thus helping you lease units faster.
Provide a comfortable, stress-free experience for prospects
Prospective tenants enjoy touring apartments in a pressure-free environment. Most renters don't like the feeling of a leasing agent watching over them as they explore the property and picture themselves living there.
With self-guided tours, prospective residents have the freedom to explore the space at their own pace. Additionally, they won't have to feel pressured to make a decision on the spot. They'll also appreciate knowing that they can stop by again at any time for a second tour before signing the lease.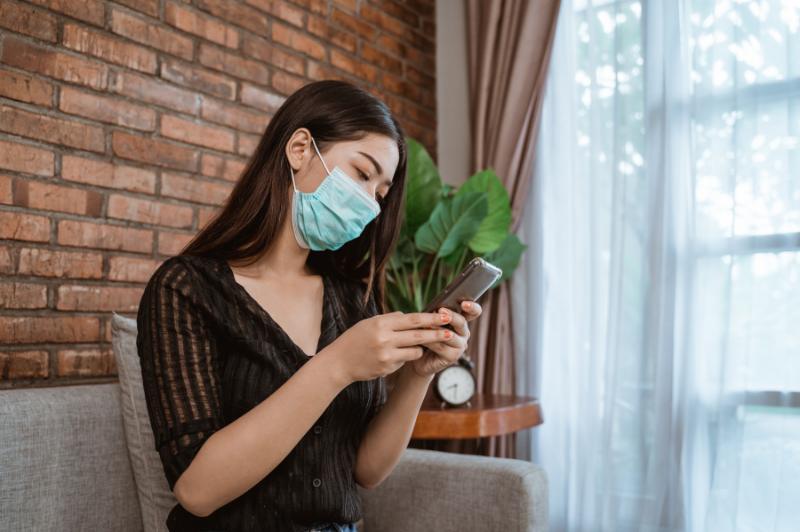 Self-guided apartment tours with ButterflyMX
With ButterflyMX's self-guided apartment tours, prospective residents can schedule a tour of your building online.
Prospects use a link either on your website or on a listing site to book a tour. The entire process — from selecting a time-slot to submitting their ID or credit card — is completely automated. Email notifications to the prospect are also automated. This allows the leasing agent to focus on building a relationship with the prospective tenant.
Once the prospect's identity is verified and the tour is scheduled, the prospect receives a virtual key to access the building through the ButterflyMX intercom. They use the same virtual key to access the key locker in the lobby and retrieve the unit key. The virtual key also enables access to amenity spaces and/or garages through our keypad.
The leasing agent can see that the virtual key has been used to tour the building and then follow up with the prospect accordingly.
Be sure to check out more ways to use and manage ButterflyMX at your property.