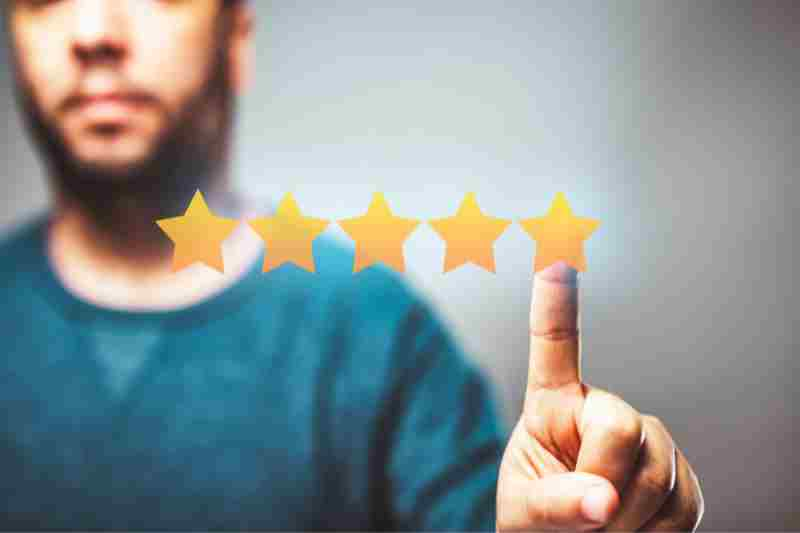 You've been on the internet long enough to realize not everything is a glowing representation of reality — including some multifamily businesses. If you're struggling to maintain a stellar online presence without apartment reputation management, you're not alone.
Apartment reputation management is the process of tailoring your online presence to be appealing to would-be renters. If you keep reading below, you'll discover how property managers use marketing to address reviews and improve their online reputation.
This post covers:
What is apartment reputation management & why does it matter?
Apartment reputation management is a method of improving how people on the internet perceive your multifamily property.
Managing your apartment's reputation involves:
Addressing and responding to both positive and negative reviews
Posting on social media and engaging with followers
Managing your Google My Business profile
Requesting positive reviews from residents
Investing in reputation management software
Your apartment's online reputation matters because it affects how many leads you get, the success of your marketing efforts, and even the amount of rent you can charge. Without reputation management, you could be looking at a costly outcome.
Do Google reviews matter for apartments?
Yes, Google reviews matter for apartments. In fact, almost 99% of renters will look at reviews before ever setting an appointment to tour an apartment.
So, it's important to address and respond to your apartment building's Google reviews, whether they're negative or positive. Responding to Google reviews shows prospects that you care about each resident's experience.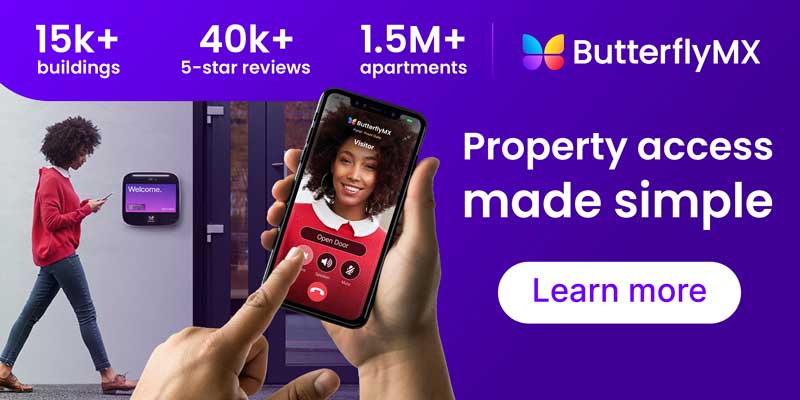 5 apartment review management strategies
Now that you know the importance of a positive apartment reputation, let's look at what you can do to manage it. While most online reputation management methods are completely free, some might cost a small fee. However, it's hard to put a price cap on maintaining a positive online presence.
5 impactful apartment review management strategies include:
1. Track reviews online
If you want to stay ahead of feedback, it's critical that you know where to find it. By doing a Google search of your business's name, you can easily find good and bad apartment reviews.
Furthermore, search for your building or property management company on review apps such as Yelp. And don't forget to browse Facebook and Twitter to see if your company has been mentioned. Knowledge is the first step in turning your reputation around.
Once you've found what people are saying about you online, take some time to understand where they're coming from. If you know why they're upset, then you know what you have to do to make up for it.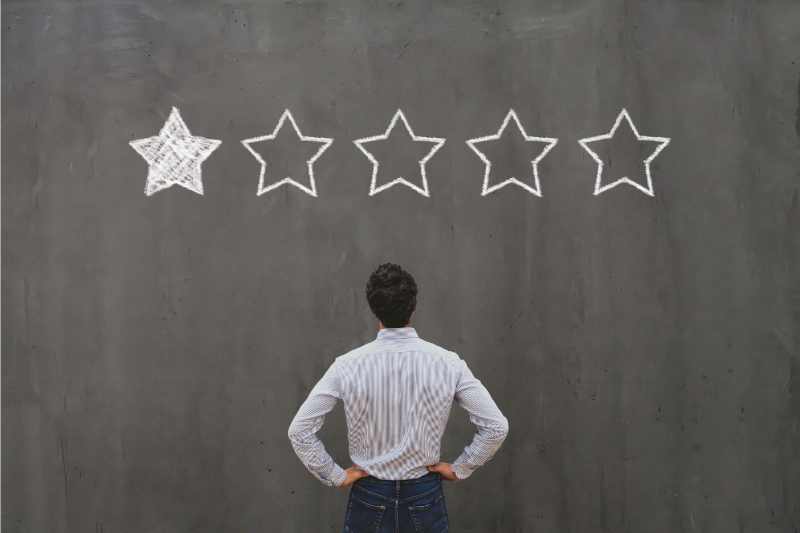 2. Respond to positive & negative feedback
Bad reviews are part of the deal when you're a public entity. But the best way to handle bad publicity is to respond in a way that shows your professionalism.
How to respond to bad apartment reviews:
Be polite: Even if you disagree with the reviewer, it's important always to remain polite and professional. Beginning with, "I'm sorry you had this experience," can be a great way to amend things.
Accept the responsibility: If you were in the wrong with a specific incident, accepting responsibility will often help repair your reputation quickly. Offering to make something right could make your company look professional and trustworthy again.
State the truth: In the case of fabricated or exaggerated claims, it's important to remain calm and truthful. When you come across a review that isn't wholly honest, kindly correct the facts and offer to speak with the reviewer further.
Maintaining a respected reputation means responding to positive apartment reviews is just as important as responding to negative ones. And the same rules apply to responding to good reviews — be professional, kind, and honest.
3. Be intentional about branding
Branding is the process of creating a narrative about who you are as a property manager, owner, or company. Good branding also encourages customer loyalty and could bring in more leads or improve your lead-to-lease conversion rate.
Some of the best marketing strategies for improving your reputation include:
Creating apartment social media posts on platforms such as Facebook, Instagram, or TikTok.
Using email platforms such as Mail Chimp or Constant Contact to send updates and marketing materials to subscribers.
Writing top-of-funnel content such as blog posts and guest posts to reach a larger audience and generate interest.
4. Ask for feedback from satisfied residents
Asking satisfied residents to leave reviews is one of the best ways to make sure reviews are balanced. Politely requesting a quote from a happy resident isn't difficult. And if you're truly invested in fostering a listener-focused relationship, send out a survey to current or past tenants.
5. Invest in reputation management software
Reputation management software helps you observe your presence on the internet without having to search every site manually. Most reputation management platforms will gather data and create reports on how your apartment is trending.
Furthermore, reputation management software makes it easy to track analytics from content posted on your website or social media pages.
Learn more about social media marketing: 
Best reputation management software
Using reputation management software may be the best way to easily oversee your apartment's reputation online and automate the various tasks required to address your reputation. 
The best reputation management software solutions are:
ReviewTrackers: With ReviewTrackers, you can collect reviews, use their review monitoring tool, and track competitors.
TrueReview: TrueReview gives you the ability to not only collect reviews but also issue surveys for more direct feedback.
Meltwater: With a social listening tool like Meltwater, you get real-time updates about reviews. You can also use it to measure social media analytics and make better marketing decisions.
How much does reputation management software cost?
Depending on how many features you want, reputation management software could cost between $30 – $100 a month. Most platforms will offer a free trial or limited features until you've made up your mind.
Takeaways
Apartment reputation management is a critical part of maintaining a respected presence online.
Online reputation management is the process of improving how prospective customers view your business via reviews and content.
There are several ways to manage your online reputation, including searching your business, responding to reviews, being intentional about branding, asking for positive feedback, and using reputation management software.