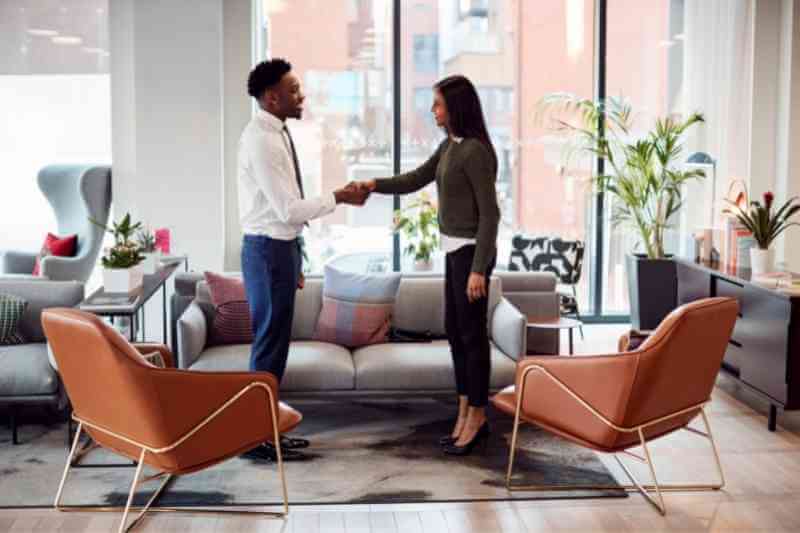 As a property owner or manager, you invest in marketing and advertising to find potential residents. But once they've applied, how do you know who will be the right fit for your community?
It's standard practice in the real estate industry to check credit scores and criminal records of potential residents. But conducting a rental verification entirely yourself takes time away from other important work. So how do you verify that an applicant will make a great tenant without doing all the research?
There are now online services that will do all the work of resident screening for you. From background checks to income verification, a tenant screening service can help you choose the best tenants. So before you approve your next residents, check out this list of the top resident screening services to consider.
This post covers:
What are tenant screening services?
A tenant screening service is an online platform where property managers and owners can manage and review resident applications. These services are essential for owners and managers in the multifamily industry because they help you recognize high-risk residents and rent to reliable and trustworthy tenants.
Each screening service is slightly different. However, all services store data on prospective tenants in one place, so it's easy for you to review.
Everyone knows that to increase your NOI, you need to invest in your community and the resident experience. Finding the best tenant screening service will also help you lease to the people who enhance your community.
Screening services can include features such as:
Rent payment history
Criminal background check
Credit history reporting
Social security number verification
Eviction records
Employment history
Keep in mind that each state has different regulations for resident screening. Additionally, if you have properties in multiple states, select a tenant screening service that adjusts to local standards.
How much does a tenant screening service cost?
A basic apartment applicant screening costs $15 to $20 and includes credit, address, employment, and identity verification. But there will typically be an upcharge for criminal background checks.
So, expect to pay closer to $40 per applicant for in-depth information, such as national criminal records and rent payment history.
Nearly all applicant screening services offer deals, so make sure to ask before you sign up. You can save money by prepaying for a bulk number of screenings. Also, if you screen many applicants per month, ask about monthly flat-rate pricing.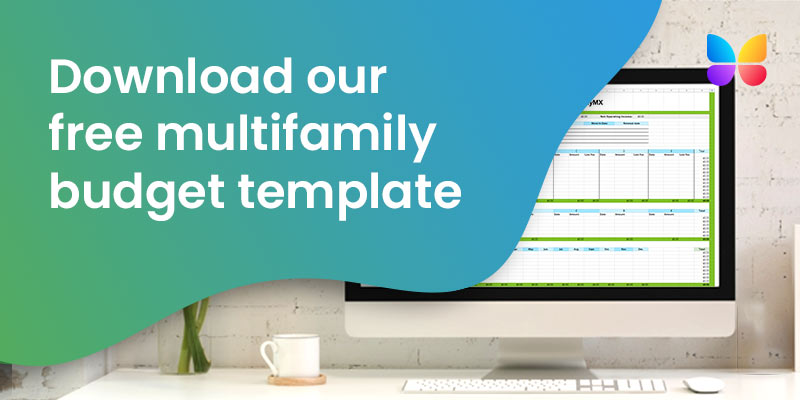 Why you need a tenant screening service
Managing the day-to-day operations of your property is a lot of work. Laws around housing are constantly changing, which can be challenging to keep up with. While tenant screening services can offer a lot of time and money-saving benefits, it's also important that the one you choose follows fair housing and discrimination laws.
So, what are some benefits of using a tenant screening service? And what are examples of discriminatory practices? Below we share both.
Some benefits of using a tenant screening service:
Save time: If you manually screen applicants, background check results can take two to four days. However, many services review an applicant in just a matter of minutes. This helps speed up your lease administration process and fill vacancies faster.
Choose who pays: With many platforms, you decide who pays the fee. Applicants can fill out their own information and pay for their screening costs.
Bulk discounts: If you screen applicants yourself, you pay for each check individually. But many services offer bulk discounts that save you money.
Reliable results: There are often errors in credit score databases. But top screening companies should all be Fair Credit Reporting Act (FCRA) compliant. So, employees receive up-to-date training and report accurate credit information.
Shared responsibility: A screening service reduces the risk of errors in the screening process. And if applicants disagree with their results, the screening service will also help resolve the problem.
Many housing regulations vary state to state. But nationwide, under the Fair Housing Act, there are several protected classes. For example, it's illegal to screen residents based on race, color, religion, national origin, ethnic background, gender, familial status, or disability.
Examples of discriminatory applicant screening practices
Discouraging applicants from living together because they're an unmarried couple.
Rejecting the application of an individual with a service dog because of a no-pet policy.
Publishing a rental advertisement that asks for female applicants only.
Refusing to rent an upstairs unit to an applicant in a wheelchair.
Use a screening service and educate yourself on FHA guidelines to make sure applicants are reviewed fairly.
While it may be legal to screen applicants for criminal history, legislation is changing because of the racial disparities in the American criminal justice system. Your tenant screening service should keep track of the changing laws, so you don't have to.
Discover the 3 most important topics your property management training should cover:
The 5 best tenant screening services
As you know, lease renewals are the cheapest and easiest way to keep your units occupied. But choosing new residents for your vacant units is important too. Researching the best tenant screening services can be confusing, so we've gathered all the information you will need in one place to simplify the process.
Here are the top five tenant screening services:
1. RentPrep
Since 2007, RentPrep has hired, trained, and employed FCRA-certified screeners at their office near Buffalo, NY. Founded as a subsidiary of Fidelis Screening, RentPrep makes quality screening accessible.
In general, the lowest-price screening option available may include Social Security verification, address history, evictions, bankruptcies, judgments, and liens.
Price range:
Single screen: $21-38.00
Bulk screens: $9.95-14.95
Pros:
RentPrep goes beyond being FCRA-compliant. In particular, each screener is certified for expert levels of accuracy.
Bulk discounts may offer up to 50% off the price per screening.
Reports are generated in 10-60 minutes on average during business hours, depending on the level of detail ordered.
Choose to pay yourself or have the tenant pay directly for the screening.
Cons:
Reports may not be instant because an FCRA-certified screener manually creates each check.
Applicant credit checks report Pass or Fail. RentPrep does not provide the exact credit score of the applicant for most screening options.
There are additional fees to add nationwide criminal checks and credit checks to the basic screening option.
Read the full RentPrep review »
2. TransUnion MySmartMove
TransUnion SmartMove launched in 2008 to make screenings easy for property managers and realtors. From one account, you can manage multiple properties, and reporting comes directly from TransUnion itself. MySmartMove is also free to set up, and there are no monthly or hidden fees. So, it may be an affordable option for smaller properties.
Make residents happy and reduce complaints by thoroughly screening applicants to keep your community safe. The SmartCheck Basic screening is an affordable option. It includes a credit-based resident score and a national criminal background check for renters.
Price range:
Basic: $25
Plus: $38
Premium: $40
Pros:
The transparent pricing model may set TransUnion SmartMove apart from the competition.
From registration to results, you can complete a single screening in a matter of minutes.
Through the platform, you can manage multiple properties and even assign screenings to different team members.
All TransUnion rental screenings include the option to charge the applicant directly.
Cons:
Federal, state, and local laws may limit or restrict SmartMove's ability to return some records.
Bulk discounts may not be available in this case. Online resources describe a pay-as-you-go model.
Criminal results are not available for Delaware, Hawaii, Kentucky, Massachusetts, South Dakota, and Wyoming.
Read the full SmartMove review »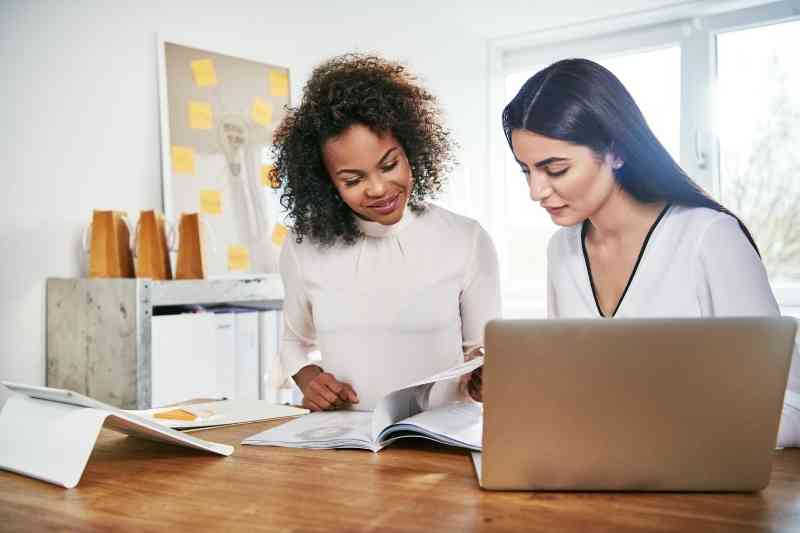 3. E-Renter
In 2003, two property owners founded E-Renter to create their ideal resident screening platform. Now a recognized Consumer Reporting Agency, E-Renter has access to the same quality information as household names like Experian and TransUnion.
E-Renter may also offer one of the best deals on the market. Their most basic screening may be more comprehensive than others. It includes criminal and sex offender background checks, bankruptcies, liens, and judgments.
Price range:
Basic: $21.95
Premium: $31.95
Ultimate: $36.95
Pros:
E-Renter may be the best bang for your buck. Their basic plan is extremely comprehensive. Even E-Renter's more advanced screening packages may be cheaper than most competitors.
Just like RentPrep, E-Renter goes beyond FCRA-compliance. Employees complete FCRA-certification.
Online information is available about state-specific regulations, so you know exactly what to expect before ordering.
Cons:
Based on the information available online, there may not be an option to charge applicants directly.
Complete credit reports are only available by upgrading to a commercial account. To qualify, E-Renter requires a business license (or articles of incorporation), a separate and secure office, and a publicly-listed business telephone.
Read the full E-Renter review »
4. Experian Connect
First and foremost, Experian is a credit reporting agency. They gather and aggregate data on over 220 million Americans. But Experian offers a variety of screening services for employers as well as landlords.
Experian Connect is a streamlined, affordable screening service. Applicants get an invitation to verify their identity and pay the report fee. Results are delivered without delay but only focus on credit history.
Price range:
Pros:
Experian may be the lowest-cost option on this list because they charge the applicant for the fee and it's under $20 every time.
Credit reporting comes directly from Experian and its extensive database. Reports are quick and detailed. You can also access them for up to 30 days after ordering.
Cons:
Eviction history and criminal record searches are not included with Experian tenant screening. If these are essential for your screening process, you may want to select another service.
Reports are automatically generated. Unlike with some services, an FCRA-certified screener does not manually review them.
Read the full Experian Connect review »
5. ScreeningWorks by Yardi
Yardi is well-known in the real estate industry for its property management software. But did you know that they also offer tenant screening services? These can be combined with property management services or used independently.
Tenant screening can be automated if you already use Yardi for property management. Yardi ScreeningWorks is also available in Canada.
Price range:
Yardi resident screening uses state-dependent pricing that ranges from $20-40 per screening.
Pros:
Using your existing Yardi account, automated screening services make it easy to evaluate applicants.
A standard screening with Yardi includes a credit evaluation, state eviction search, identity confirmation, and employment verification. Many services charge extra for credit reporting.
On average, screenings take 90 seconds to return results. Yardi may have one of the faster screening times on the market.
Cons:
Criminal background checks are available for an additional fee. Because all Yardi screenings are automated, some state criminal records aren't available.
A basic screening package includes eviction data for only one state.
Because Yardi designed ScreeningWorks to integrate with their property management software, it doesn't appear possible to charge applicants directly for their screening fees.
Read the full ScreeningWorks review »
How to choose a tenant screening service
As with all decisions you make at your property, you should start by considering your building's budget. If your property has a high volume of screenings per month, check out services with bulk discounts like RentPrep and ScreeningWorks. If you're just looking for a simple credit evaluation, cheaper services like Experian may be ideal for you.
E-Renter, RentPrep, and MySmartMove all offer comprehensive services to screen your applicants. They are, however, more expensive than the less detailed screenings by Experian and Yardi.
Remember to determine your priorities before committing to a screening service. There is an option available at every price point.
| Service | Offers Bulk Discounts | FCRA-Certified | Choose Who Pays |
| --- | --- | --- | --- |
| RentPrep | Yes | Yes | Sometimes |
| TransUnion MySmartMove | No | Compliant only | Yes |
| E-Renter | Sometimes | Yes | Sometimes |
| Experian Connect | No | Yes | Yes |
| ScreeningWorks by Yardi | Yes | Compliant only | No |
Disclaimer: This is not legal advice. We are not a law firm. This is our interpretation of tenant screening laws. Please contact a registered attorney if you need assistance interpreting any laws.