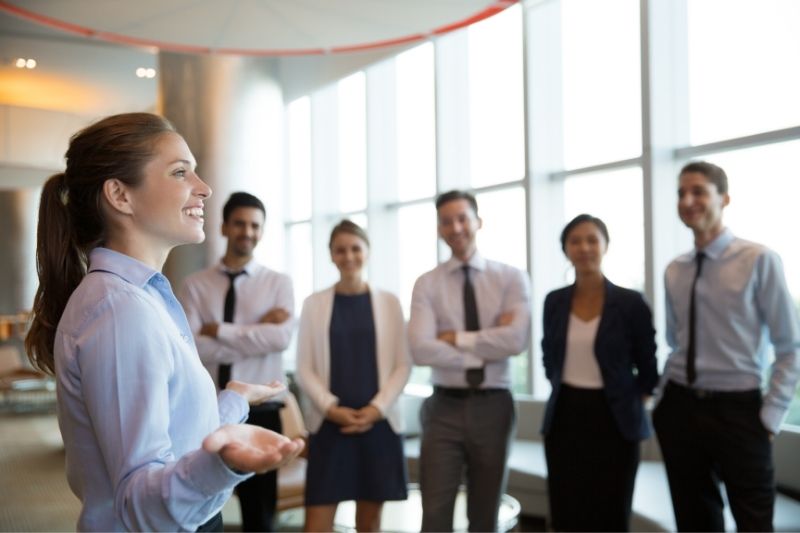 You know how complicated it can be to juggle tenants, security, leasing, and more as a property manager. Whether you're new to the industry or a seasoned professional, it's always a good idea to refresh your knowledge of the definition of property management to improve your skills.
In this post, we explain the most valuable property management tips you need to know so your property can operate better than ever.
This post will cover:
What is effective property management?
Effective property management is the process of overseeing operations at a building to ensure the property runs smoothly. In general, the goal of property management is to maximize the building's net operating income. However, to accomplish this, a good manager needs to balance a variety of priorities from addressing tenant complaints to scheduling building maintenance.
An effective property management strategy includes:
Communication with tenants, staff, and suppliers
Organized and efficient time management
Positive community environment
Tenant acquisition and rental verification
Long-term goals for property improvement
Resident engagement and retention strategies
Quarterly property inspections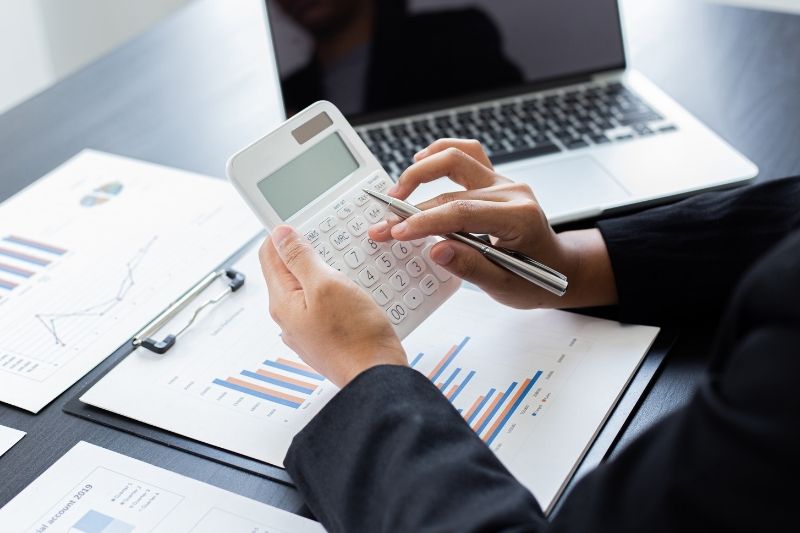 How can I get better property management?
If you're struggling with property management, you have a variety of options. The most affordable strategy is to invest in management training for your existing staff to improve their management skills. For example, your staff can join a property management organization and access continuing education.
However, if your property needs more assistance, consider hiring additional property management staff to help provide services at your building. The additional staffing will pay for itself by improving the resident experience and reducing tenant turnover. And having adequate staff coverage will not only improve operations, but it'll also help reduce employee turnover at your property.
Pro tip: When hiring new property management staff, carefully review their resumes and look for applicable hard and soft skills. For example, knowing how to balance a budget is as important as having strong communication skills.

Biggest property management trends today
Regardless of your property type, every building needs a refined strategy for budgeting and tenant services to maximize NOI, optimize cap rates, and retain tenants.
However, leading property management trends vary between sectors within the real estate industry. So, consult the list below for a better understanding of the different property management needs across building types.
Top trends to anticipate in property management across different industries:
Multifamily: Over the past decades, the multifamily housing market has seen a lot of change from renter demographics to new technology. As millennials become the majority in the rental market, demand for multifamily housing is greater than that of single-family houses. Because millennials value the flexibility of renting over buying, multifamily property managers and leasing agents need to anticipate an increase in long-term tenant occupancy.
Commercial: The future of work has changed to reflect new dynamics of remote and hybrid employees. When managing commercial properties, the most important trend to prepare for is how your building can adapt to new workflows.
Industrial: Technology is an essential part of property management across all industries. Storage, shipping, and more industrial sites are continuing to incorporate technology. The most important trend to anticipate here is access control powered by mobile devices for more secure and convenient facilities.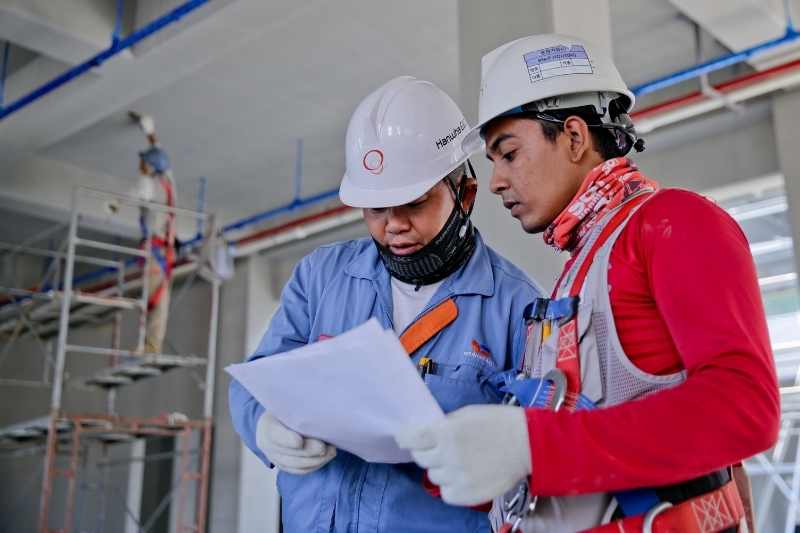 Top 5 property management tips every building needs
When looking for property management tips and tricks, it's important to balance your building's day-to-day operations with making new and exciting improvements. Review the list below for rental property management and leasing tips that will benefit every property regardless of size or industry.
The most important effective management advice for property managers are:
1. Budget like a pro
Budget season is one of the most pivotal times of year for the real estate industry. Make sure to prepare a property management budget for the upcoming year in advance. Your annual operating budgets should track income and expenses for everything from general maintenance to large-scale upgrades. To start, your budget should include projected income and expenses.
For example, your income sources may include:
Rent
Amenity fees
Facility and laundry fees
You should also budget for expenses such as:
Issuing access control credentials, changing locks, and copying keys & fobs
Maintenance and repairs
Property taxes
Insurance
Utilities
Capital expenditures 
Once you've taken note of all your property's income and expenses, it's time to start organizing an annual property management budget. Understanding the current expenses and income at your property allows you to start budgeting for new investments and income strategies. That way, you can maximize NOI.
2. Communicate with tenants
Keeping a tenant happy enough to renew their lease year after year requires communication by quickly responding to maintenance requests, checking in with your tenants before their lease expires, and creating a sense of community at your property. Improve the tenant experience using a combination of technology and communication strategies.
Watch how ButterflyMX enhances the resident experience:
Ways to improve tenant communication include:
Welcome new tenants: New tenants also often have a lot of questions because they don't know their way around the property or neighborhood. This can create a lot of extra work for your staff as renters come and go. Start off on the right foot with new tenants by welcoming them with resources, such as a packet of building information and a neighborhood guide.
Organize move-ins and move-outs: Especially if your property is a mix of long and short-term rentals, keep Intent to Vacate and lease renewal documents organized with property management software. The software will help your staff anticipate chaotic moving days at the property and search for new tenants ahead of time.
Automate processes with proptech: In the past, the real estate industry has been slow to adopt new technologies. However, modern technology offers impressive improvements to the efficiency of your property when used correctly. Properties can now index data on rentals, sales, and more.
Offer amenities that tenants want: To better appeal to your tenants, improve your amenities according to their needs and desires. Tenants are willing to pay more for amenities like reserved parking and smart technology, according to the National Apartment Association. So, these improvements can also increase profits at your building.
Respond to tenant feedback: One of the most important property management organization tips is to collect feedback from your tenants. Keep this information sorted in a spreadsheet or with electronic forms. It's essential that your property consider the input of your tenants to continually improve the building.
Be proactive with rent increase notices. The last thing your tenants want is a sudden and unexplained increase in their rent. So, prevent any surprising charges by sending out detailed rent increase notices well in advance of any changes. 
3. Prepare for environmental changes
Preventing property damage is essential and seasonal changes present additional challenges. Consider the climate at your building before budgeting time to winterize your property. Preparing early means cheaper repairs before snow and ice gets in the way and saves money on operating costs. If summer brings a monsoon season or fires, plan accordingly at your property with water remediation and smoke filtration.
You can prepare for environmental impacts on your property in the following ways:
Winter: If snow is an issue in your area, stock up on salt and arrange snow clearing services in advance. You'll also want to ensure furnaces, boilers, and insulation are in good shape. Your building can also provide winter reminders for tenants to prepare for the colder weather.
Spring: Water damage is expensive, so prepare for rain by checking roofs and walls for leaks. As snow melts, you'll also need to make sure your gutters aren't leaking or loose so they drain correctly. Lawn maintenance is a good investment as well as winter thaws to reveal frozen and neglected grass underneath.
Summer: The summer sun can be intense in many places. However, outside of the risk of sunburns, it's the best season to get work done at your property. Schedule maintenance on warm, dry days, when it will be a lot less expensive to conduct extensive inspections and repairs.
Fall: Seasonal changes depend on your location. However, cooler weather means falling leaves and even frozen pipes in some places. Take care of your property this time of year by investing in gutter cleaning, pipe wrapping, and sprinkler shut off to name a few examples.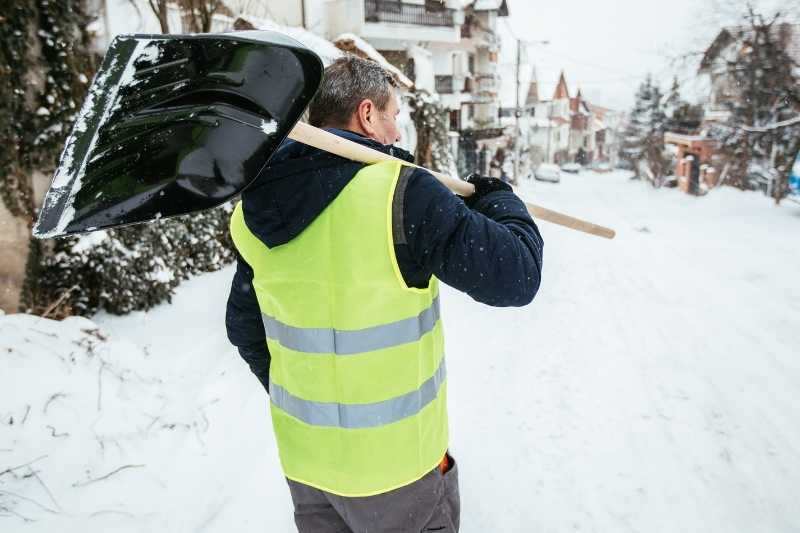 4. Update your CRM
A property management CRM is specially designed software used by property owners and managers to foster positive relationships with tenants. CRMs work by providing you with a database to store both current and prospective tenant information. You can view, update, and analyze tenant data using this software. Consider upgrading your CRM to improve your property management.
Your CRM can also include helpful features such as:
Notifications and reminders
Emailing tools
Web page builders
Prospect contact information
Tenant notes and descriptions
Metrics tracking online engagement
5. Invest in proptech
For years, real estate has relied on labor-intensive systems, like manual visitor and package management. However, some property managers are still concerned that technology isn't worth the time and money.
But the truth is that proptech will overall improve the efficiency of your building operations and budget. For example, technical solutions like automated heating systems and smart lights reduce utility costs. Additionally, tenants are increasingly interested in forward-thinking smart buildings so you will be able to market and fill units even faster.
Proptech is the future of property management. So, using technology to eliminate inefficiencies and take busy work out of your agenda is the best way to improve your property and develop a growth mindset.
Smart building technology can revolutionize all aspects of your property including:
Heating and cooling
Air quality controls
Lighting
Access control
Package delivery