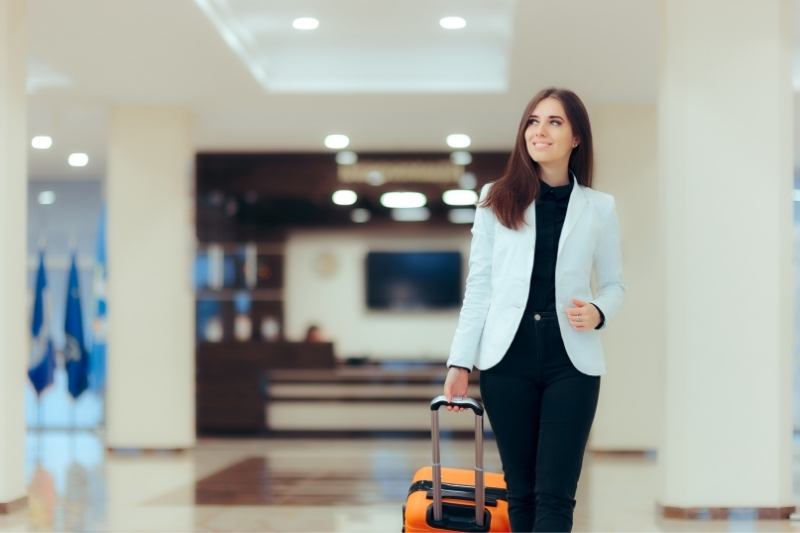 From vacationers to digital nomads, the demand for furnished short term rentals continues to grow. These days, many people working remotely need a place to stay month-to-month or for just a few weeks. The short-term rental market is a great opportunity to fill units in your apartment building and open an additional revenue stream.
With the right approach — and by following the tips in this post — managing and marketing short term rentals can be extremely lucrative. This guide will help you understand short term rental property management so you can decide if it's right for you and learn how to deliver the best experience for short-term renters.
In this post, we will cover:
What are short term rentals?
A short term rental is an apartment unit or a room within that unit that is leased for a period of time shorter than a year. Most people consider short-term rentals to be anywhere from a few nights to a few months. However, across the real estate industry, any lease shorter than 12 months is considered short term.
Should short term rentals be furnished?
The short answer is: yes. For year-long leases, you may stage your units for photos from time to time but you'll probably rent them unfurnished. However, top short term real estate companies know that the market is hot for nicely furnished short term rentals.
Three reasons to furnish short term rentals:
Higher rent: Short-term renters will pay more for the convenience of having a furnished unit. The higher rent also compensates for the cost you pay to furnish and maintain the space.
Appeal to the right demographics: Most people looking for a short lease don't have furniture. So, by offering furnished units you'll appeal to the right people. Choosing not to furnish the rental means that many prospective residents won't consider your property.
Reduce turnover costs: Short-term rentals see higher turnover since most tenants stay just a few months at a time. But with furnished units, you won't have to worry about damages caused by tenants moving furniture in and out. The unit can easily be cleaned and made ready for the next resident.
When it comes to furnishing your rental, consider your residents' needs. They'll be willing to pay higher rent for modern, luxurious furnishings. But, seasonal changes are important to keep in mind. Extra throw blankets for winter months and patio furniture in the summer will go a long way to improve the resident experience.
Getting started in short term rental property management
Thanks to the popularity of short term rental management software and platforms like Airbnb, anyone with some free space can earn extra income renting their property. However, this is a great investment opportunity for existing apartment buildings of all sizes to also profit. Before getting into the short-term rental game, make sure that it's the best fit for your property.
There are three key factors in short term rentals:
1. How long are guests staying?
On average, vacation rentals have shorter lease terms ranging from a few days to weeks. Meanwhile, other properties — such as corporate housing and month-to-month leases — may rent a space for several months at a time. However, the legality of short-term rentals can get complicated. A short term furnished rental can be highly profitable, but most local governments have passed laws limiting vacation rentals.
In many cities, if a property is being rented for less than a month, then hotel laws apply. For example, if you offer leases shorter than one month in San Francisco, then you must charge a 14% hotel tax and only rent the property out 90 days per year. If similar laws exist in your area, consider limiting your short term rentals to at least one month. That way you can rent out the property year-round.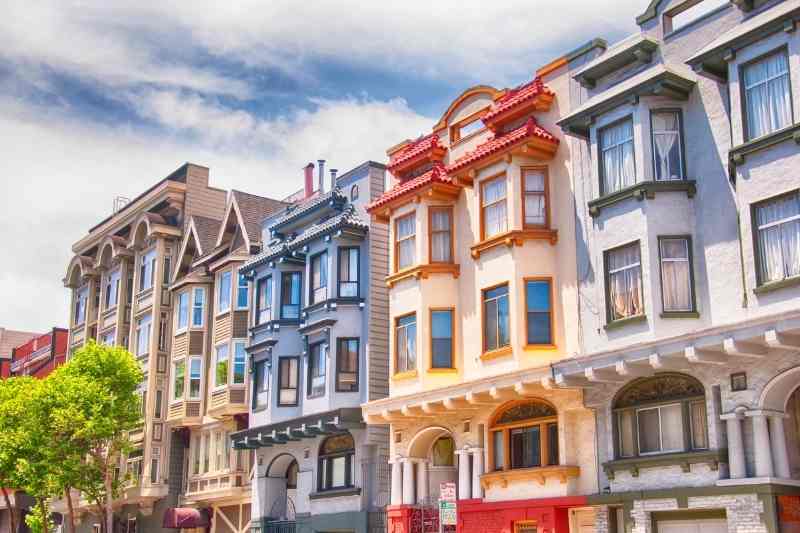 2. Will your building host both short- and long-term residents?
Local governments are not the only ones concerned about the impact of short term rentals. Long-term residents often complain about short-term renters. If you're considering adding short term residents to your property, take care to maintain a great resident experience for long term residents.
Prepare solutions for the three most common complaints:
Noise: Short term residents are often in vacation-mode. This can mean more parties, late nights, and loud music. You can minimize noise complaints by furnishing short term rentals with sound-proofing items like rugs and curtains. Also, inform short term residents about building quiet hours.
Safety: Seeing unfamiliar faces in the building can be alarming to long-term residents. Make sure to be upfront about your short term rental policies so tenants aren't caught off-guard. Long-term residents will feel more at ease when they know what to expect and understand your screening process for short term tenants.
Cleanliness: Studies show that people have a tendency to not take good care of common areas. However, your long term residents are invested in the property and want it to be well maintained. Avoid tension between short and long term residents by increasing your cleaning regimen and communicating clear expectations to short term tenants.
3. How do you market the property?
When marketing a short-term rental, keep in mind the most common demographics of your renters. Most short-term renters tend to be younger residents like students and young professionals working remotely. Make sure your marketing strategy is appropriate for Gen Z and millennial tenants so you attract the right people. Hiring outside marketing help is a great way to do this. But if that's out of budget, you can also do it yourself.
Make sure your property has the following basics ready to go before you start marketing short-term rentals:
Social media: Many short term rentals are leased sight-unseen and tenants will feel more confident renting with you if they can find your property and view some content about it on social media.
Real estate photography: No matter how you choose to manage and market your short term furnished rental, you will need high-quality photos of the units.
Property website: Just like with social media, having a polished and professional website helps establish your brand. Renters will feel more comfortable leasing with you if they can find information about the property online.
Video tours: Offer video or virtual tours of your rental property to show prospective tenants what the space looks like. These videos are even better than just photos and you can show off other features of the building like amenity spaces.
See how ButterflyMX enables self-guided tours:
How do you manage short term rental properties?
If your building already has property managers then you can use them for short term property management as well. However, if your staff is already busy, then juggling different types of leases can be overwhelming. If you're serious about incorporating short term leases into your building then investing in outside short term rental property management is worth considering.
Your short term rental property management strategy should include:
Tenant screening
This step is the first and most important factor for maintaining a great resident experience in your building. If you have long term residents as well, they'll want to know how you're screening short term renters to ensure everyone's safety. Invest in a quality tenant screening service to make sure prospective residents will be a good fit for your community.
Lease management
With tenants moving in and out throughout the year, your building will need to stay organized. Whatever tenant screening service you choose will ideally integrate with your property management system. Choosing effective CRM software for your building will not only help sign and manage short term leases, but long term renters as well.
Efficient access control
Cutting new keys gets expensive fast when you have short term renters. Not to mention, staff would need to be onsite to manage access when new residents arrive. So, simplify access for everyone by investing in a digital access control system for your property.
With a cloud-based system, you can manage access permissions from anywhere so staff and existing residents won't have to worry about short term renters getting locked out or needing replacement keys.
Watch how ButterflyMX works:
Communication with residents
New residents often have a lot of questions and don't know their way around the property or neighborhood. This can create a lot of extra work for your staff as short term renters come and go.
Give short term renters a point of contact for all their questions so they have a good experience at your property. Also, you can hire an external property management company or staff member dedicated exclusively to short term rentals.
Property maintenance
Increased turnover in your units will mean increased maintenance as well. If you're offering furnished units, then damages from moving will be minimal. However, you'll want to make sure the apartment unit is still clean and in good working order.
As you add short term rentals to your existing building, expect to increase cleaning around common areas. On-demand services are especially popular with short term residents so consider upgrading the options at your building.
What is the best short-term rental site?
There are many rental websites available to market your property's short term rentals. So how do you know which one is right for you? Most realtors list in multiple places to get as many leads as possible and you can do the same for your units.
Here are the top five short term rental sites:
Airbnb: This famous online marketplace offers a platform where property owners can rent a space for stays as short as one night. It is still one of the best platforms for advertising vacation rentals. If you're looking to rent your units for just a few weeks then Airbnb is a great option.
VRBO: Short for Vacation Rentals By Owner, VRBO was created so homeowners can rent directly to travelers. It is a popular place for families to rent vacation homes and therefore a great place to list larger properties and those in popular vacation destinations.
Facebook: Many young renters use Facebook as their primary source of apartment listings. Facebook Marketplace is a great option for listing units targeting this demographic, especially if you're renting individual rooms within a unit.
Apartments.com: This platform is one of the leading apartment listing websites across the United States. Some websites, like StreetEasy, are location-specific so travelers from other states who want short term rentals may not think to look there. However, Apartments.com is well known nationwide so it's a great choice for your short term rentals.
Bungalow: Based in California, Bungalow offers a full-service rental platform for renters and landlords. Prospective residents can browse rental listings and landlords have access to short term rental property management. This is a great option if you want a hands-off approach to short-term leases because Bungalow will handle everything for you — including supporting tenants through the leasing process.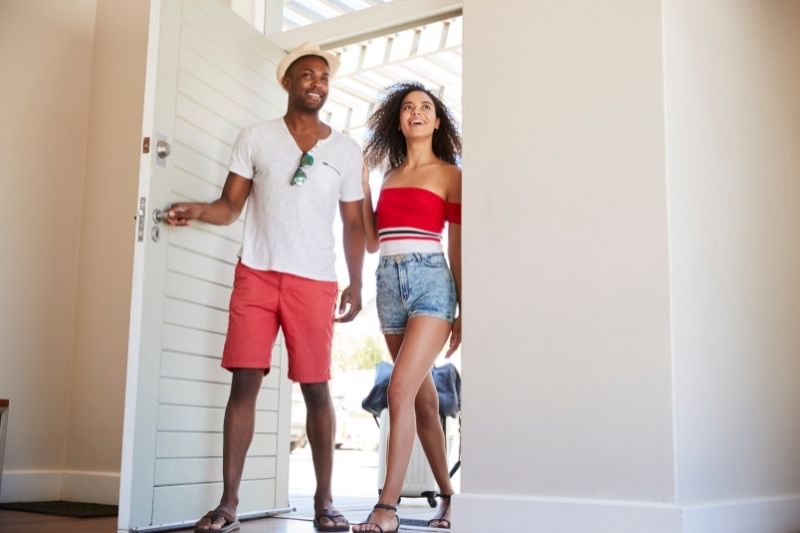 The best investment for short term rental property managers
When it comes to running a multifamily property with both short and long term residents, access control is essential. Short term rental property management can get complicated, but making sure your building is both secure and accessible can simplify your day-to-day. If you're currently using an outdated buzzer or lock-and-key system, it's time to upgrade before you start introducing short term rentals.
ButterflyMX offers the highest-rated multifamily access control system on the market. More than 500,000 people use ButterflyMX every day and the system now has more than 7,000 five-star ratings. It's the best solution for managing access at your busy property – especially with short term residents coming and going all the time.
When you choose ButterflyMX as your multi-door access control system, you get a powerful suite of integrated devices. These devices all work together to provide a secure and convenient system for your entire multi-tenant property.
How ButterflyMX helps you manage short term rentals:
Convenient mobile app: The ButterflyMX mobile app is the easiest way for residents to open the door. You can send instructions to short term residents in advance so they can let themselves in anytime. Not to mention, it has thousands of five-star reviews.
Remote management: With frequent resident turnover, you need a simple way to manage access permissions from anywhere. With the ButterflyMX OS, you can view audit trails, adjust permissions, manage integrations, and more, all from the online dashboard.
Virtual keys: Residents and staff can create time-restricted virtual keys for guests to use at the door. That way, short term residents can grant access to anyone from dog walkers to family members at approved times.
Seamless deliveries: Short term residents still need to get deliveries. Residents can send ButterflyMX Delivery Passes to delivery couriers so your staff doesn't have to worry about letting in carriers and residents won't ever miss a delivery.