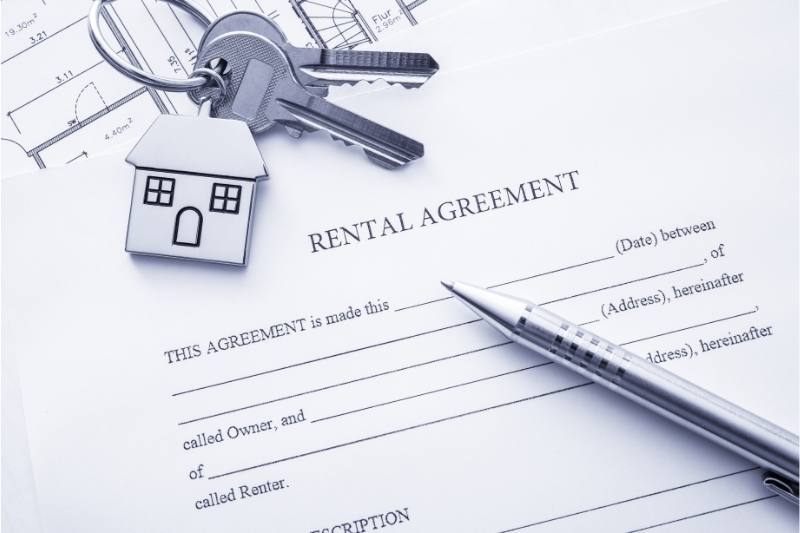 Leasing apartment units to the right residents is one of the most important — and the most challenging — responsibilities you have as a property manager. There are always new multifamily leasing tips to learn that'll help you attract prospects and lease-up quickly. In addition to learning new techniques and strategies for yourself, it's important to know when you need to outsource by hiring a good leasing agent.
Our comprehensive guide explains why you should improve your leasing process and lists leasing agent tips and benefits. It also provides five readily applicable apartment leasing tips and tricks that you can start using today.
This post covers:
Why should you improve your multifamily leasing process?
The longer a unit is empty in your building, the more it negatively impacts your building's net operating income. Not only are you losing monthly rental income, but you're also losing income from sources like amenity fees, parking rent, and laundry fees.
As a result, the more time you spend trying to find new residents, the more money is wasted. With a few refined multifamily leasing tips, you can quickly find great prospects and convince them to sign a lease.
While speed is the name of the game here, you also can more accurately determine whether a prospect is right for your property when using the right leasing strategies. With a bolstered leasing process, you'll avoid future headaches with an unhappy or problematic resident.
What should you know about leasing agents?
Leasing agents are certified professionals who help you find tenants and close on leases. Essentially, leasing agents act as the intermediary between you and prospects. They'll be the ones to show your property to interested applicants and get leases signed. Lastly, leasing agents know the specifics of your rental agreement, so they can answer any questions prospects may have.
However, there are both pros and cons of outsourcing the leasing process to agents. Let's go over some of them.
The pros of leasing agents are:
They can save you money in the long run by operating fast and efficiently. Once they get to know your property, they'll lead you to faster lease-ups.
Leasing agents are trained salespeople who are experts in making your property stand out. This saves you the hassle of marketing the property yourself.
Leasing agents can give more nuanced answers to questions than you can since they have insider knowledge of your competitors. For example, if a prospect is concerned about the rent, a leasing agent can tell them that what your building charges is fair compared to other buildings in the area.
The cons of hiring leasing agents are:
They take a percentage of closing costs or charge tenants broker's fees.
You won't personally welcome potential new residents who tour your property.
You must conduct your own research and keep tabs on the leasing agents to ensure they're accurately representing your property.
What makes a great leasing agent?
One of the most important qualities in a great leasing agent is their relationship and familiarity with your property's surrounding neighborhood.
For instance:
Are they aware of where the closest schools and public transportation systems are? How long have they been an agent in your location?
In short, you should hire an agent who knows all the points of interest in your neighborhood and can lure in people who'd thrive living in the area.
Personality traits to search for when finding a good leasing agent include:
Knowledge of the multifamily industry. The real estate industry is constantly evolving, and a great leasing agent must know the latest trends.
Good listening skills. Prospects will have tons of questions, concerns, and unique housing requirements that need to be taken into account. As the middle person, a leasing agent must also be aware of prospective residents' concerns and desires.
Respect for your property. Leasing agents get their commission regardless of whether or not the resident is a good fit for your property. But the good agents will have respect for your property and work hard to find the most suitable residents for your community.
What's a good closing ratio in leasing?
Although there's no specific number that defines a good closing ratio, leasing agents typically strive for a rate between 30%-40%. A closing ratio is the number of leases closed compared to how many potential tenants were encountered who would have made a good fit for your property.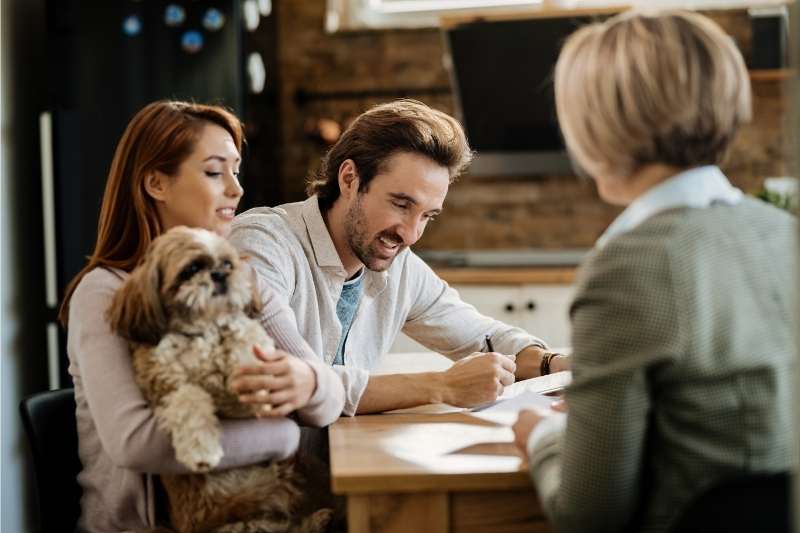 5 effective multifamily leasing tips
Did you know that you can lease up while still staying within your budget? However, it requires a lot amount of prep work. This section provides you with some essential leasing tips for multifamily properties.
Here are five multifamily leasing tips you must know:
1. Set goals and stay organized
Setting goals and organizing are two of the most important multifamily leasing tips we'll share with you. You may be wondering: How do leasing agents organize?
To start, create spreadsheets for each available unit that includes information on prospects who toured the unit. In addition, keep a highly detailed calendar of all scheduled showings for available units. These two tasks will keep you organized.
Next, set goals for yourself by aiming for a certain number of showings on any given date. You should also aim to answer as many inquiries from prospects as you can each day. As your own boss, setting quantitative goals will help you hold yourself accountable.
2. Dress to impress for showings
When meeting with potential residents, your personal appearance matters as much as the exterior of your building does. While you're interviewing potential tenants and determining whether they're a good fit for your property, they'll be doing the same with you.
Regardless of how prospects are dressed, always wear business professional attire for apartment showings. You might also want to coordinate outfits with other staff members giving tours that day. Doing so will give prospects a sense of professionalism and organization about your property – leading to a successful showing.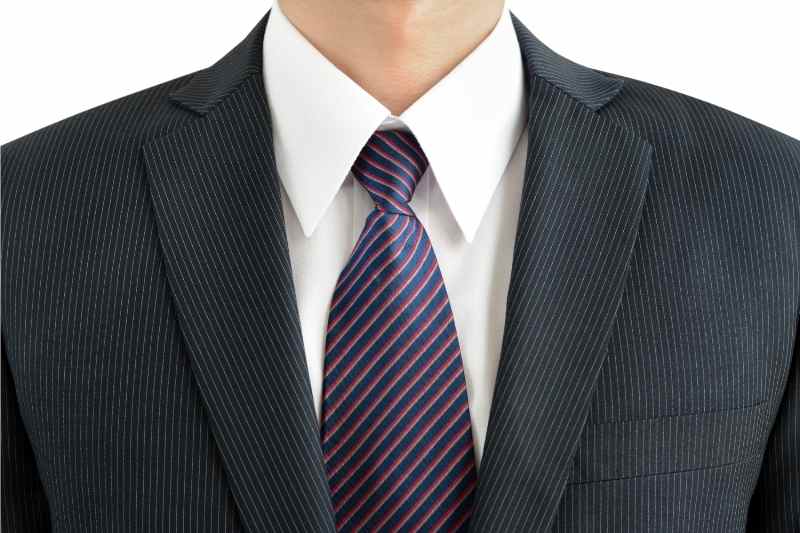 3. Start with the amenities
What makes your building stand out that isn't readily apparent?
A lot of amenities — such as an inclusive pet policy or a package management system — won't be immediately noticeable to prospects. While your apartment listing should state everything that makes your property special and unique, some prospective residents might not remember all the amenities or features. Or, if you're doing the tour for a couple, it's possible only one of them knows about your property's special features.
So, highlight at least five features or amenities your building offers. These could include your state-of-the-art smart locks, monthly community events board, or smartphone-based access control system.
Check out the 8 best amenities residents really want:
4. Anticipate questions and ask your own
Anticipating questions prospects may have is a great way to prepare articulated and controlled responses. Unique features or practices in your building will surely be the most common questions. For example, be ready to explain RUBS utility billing if your building utilizes it.
Additional questions could include:
What is and isn't included in the monthly rent (such as water and utilities)?
Which apartment modifications are residents allowed to perform, if any?
What's the neighborhood like?
What are the technical components of the lease agreement, such as the rental payment process and move-in procedures?
Is the building secure? Highlight special features of your building's security and entry systems. For example, if your building has an access control system, demonstrate how it works.
It's important to be as personable as possible during apartment tours. You'll be more directly involved with your residents' lives than a leasing agent would. Ask questions about their careers, families, and hobbies. Be friendly without appearing overly concerned about signing a lease.
Remember, young adults under the age of 35 are the most likely to be renting. And keep in mind that it could be a prospect's first time renting. So, what might be common-sense questions for more experienced renters might not be so obvious to them. Do your best to assess the demographics of your rental population and cater to their needs.
5. Get feedback from current residents
As a property manager, one of your biggest advantages of leasing units on your own is that you're familiar with current residents in your building. Before you start speaking with prospects, get feedback from current residents about certain aspects of your building.
Be sure to ask current residents about:
What they love about living on your property
Concerns they had before moving in
Struggles they experienced during move-in
Their favorite features and amenities
How they feel about your building's security
Things they feel can be improved
While it might be best to ask residents these questions face to face, you could also hand out surveys via paper or email. However, consider offering an incentive for residents to complete these surveys to ensure the highest participation.
All of this feedback will help you market your building to prospects more efficiently. Best of all, knowing current residents' experiences will help you anticipate concerns new residents may have and adequately address their questions.
Takeaways
Continuously improve your multifamily leasing process to lease-up quicker and lower resident turnover rates.
Leasing agents are trained professionals who seek out prospective new residents.
Although leasing agents help you rent out units faster, they come at a financial cost. They're best for bigger properties with frequent and multiple vacancies. So, consider leasing units by yourself if you have a smaller property with fewer openings.
Essential multifamily leasing tips entail communication skills, organizational strategy, and intuitive abilities when meeting with prospects.
Having expert knowledge on what makes your building special, what helps current residents thrive, and the qualities of an ideal resident will help you lease units faster.