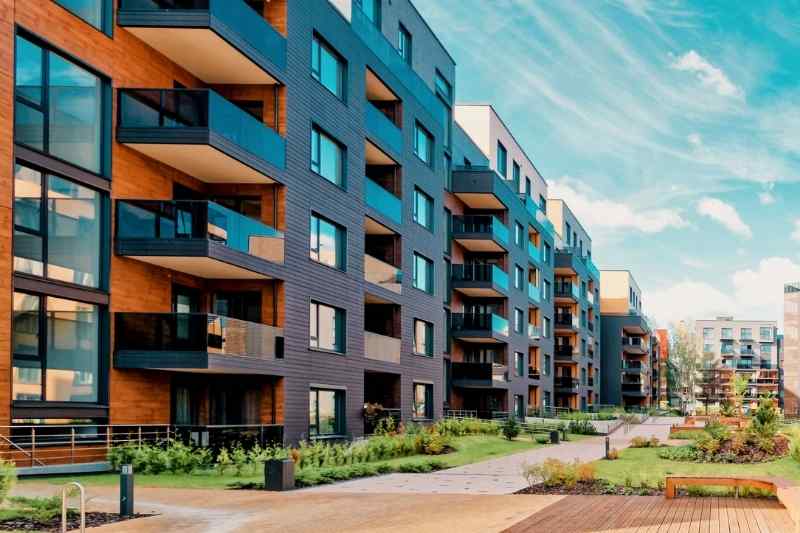 Managing a lease-up property can seem like a daunting task to complete successfully. A lease-up property manager not only needs to ensure that their building runs smoothly but also must fill vacancies with new residents.
Our guide covers what a lease-up property is and why reaching stabilization is important. Next, we explore the common challenges of property lease-ups. Finally, we offer five lease-up tips for quickly finding new residents.
This post will cover:
What's a lease-up property?
A lease-up property is a freshly launched building that is seeking new residents. A lease-up property is often a newly constructed, renovated, or converted residential building. As such, the biggest challenge is filling its many empty units as quickly as possible.
But: What does it mean to lease up?
Lease-up is the period between a residential building's completed construction and when it has reached residential stabilization. Lease-up stabilization occurs when the building is mostly — around 90% — occupied by residents who pay rent on a monthly basis. Stabilization results in steady operating revenue, leading to a higher NOI (net operating income).
The lease-up period can take between six months to a year depending on the property's location and availability of residents.
Continue reading to discover how property managers can lease up their properties by finding residents as efficiently as possible.
Watch how ButterflyMX works:
Why is leasing up important?
Leasing up is vital for a variety of reasons, namely to ensure a steady cash flow for a building. Without a reliable income stream, a building may face foreclosure because it'll operate without a positive net income.
Luckily, leasing up properties is a sure-fire way to secure higher rental income. Reaching lease-up stabilization also satisfies the property's investors and lending banks since they'll see an increased ROI (return on investment).
Leasing up is also important because:
It results in a faster return on the property's initial investment.
The apartment community can begin to develop its presence in the neighborhood.
The building gets a fresh start when it comes to finding residents who pay their bills on time and respect both their neighbors and the property.
Once the lease-up phase is completed, property staff can devote more time to other projects, including improving the building and the amenities it provides.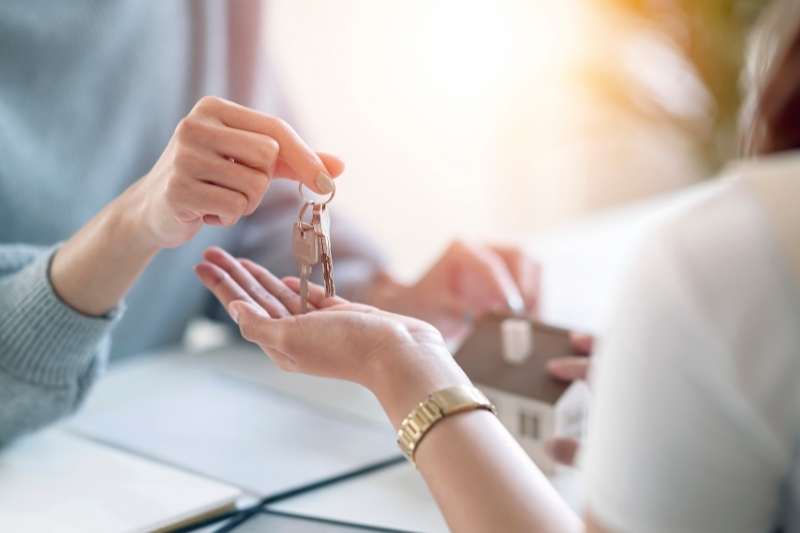 Common challenges of property lease-ups
A lease-up property is similar to starting a new business. A lease-up property manager's job description can only prepare them so much for the difficulties they'll face. Below are the biggest challenges those property managers may face when working at lease-up properties.
Here are the common challenges of property lease-ups:
Marketing: It can be exceptionally hard to appeal to potential residents when the property is new and no other residents live there. This means the new residents won't have a frame of reference for the experience of living at the property.
Costs: Standard operating procedures, taxes, and bills are difficult enough, but the possibility of maintenance and other unexpected expenses can eat away at the budget. This can be especially difficult when the property isn't generating enough revenue to cover those expenses.
Time: Cost and time are closely tied together. It's a race against the clock when trying to find new residents. For every month that rental income isn't being collected, the expenses (and debts) add up.
Staff: Training new building staff can be time-consuming. And it's challenging to account for their salaries before the property has reached stabilization.
Construction: Though the property may be ready to welcome new residents, construction might not be completely done yet. Whether it's painting, electrical wiring, or building additional sections that still need to be completed, property managers will have to work around this when guiding residents through the move-in process.
What is lease-up risk?
Lease-up risks are the challenges associated with achieving stabilization in a given time period. These risks increase depending on how large the property is and which resources the property manager is provided with.
A bigger building requires attracting and acquiring more residents, which can be extremely difficult given the number of vacant units and how quickly a property manager can review applications.
5 lease-up strategies to find new residents
We've explored what a lease-up property is and the challenges it faces. Now, let's explore how you can reach lease-up stabilization as quickly as possible. The best way to achieve this is to find good residents and retain them year after year.
The good news: According to an April 2022 Statista report, there are over 44 million housing units occupied by renters. However, there's a downward supply of available rental units, which means the market is filled with renters looking for new homes. Lucky for you, this means a lease-up property will have no problem finding reliable residents – it's just a matter of getting their attention.
Our strategic apartment lease-up checklist includes:
1. Recruit an experienced property staff team
Before you can attract residents, your lease-up strategy requires a team. A lease-up property is not for beginners. So, it's imperative to find experienced building staff, property managers, and leasing agents who have worked with busy residential buildings. And in order to find staff that meets these criteria, you need to give them the right incentives.
You can attract experienced and quality staff members by:
Providing a career path: Most hard-working professionals seek continuous growth.
Emphasizing employee well-being: This involves listening to employees and their needs and concerns, as well as prioritizing a healthy work-life balance.
Offering self-care stipends: Encourage your staff to use these for mental health days or personal development.
Providing modern benefits: In addition to ample vacation days, you should also offer childcare services and discounted gym memberships.
Planning for the property's future: Outline your goals for the building to show staff what projects and initiatives you envision for the property once stabilization has been achieved.

2. Create a waiting list
One important secret for a lease-up property is that you don't need to wait for a building to be completely livable before prospecting residents.
As soon as you have a projected completion date for construction, you can start finding interested renters. Create a waiting list that notifies prospects when the building will start accepting applications. This will save you a ton of time and operating costs when the property opens.
Consider providing those on the waiting list with a sample lease agreement that outlines when residents can move in and what they can expect from the building at that time.
Lastly, if you have a unit available for residents to view, it's best to make this accessible to them through apartment tours. If the building is still not accessible, you should consider giving a virtual tour of a unit.
3. Build a brand
Although a lease-up property is a fresh start, it lacks a brand identity. Having a branded presence is an important part of bringing prospects to your property.
The first step toward building your brand involves creating a website for your property. The website should include all the necessary information a prospect would want to know about your property.
Your website should have:
Plenty of pictures of the property and units.
A building map highlighting the locations of amenities.
An online application form.
Contact information for the property manager and leasing agents.
Important details that will be included in the lease, including rental rates and amenity fees.
In addition to a website, develop your building's brand by creating a social media presence. Because your building doesn't have any resident reviews yet, you must be creative with how you interact with prospects online.
Tips for social media posting include:
Engaging with local vendor accounts, including specific towns/neighborhoods, community centers, and colleges.
Liking, posting, and commenting on local business accounts.
Connecting with followers by asking questions and creating polls.
Consistently posting about unique features your building has, particularly amenities.
Spotlighting new residents as they move in. This can include posts welcoming specific residents to a building.
4. Sell the amenities
If the property's location isn't exactly the selling point, then leverage its unique features and amenities. Go beyond the apartment sizes and prices: Focusing more on the amenities it offers is your best bet when trying to attract prospects. Residents want to know what makes your building stand out from others.
Amenities you should highlight:
Pools
Fitness centers
Outdoor spaces
Central AC
Rec/game rooms
Inclusive pet policies
Parking
Simple access control systems
Smart technology such as lights, thermostats, and blinds
Lastly, hire a professional photographer to take pictures of these amenity spaces. Using high-quality photos on your website and in social media posts will entice prospects to check your building out. You can never have enough pictures of amenities when it comes to hooking potential residents.
Discover the top 8 apartment amenities that residents really want:
5. Offer incentives
Offering exclusive, grand-opening incentives can be a great way to get prospects to rent your property. In short, incentives can be the extra push that a resident needs to sign a lease with your property.
Incentives can include:
First month's rent free (or reduced)
Move-in assistance (or discounts for a moving company)
Gift cards to local businesses such as restaurants, grocery stores, and movie theaters
Fixed rental rates for a set time period
Reduced parking costs
Reduced laundry fees
Special in-unit appliances, such as air purifiers
Takeaways
A lease-up property is a new or newly-renovated property that needs to be filled with residents.
Quickly leasing up is key to ensuring a high return on investment and securing a sound rental income stream.
Common challenges of lease-up properties include finding new residents in time, balancing the budget, recruiting property staff, and managing daily operations possibly during construction.
Lease-up strategies include recruiting an experienced property staff team, creating a waiting list for rental applicants, establishing an online presence, highlighting your building's amenities, and offering leasing incentives to residents.