With just one search, you can find hundreds of property management definitions. But they likely aren't comprehensive enough to give you a full understanding of this term. No matter how big or small, every property requires effective property management to thrive.
If you're seeking a complete and comprehensive property management definition, we're here to help.
Read on to learn about the types of property management, what a property manager is, and what they do. Plus, we cover how to become a property manager and why property management is vital to the real estate industry.
This post covers:
What is property management?
Property management is the process of supervising and overseeing the operations of real estate.
Often, property management is handled by a third-party contractor hired by the owner. The property manager assists the owner in managing the property. This typically consists of regular maintenance, marketing the building to new tenants, increasing revenue, and overseeing daily operations.
Property management is common across all types of properties, especially apartments, gated communities, office buildings, and shopping centers. However, even industrial facilities require adequate property management to operate effectively.
Learn the difference between a condo and an apartment:
What are the 4 types of property management?
Property management is divided into four types, each dealing with a different type of real estate.
The four types of property management are:
Residential property management
In general, residential property management concerns real estate that has long-term residents.
Some examples include:
Single-family homes
Townhouses
Condos
Multifamily property management
In the case of multifamily properties, managers usually care for real estate with yearly rental leases. Condos and townhouses also technically fit into this category but see significantly more long-term residents than yearly renters. Additionally, many multifamily properties see high turnover, so it's up to managers to mitigate vacancies as much as possible.
Multifamily property management covers:
Apartments
Student housing
Mixed-use properties
Retirement communities
Commercial property management
Commercial property management concerns real estate rented or owned by businesses. Most of the time, clients are business owners looking to move their company into an available unit.
Some examples of commercial properties to expect are:
Malls or shopping centers
Office buildings
Coworking spaces
Hotels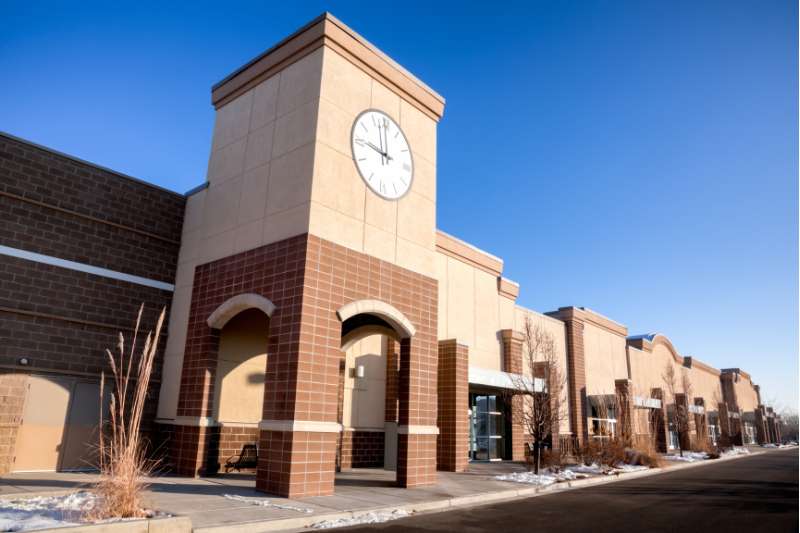 Industrial property management
Lastly, industrial property management covers manufacturing and industrial facilities. These require you to maintain strict building codes and regulations.
Some properties that fall under this category are:
Food packaging facilities
Automotive assembly
Steel mills
Warehouses
What is a property manager?
A property manager is an individual or a company responsible for the daily operations of a property.
It's up to the manager to run the owner's real estate investment. This can involve anything from unit upkeep to maintaining finances.
What does a property manager do?
Property managers help owners effectively operate a property while sticking to the budget created or authorized by the building owner.
Many owners hire a manager because they don't live near the property. Conversely, some own multiple properties and simply cannot care for them all at once. Depending on the situation, owners may hire a property management company or just an individual.
What does a property management company do?
Property management companies have the same goal and responsibilities as individual property managers. However, instead of a single person overseeing building operations, a dedicated team from a single organization manages it.
Property management companies are best suited for larger properties, such as apartment complexes with hundreds of units. Another reason to choose a property management business is when you own multiple properties.
Owners may want to manage all of their properties underneath a single entity, which a management company can provide.
What are the 5 different roles and responsibilities of property managers?
Property managers are responsible for a lot, but there are five core tasks they must regularly complete to succeed.
The five most important responsibilities of a property manager are:
Market and lease units. Arguably their biggest task, property managers must continually market vacant units to prospective tenants. When units are empty, owners lose money. So, property managers need to list available units, schedule tours, and quickly lease up the property.
Adjust and collect rent. Property managers determine the appropriate rate for the available units and collect rent from existing tenants. Managers often collect rent through online portals for faster, more convenient transactions.
Abide by laws and regulations. Typically, property owners are too busy to keep up with the latest laws and regulations regarding tenants. So, property managers have to stay educated and updated on the latest local legislation. That way, owners can prevent any legal issues from occurring.
Perform maintenance and upkeep. In order to keep tenants happy, managers must maintain appliances or systems in each unit — and across the property. Moreover, properties require regular upkeep from summer to winter. That's why many property managers choose to hire dedicated seasonal employees to handle short-term needs.
Foster relationships with tenants. Since owners are off-site, property managers must develop and maintain relationships with tenants. This involves resolving complaints, communicating with tenants regularly, and delivering a positive tenant experience.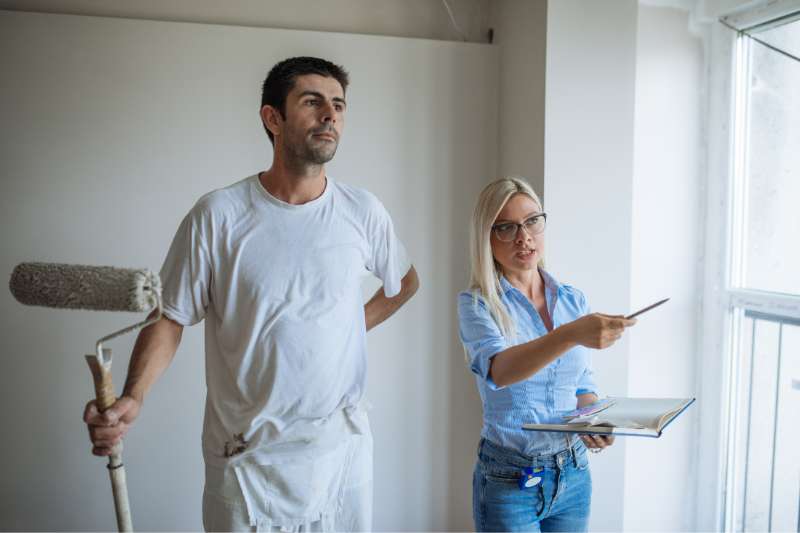 How to become a property manager
If you want to become a PM, you must meet certain requirements. But more importantly, you must have the right skills.
So, do you want to be a successful property manager?
If so, you must have the following:
Property manager requirements
Property management is not federally regulated, so each state sets its own requirements. Generally, most states require some form of license, most commonly a real estate broker's license. Other states may refer to their license as a "property manager license." However, some states have no licensing requirements at all.
Aside from licensing, you must also meet these requirements:
At least 18 or 21 years old (depending on the state)
High school diploma or GED
Legal US citizen or permanent resident
Qualities of a good property manager
Equally important are the qualities of a successful property manager. Property management is not an easy career, but it can be very rewarding when you have the right skill set.
Great property managers have the following good qualities:
Professionalism
Being professional across your job duties is key to the respect of tenants, employees, and the owner. You must be warm but firm to ensure your boundaries are maintained.
Organization
With so many tasks, managers must stay organized. Use tools to set reminders, keep track of your day, collect rent, and streamline all processes. When organized, it's easier to complete duties with few issues.
Communicativeness
Regularly update and inform tenants of policy changes, maintenance, and other relevant information. Notify them in advance for the most convenience. Further, communicate with the owner regularly too. Update them on how the property is performing and ask them questions when they come up.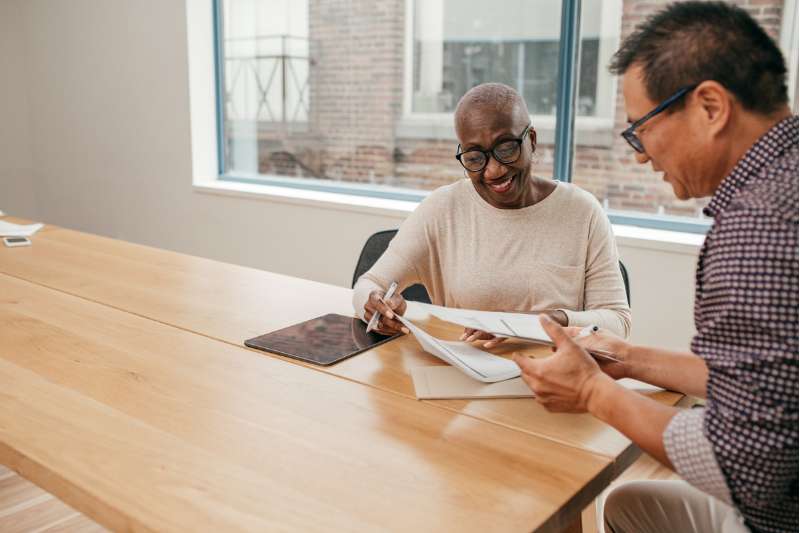 Patience
Many things in real estate take time — remodeling, rent payments, maintenance, and finding tenants. It's up to the property manager to remain professional and calm through these situations.
Flexibility
By staying flexible, you'll find it easier to tackle issues as they arise. You'll not only have room for such problems but will have a clear mind for solving them.
Assertiveness
Property managers make a lot of decisions, some of which call for assertiveness. That way, you can develop solutions faster and on the fly to benefit owners and tenants.
Knowledgeable
The best property managers are constantly learning new things by educating themselves on the latest in real estate trends and regulations. So, attend conferences or subscribe to a newsletter to get the latest tips and tricks. As a result, you'll create a better experience for tenants while adhering to tenant-landlord laws.
The importance of property management in real estate
The definition of property management alone should tell you how essential it is to real estate. Nonetheless, the work of property managers is often overlooked. To truly understand a property manager's role in real estate, you should know what they do for owners, investors, developers, tenants, and more.
Property management benefits real estate owners and developers in the following ways:
Return on investment (ROI)
Maximizing their return on investment is a top priority for any property owner. So, a large part of property management is maintaining ROI and increasing it over time.
But achieving such a goal can be difficult when so many factors are involved. For that reason, property managers are effective tools in navigating the obstacles many real estate investments face.
A property manager will implement multiple tactics to boost ROI, including:
Research and set appropriate rental rates.
Market and advertise to a target demographic.
Find the right tenants for long-term leases.
Build a skilled and experienced team of employees.
With these methods, property managers also leverage the industry knowledge they've accumulated over the years. Real estate is an evolving industry, and the laws associated are always changing. So, property managers will have to implement the latest strategies for optimal success.
Better tenant experience
Without an owner around, it's up to the property manager to handle all tenant relations. By developing a friendly, professional relationship with tenants, managers can deliver a better experience. When tenants have issues, managers can address them as soon as possible with the right team.
Furthermore, property managers are there to make tenants feel heard. Whatever issues a tenant may have, the manager must hear them out and do what they can to resolve them. Clear communication with tenants will cultivate a welcoming environment. As a result, they'll be more likely to renew their leases.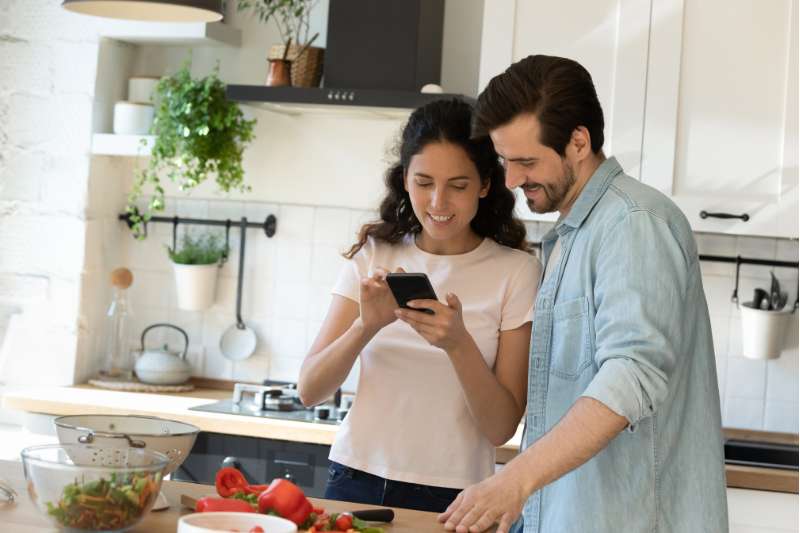 Handling day-to-day operations
There are a lot of things that go on in a single day for many properties. Property management's job is to oversee those happenings and ensure they go according to plan. Whether you're working with a property management company or a single manager, they must coordinate those day-to-day operations.
Without oversight of the property's operations, problems can quickly arise. Managers ensure things are scheduled, organized, and working as they should be. What's more, property managers are better qualified than owners to handle many of the daily tasks, such as collecting rent, drafting leases, and avoiding legal mishaps.
Planning for the future
While many property management duties fall into day-to-day operations, the most crucial duties involve looking to the future. Marketing to prospective tenants takes time and is a major part of filling vacant units.
However, not every prospective tenant is suitable. Property managers must have an eye to spot problem tenants. These types of applicants may become issues if they become tenants, so managers should filter them out. What's more, when managers weed out potentially problematic tenants, they can find suitable, long-term renters.
Maintaining the quality of the property is important, too. As a building ages, managers need to make upgrades. These upgrades can be specific to certain units (new appliances, hardwood flooring, etc.) or amenity spaces (dog park, gym equipment, etc.). Regardless, the property will require renovation over time to meet evolving tenant expectations.
Maintaining a safe property
Finally, the safety of the apartment is a serious concern for tenants. If they feel unsafe, they'll consider moving. So, managers must take action to secure the property through upgrades, maintenance, or repairs. When a property has security problems, it poses legal concerns from tenants and puts investors' assets at risk.
With this in mind, property managers need to take steps to protect real estate from internal and external threats. As a result, they'll reduce operating costs from fewer repairs while at the same time making tenants feel more comfortable with the safety measures in place.
Takeaways
The definition of property management is the process of overseeing the daily operations of a real estate investment. The property manager is the person responsible for the day-to-day activities of that building.
The four types of property management are residential, multifamily, commercial, and industrial.
You can become a property manager by meeting your state's licensing requirements and having the right qualities.
Property management is important because it benefits owners and investors by maintaining and improving ROI, improving tenant experience, handling daily operations, planning for the future, and maintaining property safety.