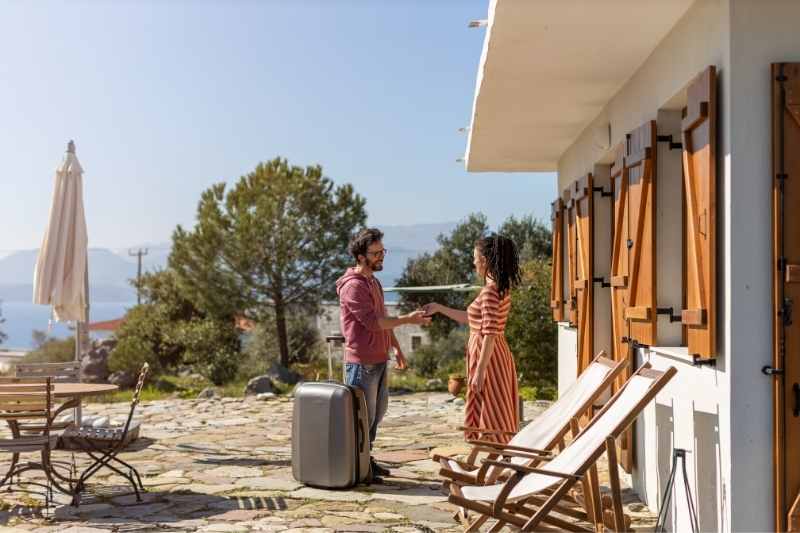 The 2020s have changed the way people live, work, and travel. After a year or so of staying home, Americans slowly started to venture out again and took those long-awaited vacations. But instead of booking hotels or motels, many folks opted for short-term rentals instead. Plus, as many Americans transitioned to remote work, they soon realized the appeal of a more nomadic lifestyle. So, more and more people are turning to short-stay properties through platforms like Airbnb and Vrbo.
As a real estate professional, you might want to learn more about short-term rental investments. Perhaps you're a property developer or investor searching for a new project or a property manager hoping to lower vacancy rates. Read on to learn more about short-term rentals, how investing in them impacts the multifamily industry, and why proptech is an integral part of successfully investing in short-term rentals.
In this post, we discuss:
What are short-term rentals?
Short-term rentals are furnished multifamily apartments, condos, or houses rented for short periods of time, such as nightly or weekly. In contrast to hotels, short-term rentals offer a more personalized experience and more options in terms of size, capacity, amenities, and accommodations.
Contrary to popular belief, short-term rentals have been around for a long time, just under another name: vacation rentals. In fact, by the 1950s, renting a vacation home was a customary tradition for many, especially those with families.
However, short-term rentals have gained momentum over the past decade, especially amongst millennials, since the flexibility allows travelers to rent anywhere from a few days to a few months. This market skyrocketed in popularity when online home-sharing platforms like Airbnb made it easier than ever before to make a reservation on a mobile app. Additionally, 7 out of 10 millennial business travelers prefer to stay in local short-term rentals, as opposed to hotels.
In most cases, income generated by short-term rentals is twice that of long-term rentals on average. This income difference is because short-term rentals have a nightly rate, similar to hotels. Additionally, owners can adjust prices on a daily basis. For example, you might charge a higher rate on weekends than on weekdays. Or, if there's a local festival or event, then you can increase the nightly rate to match the increased demand.
Fun fact: Long before Airbnb came into the picture, VRBO (Vacation Rentals by Owners) became the first online vacation rental platform in 1995. In 2006, Airbnb became the first company to allow guests to book a single room in a host's home and pay via credit card online.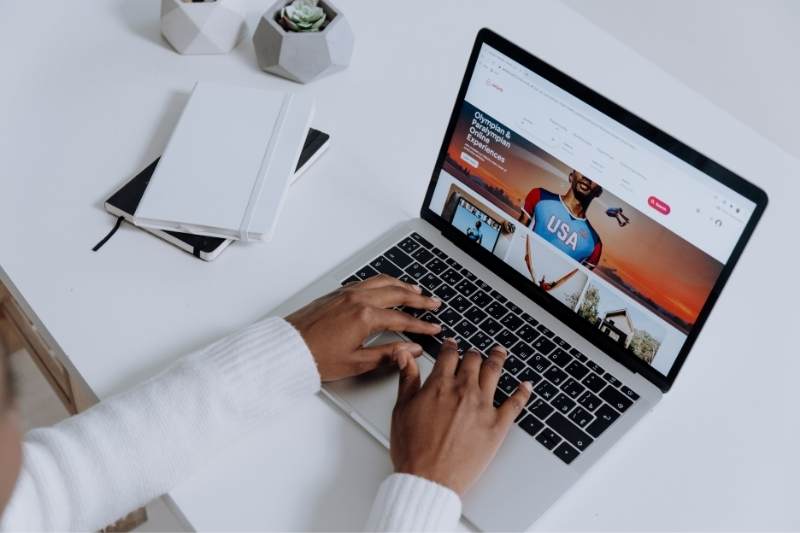 Short-term vs. month-to-month vs. long-term rentals
With over 43 million renters in America, according to the U.S. Census Bureau, there are a million different reasons why a person chooses to rent an apartment or house. And that's why there should be other ways to rent a home rather than signing the traditional annual lease.
Here are three popular rental terms:
1. Short-term
As mentioned above, short-term rentals offer a better alternative to hotels. Intended for vacations and short trips, they provide travelers with a unique lodging experience. Unlike most hotel suites, short-term rentals often include kitchens and a separate living room.
Short-term rental hosts have complete control over when they offer their space and for how long. What's more, they also maintain flexibility in rates and fees. So, although turnover rates for short-term rentals are relatively high, you'll make a profit in no time if you stay organized and strategize.
2. Month-to-month
Month-to-month rentals sometimes fall in the short-term lease category, but they differ because the owner rents out the space for at least a month. The lease agreement is reviewed every month, and the renter must be able to vacate the space on short notice. Month-to-month rentals are typically fully furnished.
This type of rental provides hosts with the benefits of both short-term and long-term rentals. For example, hosts deal with fewer turnovers than short-term rentals but enjoy more flexibility than long-term rentals.
However, a noteworthy downside to month-to-month rentals is that the market is small. Factors that affect demand for month-to-month rentals are the location of the property and the reasons why a potential tenant wants to lease month-to-month.
For example, month-to-month rentals might appeal to college students who want to stay near campus for only one semester or renters in between long-term lease agreements. Overall, month-to-month leases are less appealing to casual vacationers who need shorter accommodations.
3. Long-term
Long-term rentals are the most common type of lease agreement, usually found in multifamily properties. Typically a minimum of one year, these leases offer property managers or owners a stable, steady stream of rental income.
Unlike short-term and month-to-month rentals, long-term rentals require property managers to run thorough credit and background checks on potential tenants to avoid any issues in the long run. Also, many long-term rentals need property managers to verify tenants' incomes and often set a minimum income requirement. This procedure ensures that tenants can pay monthly rent on time.
Watch how ButterflyMX works:
How are short-term rental investments impacting the multifamily industry?
According to the National Multifamily Housing Council, about 65% of Airbnb rentals are in multifamily properties. As a matter of fact, even with various state and local restrictions, many long-term tenants lease out their units to short-term guests.
On the flip side, savvy multifamily developers are adapting to this increasingly popular trend. By leasing out blocks of units to short-term rental hosts, developers can quickly lease-up, minimize vacancy loss, and generate cash flow.
Several companies have been popping up to meet the demands of short-term rentals in multifamily buildings. Sonder, Why Hotel, Stay Alfred, and HomeAway are examples of short-term hosting sites designed for multifamily apartment buildings.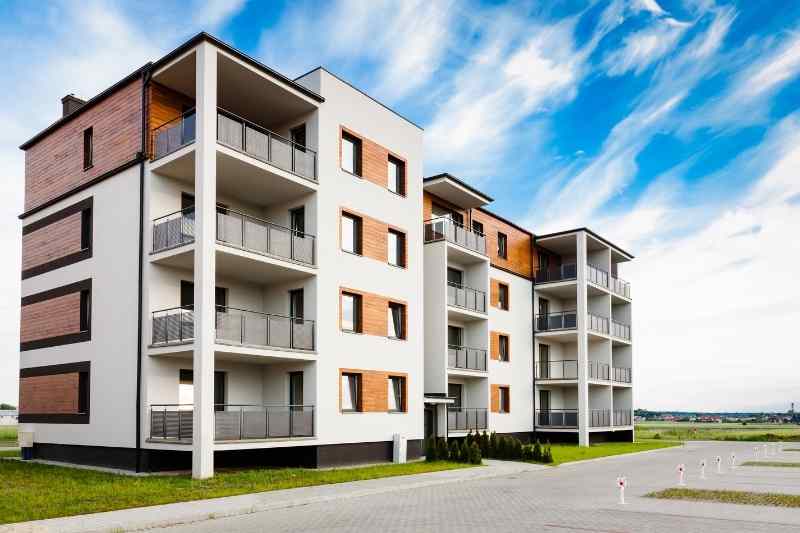 A new niche in the multifamily industry
In fact, many future-forward multifamily property owners have started embracing the short-term rental market, which has been performing best in the outskirts of major cities. Especially since the work-from-home trend will likely stay for long, workers are trading their small, urban apartments for more spacious suburban environments.
As a result, short-term rental listing companies have partnered with multifamily properties to fill vacant rooms legally. This also helps the industry meet the demand of relocators and digital nomads. Properties struggling to lower vacancy rates may benefit from offering short-term rentals to offset the income loss.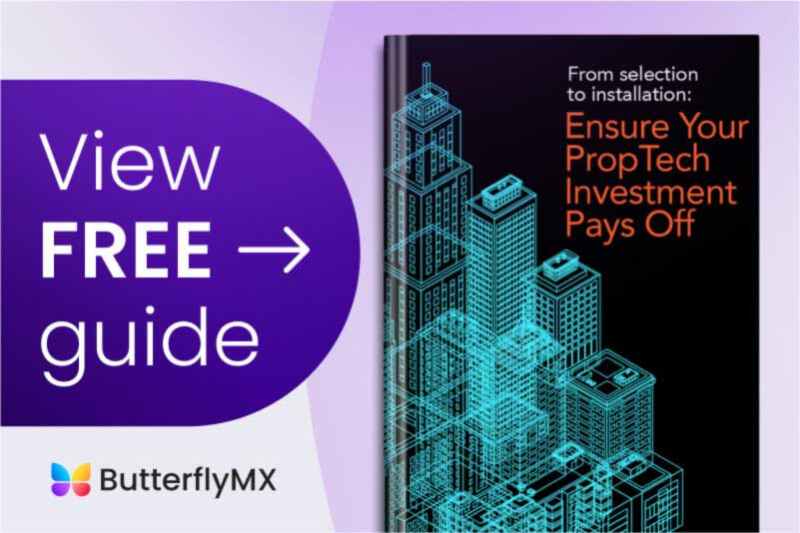 3 benefits of short-term rental investments
Adding short-term rental investments to your real estate portfolio is a great way to generate income. Investing in short-term rental properties will introduce you to the up-and-coming aspect of the multifamily industry.
The top three benefits of short-term rental investments are:
1. Increasingly high demand
Big hotel corporations like Marriot are taking note of the growing demand for short-term rentals. And that's why some are looking to expand their services to the home rental space.
Short-term rentals have long been deemed the biggest disruptors in the hospitality industry, and they have forever transformed the lodging sector. In fact, according to AirDNA, a short-term rental data company, April 2021 saw demand for short-term rentals go up 66.4% over 2020's numbers and 5.4% compared to 2019.
How does this help you as a short-term rental investor? Higher demand begs more supply. In other words, the short-term rental market is constantly trying to increase its supply rapidly. So, entering this market is relatively easy, and as long as there's demand, you'll turn a profit.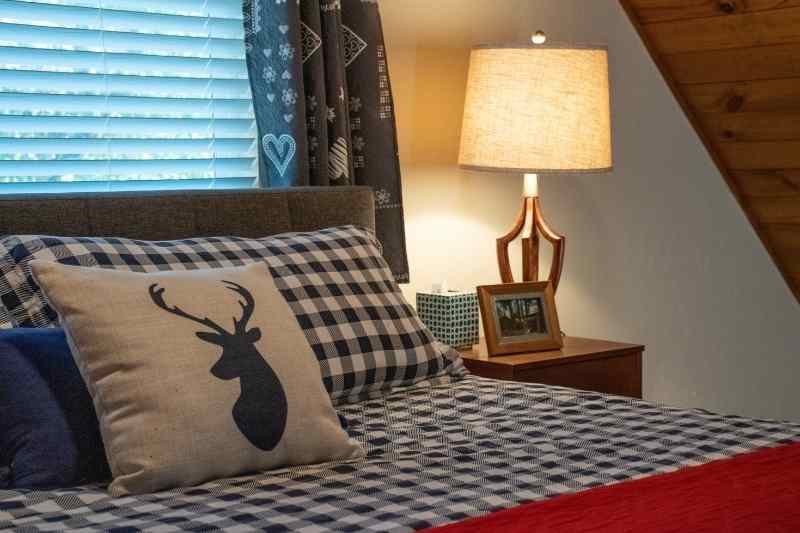 2. Diversified renter pools
Because of quick turnover, you'll enjoy a diversified renter pool for short-term rentals. This also means you'll get a higher rental income from short-term rentals than traditional, 12-month rentals. Plus, unlike long-term leases, short-term leases offer more of a guarantee that residents will pay rent in full and on time. This is especially true if the unit is being rented out several times a month.
You can incorporate several short-term rental investment models to maximize occupancy rates and, in turn, income. Whether you have a new development you're trying to lease-up or an existing building with many vacancies, renting units short-term can increase your NOI and property value.
3. Early entry into an emerging market
Although short-term rentals aren't a new concept, the way the industry approaches them is rapidly evolving. Short-term rentals are at a unique intersection of the multifamily and hospitality industries, significantly influencing both.
The way we live and travel is at an exciting point of transformation. Modern residents seek the high-touch service hotels offer, and modern travelers crave lodging accommodations that make them feel at home.
And as the recent work-from-home trend has shown, many workers now can turn traveling into a viable lifestyle. Now is the time to enter the emerging short-term rental industry. Multifamily housing dominated single-family homes, and short-term rentals just might become the next big thing in the multifamily sector. By getting your hands on short-term rentals now, you'll be ahead of the game.
How proptech improves short-term rental investments
Let's not forget technology's role in defining the short-term rental industry as we know it today. Mobile-based platforms like Airbnb and HomeAway provide a safe and convenient way to connect short-term hosts with guests. In the same vein, technology plays a significant role in managing and safeguarding short-term rental investments.
Three ways proptech improves short-term rental investments:
1. Convenient and safe access control solutions
In the past, the aspect of short-term rental management that caused the most headache was enabling access for guests. Hosts either had to wait for guests to arrive or leave the keys in not-so-secure lockboxes to facilitate property access.
Luckily, cloud-based access control systems provide convenient and secure access solutions for short-term rentals. Once the host accepts a guest's request to stay at their spaces, they can send virtual keys or unique access PIN codes to guests.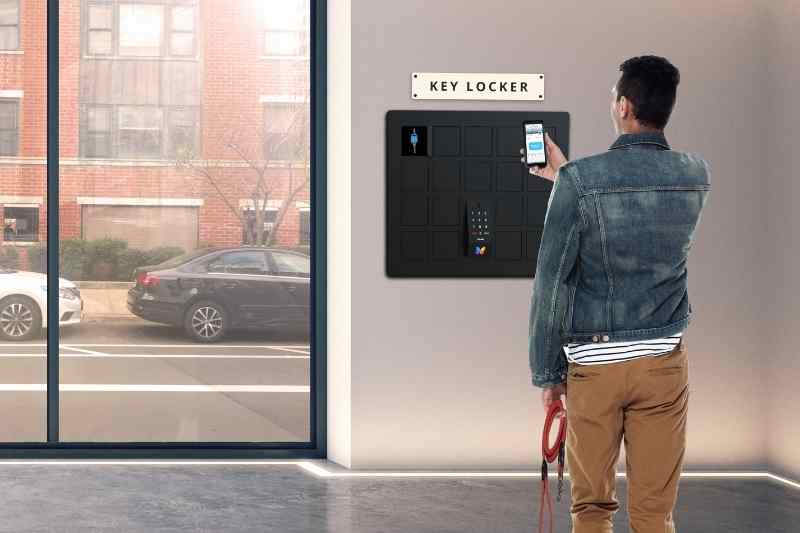 Types of access control solutions for short-term rentals:
Video intercoms at the main building entrance.
Keypads with cameras for auxiliary entrance and amenity spaces
Key lockers to store individual unit keys, secured by a PIN code
Smart locks for maximum convenience for guests accessing individual apartments
2. Remote property management
There's a good chance you don't live in the same city — or even the same state — as your short-term rental property. And even if you manage a nearby property, you might not have the time or energy to greet every guest in person.
Proptech solutions facilitate contactless, fully remote property management and access. Because everything is done remotely and data is stored in the cloud, you can manage reservations, provide building access, and offer concierge services without ever stepping foot on the property.
Your guests will appreciate the automated processes that make them feel at home in your space. Plus, minimizing in-person interactions keeps both you and your guests safe and healthy.
3. Easily enforce property rules and regulations
Let's face it: No matter how clearly you set rules and policies for your guests, some guests will disregard them entirely. But with proptech, you can better maintain security and monitor activity on your property from afar.
With cloud-based video intercoms, security cameras, and alarm systems, you'll have access to real-time footage and data on who's coming and going from your property. So, if your property has a strict visitation or occupancy policy per unit, you can enforce those rules by addressing any unauthorized access activities with your guests.
What's more, you can facilitate amenity access based on whether your guests have paid for those services. You can customize access credentials for each guest you host according to which services they've paid for and requested. For example, you might have one guest who paid for fitness room access and another guest who hasn't. So, each of those guests will have a different set of access permissions.