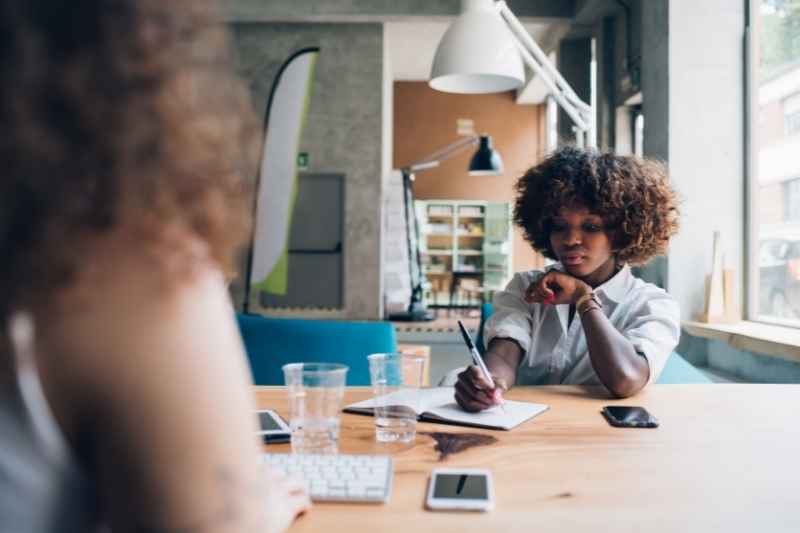 The space as a service (SPaaS) business model is taking the real estate world by storm. Businesses like the multibillion-dollar WeWork thrust SPaaS into the spotlight.
Space as a service is redefining the relationship between tenants and property owners while simplifying the leasing process. It's also changing how we collectively work and even altering the very fabric of our cities and neighborhoods. But what is it, and how does it work? Read on to find out how you can benefit from this new trend and how technology can help you optimize your property for space as a service.
This post covers:
What is space as a service?
Space as a service is a business model that increases flexibility and economic security by allowing tenants to rent out only the amount of space they need for shorter periods of time. This stands in sharp contrast to what traditionally happens when a tenant signs a lease.
Usually, when a tenant signs a lease for commercial space, they're locked into that lease for a long period of time, such as three, five, or even 20 years. And the length of time isn't the only thing that's fixed when you sign a lease. Businesses that grow might find that the space they're stuck with is too small for their current needs. And businesses that are cutting back might find that they have more space than they know what to do with.
Traditional leasing enforces strict terms. But space as a service offers more flexibility for tenants and a stream of consistent, happy tenants for building owners.
| Traditional Office Leasing | Space as a Service Leasing |
| --- | --- |
| Sign a multi-year contract. | Shorter lease times, such as month-to-month. |
| Lease a set amount of space, with no option to downsize or upsize. | Lease a flexible amount of space, which you can adjust as needed. |
| The business signing the lease must spend money on amenities and interior design. | The business signing the lease saves money by offloading design and amenity administration to an SPaaS company. |
| The property owner must seek out new tenants themselves. | The SPaaS company guarantees income and ensures occupancy because the company has the flexibility to choose tenants of all sizes. |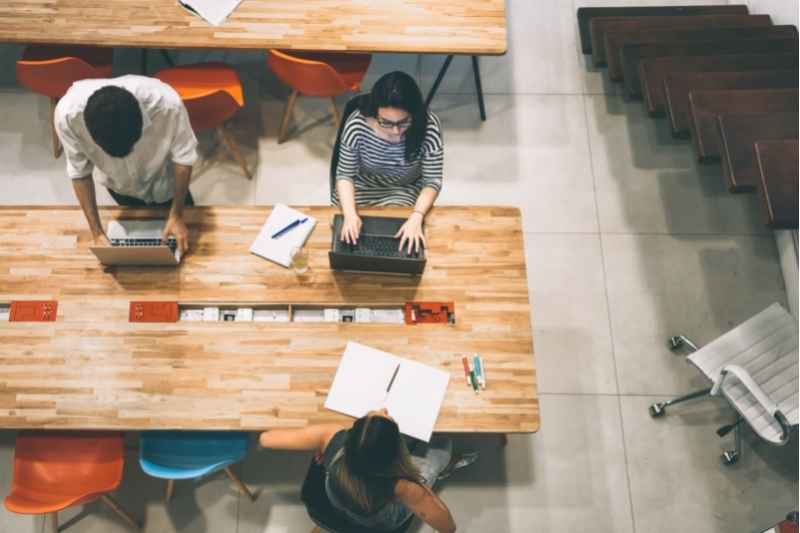 What are the benefits of space as a service?
SPaaS is booming in smart cities because it offers many benefits for tenants and landlords alike. Space as a service allows for a better experience for tenants and easier management for property owners.
A better experience for tenants
Imagine you're in charge of a growing startup. You're ready to stop working out of your garage, but traditionally leasing office space would be too big of a commitment. It'd take a pretty big chunk out of your budget, too.
So where are you going to work in the meantime? Answer: You contact a workplace-as-a-service company that lets you establish month-to-month occupancy. You'll be able to access all the features, amenities, and technology that come with a traditional office without confining yourself to a constricting lease.
Easier management for property owners & operators
Typically, property owners launch a space-as-a-service arrangement by signing a deal with a SPaaS company. These companies then administer the day-to-day business of maintaining amenities and managing lease agreements with tenants.
This arrangement gives property owners the freedom to focus on other aspects of building management like improving the tenant experience. It also alleviates one of a property owner's biggest headaches: the struggle to find and retain tenants.
Watch how ButterflyMX works:
3 examples of space as a service
WeWork is probably the most famous example of a SPaaS business. WeWork rents desks, conference rooms, and other office spaces out to interested workers. It's the most famous example of a business model called coworking, which markets office space as a service to freelancers, remote workers, and businesses.
Outpost Club is an example of a business that markets SPaaS services to residential tenants. Residents have their own rooms, but share communal spaces and have the opportunity to plan outings together and enjoy a more social experience. This new, tech-powered method of community living is called coliving.
Clutter is a business that offers a SPaaS-inspired way to store items. Traditional storage solutions like package lockers charge you a flat rate no matter how much space you use. If you rent a locker, you're charged the same amount to store 12 suitcases as you are to store one. Clutter, on the other hand, only bills you for the amount of space you use in their warehouses.
Why is space as a service taking off now?
Even before the COVID-19 pandemic, employers and employees started to value the versatility and agility that space as a service brings to the table. Now that remote work and the flexible workweek are more popular than ever, businesses are enthusiastically embracing space as a service. Not just because SPaaS is the latest new real estate fad, but because it's the most convenient and cost-effective option.
After 2020, some businesses transitioned to a permanently remote environment. This makes the companies that are still interested in leasing space in a commercial or mixed-use building that much more valuable.
And more and more of these businesses are willing to embrace modernity, innovation, and space as a service instead of old models of leasing. Businesses just don't know what the future holds. In the face of uncertainty, companies using space as a service aren't just saving money. They're also preparing themselves for every possibility.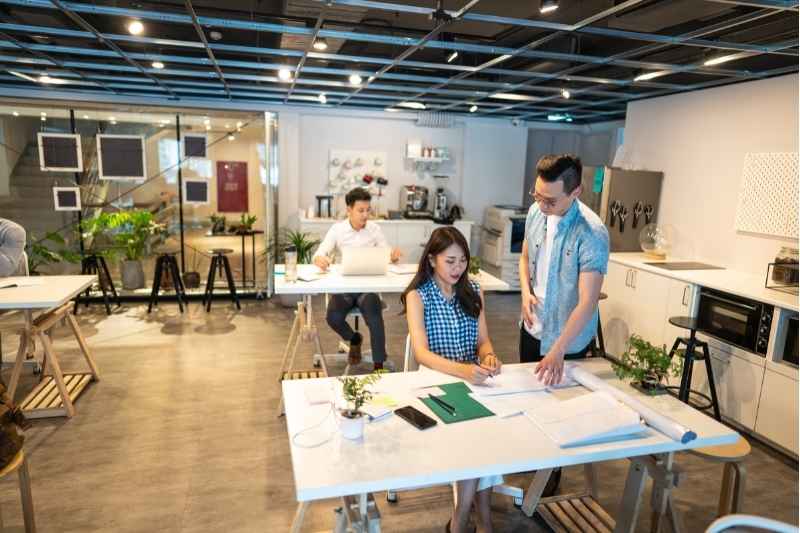 How to optimize your property for space as a service
If you're looking to embrace space as a service, access control is one of the best investments you can make. Companies will always be coming and going, and each of them will need a way to manage access for employees, visitors, and delivery couriers.
The best way to control access when your building holds several diverse tenants is to use ButterflyMX.
Using ButterflyMX to enable space as a service
From a web-based dashboard powered by the ButterflyMX OS, you'll be able to complete tedious administrative work with just a few clicks. You can easily update and adjust tenant access permissions, and view an audit trail of all door release events to better secure your property.
Your tenants will also appreciate ButterflyMX. Tenants can open doors from their smartphones instead of carrying around keys or fobs. This also spares you the hassle of issuing and collecting access credentials.
On top of that, tenants can issue single-use delivery passes to couriers and one-time or recurring virtual keys to guests. That way, your tenants and their employees can quickly grant access for food delivery drivers at lunchtime or vendors stopping by for a meeting. By giving tenants the power to manage visitor access, you're adding convenience for them and saving yourself time.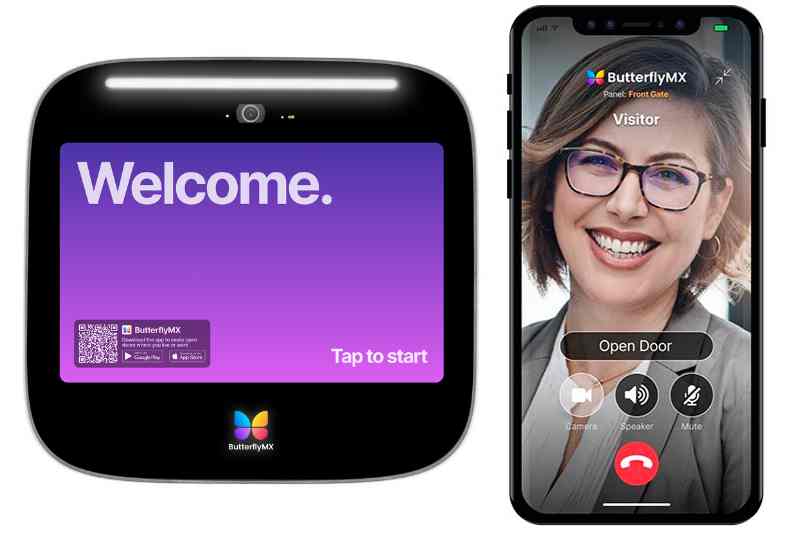 Takeaways
Now that flexible work is so popular, space as a service is one of the most efficient and adaptable ways to lease space. SPaaS is the next evolution of the traditional lease, and enterprising property managers are already investing in ways to prepare for this new model of working and living.