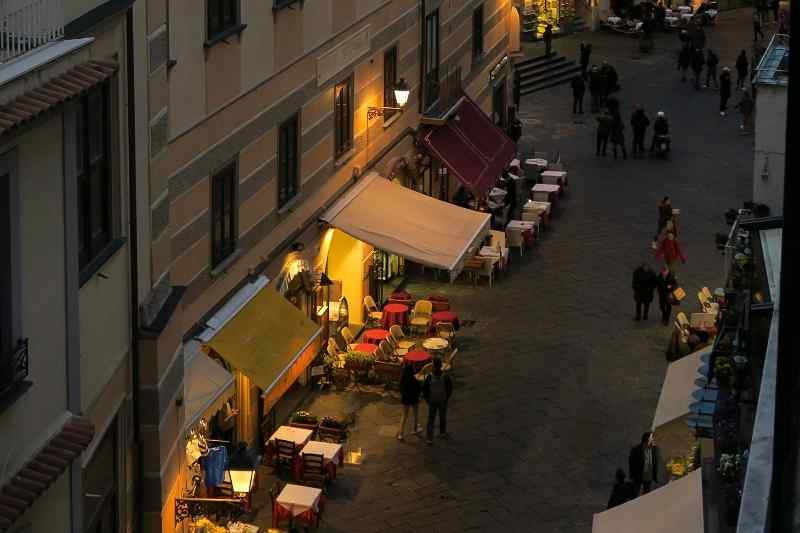 It's a common sight in urban environments: a building that contains storefronts on the ground floor while residents live in apartments on the upper floors. This kind of building is called a mixed-use building. As mixed-use buildings gain popularity in cities all over the world, developers, owners, and managers are investing in property technology to better manage and control access to these unique buildings.
In this post, you'll learn what a mixed-use building is and what the benefits are of developing and managing one. Then, we'll show you how to best control access in a mixed-use building.
This post covers:
What is a mixed-use building?
A mixed-use building is any structure that serves more than one purpose by hosting a combination of residential, commercial, retail, hotel, parking, medical, entertainment, and/or industrial uses.
The most common mixed-use buildings are constructed for multiple tenants and host both residential and commercial renters. For example, a building might dedicate its first floor to a business like a coffee shop or grocery store while renting out rooms on the upper floors to residential tenants. Mixed-use buildings can contain everything from co-working spaces to doctors' offices.
People have been living in mixed-use buildings for thousands of years. All the way back in ancient Rome, buildings called insulae hosted both apartment units and vendors like food stalls, bookstores, or wine shops (called tabernae). Even back then, people saw the benefits of letting commercial businesses and residential units mix to create a bustling, thriving cityscape.
Examples of mixed-use buildings
Crown Sydney, a 75-story skyscraper in Barangaroo, Australia, is a perfect example of what a mixed-use residential building can be. By virtue of its size, Crown Sydney hosts multiple businesses, including cafes and a hotel, in addition to a suite of luxury apartments.
Another prominent mixed land use example is 35 Hudson Yards, the fifth-tallest apartment building in the dense city of New York. In addition to restaurants, 35 Hudson Yards hosts a multistory Equinox Fitness — and its apartment residents receive a complimentary two-year membership!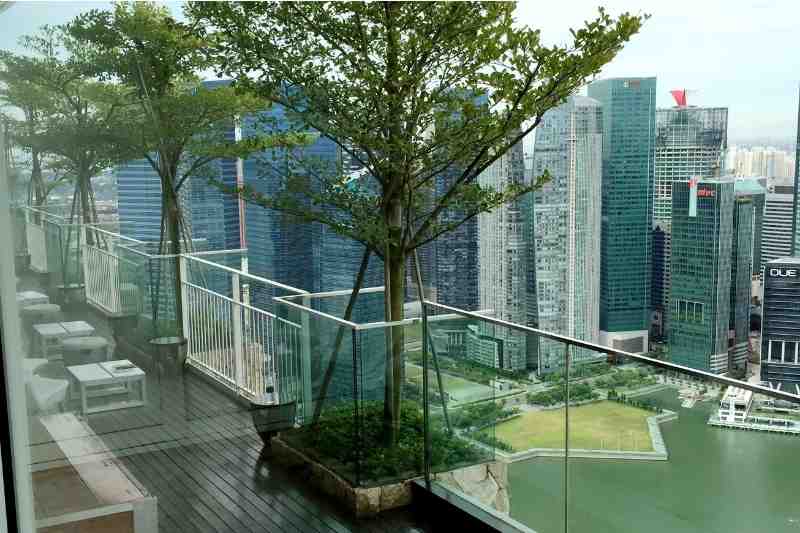 What are the benefits of mixed-use buildings?
Mixed-use commercial buildings offer substantial benefits to developers, owners, managers, and tenants alike.
Here are some of the advantages of mixed-use buildings:
1. Increased walkability
Walkability is a metric that describes how easy it is to get around and access services, like shopping centers or grocery stores, without having to use a car. Walkability is an increasingly important feature that younger generations seek when looking for a neighborhood to live or work in. So, having a building in a walkable area makes your property more attractive to younger generations. And developing mixed-use building plans inherently increases walkability.
The benefits of owning or managing a mixed-use building in a walkable area include:
Increased foot traffic to businesses in the building
Ability to charge higher rent prices
Increased property value by encouraging local economic activity and fostering a healthy neighborhood
2. Diversification of your portfolio
Mixed-use developments don't just benefit residents; they'll ultimately benefit your property's budget, too. Having both residential and commercial tenants in your building reduces the chances that you'll be overly affected by a downturn in the real estate market. This is because it transforms your building into a third place property — one where people spend their free time. 
For example, if the local commercial market is down, you'll still be able to depend on your residential units for a steady stream of income. By reducing your dependence on one type of tenant, you'll reduce the overall risk of your investment.
3. Increased sustainability
Contributing to urban density by mixing residential and commercial tenants is a great way to go green as a real estate professional. Instead of developing apartments and commercial complexes in separate buildings — each with its own separate heating, plumbing, and HVAC systems — a mixed-use building design increases efficiency by hosting both in the same building!
By managing a multi-use development, you'll also contribute to sustainability in other ways. Increased walkability, for example, decreases dependency on cars in your neighborhood. This in turn reduces pollutants and energy usage.
Managing access for mixed-use buildings
Mixed-use zoning will have many positive effects for your commercial tenants, residents, and your bottom line. However, mixed-use buildings require some unique management solutions. The most important matter to address is how you'll control building access.
Every multi-tenant building requires a solution to ensure secure and convenient access. But, when you're managing access for a mixed-use building, that means segmenting access control out to the correct parties. For example, a commercial tenant won't be happy if residents can use their residential security credentials to access the offices in the building.
Simply put: Your building's tenants should only be able to access the spaces they're authorized to access.
Residents and commercial tenants interact with a mixed-use building in different ways. This means they also have unique access control needs. Apartment residents may be more likely to receive late-night food deliveries, in which case a system with Delivery PINs would benefit the building. Meanwhile, commercial tenants may prioritize a system that allows them to send virtual keys to their daily visitors, from job applicants to business associates.
The bottom line: People renting space in a mixed-use development should only have access to specific areas depending on how they use the building. You'll need a comprehensive access control system to keep up.
Here are a few ways you can manage access in a mixed-use building: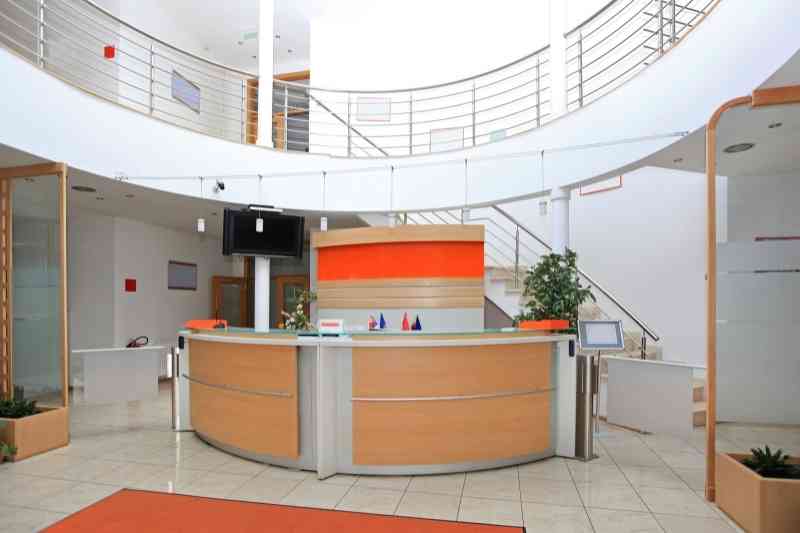 1. Front desk
Front desks are a great way to manage access in a multi-use building while still providing a human touch. Your front desk staff will be able to steer commercial tenants and residents towards the correct areas. In addition, they can also help out with directing visitors and package deliveries.
However, maintaining a front desk in a mixed-use building can be hectic, to say the least. So, you may want to implement an additional form of access control, such as a video intercom at the front door. That way, building tenants can manage access for their visitors. This allows a front desk agent can focus on delivering a positive tenant experience.
2. Elevator controls
Countless buildings use elevator controls to ensure that tenants and visitors can only access the floors where they're authorized to be. Elevator controls improve security by automatically directing visitors, residents, and commercial tenants to their intended floor. This guarantees peace of mind for both residents and commercial tenants alike.
3. Keypads
Keypads are access control devices that residents and visitors can unlock with PIN codes. They're an effective way to control access to interior spaces within a building. However, keypads may not be suitable for front entrances, as they don't allow for real-time communication between a resident and a visitor.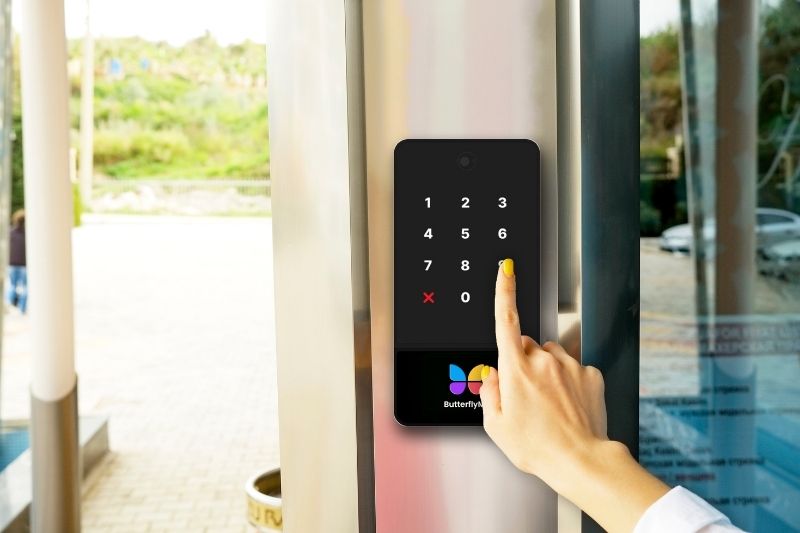 4. Intercoms
Intercoms are one of the most popular solutions for managing access into a building. Through an intercom, building residents can speak to visitors and remotely grant them access through the front door or gate.
When choosing an intercom for your mixed-use building, look for one with video calling capabilities and cloud-based management. With a video intercom, tenants or front-desk staff can visually confirm who's requesting access. And having a cloud-based intercom allows owners and operators to manage the system from anywhere.
ButterflyMX in mixed-use buildings
For a unified ecosystem that lets you easily manage every aspect of your mixed-use building's access experience, choose the ButterflyMX suite of intercoms, elevator controls, and keypads. ButterflyMX is a mobile access control system that enables convenient, segmented access for residents and commercial tenants in mixed-use buildings.
With ButterflyMX, it's easy to add, remove, manage, and organize tenants from our cloud-based dashboard, the ButterflyMX OS. In the ButterflyMX OS, your property staff can manage access permissions and view time- and date-stamped photos of all entry events. Our commercial directory also allows you to organize and display commercial tenants by companies or groups, ensuring that visitors can always request access from the correct tenant.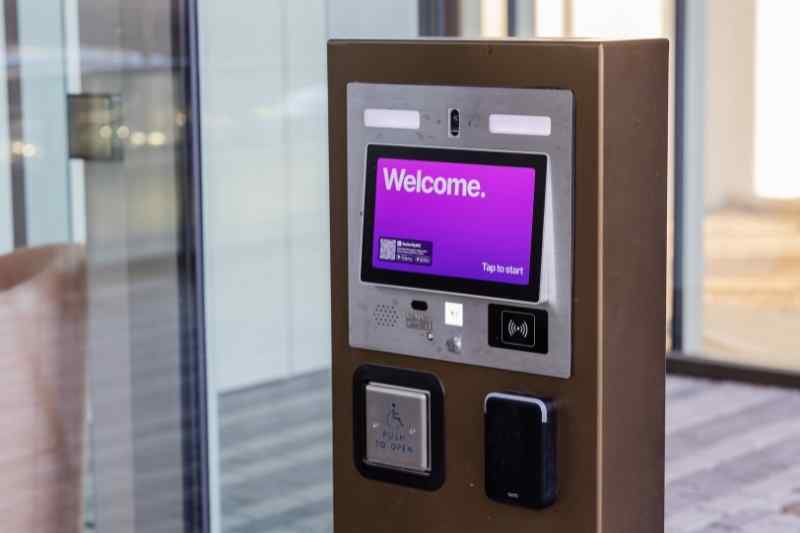 For mixed-use buildings, consider installing a video intercom at the front door or gate and augmenting it with elevator controls and keypads throughout your building. That way, you'll guarantee secure access to visitors and tenants without having to hand out physical credentials like keys or fobs.
Finally, ButterflyMX integrates with your property management systems. These integrations automatically update the ButterflyMX system to reflect changes in your rent roll. So, your staff will no longer have to spend time manually changing permissions for every tenant as they move into and out of your building.
Watch how ButterflyMX works:
Takeaways
Whether you're interested in developing a mixed-use building or converting an existing property to mixed-use, there are countless benefits of doing so. Mixed-use buildings maximize property value, contribute to the vibrancy of your community, and reduce the risk of your investment. And with ButterflyMX, you'll be prepared to effectively manage the building and control access.