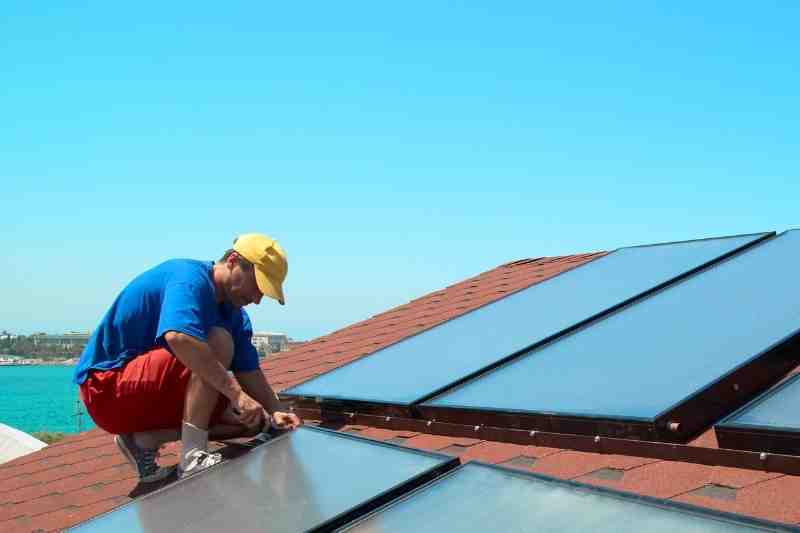 Technology and finance innovations are revolutionizing every aspect of life in the built environment. The energy as a service model is a new practice that lets you add appliances and other fixtures to your property without any initial investments on your part. As a result, tenants enjoy cheaper and more efficient access to crucial utilities, like electricity, lighting, and water.
But is it right for your property?
In this post, we explain what energy efficiency as a service is. Then, we explain what happens over the course of your relationship with an efficiency as a service company. Then, we help you determine if it's right for your property.
This post covers:
What is energy as a service?
Energy as a service (EaaS) is a business model that allows property owners and managers to implement energy upgrades without paying any upfront investments.
You can use efficiency as a service to help you construct a new property with efficiency in mind, or you might use an energy efficiency consulting company to help you retrofit an existing property. Efficiency as a service contracts take place over moderately-sized lengths as far as real estate is concerned, usually ranging from 5 to 20 years.
Efficiency as a service is one of many "as-a-service" financing models that have popped up in recent years. From software subscriptions to flexible space as a service rental models, the "as-a-service" business model is popular because it allows a consumer to forgo costly initial investments and count on another company to handle maintenance and customer support.
Efficiency as a service companies can help you save money on:
Electricity usage
Water
HVAC
Sewage
Lighting
Note: Another term for an EaaS company that just focuses on lighting is lighting-as-a-service or lumens-as-a-service company.
How does energy efficiency as a service work?
Energy efficiency as a service works by enabling a property owner to execute energy upgrades without paying any money down — instead, an energy company pays for the development, design, construction, maintenance, and new equipment.
EaaS allows you to spend less on your utility bills by overhauling your existing equipment without substantial investments upfront. Instead, you'll sign a contract with an energy-as-a-service provider that takes care of installation and maintenance. In return, this company will be paid a cut of the money you're saving through the use of their efficiency-increasing technologies. So, they receive payment, and you create a net zero real estate environment. 
Watch how ButterflyMX works:
What happens after you sign up with an EaaS company?
To work with an EaaS company, you'll first sign a contract that dictates how long your relationship with the energy saving company will be, how much money you pay them, and what happens to the equipment they install at the end of the contract. Then, they'll get to work.
Here's what happens after you sign a contract with an efficiency as a service company:
1. EaaS company surveys your property
The company will take a look at things like your existing appliances and meter reading equipment. Then, they'll work with you to pick out the additions and upgrades that will fit your property best.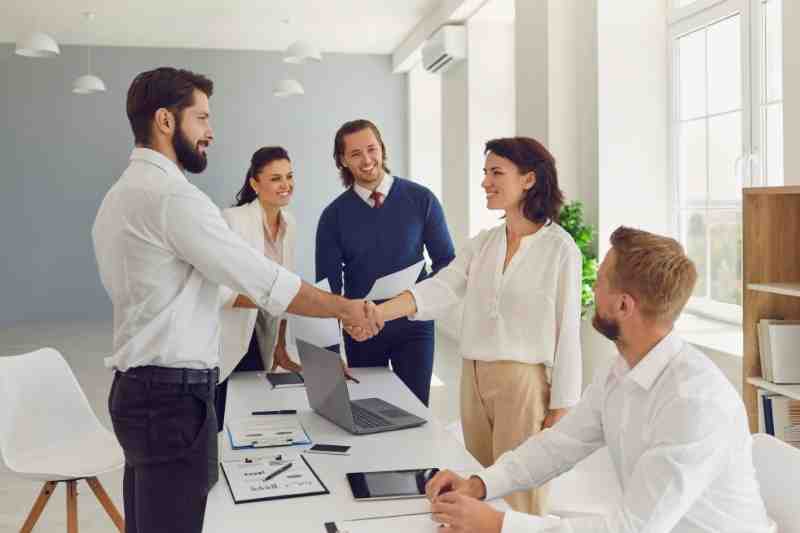 2. Company installs equipment
An EaaS company might handle installation themselves, or they might hire a third-party contractor. Thanks to the payment structure that energy efficiency companies usually follow, this step doesn't require money from you!
3. Company maintains equipment over the life of a contract
During the maintenance period, you can contact the EaaS company at any time if the equipment they installed needs to be fixed or replaced.
Throughout the length of the contract, you'll also be paying the EaaS company a portion of the savings they've created for you. The rest of the savings they've created, however, go right back into your pocket.
4. Contract ends
At the end of the contract, you have a few options.
You can:
Extend the contract
Purchase the equipment
Decide that EaaS isn't for you and return the equipment entirely
Energy as a service example
Let's give an example that shows how you'll pay an EaaS company.
In this example, before you hire an EaaS company, your building uses 1,000,000 kWh per year. Your electric bill for those kilowatt-hours is $100,000.
After the EaaS company installs equipment for you, you pay them with some of the money they've saved for you, and you keep the rest. In this example, an EaaS company saves you $50,000 per year on utilities. Their fee is $35,000 per year, allowing you to pocket the remaining $15,000. And, at the end of the contract, you pocket the entire $50,000!
So, let's see how an EaaS company handles the money that they've saved for you after they're done installing new equipment.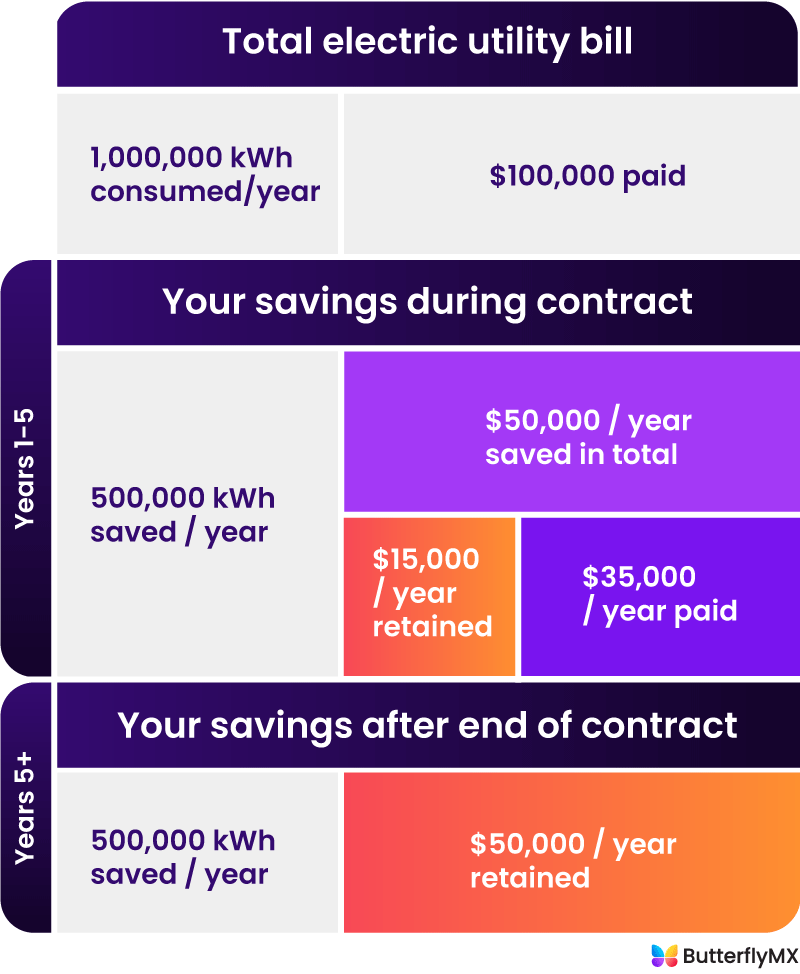 Benefits of efficiency as a service
The nature of energy efficiency as a service gives you a lot of perks. Because the EaaS company assumes a lot of the risk involved in investing in new equipment, you can take advantage of EaaS benefits like zero upfront installation costs, reduced maintenance costs, and increased sustainability.
No installation costs
You might not know which new energy-efficient lighting or cooling systems will be the best fit for your property. After all, real estate innovators are constantly coming up with new inventions, from smart pipes that can automatically detect leaks to smart locks that users can open with their smartphones. But an EaaS company can work with you to tailor a unique solution for your property.
Additionally, your ROI will improve immediately because your operating costs will decrease as soon as the new equipment is installed.
EaaS company is responsible for maintenance
Owning and managing a property is hard enough without having to worry about equipment failures. If you owned your own utility equipment, you'd be on the hook for finding a repairperson. Or you might even have to roll up your sleeves and fix the problem yourself.
EaaS providers take this particular responsibility off of your shoulders, allowing you to spend more time on more pressing matters.
Environmentally friendly
The average office building spends more than $30,000 per year on wasted energy that no tenant uses. And for multifamily property managers, the Department of Energy states that advances in technology allow today's residential buildings to use 30 to 40% less energy than buildings of previous generations!
So how does energy efficiency help the environment – and you? Ultimately, what's good for the planet is also good for your bottom line. If you can cut down on energy usage, you'll also be saving yourself money because you won't pay as much for utilities.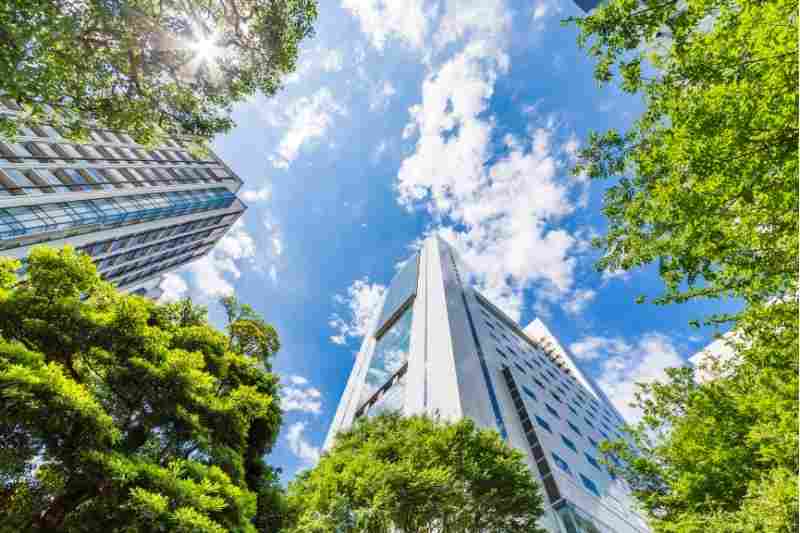 Is energy as a service right for you?
If you're looking to save money, efficiency as a service may be right for you. However, property owners have different preferences.
For example, you might prefer to directly own and operate the utilities on your property instead of contracting out utility maintenance to another company. It's up to you to decide if the control you cede to another company over the course of the contract is worth the initial financial incentives.
However, the positives of efficiency as a service are quite beneficial. You'll save money on utilities in the long run. You'll also be doing your part to help combat climate change. And, you can market your property using green innovations and appliances as a selling point.
Takeaways
Energy as a service has the potential to revolutionize how building owners and tenants use utilities.
You've learned that efficiency as a service is part of a new wave of "as-a-service" business models that are defining the future of building ownership and management. And, you've learned about what happens over the lifetime of an energy as a service contract.
An energy efficiency services company will choose and install equipment on your property at no upfront cost. They'll also take care of any maintenance issues, and you can decide whether or not you renew your relationship with them at the end of the contract.
To sum up, efficiency as a service will help you save money by increasing sustainability on your property, and it's a model that you should strongly consider.