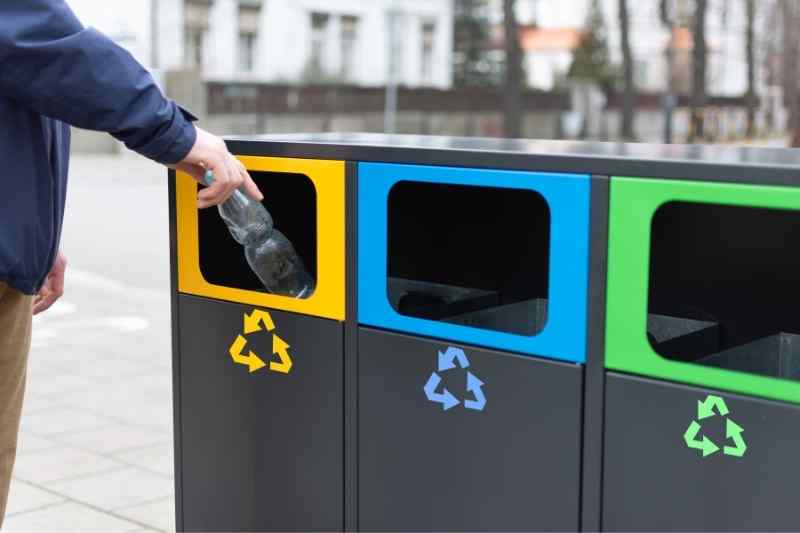 Are you an owner of an office building, a school, a store, a hotel, or perhaps a restaurant? Is your business tasked with day-to-day commercial waste management? Unfortunately, waste production is a typical occurrence in every enterprise. All businesses — from restaurants to hospitals to property management companies — produce waste.
Sadly, we have no control over it, but we can control how commercial garbage is disposed of and recycled. Running a sustainable commercial building means keeping the property clean, which means you must have an efficient waste management plan in place. And we can all agree that sustainability, minimization of corporate premises, and trash management have grown more important in today's economy.
As a result, we've compiled a list of seven critical tips to assist facility managers, building owners, tenants, and other stakeholders in improving waste management in their facilities, lowering costs, and increasing sustainability.
In this post, we cover:
Watch how ButterflyMX works in commercial properties:
What does commercial waste mean?
A company's "commercial waste" refers to all trash generated on its grounds. However, most people aren't sure what constitutes "commercial business waste," and that's understandable.
So, what are examples of commercial waste?
Examples of commercial waste include:
Paper
Retail packaging
Food wrappers
Cans
Cardboard & paperboard
In certain circumstances, it may even comprise waste from agriculture, building industry, and demolition.
Moreover, commercial property managers need to be mindful of properly disposing of trash following the local waste disposal laws and regulations. For example, in some countries, like the United Kingdom, you can't dispose of your business's garbage in your household waste containers.
Why manage your commercial waste?
Every company produces different kinds of waste, depending on the nature of the organization and services. As a property manager, you must know the proper waste deposal methods.
But why?: Well, for starters, you've probably heard of the pollution problem.
Air pollution, water pollution, and land pollution are the three most common types. Environmental and human health are often harmed due to the above factors, and this is no secret.
As it's no secret that improper waste management contributes directly to pollution. And the scary statistics and projections represent that. According to Statista, the globe will have generated around 3.4 billion metric tons of municipal solid waste by 2050.
Businesses must use the best practices in solid waste management and recycling for:
Health and safety reasons
Benefiting our environment
Combatting climate change
More cautious business garbage collection leads to reduced pollution, less deforestation, and fewer harmful airborne infections.
So, to answer the question of "why" business owners should manage their waste:
Garbage that's collected, processed, and disposed of inappropriately will wind up in landfills.
Wildlife and marine life also suffer as a result of environmental damage.
Contributing to the accumulation of trash and "recycling" at landfills pollutes the air, water, and soil.
In addition to being unlawful, illegally disposing of business garbage puts the environment at risk.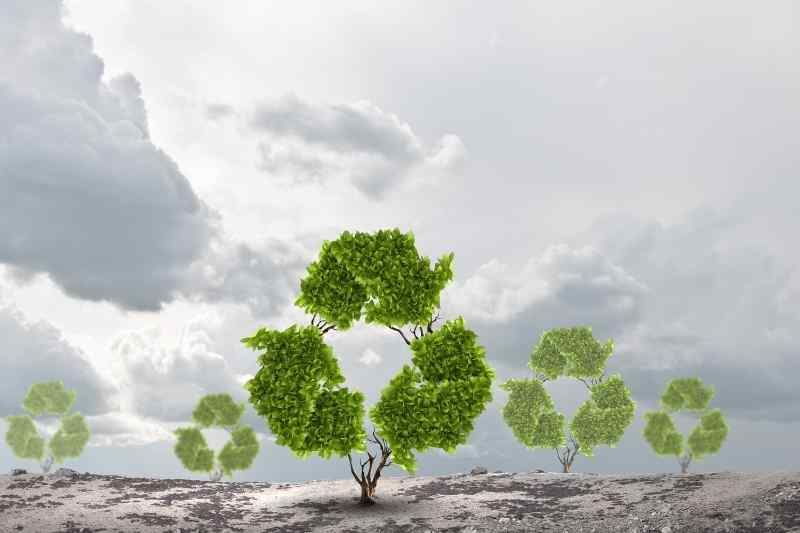 Benefits of commercial waste management
While some businesses are content with a simple trash collection and disposal system, others are more proactive about making an effort to better manage their waste.
Perhaps managing corporate waste might actually become enjoyable if more businesses knew the advantages:
You can improve your bottom line by boosting recycling, which, in turn, reduces waste disposal expenses.
The more you know about the garbage your company generates, the better you can select waste and recycling services that meet your needs.
Sustainable development depends on the effective use of garbage, water, and energy resources. Increasing your company's sustainability may improve your public reputation, attract high-quality tenants to your buildings, and favorably influence your workforce.
Reducing, reusing, and recycling can significantly cut carbon emissions and protect natural resources such as trees, metals, and water.
At the end of the day, proactively managing your commercial waste will benefit your overall business outcomes.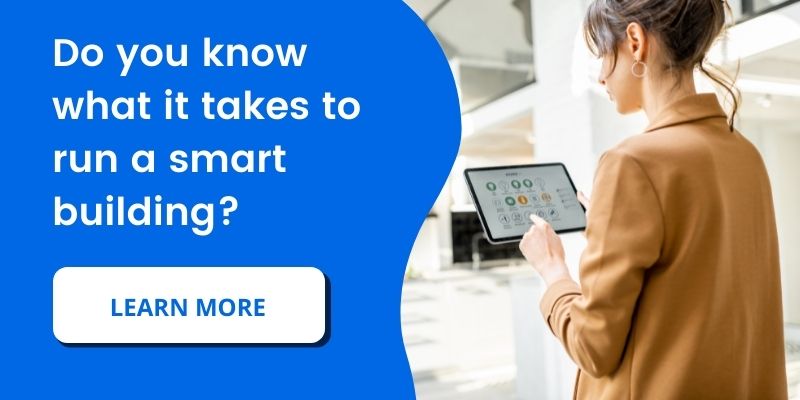 7 tips for commercial waste management
Commercial buildings generate a lot of garbage. So, it's the property manager's responsibility to find effective ways to manage and decrease it.
Here are seven tips for managing commercial waste:
1. Track and reduce the waste you generate
You must track and assess your property's trash levels need to ensure effective waste reduction and management practices. To identify where you're creating the most rubbish and paying the most money, monitor the amount of waste that's being taken away.
Begin by asking yourself:
What is the amount of trash generated by your business each week? And how many industrial dumpsters are needed to dispose of it?
Transporting garbage to a landfill may not be the most cost-effective solution. However, keeping tabs on trash levels makes it easy to monitor progress toward waste and cost reductions.
2. Consider hiring waste management professionals
If your business generates a lot of garbage, you may want to hire a professional in your region to manage it. Waste management services can ensure that all of your waste is disposed of in an environmentally friendly way.
Furthermore, self-service waste collection is full of danger. When you handle your own garbage removal, you are more likely to harm yourself. If your waste includes pathogens and other pollutants, it'll make matters worse.
So, to contribute to a healthy and safe environment, leave the garbage collection to the experts. In this case, instead of segregating and handling various sorts of trash, you might outsource this task to waste management companies.
Specialists in this area are well-versed in all facets of waste disposal and can handle any situation with precision and competence.
3. Adopt waste sorting systems
One of the most effective waste management techniques is sorting. A well-executed waste sorting system cuts industrial waste or appropriately disposes of it, minimizing environmental harm.
Everyone has a responsibility to sort waste materials correctly. Therefore, industries should use recyclable materials in the production of goods to ensure adequate waste segregation and prevent landfill contamination.
So, when it comes to disposing of various types of garbage, companies and municipalities must set up specific areas with clearly labeled containers.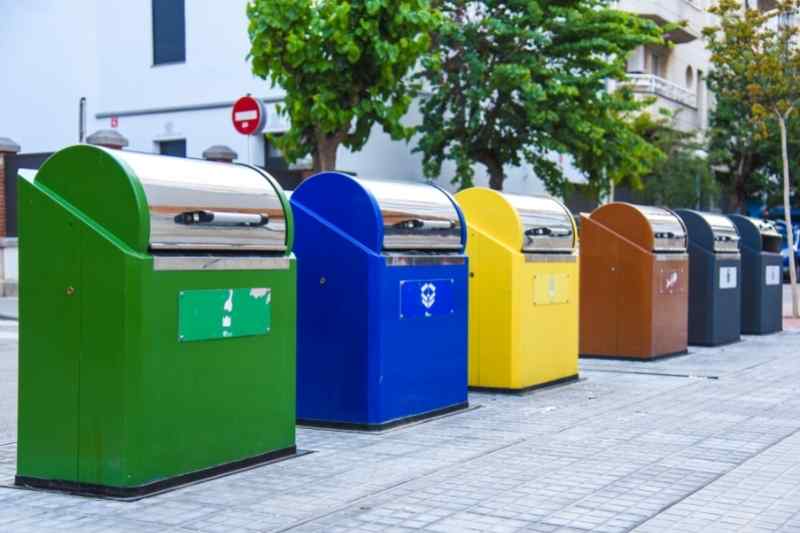 4. Form an internal waste management team
Forming a waste management team is probably the best way to minimize the amount of garbage on your commercial property.
In short, a waste management team establishes short and long-term waste reduction and management targets for all employees. They may even be more creative by installing a waste monitoring system.
To transform recycling into a pleasure rather than an annoying chore, you could provide rewards to workers who engage in the new waste management program.
For example, create a fun, competitive game to see which employee has reduced the most waste in a month. Following tip number one, if you track your waste levels, you can easily determine the winner. The prize can be a complimentary coffee or an extended lunch break.
But, if you find it hard to track by employees, track by departments!
5. Reduce
It's becoming increasingly common to remove printer paper from the office. We live in a modern world, particularly in the electronic age. So consider going paperless — instead of using paper, utilize laptops and emails to point out important documents and contracts.
Another way to reduce waste is to create a dedicated lunch area for your employees. Supply this area with reusable water bottles and glass or porcelain cutlery instead of disposable plastic ones.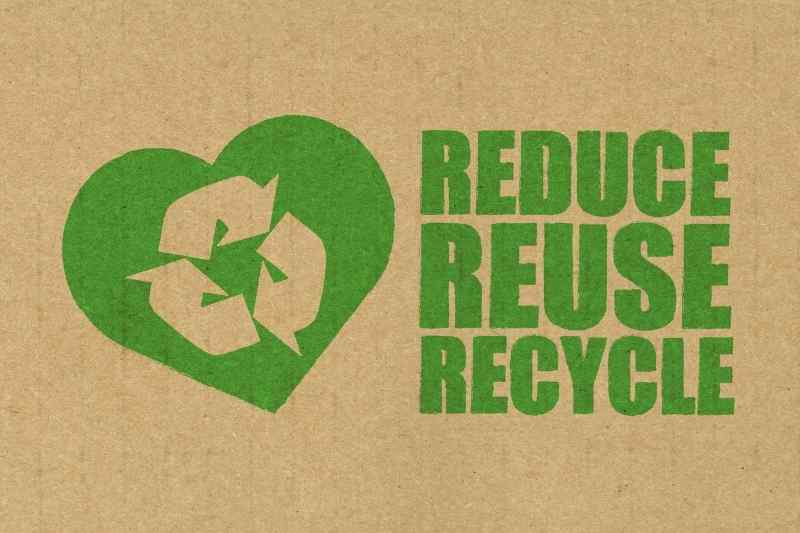 6. Reuse
Reusing items is another great way to manage waste. For instance, donate unneeded goods to a donation center and give away food to homeless shelters or other charitable organizations in your area.
At no additional cost to you, many food banks or health clinics will gladly pick up the supplies. As a result of your company's involvement, not only will you help save the environment, but you can help someone in need.
7. Recycle
Here we are: We finally got to the most often mentioned aspect of waste management — recycling.
Every year, recycling prevents tens of thousands of tons of garbage from ending up in landfills. But most of the world's trash still ends up there.
That is why recycling is a vital part of our daily lives and the future of our planet. As a result, if you focus on recycling, you'll contribute to developing new and useful materials. Additionally, your property will be more environmentally friendly, saving you a lot of money in the long run.
Takeaways
As you've probably learned from this article, there are several solutions to decrease waste in commercial properties. So, consider implementing the tips mentioned above to improve waste management and reduction. You may even meet progress sooner than expected and earn a green building certification.
However, keep in mind that efficient waste management on commercial properties takes time and effort. And if waste management programs are to be successful, property owners must continue to prioritize waste reduction and recycling.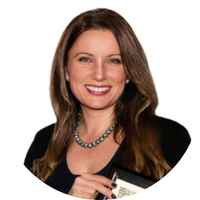 Author's Bio
Terry Tateossian, Founding Partner of Socialfix Media, is a fourth-generation entrepreneur recognized as an Inc. 5000 America's Fastest-Growing Private Companies, Forbes' Top Women in Business, Fastest Growing Women Presidents by WPO, and 40 Under 40 Business Leaders by NJBIZ. Terry has been featured for outstanding leadership and career accomplishments in numerous industry publications as an engineer, a thought-leader in technology, and an innovator in marketing. But her favorite and toughest earned title is being "Mom" to her two children.