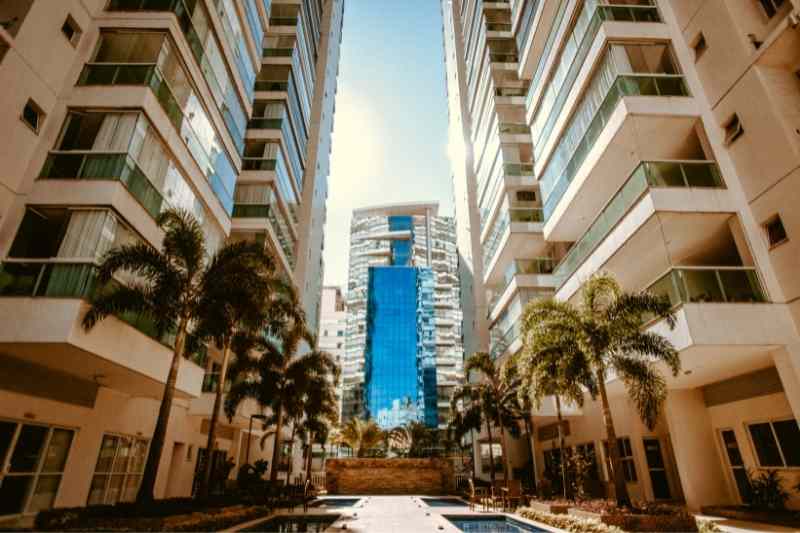 You might've noticed a few condos listed if you've been apartment-hunting lately. Perhaps you didn't know that renting a condo was even possible. Or you're wondering what the differences are between a condo vs. apartment. And which one should you choose to rent?
If you're a property owner or developer, maybe you're assessing a potential renter's concerns about choosing between a condo and an apartment. Or perhaps you're wondering which is better for your portfolio.
Apartments and condos offer distinct experiences, so it's important to decide which best suits you before starting your search. Let's break down the key differences.
This post covers:
Watch to learn about the differences between condos vs. apartments:
What are the differences between condos and apartments?
Ownership is the biggest difference between a condo vs. an apartment.
In short, an apartment is a rented residential unit that's part of a larger residential building. On the other hand, although a condo is similar in structure to an apartment, it's owned instead of rented. Condo owners can rent their spaces out to other residents as a short-term rental. And each condo unit within a building has a different owner.
Let's dive deeper into the differences between condos and apartments:
1. Condos
Usually, condos consist of individual units within a residential building or community. Each unit in the building is privately owned. And the owner can act as a landlord and rent the unit out.
This means it's possible to have a totally different experience renting two different units in the same building because each unit has a different property owner.
Although all units are separate, the condo building or community will include some communal areas, such as a laundry room, pool, or rooftop terrace. Most condos belong to a Homeowner's Association (HOA) which requires owners to pay monthly fees for maintaining the communal areas. The condo may also have a property manager who oversees daily operations.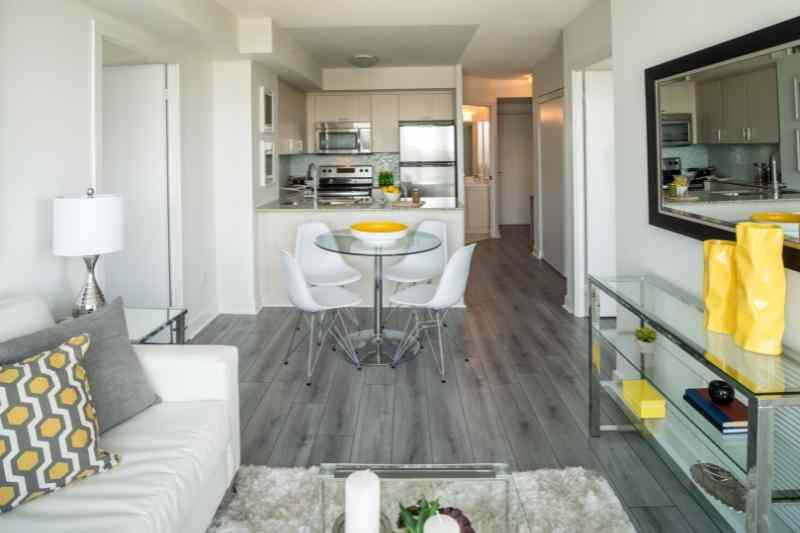 2. Apartments
Unlike condos, apartments do not all have different owners. There is one owner in an apartment building, complex, or community — it could be a single person or a company. The owner might also hire a property management company to oversee daily operations for the entire building.
This means that all residents report to the same leasing office and liaise with the same property manager and leasing agents. Any concerns are common to the entire complex.
To summarize, a condo comprises many units owned by various landlords, while a single landlord or company owns an apartment complex.
You may have a closer relationship with your landlord in a condo, including more one-on-one communication. In an apartment building, you may have less direct contact with your landlord, as they manage all residents. Apartment leasing offices usually have numerous employees who communicate with specific residents.
So which one should you rent? Let's take a closer look at the features of each.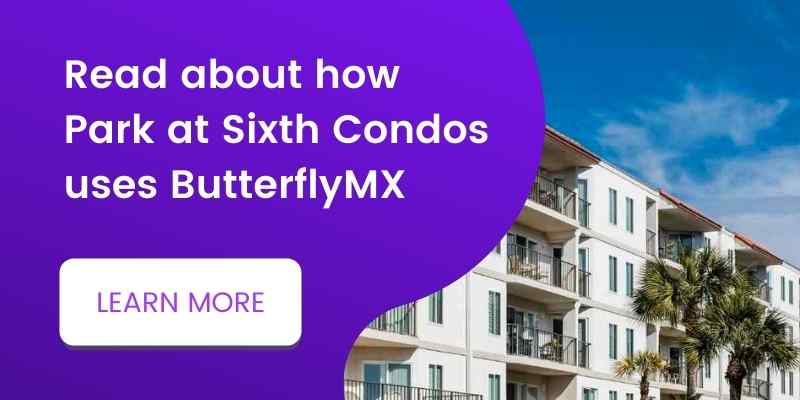 Maintaining condo vs. apartment
Eventually, you'll need repairs in both a condo and an apartment. Broken water heaters, dripping faucets, or water leaks are the most common issues you may run across. This responsibility may fall to you, your landlord, or a maintenance team, depending on which building or housing community you opt for.
Maintenance in condos
In a condo, the HOA should take care of the communal areas. For example, any issues regarding the laundry facilities, stairwells, etc., should be reported to the HOA directly.
However, the maintenance of individual condo units is up to the renter and the owner. How quickly the issues are taken care of will depend on the unit owner. On the one hand, they probably don't have a lot of different residents or buildings to wrangle; on the other, it may take them a long time to contact their preferred repairers or other maintenance providers.
If the unit owner lives nearby, they should be easy to contact, but if they live further away and need to travel long distances or are simply busy, you may find yourself in a tight spot.
Maintenance in apartments
In an apartment complex, renters are not responsible for most repairs. Anything more tricky than changing a lightbulb or resetting a tripped fuse should be reported to the landlord or management company.
A lot of apartment communities offer on-call maintenance. Most will have a dedicated office you can call whenever you run into any issues. Some even have their own online portals, so you can log on and make a service request at any time, day or night.
Online portals are a great tool for property management companies, as they help make renters feel like part of a community. Integrating with their company's website can improve their sales funnel and make it easier for residents to renew their leases.
Maintenance services are a significant advantage of apartment living. The only drawback is that if you happen to be handy, you may not be allowed to fix or replace the appliance yourself, even if it's quicker or easier. Property managers tend to want to keep everything in an apartment building consistent and up to their own standards.
Amenities & costs of condo vs. apartment
Other differentiating factors between apartments and condos are their amenities and costs. Let's take a closer look at each.
Check out the top 8 amenities residents want:
Amenities
What types of facilities do condos and apartments each have? It varies from building to building.
Both condos and apartments are likely to have parking, laundry, and a communal area. Other common amenities are pools and gyms.
There's a chance your building won't have any amenities at all or that they will be outdated, underutilized, or unsafe. Be sure to attend a viewing to check if they're actually functional before signing a lease.
A condo building may include a few extra amenities, such as garage parking, a pet area, a park or playground for kids, or concierge services. Because these are in communal areas, the HOA will cover maintenance.
Though every housing community is different, it's more common for condos to include amenities and new or updated features. While apartments in a building are usually kept identical, condos all have different owners, allowing for more variation.
Condos often have more personal touches than apartments, such as:
Condo owners are also more likely to keep their individual units in good condition to ensure high property value. Overall, condos are likely to edge out apartment complexes in terms of amenities and modern features.
Costs
With individual ownership and more access to shared facilities, you'd assume that condos would always be more expensive, right?
Not necessarily.
Price is determined mainly by area. An apartment and a condo on the same block will probably cost around the same. One will cost more than the other if it has fantastic amenities, but a condo isn't inherently more expensive than an apartment.
Renting a condo
In terms of fees, condos will charge you a security deposit, like all properties. The condo owner sets the rent price and any additional move-in fees (e.g., first and last month's rent). These costs may be more negotiable as you're dealing with an individual.
Depending on your lease, you may have to contribute to HOA fees and amenity fees. The payment method varies, but since you're not working with a big company, it's less likely you'll be able to pay online. More commonly, condos will ask you to pay by check.
Always ask the landlord of your condo for their payment method before you sign the lease to prevent any issues or delays.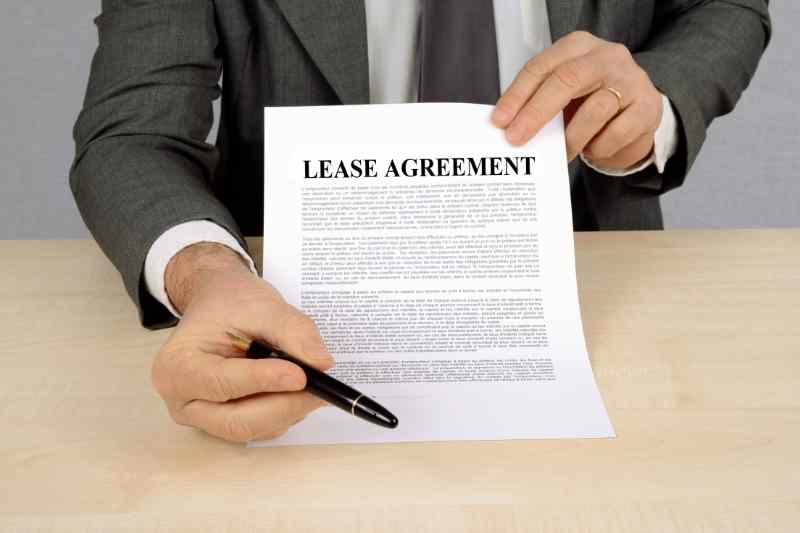 Renting an apartment
You probably know the typical costs and fees if you've rented an apartment before. The standard payment upon moving in includes the first and last month's rent, a security deposit, and additional fees.
You may have to pay a pet fee if you have furry roommates. The pet fee is a deposit to cover any damages to the apartment caused by your pet. An application fee covers your background check.
Before you rent an apartment, the property management company needs to be assured you are who you say you are. They will verify your employment, income, and references and run a background check. These verification procedures come at an additional cost.
Learn about how much you should charge for rent:
It's usually possible to pay rent for an apartment online, assuming your online portal has this functionality. Property managers hoping to build an online platform should follow a test plan example, so renters can be confident their personal and financial data is in safe hands.
Residents must pay separately for utilities not included in rent — usually through external providers — such as:
Gas
Electricity
Internet
Utility payment is another discrepancy between apartment and condo living. Depending on your landlord, you may pay both rent and utilities in one monthly bill. The condo owner will manage these payments for you.
Rules & regulations in condo vs. apartment
Renters' rules and regulations may vary based on the apartment or condo building. If you want to maintain a positive relationship with your landlord or property manager, it's crucial to be aware of them upfront.
In a condo, the main rules will be set by the HOA: Covenants, Conditions, and Restrictions (CC&Rs). These will restrict what you as a resident can do in the communal areas. They may also impose limits on what the landlord can do with the property.
Typical CC&R rules include:
Not leaving trash around the community
Not putting up door decorations deemed inappropriate
Enforced quiet hours during the night
Condo owners can also set their own rules. The information should be outlined in your lease. So, read it thoroughly before signing.
In an apartment, all residents must follow the same set of rules. The property management company establishes these rules. There will be restrictions regarding what you can do in the communal areas and your apartment's interior.
Rules for apartments may include:
Whether you can drill holes to hang artwork or picture frames
Painting or using adhesive on your walls
Limiting the number of guests you can host inside your unit
Takeaways
For renters: Decide what your priorities are before you start narrowing down your search. What do you care more about? Modern, up-to-date living spaces or 24/7 apartment maintenance?
For property owners: Ensure residents are fully informed about what your property offers. If your property management company has an online portal or app, include how-to videos and blogs to ensure residents understand how to use the software.
Understanding the key features of condos and apartments will equip you to best assist and manage prospects. As a result, property managers and residents will find clarity in their wants and make the perfect match.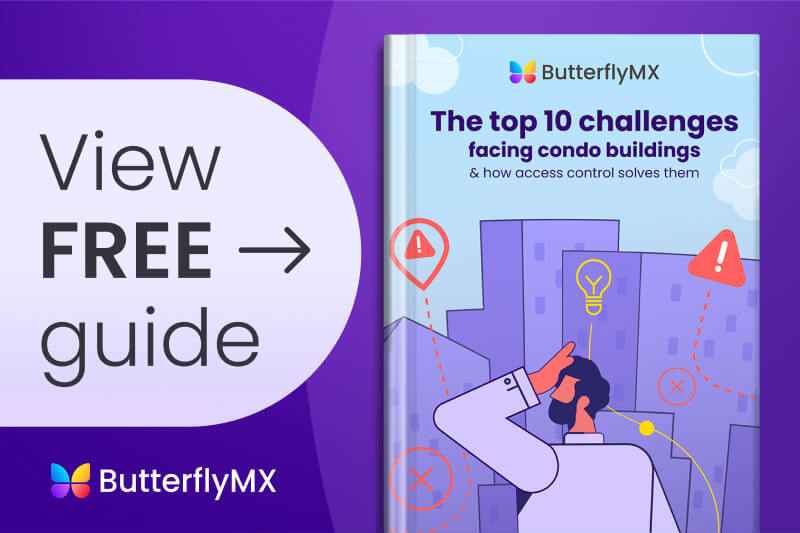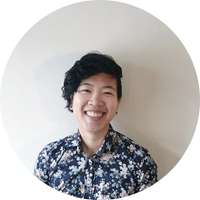 Author's Bio
Grace Lau is the Director of Growth Content at Dialpad, a contact center AI platform for easier team collaboration. She has 10 years of experience in content writing. Currently, she's responsible for leading editorial content strategies and partnering with SEO teams to build content.