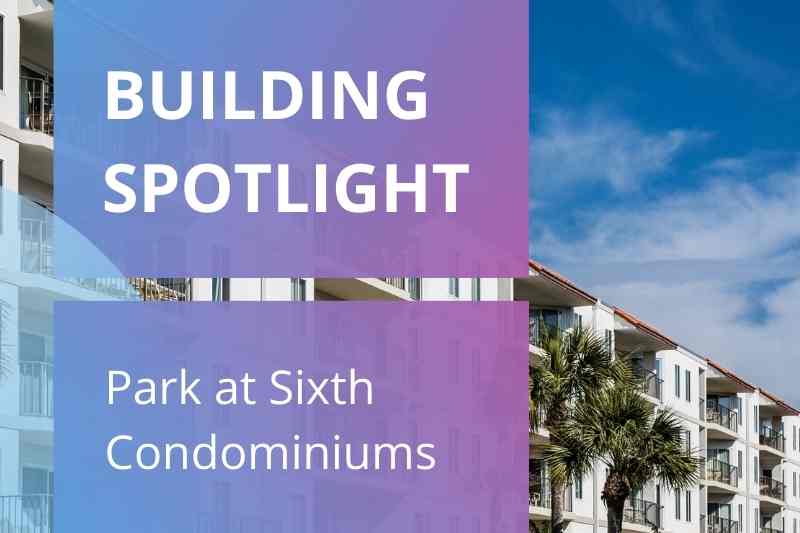 ButterflyMX's video intercoms, package rooms, and keypads are installed in properties across America. Recently, ButterflyMX achieved a new milestone of opening 100 million doors & gates. We're also one of the highest-rated property access companies — with over 9,000 five-star ratings — simplifying property access in over 8,500 multifamily, commercial, gated, and student housing properties.
In this Building Spotlight, we highlight a condo community in San Diego, California: Park at Sixth condominiums. To start, this mid-rise building has 38 units, averaging around 1,000 square feet per residence. Notably, Park at Sixth is located in Bankers Hill, one of the most established neighborhoods of San Diego. Its residents enjoy the easy walkability to budding neighborhood cafes, bars, and shops.
About Park at Sixth condominiums
Units: 38 Condos
Location: San Diego, California
Building Classification: Condominium Community
Project Type: 2013 built
ButterflyMX Product: Video Intercom and Keypads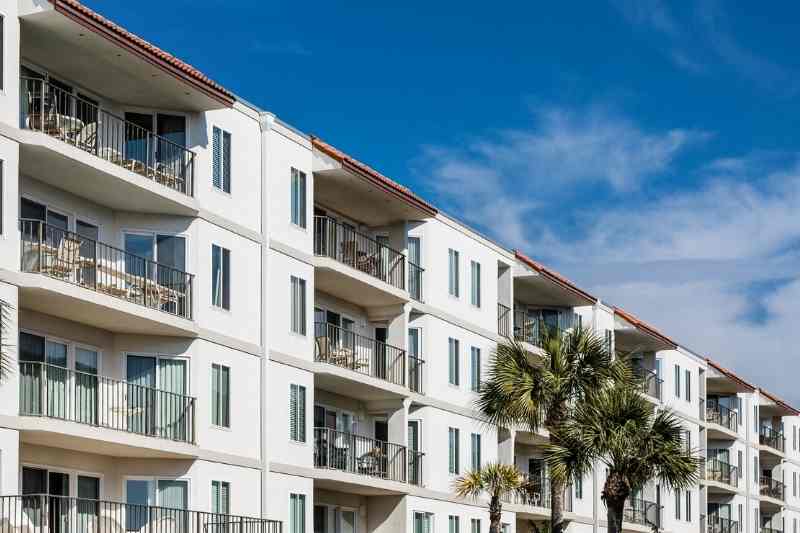 The Park at Sixth condominium building is located directly across from the world-famous Balboa Park in San Diego, California. And the surrounding Bankers Hill neighborhood offers residents rich cultural experiences — to name a few: San Diego Zoo, museums, street vendors, and the Old Globe Theatre. Not to mention that Bankers Hill is home to the well-known Spruce Street suspension bridge. The bridge is a historic structure above the Maple Canyon Trail.
The building's west-facing units capture the ocean breezes and overlook San Diego's breathtaking sunsets. During the nighttime, residents have one-of-a-kind views of the twinkling lights of the city. Lastly, the five-story mid-rise building has a well-equipped club room, fitness center, and guest suite.
ButterflyMX & Park at Sixth
With the ButterflyMX intercom, Park at Sixth condo owners and residents enjoy the convenience of opening the building's front door with their smartphones. Once they download the ButterflyMX mobile app, residents can unlock the door by swiping & tapping their phones or Apple Watch or using Siri or Alexa voice commands.
ButterflyMX offers high-end features to simplify delivery and guest access at Park at Sixth. For example, Delivery Pass allows residents to distribute single-use, timed PIN codes to food delivery and package couriers to leave their deliveries inside the building. In a similar fashion, Virtual Keys give authorized guests — such as friends, family, dog walkers, and housekeepers — controlled access to their condo building. Allowing guests to enter the building even when the resident isn't home.
Watch how Delivery Pass works:
Introducing ButterflyMX Keypads
Most excitingly, the Park at Sixth condo is one of the first properties to install ButterflyMX keypads. Keypads provide a secure and simple way to grant & manage access within the building.
Park at Sixth installed ButterflyMX Keypads at the following amenity spaces:
Auxiliary pedestrian access gate
Clubhouse lounge
Fitness center
Courtyard lobby entrance
With this addition, Park at Sixth residents can open the doors to these amenity spaces from their smartphones or by entering a PIN code. And for added security, the keypad's built-in camera captures a date- and time-stamped photo of every door entry activity. So, the owners and property managers can ensure that only authorized residents are utilizing the spaces.
Thanks to the ButterflyMX video intercom at the front entrance and keypads throughout the building, residents have peace of mind knowing they'll always be able to provide secure and convenient access whether they are home or away. Above all, ButterflyMX adds to the luxury and sophistication of the Park at Sixth condo building — making property access simple for owners, residents, building staff, and visitors alike.