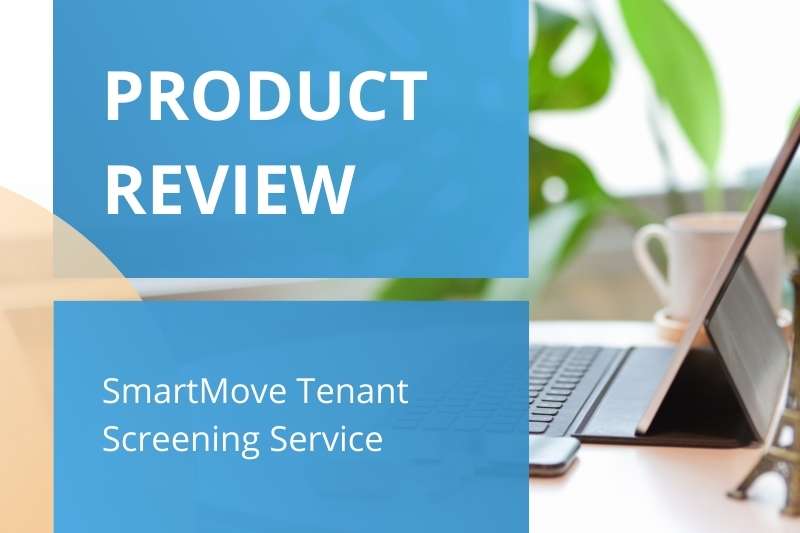 As a building owner or property manager, much of your success depends on filling vacant units. But there's more to it than just signing leases — you also want to make sure you're renting to reliable and trustworthy residents. So, that's why you need the best tenant screening service.
The product of TransUnion, one of the largest credit reporting agencies in the country, SmartMove is a tenant screening service that helps owners and managers make smart decisions when renting apartments. Keep reading to find out what SmartMove has to offer and whether it's the right screening service for you.
This post covers:
About TransUnion SmartMove
SmartMove is a product of TransUnion, one of the big three credit reporting bureaus serving businesses and consumers since 1969. TransUnion's values include creating trust and respect between the corporation and its customers. They're committed to accuracy and security that they believe moves businesses forward.
TransUnion passes on these values to its SmartMove tenant screening service, which is designed for property managers and owners of multi-tenant buildings.
SmartMove offers customers a variety of reports, including credit, background, eviction, and more. They have conducted over 3.7 million screenings since their launch and continue to move forward with the slogan, "Great Reports. Great Convenience. Great Tenants."
How SmartMove works
Using SmartMove begins with opening a free membership account. There are no monthly fees, minimums, or special fees to request a screening report — you just pay for the reports you order.
And the screening process is simple. First, the property manager emails the screening request to the tenant. Then, the tenant fills out their personal information and consents to the screening. Finally, SmartMove processes the information and sends the property manager the results and reports they ordered. Property managers can then assess the applicant before approving them and offering a lease.
SmartMove ensures accuracy in every report with its patented in-house process that verifies the applicant's identity.
Watch how ButterflyMX works:
Review of SmartMove
Comparing tenant screening services can be difficult because it may be challenging to decipher the differences between reports and what each company provides. So, we've reviewed SmartMove's services to help you decide if it meets your needs.
Features
Here are SmartMove's five core reports:
ResidentScore®: SmartMove's unique product called ResidentScore® produces a report that may have much more precision than a traditional credit report. With a refined formula, ResidentScore analyzes the applicant's record and generates a score between 350 and 850 to help you better assess a prospect's risk. ResidentScore® is included in every tenant screening package.
Criminal Report: SmartMove offers criminal background reports that search 350 million state and federal criminal databases. The report is completed in minutes and available for you to view 24/7.
Credit Report: Given that TransUnion is one of the big three credit reporting agencies, SmartMove unsurprisingly offers reliable and accurate credit reporting tools. Their credit reports result in a soft inquiry on the applicant's credit history, which doesn't affect their credit score.
Eviction Report: Evicting a tenant is an excruciating experience that can take 3 to 4 weeks and cost you $3500 or more. So, SmartMove offers a comprehensive eviction report to help you avoid that process. They use an extensive credit, personal, and address history database, as well as an eviction database that covers all 50 states and Washington, D.C.
Income Insights: SmartMove helps you determine if an applicant's reported income is legitimately stated. In minutes, you can decide which applicants to skip and which ones require further income verification. Income Insights eliminates the need for manual income checks and lowers your risk of renter payment problems.
TransUnion SmartMove costs
SmartMove offers three different screening bundles at different price points:
SmartCheck Basic costs $25 per screening and includes Credit-Based ResidentScore® and National Criminal Background Report.
SmartCheck Plus costs $38 per screening. It includes everything in the Basic plan plus the Full Credit Report and the National Eviction Report.
SmartCheck Premium costs $40 per screening. It includes everything in the Plus plan, as well as the Income Insights report.
Pros & cons
Pros:
TransUnion SmartMove screening reports are fairly priced and will fit in most property management budgets.
It is the only tenant screening company to offer Income Insights, a proprietary custom report informing managers if their applicants require further income verification.
The ResidentScore® report gives a more comprehensive assessment of renter risk than a traditional credit report.
TransUnion has 50 years of experience researching consumer credit information and producing first-class credit reports.
All reports are easy to use, read, and interpret.
Cons:
The criminal background report is not available in five states: Colorado, Wyoming, South Dakota, Delaware, and Massachusetts.
Their National Eviction Report uses a single eviction database, so the information may not be complete.
Reports are processed quickly, but tenant involvement in the screening process may cause delays.
Should you get SmartMove?
SmartMove's connection with TransUnion and its excellent credit reporting history gives it a good foundation and instant credibility. Additionally, the ResidentScore® and Income Insight reports are particularly robust. Finally, it allows you to pass costs onto tenants. These factors may make SmartMove a viable choice for multifamily property management companies and owners.
However, if you manage or own properties in certain states, SmartMove might not be the right choice for you. It cannot provide criminal data on tenants located in Colorado, Wyoming, South Dakota, Delaware, and Massachusetts. So, you may want to consider an alternative if you're based in any of these states.
Additionally, you may want to avoid SmartMove if you wish to control the entire screening process. SmartMove requires tenant involvement in the process, which could cause delays.
Alternatives to SmartMove
If SmartMove doesn't seem like the best solution for your needs, consider alternatives such as E-Renter and RentPrep. Both of these tenant screening services offer similar products and have some proprietary products of their own.
Takeaways
TransUnion SmartMove delivers reliable tenant screening reports, and their premium bundle may be a great all-around package for the needs of most property managers and building owners.
Disclaimer: ButterflyMX provides these blog posts to help our customers and potential customers make the right business decisions for them. Our blog posts are based on the information we have available to us at the time of writing.