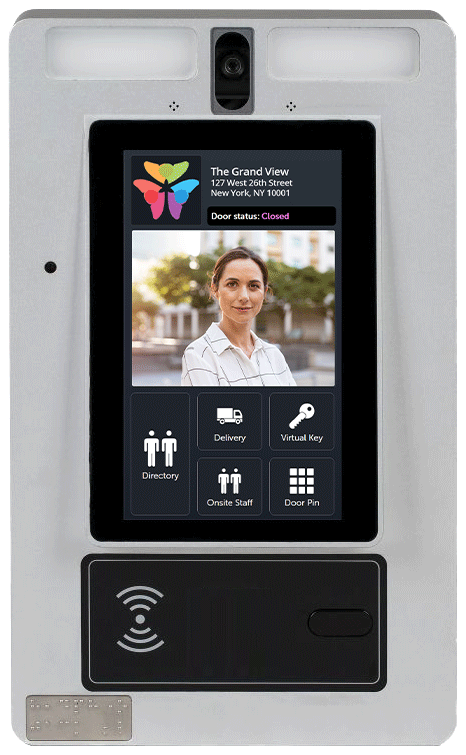 Two year warranty included

Overnight shipping available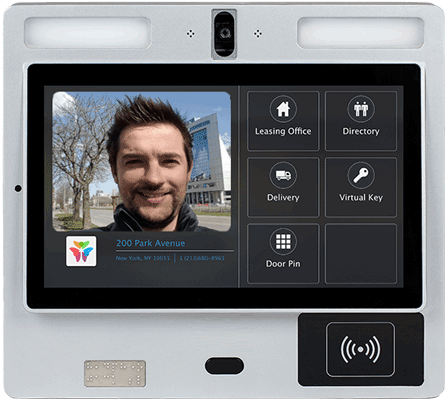 Two year warranty included

Overnight shipping available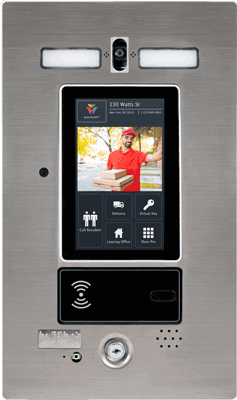 Two year warranty included

Overnight shipping available

Two year warranty included

Overnight shipping available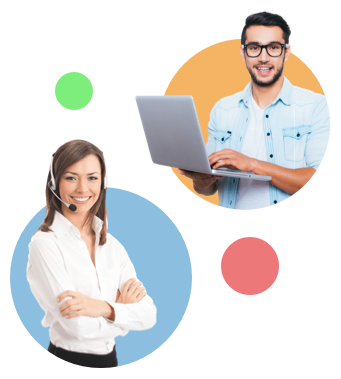 WORLD-CLASS SUPPORT
We're more than a smart intercom
We pride ourselves on outstanding support. We are available 7 days a week to answer your questions, help your residents, and ensure that your experience using our products and services is the best it can be.
Whether you want to learn about how we can help you own and manage a smarter building, need help integrating our intercom with your other systems, or just what to chat — we want to hear from you.
Frequently asked questions
---
Do you charge to download the mobile app?
No, our software pricing is inclusive of the download of our mobile app to your iOS or Android device. In multifamily, our software pricing is per unit/apartment/house, not per resident. In commercial/offical, our pricing is per each employee that would like to use our mobile application.
What does your mobile application allow me to do?
Our mobile application allows you to open and manage doors from your smartphone,  issue virtual keys, create delivery PINs, review entry logs, and much more. It also lets you take advantage of all future updates.
For more information on the features that come standard with our mobile application, please visit our Resident Features Pages.
Do I need a smartphone to use your system?
No, you do not need a smartphone. Our system also works with any normal telephone. When you have a visitor, their call is made to your telephone number and you can press 9 to open the door for them.
To view entry logs, issue virtual keys, or create delivery PINs, you can log in to your online account.
Do you install your smart intercom?
No, our smart intercoms are installed by a low-voltage installer. Typically the same person who installed your electronic locks or the security system at your building.
We do, however, have a network of certified installers that we can recommend if you need assistance in installing our products. Contact us to get connected with an installer in your area.
What is needed to install your smart intercoms?
Our intercoms require three connections to be installed at your building: internet, power, and door strike.
For more information on how to install our intercoms, please visit our Installer Resources Page.
Do you warranty your products?
Yes, all of our products include a two-year hardware warranty against malfunction or failure. However, we do not warranty our products against vandalism or incorrect installation.
To ensure you do not void the warranty when installing our products, please take our free, 30-minute certification course.
How durable are your smart intercoms?
Our smart video intercoms are made from hardened materials designed to withstand even the most extreme conditions. Our touchscreen is made from a polycarbonate display and is vandal-resistant (tested to withstand 225g drop ball test from 1.6 meters).
For more information on the materials used to manufacture our intercoms, please review our Smart Intercom Specifications.
Do you offer pedestals for your smart intercoms?
We have partnered with PedestalPro to design and manufacture pedestals for our smart video intercoms.
If you would like more information on the pedestals they offer, please visit PedestalPro.com
Can your smart intercoms be installed outside?
Yes, with the exception of our indoor intercom, all of our smart intercoms are IP65 rated. They are designed to be used in the rain, cold, heat, and snow and in areas where temperatures can range from -30ºC / -22ºF  to  +60 ºC / +140 ºF.
For more information on where our smart intercoms can be used, please review our Smart Intercom Specifications.
Do you update your software?
Yes, we have a team of software developers and engineers that are constantly working on new features and integrations. When a new feature or integration becomes available, we push it out to all users of our platform. 
How do your elevator controls work?
If your building has a key-fobbed elevator, our smart intercom can temporarily unlock the floor that the resident lives on. This way, when a visitor is granted access to the building the tenant does not need to come down to greet the visitor. They can simply go up to the resident's floor.
For more information, please visit our Elevator Controls Page.