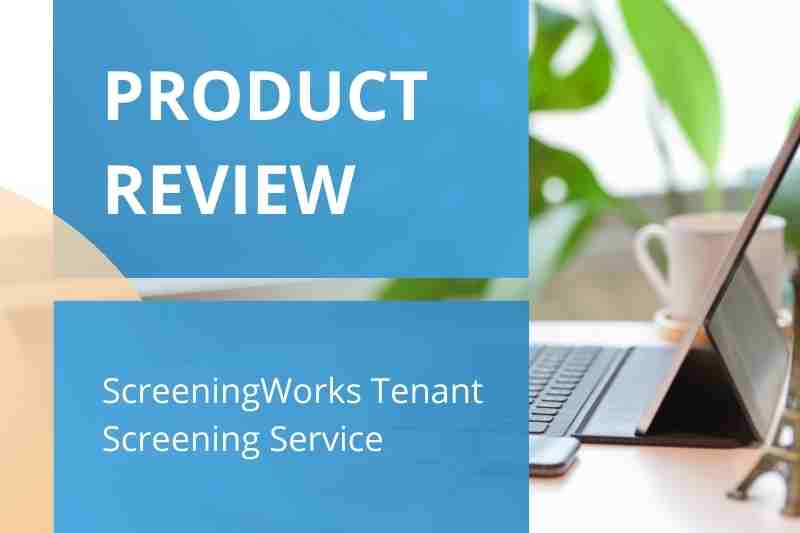 If you're a property manager, you need a reliable tenant screening tool to ensure you're renting to the most trustworthy residents. But with so many different software options on the market, it can be difficult to make the right choice for your building.
ScreeningWorks by Yardi is a popular option you may have come across. ScreeningWorks offers many features designed to help you make informed decisions about which prospective renters you offer leases to. Keep reading to learn more about ScreeningWorks and see if it's the right solution for you.
This post covers:
About ScreeningWorks
ScreeningWorks is an online resident screening system that helps property managers make informed rental decisions and minimize risk. This service is one of the many property management solutions offered by Yardi, a software company serving property owners and managers.
Yardi was established in 1984 as a small startup focused on creating quality software and ensuring customer satisfaction. Since then, Yardi has expanded to offices throughout North America, Europe, the Middle East, Asia, and Australia. They claim to have set the standard for real estate software solutions.
Yardi designed ScreeningWorks Pro as a feature built into their Yardi Voyager property management system for an easy-to-use integrated solution.
How to use ScreeningWorks
The ScreeningWorks platform delivers comprehensive reports to help property managers make smart decisions about who they lease to.
Once you purchase access to ScreeningWorks, you can use the platform by simply logging in from a browser on your device. If you're already using Yardi Voyager property management software, the ScreeningWorks Pro system is already integrated for you to access directly.
After running background checks, ScreeningWorks removes the guesswork by providing you with automated recommendations to help you find qualified residents. The system is customizable for different property types, such as conventional, subsidized, and student housing.
Watch how ButterflyMX works:
Review of ScreeningWorks
If you're thinking about investing in Yardi ScreeningWorks to screen prospective residents, read on to learn more about its specific features and costs.
Features
ScreeningWorks software comes with a few key features to help you get the information you need. You also have the option to add advanced features to the system if you'd like.
ScreeningWorks features include:
Credit reports from the three major bureaus including Equifax, Experian, and Transunion.
Background checks include terrorist, drug trafficking, sex offender, and Social Security fraud screening.
Landlord/tenant civil court record reports.
Integration with the Yardi Voyager leasing cycle, which can generate leasing documents.
Combined screening and operational data to make informed business decisions.
Customizable rules that automate rental decisions for better compliance.
Get portfolio-wide traffic and screening activity with strategic analytics and executive reports.
Optional features available at an added cost include:
Instant employment and income verification via The Work Number® from Equifax®.
International background screening, which allows you to access international credit reports to effectively screen applicants who recently moved to the U.S.
Advanced identification verification to ensure applicants are who they say they are.
Access to Experian® RentBureau® reports to view applicants' rental payment history.
Cost
Yardi does not share the cost of its services on its website. To learn more about pricing for ScreeningWorks you must contact Yardi's sales team and request more information.
Pros & cons
Pros:
ScreeningWorks' credit checks provide extensive information about the prospective tenant's background, giving you an in-depth look at the prospect to make the most informed decision possible.
You can customize reports depending on your individual property's needs.
Integration with Yardi Voyager saves you time by screening tenants as part of the leasing process through your property management software.
Cons:
The system may not be able to pull criminal data and eviction reports from some states.
Hard credit inquiries may affect prospective residents' credit scores.
Only integrates with Yardi Voyager and no other property management systems, at the time of writing this post. 
Should you get ScreeningWorks?
Overall, ScreeningWorks is a good option if you're looking for a comprehensive tenant screening service. The system is provided by Yardi, which is a reliable real estate software provider in the industry. Since Yardi has decades of experience, you can rest assured you'll get timely customer service and support.
If you already use Yardi Voyager property management software, the simple integration between the platforms will allow you to seamlessly manage your leasing workflows. You'll have access to your PMS and your tenant screening reports all in one place.
On the other hand, if you own or manage a smaller portfolio or don't find detailed screenings necessary, you may want to consider other options.
Alternatives to ScreeningWorks
One comparable alternative to ScreeningWorks is RentPrep. RentPrep is a slightly less comprehensive tool that only provides pass/fail indicators on reports unless you pay extra. If you don't need a lot of data and extra background checks to make your decision, RentPrep is a good option.
Another option that offers affordable screening services is E-Renter. E-Renter's convenient screening packages are a good option for property managers who routinely need the same reports for many prospects.
Takeaways
To summarize, ScreeningWorks by Yardi is a reliable tenant screening service if you manage multifamily properties. Its detailed background checks and credit reports can help you minimize risk and make informed decisions about who you lease to.
Disclaimer: ButterflyMX provides these blog posts to help our customers and potential customers make the right business decisions for them. Our blog posts are based on the information we have available to us at the time of writing.