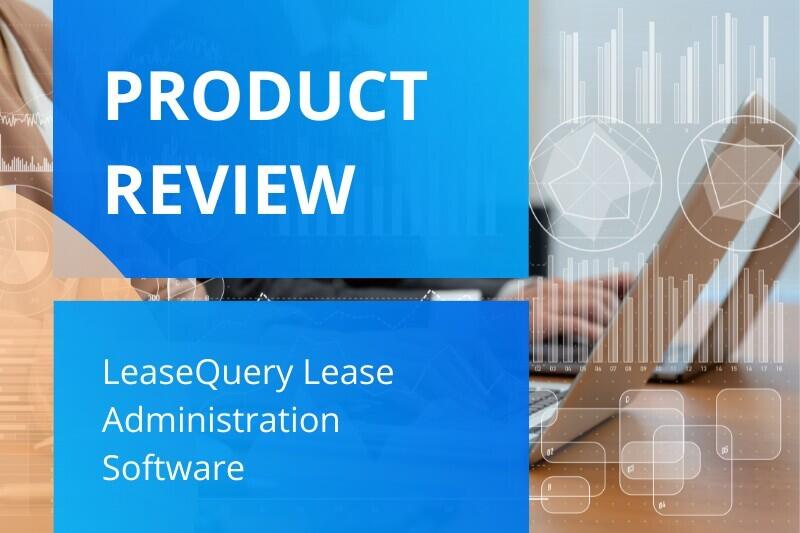 Managing the leasing process without lease administration software is a tough job. Without the proper tools and organization, manually dealing with leasing paperwork and complying with new standards is hard work.
However small or large the task at hand, real estate leasing software can help with reporting, document management, accounting, and more. One popular software provider you may have heard of is LeaseQuery. If you're considering their lease administration software, read this review to learn more about its features, pricing, benefits, and alternatives.
This post covers:
About LeaseQuery
LeaseQuery was founded in 2011 by accountants who wanted to provide their clients with an easier leasing process. It was built to help businesses understand the financial impact of their lease portfolio by creating a platform to have journal entries, amortization tables, forecast reports, and account balances all in one place.
LeaseQuery allows property owners and managers to ensure compliance with regulations while spending less time double-checking every specific detail. It's an effective tool for financial analysis of lease documents and as a general-purpose leasing tool.
How LeaseQuery works
LeaseQuery is cloud-based software designed to help you simplify and improve the lease management process while complying with new lease accounting standards. With their software, you'll eliminate lease accounting errors and be able to better keep track of all the paperwork associated with leasing. You can also create custom-fit reports, view lease documents from any location, and upload documents into one searchable database.
Watch how ButterflyMX works:
Review of LeaseQuery
LeaseQuery offers a wide range of features that assist property managers and building owners in keeping track of their many lease agreements. Regardless of whether you own or manage 50 units or 500, the right software can help you stay organized so you can focus on more than managing lease agreements. Read on for more details about LeaseQuery features, pricing, and pros and cons.
Features
Data entry validation: Uses built-in controls to catch errors before they occur. Additional features include audit trails and lease change reporting, as well as role-based access controls to keep data secure for select individuals.
Robust reporting suite: Offers over 100 ways to analyze your leases, including by cost center, geography, rent commitment, and more.
Data security: Keeps client data safe by prioritizing data security. The software uses SSL encryption to keep data safe in transit, along with Firewall and application security measures, which protect data from unauthorized access. LeaseQuerey also uses managed hosting and backup by AWS to ensure data is always available.
Automatic report generation: Provides streamlined reporting for teams throughout an organization, enabling collaboration. Cloud features include a central repository with easy document retrieval.
Cost
The cost of LeaseQuery is not listed online. To learn about LeaseQuery pricing, you must request a quote on the company's website.
Pros & cons
Pros:
Customer support: Users have praised LeaseQuery for their assistance in training and implementing the software as well as consistent communication with questions and concerns.
Easy to navigate: Most users report how relatively easy the software is to implement and navigate.
Third-party integrations: LeaseQuery works with many major accounting platforms through their seamless integrations and minimal IT support.
Cons:
Reporting is somewhat clunky: Some users have reported loading issues or lagged performance.
Absence of customization: Some users expressed the need for more customization options in creating, searching, and editing reports.
Distinction for different users: Some users mentioned a desire to have accounting and property management side shares. Administrators have to approve any changes made to a lease in the system for accounting controls compliance, which may make it unusable for the facilities team.
Should you get LeaseQuery?
LeaseQuery is a strong overall choice as a portfolio management tool. The software offers a wide range of features and functions for lease administration and automating your leasing process. In addition, the company offers ongoing technical assistance and training, supporting software installation, and continued navigation of product features. While LeaseQuery is a solid choice, it's important to do your research to ensure you choose lease administration software that will work best for you and your team.
Alternatives to LeaseQuery
It's important to consider multiple factors when selecting lease administration software, and not every option is the right match for every property. Be sure to consider which features are most important to you and your team, and how they can assist in better managing your properties.
If you're looking for a comparable alternative to LeaseQuery, consider these lease administration software companies:
If you own or manage smaller properties, these options may be too expensive. Instead, consider free or low-cost systems designed for smaller portfolios, like SimplifyEM.
Takeaways
LeaseQuery is a general-purpose leasing tool and is not made specifically for property managers. That said, LeaseQuery provides a lease administration software solution that takes the busy work out of one of the most complicated steps in acquiring new residents. By simplifying your workflows and creating one central hub for all of your leasing data, LeaseQuery ensures that you'll always abide by leasing regulations while also saving you time in the process.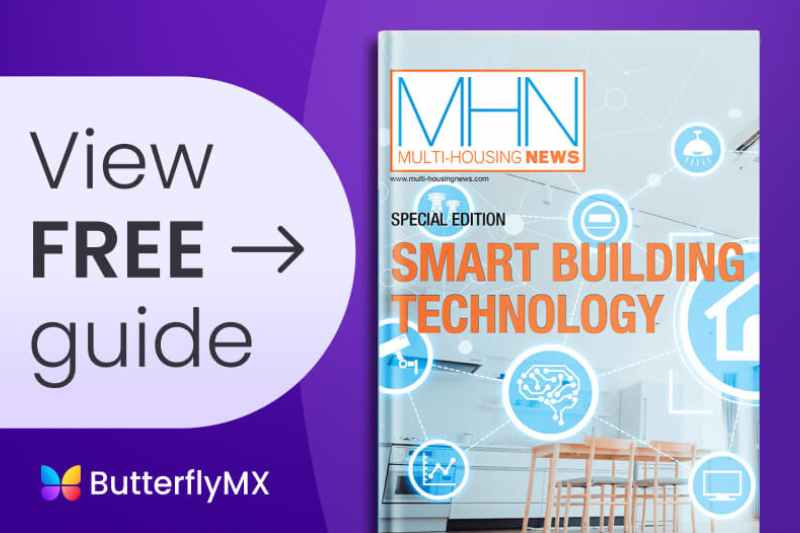 Disclaimer: ButterflyMX provides these blog posts to help our customers and potential customers make the right business decisions for them. Our blog posts are based on the information we have available to us at the time of writing.