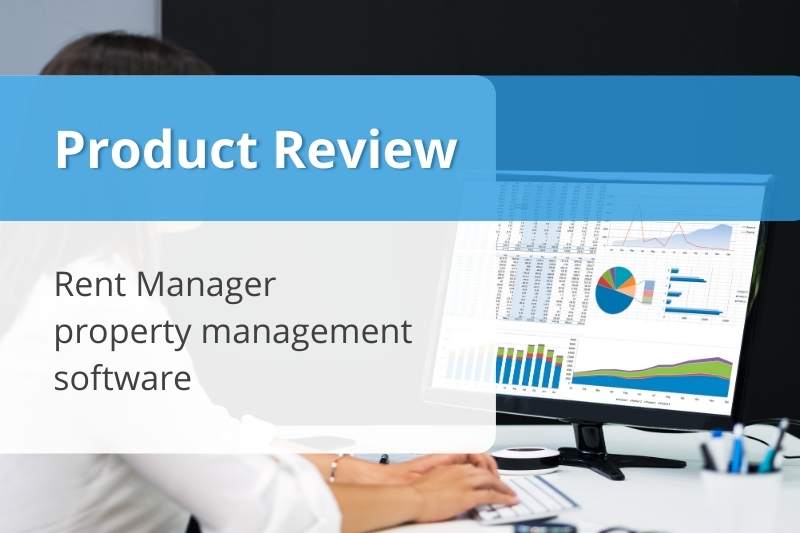 Whether you manage 10 units or 10 buildings, you need property management software to keep your multifamily portfolio running smoothly. One popular software provider for multifamily properties is Rent Manager. Based in the US, the company has 30 years of experience, and its software offers robust features, as well as integrations with property technology solutions.
If you're curious whether Rent Manager is right for you, read this review to discover its features, benefits, and alternatives.
In this review, we cover:
About Rent Manager
Rent Manager is owned by London Computer Systems (LCS), a software technologies development company founded in 1986. Based in Ohio, Rent Manager offers advanced software for companies that manage real estate portfolios. With over 30 years in business, the company has undeniably established itself as one of the most trusted software providers in real estate. Its multifamily property management software is a self-contained solution for buildings and portfolios of any size.
Designed to do it all, Rent Manager strives to be an all-in-one product for busy property managers. With the software's tools, you can simplify your daily tasks while growing your business.
One priority for Rent Manager is offering integrations. Their software integrates with dozens of other proptech systems, products, and programs. As a result, you may be able to connect the software with systems your company already uses.
Features
Accounting: Accounting services include accounts payable, accounts receivable, electronic payment processing, budgeting, financial reporting, loan manager, utility billing, and more.
Reporting: Rent Manager lets you write and pull reports. It also offers over 450 pre-defined reports.
Business operations: Includes tools for communication and project management, as well as a mobile app for on-the-go management.
Maintenance solutions: Use the software to assign, track, and manage maintenance requests.
Marketing and leasing services: The software includes an online portal for residents and prospects. Services include online applications, document e-signing, online leasing and renewals, and tenant screening.
Open API: Its open API portal may let you connect with other services. As a result, you get a tailored solution.
Pricing
Rent Manager offers three bundles based on your property's needs.
Rent Manager Basic is $1.00 per unit, per month with unlimited users and a $200 monthly minimum.
Rent Manager Plus is $1.50 per unit, per month with unlimited users and a $300 monthly minimum.
Rent Manager Premium is $2.25 per unit, per month with unlimited users and a $450 monthly minimum.
Pros & cons
Pros:
Integrations: Rent Manager integrates with many other proptech systems. Integrations benefit property managers because they streamline processes and save you time. For example, you can integrate the software with your apartment video intercom to automatically sync resident data between both systems.
Good customer support: Current customers report that the company's support team is helpful. Good customer support is especially helpful when learning a new program.
Rent Manager University: Customers also find the system's online training platform — Rent Manager University (RMU) — helpful in training them how to use the platform. RMU offers courses with training videos, practice activities, software simulations, and assessments.
Cons:
Confusing software updates: Although customers enjoy ongoing software updates, they report that too many updates can get confusing.
New mobile app: At the time of writing, Rent Manager's mobile app, rmAppSuite Pro, is relatively new. So, it could benefit from improved functionality.
Difficult navigation: Some customers report that navigating the software can be difficult.
Watch how ButterflyMX works:
Should you get Rent Manager?
Rent Manager may be a solid choice for companies that manage multifamily, single-family, and commercial properties. It certainly offers a strong suite of tools with a robust interface. Additionally, Rent Manager University teaches you and your team how to navigate the system effectively.
However, Rent Manager is designed for managers with portfolios of over 100 units. Therefore, the software might not be the best choice if you own or manage just a few units or small buildings.
Alternatives to Rent Manager
When searching for the best multifamily property management software, you should consider all your options before committing to one. Moreover, you should consider which features your team will use most.
If you're looking for a comparable alternative to Rent Manager, consider these multifamily property management software providers:
Yardi Voyager
Buildium
AppFolio
RealPage
However, these systems may be too expensive or robust if you own or operate fewer than 100 units. Instead, consider a free system or low-cost software designed for small portfolios.
Alternatives for small portfolios:
TenantCloud
RentRedi
Rentec Direct (Basic or Pro plan)
Summary
Rent Manager is an effective and useful property management software that helps streamline a variety of tasks. Although it's a great solution for owners and operators with over 100 units, it might not be the right choice for small buildings.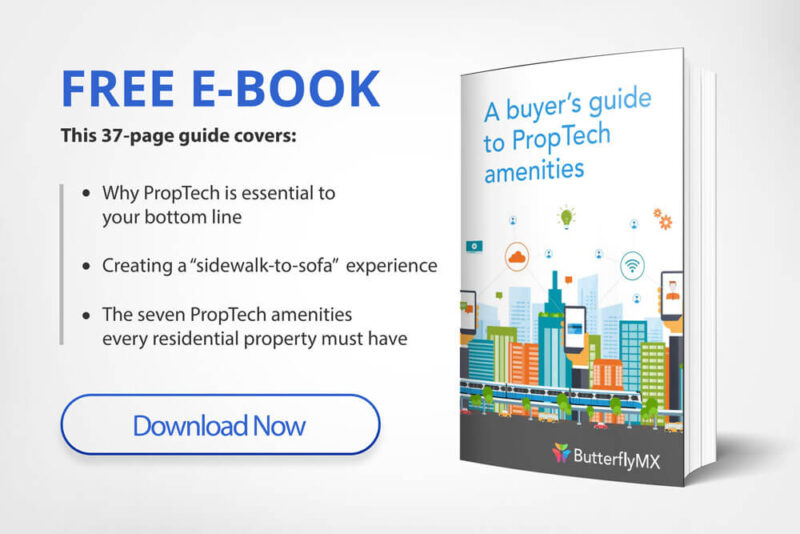 Disclaimer: ButterflyMX provides these blog posts to help our customers and potential customers make the right business decisions for them. Our blog posts are based on the information we have available to us at the time of writing.