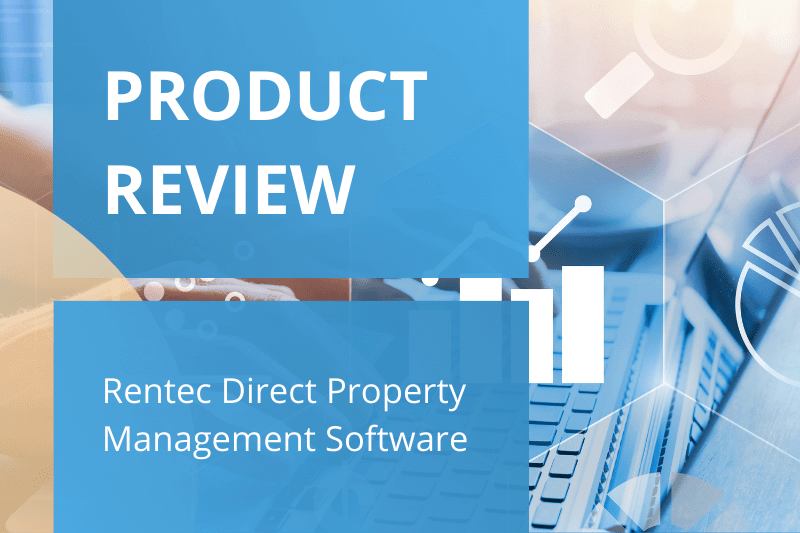 Managing a property and its residents is no easy task. This undertaking is nothing short of overwhelming. So, having a property management system (PMS) is essential. A PMS like Rentec Direct cuts down on many of your daily tasks and makes it easier to productively manage your property.
If you're considering a switch or looking into a PMS for the first time, Rentec Direct is one multifamily property management software platform to review. Read on to learn more about Rentec Direct and how it fares against other options.
In this review, we cover:
About Rentec Direct
Rentec Direct was founded in 2007 by Nathan Miller as he was managing his rental properties. He found it increasingly difficult to keep track of maintenance, rent payments, and other resident requests without the use of property management software. When he finally got his hands on a few, he tested and reviewed several before realizing none were up to par with what he required.
With a background in software development, Nathan knew there had to be a better solution. So, he began creating a robust property management software application.
Rentec Direct then released its first property management product, which was a free application available to all. It's still available today as Rentec Basic — and it's still free for anyone managing up to 10 properties. Since then, the company has expanded its offerings with Rentec Pro and Rentec PM.
Over the years, Rentec has established itself as a dependable provider of software and data analytics to the real estate industry. The company strives to automate and streamline many activities that both save time and increase accuracy. Many users look to Rentec for its cloud-based property management software and tools.
Watch how ButterflyMX works:
Features
Digital payments. Rentec property management software eliminates the need to process paper payments and allows residents to pay rent online.
Owner portal. Allows property managers to give building owners an online account to view real-time information related to their properties. Owners can see information such as property performance, lease notifications, financial statements, and more.
Maintenance management. Submit and track maintenance requests online and share progress directly with residents.
Lead management. Rentec Direct can assist with matching prospective residents to available properties and help improve occupancy rates.
Online applications. Allow prospects to easily apply online and e-sign documents. Additionally, property managers can screen prospects and manage lease renewals through Rentec Direct.
Accounting tools. Manage bill entry, automate accounts payable, and see real-time financial reporting.
Rentec pricing
The cost of Rentec Direct depends on which plan you choose. And the price for each plan varies depending on the number of units in your property.
Monthly fees for Rentec's software are as follows:
| Number of apartment units | Rentec Pro Price per month | Rentec PM Price per month |
| --- | --- | --- |
| 10 or fewer units | $45 | $55 |
| 50 units | $65 | $80 |
| 100 units | $110 | $130 |
| 500 units | $550 | $600 |
They offer a free 14-day trial, but you can also contact sales to see which options best suit your needs.
Pros & cons
Pros:
Intuitive and easy to navigate. Many users reported that Rentec software is user-friendly, easy to navigate, and quick to learn. As a result, it's a good option for first-time property management software users.
Cost-effective and customizable for distinct portfolios. Rentec does not require term contracts and setup fees. Instant quotes are available on their website, making it easy to find out whether their plans fit your building's budget.
Positive customer service. Several users mentioned a wonderful experience when issues arose, stating good communication and great customer support from the Rentec Direct support team.
 
Cons:
Limited integrations. Rentec's integrations with other property technologies — such as your apartment intercom and smart locks — may be limited.
Underwhelming mobile app. The iOS and Android app stores have few reviews, and the rating for Rentec Direct's mobile app sits at an average of 3 stars (at the time of this writing). Some users complain of the app's load times and unresponsiveness.
Lack of customization Some users expressed the need for more customization options for maintenance requests and accounting functions.
 
Should you get Rentec Direct?
Rentec Direct could be a good option and viable solution for your property management needs. It provides a comprehensive array of tools that provide time-saving conveniences.
However, while Rentec may be a good choice, it's important to do your research. Try out the 14-day free trial to see if its software is right for your needs.
Alternatives to Rentec Direct
While searching for the best multifamily property management software, you should consider which features would bring your team the most value. What tools will your staff benefit from most? Factors like portfolio size, company goals, and current obstacles should all be considered when guiding you toward the right choice.
If you're looking for an alternative to Rentec Direct, consider these property management software companies:
Buildium
TenantCloud
RentRedi
However, these options might not be as effective if you own or operate more than 100 apartment units. You might want to consider a system designed for larger portfolios.
Rentec Direct alternatives for larger portfolios:
Summary
Rentec Direct is an impressive property management tool for small to medium portfolios because it offers a wide range of features, reliable customer service, and an easy-to-navigate interface. Overall, it's a solid solution to stay on top of your property management tasks.
However, it's important to consider a PMS that has integrations to other systems you're already using, such as your access control system. This way, you don't have to spend unnecessary time updating multiple databases when residents turnover.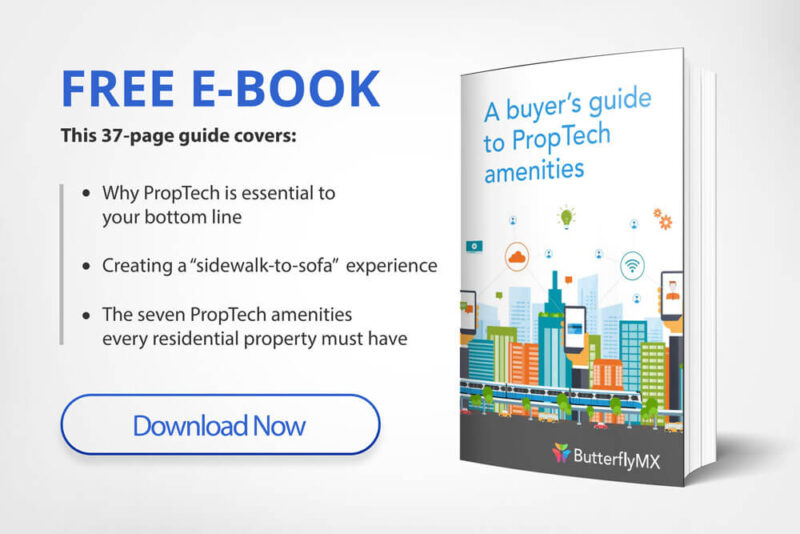 Disclaimer: ButterflyMX provides these blog posts to help our customers and potential customers make the right business decisions for them. Our blog posts are based on the information we have available to us at the time of writing.