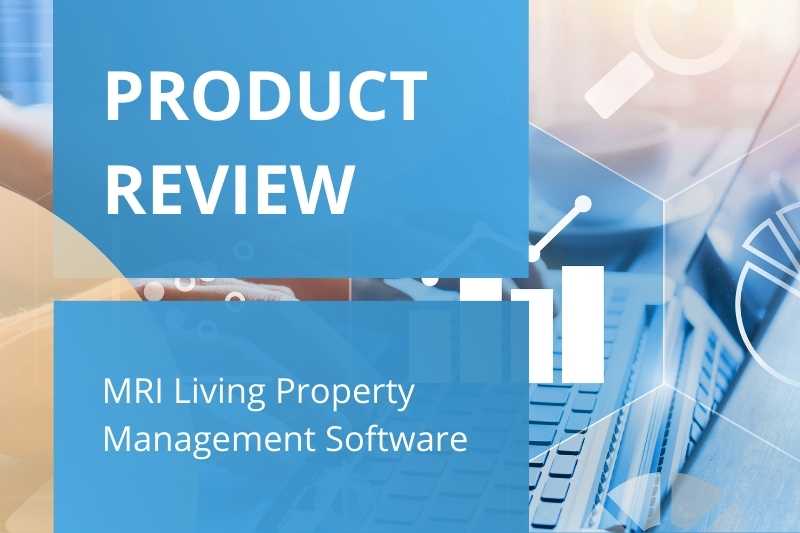 Being a property manager or owner comes with an abundance of day-to-day responsibilities. Therefore, you need the right tools in place to tackle your to-do list while keeping your property running smoothly. From bookkeeping and communicating with residents to sorting maintenance requests, property management software (PMS) can help you streamline your daily tasks.
If you're looking for the right property management software and you've considered MRI Living, read on to learn more about it. This post provides an overview of the MRI Living real estate software, its features, pricing, and alternatives.
In this review, we cover:
About MRI
Founded in 1971, MRI Software is a leading and innovative real estate software provider. The software's robust and flexible technology is paired with an open ecosystem. This creates a unique solution for the modern real estate professional. MRI's mission is to transform the way communities live, work, and play through open and connected tech platforms.
With nearly five decades of experience, MRI has built long-lasting relationships with its clients across the globe. With headquarters in Cleveland, Ohio, the company has expanded its presence throughout the US and into Canada, Australia, Hong Kong, Singapore, South Africa, and the United Kingdom.
Features
As part of MRI's Residential Suite, MRI Living is a customizable platform. Meaning, it includes all the essential property management tools. In addition, MRI offers convenient integrations with other real estate management tools and technologies.
MRI Living features include:
Cloud-based management: MRI's software is cloud-based, which means you can manage your properties from anywhere on any device.
Financial reporting & analytics: Easily integrate with Platform X, MRI's financial reporting and analytics software.
Internet Listing Service syndication: Easily syndicate vacancies to leading Internet Listing Services. This ensures your units will be discovered across apartment listing sites.
Connect Suite: MRI Connect Suite streamlines the resident acquisition process, offering tools to manage pricing and availability, update your website, offer online applications, and execute digital leases.
Payments: RentPayment by MRI offers residents convenient rent payment methods including checks, money orders, and cash, all from a single platform. By accepting multiple methods of payment, you can create a more satisfying experience for residents and increase timely rent payments.
Lead management: Manage and track all your leads in one place, and convert more leads into leases.
Risk management: MRI can help you prevent fraud before property tours. Their ID verification software allows you to get instant results online or onsite to protect your property and staff.
MRI Living pricing
MRI does not currently list the cost of MRI Living property management software on its website. Instead, you must fill out the form on their site and contact sales for more information or book a demo.
Pros & cons
Pros:
Integrations: PMS integrations save time and make your life easier. And MRI Living integrates with more than 200 partners, including services and proptech solutions you might already use.
Ease of use and setup: Most users express being able to easily navigate the platform themselves. However, MRI offers training sessions to help get you started.
Cons:
Occasional glitching: Some users find the software has a tendency to glitch, occasionally making it difficult to use.
Slow customer support: MRI Living's users find that their support requests are sometimes not responded to in a timely manner. So, it may take longer than expected to get the help you need.
Difficult to create reports: Some users find it confusing and difficult to pull customized reports quickly. Many express that they wish the platform offered a more seamless reporting tool.
Watch how ButterflyMX works:
Should you get MRI Living?
Overall, MRI Living is a cost-effective property management software program offering a variety of tools. MRI's software receives high ratings for its ease of use and functionality. So, it may be a good fit if you manage a smaller portfolio of buildings.
However, it's important to consider all your options when choosing real estate software. So, request a demo to learn if it will be right for your needs.
Alternatives to MRI Living
Property management systems are a crucial investment for property owners and operators. You want to ensure you're choosing a product that will serve your portfolio's needs and goals. So, be sure to review all your options before investing in any software.
If you're looking for a comparable option to MRI Living, consider these multifamily property management software companies:
However, if you own or manage properties with more than 100 units, these options may not suit your needs. You may want to consider advanced software for larger portfolios.
MRI Living alternatives for large portfolios:
Yardi Voyager
Rent Manager
Entrata
Summary
MRI Living is an option for many properties investing in a PMS system. The software receives good feedback and strong reviews, making it a property management solution worth considering.
When considering any property management software, integrations are crucial. The right integrations will save you time and help you get more out of your existing products. MRI Living conveniently integrates with property technology you may already be using at your buildings.
For example, MRI Living integrates with ButterflyMX's access control system. This means your ButterflyMX will automatically update any time you update the rent roll in your MRI software. So when residents move into your building, they automatically receive access to your property. And when they move out, their access privileges are revoked.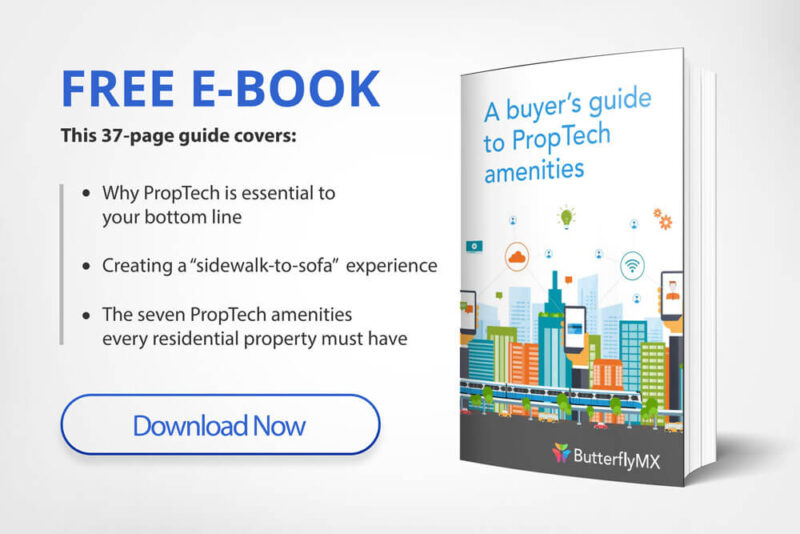 Disclaimer: ButterflyMX provides these blog posts to help our customers and potential customers make the right business decisions for them. Our blog posts are based on the information we have available to us at the time of writing.