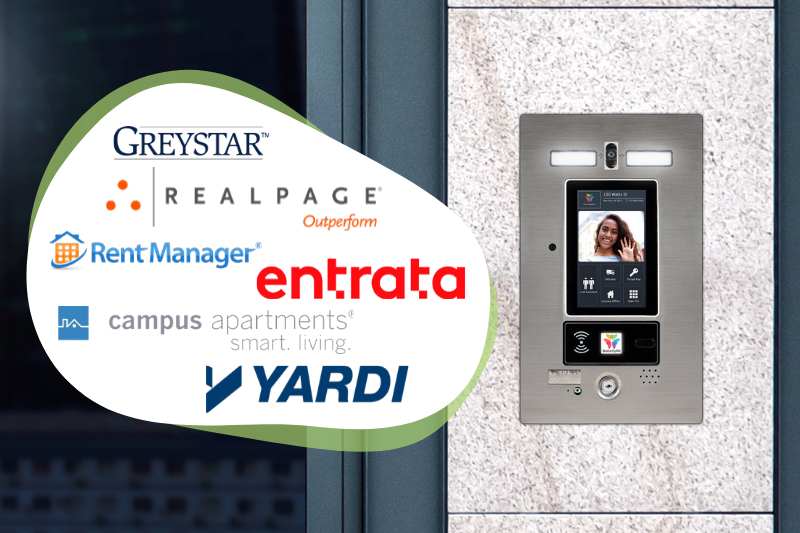 You already know that residents come and go. With a traditional intercom system, for every change in your rent roll (move-ins, move-outs, new emails, etc.), you need to physically update your intercom system's directory.
A ButterflyMX cloud-based video intercom fixes this. It saves you time because you can update your intercom's directory from an online dashboard on any smartphone or computer — eliminating the hassle of manually updating your intercom system. But it still requires logging into your portal every time a tenant turns over.
Thankfully, there is a better way. And it's included with ButterflyMX.
ButterflyMX Sync
ButterflyMX integrates with your existing property management system (PMS) through a process called Sync. With Sync, every change you make in your PMS automatically pushes to your ButterflyMX video intercom. This eliminates the process of manually adding or removing your tenant's information, saving you time and hassle.
In this post, we cover
The benefits of ButterflyMX Sync
Sync is beneficial to both property managers and tenants because it:
Saves time
Reduces error
Creates a more seamless onboarding experience for tenants (they are entered into the system as soon as their lease begins)
Keeps tenants' personal information secure and up-to-date
How Sync works
Sync is ButterflyMX's internal web service that updates tenant lists in our system once per day. Once the integration is set up, you won't have to think about it again. Keep updating your PMS as you normally would, and it will sync to the ButterflyMX system automatically.
How Sync updates your ButterflyMX video intercom:
Retrieves the tenant list from your property management system
Compares your property management tenant list with the list in the ButterflyMX database
Updates the tenant list in the ButterflyMX database based upon any changes in your property management system
The property management system integrations we have:
ButterflyMX can sync with any PMS, but we have integrations with:
Entrata
Greystar
RealPage
Campus Apartments
Yardi
If you are using a property management system that we don't have an integration with, you can still use Sync.