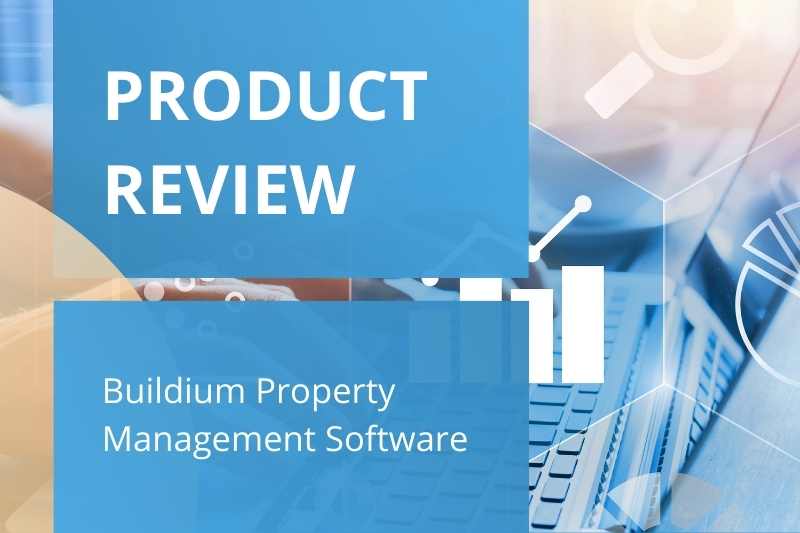 As a property manager, you have a lot to juggle during the workday. One of the easiest ways to stay on top of things is by using a property management software program. Buildium is a popular property management system that works for many different types of multi-tenant buildings including multifamily, student housing, affordable housing, and more.
Wondering if Buildium is the right property management software for your building? Read on to learn more about Buildium's features, cost, and popular alternatives.
In this review, we cover:
About Buildium
In 2004, co-founders Dimitris Georgakapoulos and Michael Monteiro founded Buildium to simplify property management. The company is currently based in Boston, Massachusetts. Buildium is a streamlined, integrated software program that puts key property management tools all in one place.
Buildium's features handle the entire rental process from start to finish, with tools for leasing, accounting, and day-to-day business operations. Many features are automated, so you can spend more time focusing on your residents and less time on repetitive and time-consuming tasks.
Buildium is designed to work with many different kinds of properties. These include traditional multifamily residential properties as well as student housing, affordable housing, and community associations.
Features
Accounting: Buildium's accounting tools help you manage your entire budget. These tools include payment processing features for both online and cash payments, as well as an easy way to track expenses. It also offers easy 1099 filing to make taxes easy.
Rental Marketing: Buildium has many features to help you find new tenants for your properties. You can create your own website using its templates, and you can also post listings to Buildium's syndicate partners.
Tenant Screening and Leasing: With Buildium, you can accept rental applications directly through the platform. After prospective residents respond to your apartment listing, you can use Buildium's Showings Coordinator tool to set up a showing. Before residents move in, you can run tenant screenings through the platform, and also have them sign an electronic lease.
Business Management: Buildium's business management platform offers all the tools you need to keep your residents safe and happy. You can create an online portal where they can pay rent, submit maintenance requests, and get renter's insurance. As the manager, you can also use this feature to store important documents and even track property analytics.
Community Association Management: Community associations such as condo buildings have different needs than rental properties, and Buildium has a range of tools available to meet these needs. Community association managers can use Buildium to communicate with both condo owners and their tenants, track violations, manage maintenance requests, and accept a variety of different payment types.
Buildium pricing
The cost of Buildium depends on the plan you choose. Buildium has three different plans: Essential, Growth, and Premium.
The Essential plan starts at $52 per month, but comes with additional fees. These include a $5 fee for every eLease, a $40 property inspection fee, and a $99 setup fee for every bank account.
The Growth plan starts at $166 per month and doesn't include these additional fees. But it does include some premium features.
The Premium plan is Buildium's most advanced plan and comes with its full suite of features. This plan starts at $479 per month.
Pros & cons
Pros:
User-friendly: Although Buildium comes with a wide range of features, the program appears to be easy to learn how to use. The Buildium Academy training tools include videos and practice activities to help you get started. Buildium also offers onboarding for Growth and Premium Customers.
Efficient workflows: Buildium's features are streamlined so that you can manage the entire rental process, from finding new tenants to managing turnover.
Frequent updates: Buildium is committed to improving its product and updates its software regularly to make enhancements.
Cons:
Additional fees: Buildium may charge fees for many of its features, especially for customers on the Essential plan. This could make the program very expensive, especially for small building owners and those working on a tight budget.
Lackluster customer service: Buildium's customer service appears to get mixed reviews from existing clients. While some property managers seem to have a good experience, others may find that Buildium's customer service team is unresponsive.
Limited integrations: Buildium may not integrate with many other software programs. It may only integrate with companies that Buildium has an established partnership with.
Watch how ButterflyMX works:
Should you get Buildium?
Buildium's suite of tools enables property managers to track every aspect of their portfolio in one place. Not only does Buildium have an excellent range of features available, but it's also very user-friendly. Additionally, it offers features specifically designed for community and condo associations.
Overall, Buildium is a good choice for property managers with a larger portfolio of multifamily units. However, the additional fees may make this software too expensive for those with a smaller property portfolio.
Alternatives to Buildium
There are so many property management platforms to choose from right now, and you'll want to consider every option before making a final decision. Every management team has its own unique needs, so you'll need to find the software that works best for you.
Here are some of the most comparable property management software programs to Buildium:
If you have a smaller portfolio and need something more affordable, here are some alternatives to consider:
TurboTenant
SimplifyEm
TenantCloud
Summary
Buildium is an excellent property management tool for medium to large portfolios because it offers a wide range of features, and the software is easy to learn and use.
Best of all, Buildium integrates with ButterflyMX. That means you can sync the data from your Buildium software with your ButterflyMX video intercom. The integration saves you time and spares you the hassle of manually updating resident information across multiple platforms.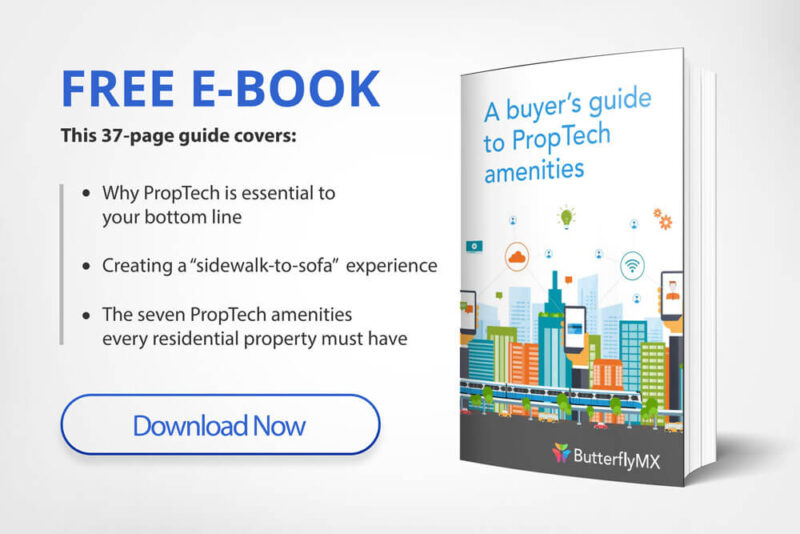 Disclaimer: ButterflyMX provides these blog posts to help our customers and potential customers make the right business decisions for them. Our blog posts are based on the information we have available to us at the time of writing.