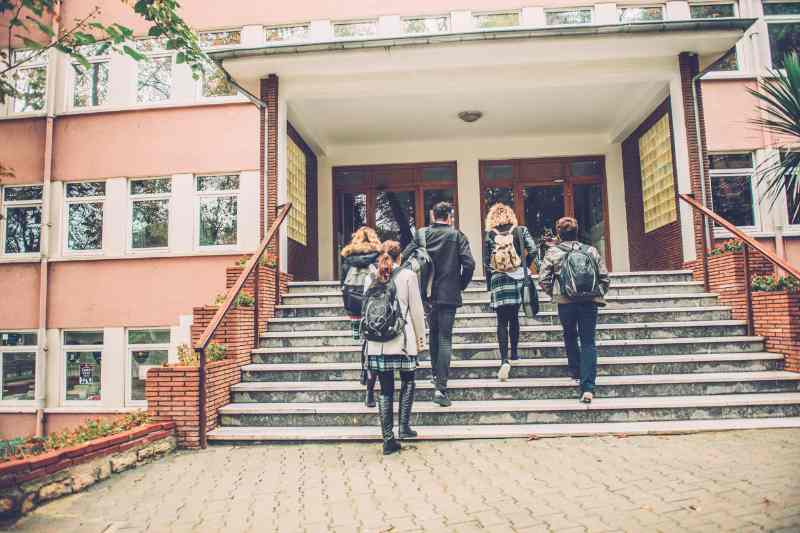 From small private colleges to sprawling public universities, college campuses are home to thousands — if not tens of thousands — of students. Whether a dorm has 200 beds or 2000, people are entering and exiting the building day and night. And while security is important to any multifamily building, it's especially essential to student apartments.
The best way to keep campus apartments secure is to install a video intercom system. And not only do video intercoms improve safety, but they also add unbeatable convenience, enhancing the day-to-day experience for both student-residents and staff.
Read on to learn how a video intercom system improves building security while streamlining access to student housing and campus apartments.
Here are the top five ways a video intercom system for student housing improves safety and convenience:
1. Visually confirm visitors
Perhaps the greatest safety feature of a multi-tenant video intercom system for student housing is the video component. Thanks to the intercom's built-in camera, residents and staff can visually confirm who's requesting access.
When a guest calls the front desk or a student to request building access, the intercom places a video call to the correct person. The resident or staff member answers the call through the intercom's mobile app. Within that call, they see live video footage of the visitor at the front door. If the resident doesn't recognize the visitor, they can deny them entry.
Video capabilities ensure that residents don't open the door for someone who isn't who they say they are. This is a huge security benefit that addresses parents' concerns about unauthorized visitors entering the building. Plus, video calling is extremely convenient — residents and staff don't have to trek downstairs to see who's at the front door.
Watch how ButterflyMX works:
2. Simple and secure deliveries
Today's college students grew up surrounded by technology, so it's no surprise that they do a lot of their shopping online. Over 74% of Gen Zers spend their free time online, and roughly half of millennials admit that at least 50% of their shopping occurs online. With online shopping comes package deliveries.
On top of that, your student residents' proud parents are always eager to send care packages and other dorm essentials.
College students and their parents want to know that their packages won't be lost, stolen, or mishandled. Student residents also want the convenience of picking up packages on their own time, without waiting in long lines while building staff retrieve deliveries.
A video intercom system for student housing allows delivery carriers to enter the building using a secure PIN code. If a courier doesn't have an assigned PIN, they can instead call the management office or a student directly to request access.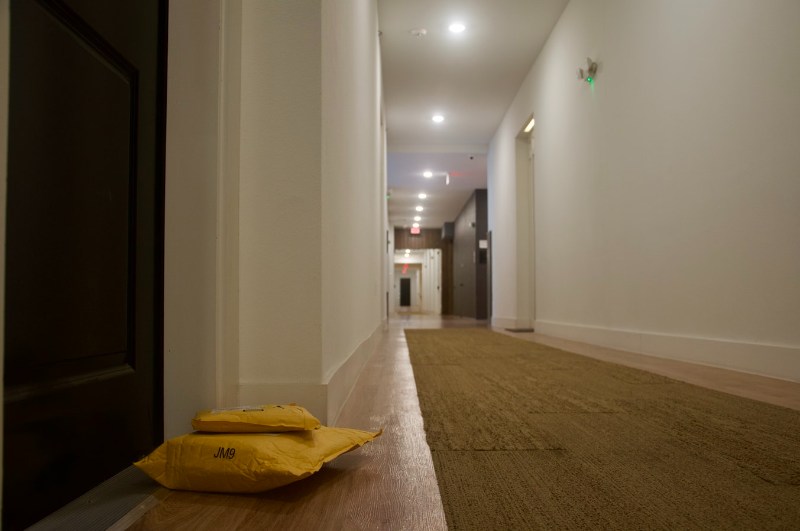 Package rooms
You can even go a step further and set up a package room. Once inside the building, couriers can drop packages in the secure package room. Students receive an automated notification and can pick up parcels from the package room with their PIN.
Delivery passes
Choose a video intercom system with a delivery pass feature. A delivery pass is a one-time PIN code that residents can send to delivery carriers, such as Amazon drivers and Postmates delivery people.
When a resident creates a delivery pass, they can determine the window of time that the pass will work. And for extra security, the PIN expires after it's used to prevent unauthorized people from reusing the code.
3. Secure remote access for visitors and service providers
Campus apartments are frequented by visiting students, parents, university staff, service providers, and other guests.
A huge benefit of a video intercom system for student housing is the ability to grant remote building access. With a smart video intercom at the dorm's entrance, students and building staff can remotely grant access to anyone from anywhere.
Remote access is both a safe and convenient solution. For example, maintenance workers like plumbers and HVAC technicians can enter the building without coming in contact with students. They can even perform maintenance work in a student's dorm room when the student isn't home. This helps avoid disrupting the student while they're in their room.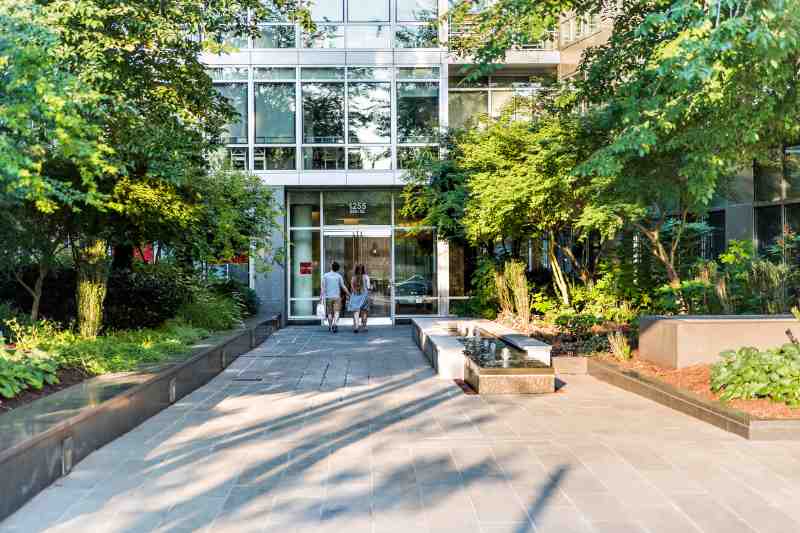 4. Restricted access for improved security
An intercom system for student housing lets you restrict building access to only the students who live in the building. To open the door with the intercom app or a door PIN, a student will need to be registered in the intercom system. This prevents unauthorized people from accessing the building.
Intercom systems improve security because:
Staff can easily — and remotely — update the resident directory. This is important in student housing because students move in and out every semester. A video intercom lets staff update the directory within seconds.
Staff can restrict access as needed. For example, you can limit access for students who abuse features like virtual keys and door PINs.
Students and staff can see who they are letting in. With a smart video intercom, anyone inside the building can view and video chat with visitors before opening the door for them.
Other access control systems don't go far enough to prevent non-residents from entering the dorm. University ID-based access systems — where students present their college ID card to gain access to a dorm — leave the building susceptible to break-ins from students who don't actually live in that building. Parents touring your building with their children will appreciate the heightened security of a video intercom.
5. Audit trail
Not only does a video intercom's camera let students visually vet visitors, but it also takes a photo of every door entry event.
So, every time someone enters the building, the intercom takes a photo. Those photos are time- and date-stamped, and are stored in the cloud where property staff can review them at any time.
These door access photos create a handy audit trail. In the event of a security concern or breach, a staff member can check the audit trail to determine who entered the building and when.
Takeaways
If you develop, own, or manage student housing, you need to invest in a reliable access control system. A video intercom system is the most secure and convenient solution to manage access into your apartment building.