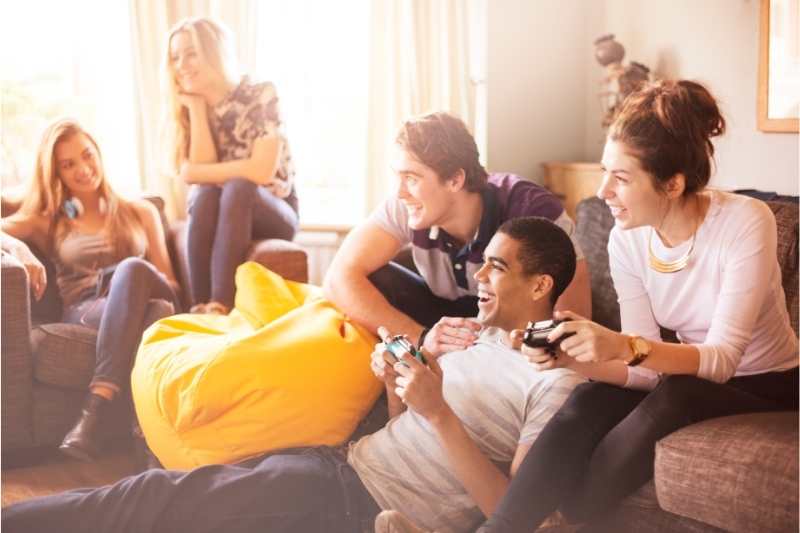 In modern times, students are seeking more than just four walls and a bathroom. Your student housing amenities need to elevate the resident experience while enhancing convenience and security.
It's up to you to know what amenities students are looking for in an ideal living space. With this detailed guide, you can begin customizing your property with the amenities that will delight student residents — and their parents.
Here are 9 student housing amenities that will stand out to both students and parents:
1. Fast internet
Sure, your property has WiFi. But how well does it work?
Premium WiFi means it works if every student within your property is using the internet at the same time — which is highly likely. High-speed internet ensures there's no lag while students are on Zoom calls, streaming TV shows on Netflix, doing homework, or playing online video games.
The number one thing that all college students can likely agree on is that weak or spotty internet is a deal-breaker.
Despite attending classes on campus, most of a student's work will be done online. So, consider adding multiple managed WiFi routers per floor depending on how big your property is. The higher cost you'll have to pay for premium internet access will ultimately pay for itself in resident retention and satisfaction rates.
2. Package management system
Your student residents collectively receive a heaping ton of packages every single day. After all, the ability to order something right from your phone is a temptation not lost on college students.
In fact, the average American is ordering more packages than ever — and in light of the 2020 pandemic, it's become a major convenience factor. From groceries to much-needed school supplies, your residents' packages are essential to their wellbeing.
Your students likely attend classes or extracurricular activities during the day when packages are delivered. So, they'll want to know that their building can accommodate secure deliveries to prevent lost or stolen packages.
Effective package management starts with one essential amenity: a package room with smartphone-controlled access.
Here's why a package room is a great student housing amenity: 
You can keep the building's doors locked for security without hindering access for couriers.
Couriers can access the building using a secure PIN code.
Students can rest assured that their deliveries will be completed successfully.
Residents can retrieve items from the package room 24/7 using a PIN code or mobile app on their smartphones.
3. Smart temperature control
When your student residents aren't out and about, they want a comfy place to call home. So, student housing amenities focused on residents' comfort will go a long way.
While soft mattresses and showers with high water pressure are a plus, one of the best amenities you can provide is smart temperature control.
Most school years last from late August to early May, so students in most regions of the U.S. will appreciate having control over the heating and air conditioning in their rooms. Unfortunately, everybody's idea of the perfect temperature varies.
So, give students the option to choose with smart thermostats in each room.
Benefits of providing your residents with smart thermostats:
Students can control the thermostats from their phones to maximize convenience.
They can be programmed to activate at certain hours, and can be turned on or off when nobody is home.
Smart thermostats monitor activity in a unit and recommend optimal temperatures based on that. They also monitor local weather and outside temperatures.
As an added bonus to you, these sophisticated thermostats provide hefty energy savings.
Smart thermostats can also be paired with other smart devices that students might bring along. This includes smart air humidifiers and smart light bulbs.
4. Shared community space
If rooms are for sleeping and general privacy, then your property needs a space where residents can open up. A shared community room can foster a deep sense of community. And a property that feels like home goes beyond a great student housing amenity.
Here are some ideas of what to include in a shared community amenity room:
Board games
Activities like a pool table, ping pong table, or air hockey
Ample seating and coffee tables
Coffee bar and vending machines with snacks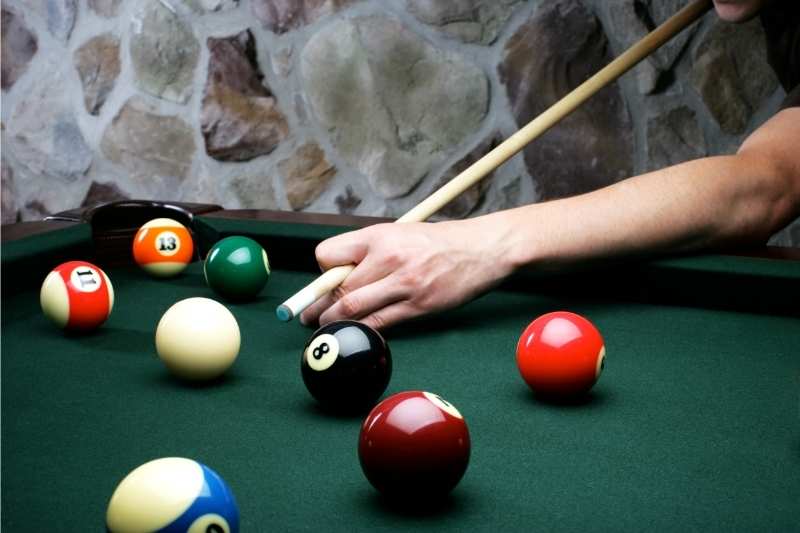 You can also maximize your community room amenities by appointing community ambassadors within the building. These ambassadors can create a calendar of events that take place in the community room. Events may include yoga, board games, karaoke contests, and arts and crafts.
Ultimately, the social areas you provide should allow students a space where they can unwind.
Pro tip: Control access to the shared community room with a smart keypad. That way, your residents can access the room with their smartphones or unique PIN codes. And you can keep the room locked to prevent access once quiet hours begin.
5. Study spaces
On the other end of the spectrum, your property needs study spaces. The campus library isn't always convenient and a student's roommates can be distracting.
The ideal study space should provide:
Ample electrical outlets: From laptops to phones to wireless earphones, students need to be able to charge their devices.
Desks: Preferably facing away from each other for added privacy. You can go the extra mile by adding adjustable standing desks.
Comfy chairs: Just like you'd find at a library, provide numerous comfortable reading chairs. Couches are fine, but single chairs for students to sit and read or work from will be highly appealing.
24-hour access: While the community room should maintain any quiet hours your property may have, students should be allowed to access the study spaces whenever they need to. Many students work in addition to attending classes and thus might have odd hours. Plus, many students like to stay up late cramming before finals.
Reservable workstations: If you don't have enough space to create a large study area, use the space you do have and offer it on an appointment-only basis. Use a desk reservation platform to enable students to reserve a spot in the study space.
Printers: The digital age hasn't caught on with every professor yet. Students will surely need printer access at some point during their college careers.
6. Video intercom system
Young student residents crave amenities that make their lives more convenient. Meanwhile, their parents seek student housing amenities that enhance security.
You can meet both demands by investing in a smart building entry system installed at your front door or gate.
With a smartphone-based video intercom system, your students will enjoy a convenient access experience.
Student residents can:
Access the property without having to worry about keys. Instead, they can enter via their phones and personalized PINs.
Gain access with just their voice. Modern video intercoms empower users to open doors with Siri or Alexa voice commands.
Grant convenient yet secure access to friends and family. This makes having guests less of a hassle. Parents will appreciate that students can visually confirm who's requesting access via a video call before letting them in.
Allow in delivery drivers. Face it, students are likely going to be ordering in most of the time. With a video intercom system, couriers can easily request access and students will never miss their dinner delivery.
From a security standpoint, a smartphone-based video intercom system benefits the building immensely. You can monitor who comes and goes easily. Whichever system you install will also likely keep a log of visitors as well. As an added bonus, the presence of a video camera is a major deterrent to crime.
Watch how ButterflyMX works:
7. Hassle-free laundry
Providing a washer and dryer isn't enough when it comes to student housing amenities. You should also go the extra mile to make laundry convenient for your residents.
Depending on how many beds your property has, you'll need to provide enough machines to accommodate your residents. If machines are overused because of too much demand, then they may malfunction and need repairs. Consider having at least one washer and dryer for every five beds in your property.
Be careful not to overlook how vital a student housing amenity this is. Most students are living away from home for the first time and will likely be doing laundry on their own as well.
Here are a few things you can do to elevate your laundry room:
Provide fabric softener and detergent. Students will appreciate the cost-savings.
Ensure 24-hour access. College students operate at all hours of the night. It would also be a shame if a student forgot to empty the dryer and had to wait all night for their clothing.
Add smart washers and dryers. Smart machines allow residents to track the progress of their laundry from their phones. This will cut down on clothes being left in a machine, which limits other students from getting their laundry done.
Accept digital payments. Make sure students can pay with a credit card or through a mobile app.

8. Outdoor space
Some of the most enticing student housing amenities won't be restricted within the walls of your building. While you may not be able to control how much outdoor space you have, you should still utilize it as best you can.
Students are cooped up in classrooms for most of the day. While you've filled your building with fun amenities, sometimes they need fresh air.
Examples of great outdoor amenities include:
Picnic tables: These provide a valuable social area outside. Students can play games, eat meals, and even do homework from them. Go a step further and set up a few Adirondack chairs that students can work and relax from.
BBQ pits: Give students the option of grilling up burgers and other delicious meals from your property.
Open green grassy spaces: Students can play everything from frisbee to football or just spread a towel and catch some rays.
Sporting utilities: From basketball hoops to volleyball nets, outdoor activities students don't have to find transportation to is a thrilling amenity.
Another feature you might want to consider placing outside your building is a designated pickup spot for Uber and Lyft. You can also include bike racks as a green option.
Finally, consider offering reservations for certain outdoor amenities. For example, residents could pay a fee to book the picnic tables and grills for a cookout with friends.
9. Fitness center
If you have the space, adding a gym is a must. Even if the university has a fitness center, students will appreciate having gym access steps away from their rooms.
Additionally, the convenience of a fitness center being so close to a student's residence will likely promote more physical activity. Physical fitness not only generates health and wellness but can even influence how well a student performs in their classes.
As for setting up your fitness center, consider splitting up weight lifting equipment and cardio equipment. Include plenty of mirrors, padding, and multiple machines when it comes to the most popular equipment (like treadmills and dumbbells).
It's also a good idea to accommodate more than the traditional weights and cardio equipment. Consider providing yoga mats, Pilates machines, and even meditation cushions.
Takeaways
Every class of students brings with them new trends, expectations, and living standards. Staying up to date with the most desirable student housing amenities will benefit your bottom line.
When in doubt, focus on providing the amenities that offer the most convenience and security. This will help you appeal to both student residents and concerned parents.