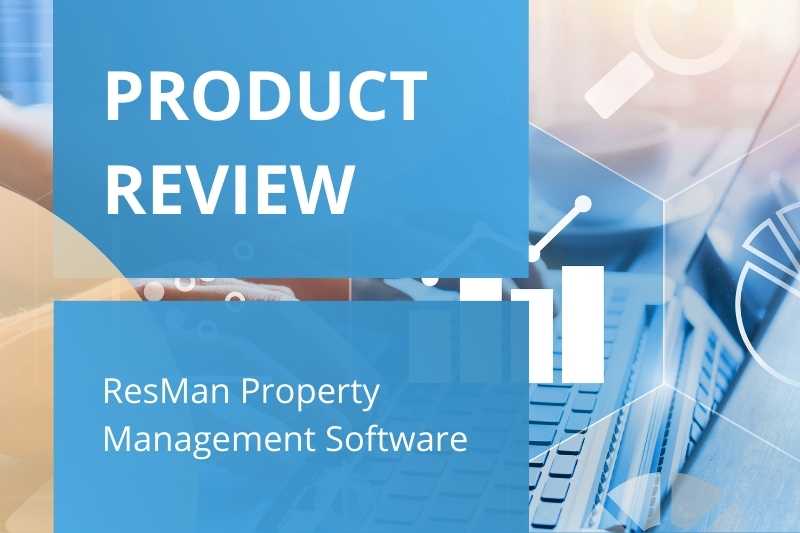 As a property manager, you have a lot to juggle on a day-to-day basis. One of the best ways to stay on top of your daily tasks is to use reliable multifamily property management software (PMS). And one popular platform to consider is ResMan.
Designed by property managers, ResMan offers a wide range of features to help you manage your portfolio more efficiently. Wondering whether ResMan is the right property management software for you? Read on to learn about its features, pros and cons, pricing, and alternatives.
This post covers:
About ResMan
Founded in 2000 in Plano, Texas, ResMan offers a robust property management platform. The software works for many different types of properties, including multifamily buildings, affordable housing, and commercial properties.
ResMan provides tools for many different aspects of property management, including finances, marketing, maintenance, and more. The software was designed by property managers, for property managers, so it effectively addresses many common challenges in building management.
Features
Accounting: ResMan offers a robust accounting program that allows you to process invoices, automate your accounts receivable, track expenses and inventory, and more. It also has an automated budget tool, which may help you make reliable predictions and manage your cash flow.
Marketing: ResMan comes with a full CRM system to market your properties. On their CRM platfrom, you can create websites for your buildings and even upload images and videos to support virtual tours. ResMan also provides helpful marketing analytics.
Lead management and leasing: ResMan's software contains integrated lead generation tools that allow you to communicate with potential tenants via email or text message. When prospects are ready to apply, you can use ResMan to process online applications, resident screenings, and credit checks. Then, when your prospects are ready to sign a lease, you can easily create one using the same platform.
Maintenance: With ResMan, you can manage all of your maintenance tasks in one place. Tenants also have access to an online portal where they can submit maintenance requests, make payments, track packages, and more.
Affordable housing compliance: ResMan's platform offers several tools specifically made for managing affordable housing. These include compliance tools, custom tax credit options, a claims finder, and HUD certification tools.
ResMan cost
ResMan pricing information isn't currently available online. However, they do provide the option to request a demo or contact their sales team.
Pricing may vary depending on which version of the ResMan platform you use and which features you opt to add to your package. For example, ResMan may offer different platforms for multifamily, commercial, and affordable housing properties.
Pros & cons:
Pros:
Comprehensive customer support. Their team can help you customize the software with the best features for your needs. The ResMan support team is seemingly very responsive and responds to queries quickly.
Detailed reporting. Users can access in-depth financial reports, marketing analytics, and more. So, this may make it easy for property managers to get a full picture of their operations at any given time.
Intuitive and easy to learn. Users can learn many features without a tutorial. However, if you're struggling with any of ResMan's features, you can consult with their digital resources.
Cons:
May run slowly. Individual pages may often lag or take a long time to buffer. Changes can also take a long time to save.
Redundant workflows. Some of ResMan's workflows may be redundant. As a result, you may need to enter the same information multiple times or in multiple places.
Difficult to implement. Because ResMan offers so many features, it may take a long time to implement across your property management team.
Watch how ButterflyMX works:
Should you get ResMan?
Overall, ResMan has very positive reviews and is considered to be one of the top property management software programs on the market. It may be particularly great for bigger real estate companies with large teams. Your entire team can use ResMan to stay on the same page when managing projects.
ResMan also has a wide range of customizable features. So, you can work with them to create a program tailored to your company's unique needs.
Additionally, ResMan integrates with ButterflyMX. By integrating your ResMan PMS with your ButterflyMX intercom, any changes you make within your ResMan software automatically sync with the intercom directory.
However, ResMan may not be the best fit for smaller property management companies. This is because its features are relatively complex and may be unnecessary for firms managing smaller portfolios.
Alternatives to ResMan
With so many different property management programs on the market, you should consider a few options before making a final decision. Each program offers its own features, and one may be better suited to your team's unique needs than the others.
Some comparable alternatives to ResMan include:
Yardi Voyager
Entrata
Rent Manager
If you need property management software better suited to smaller portfolios, some good alternatives include:
RentRedi
Rentec
Avail
Cozy
Summary
ResMan is comprehensive property management software that may be excellent for those with large portfolios. With a wide range of features, reliable customer service, time-saving integrations, and an intuitive interface, it's a great solution to stay on top of your property management tasks.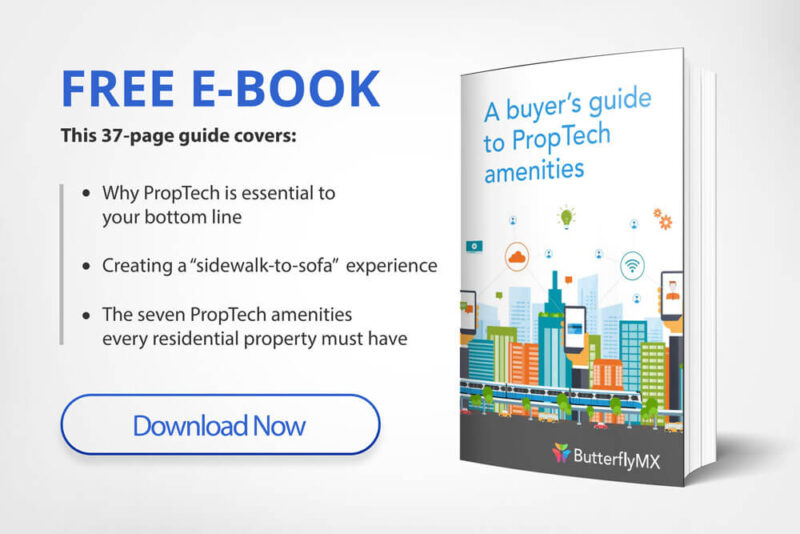 Disclaimer: ButterflyMX provides these blog posts to help our customers and potential customers make the right business decisions for them. Our blog posts are based on the information we have available to us at the time of writing.