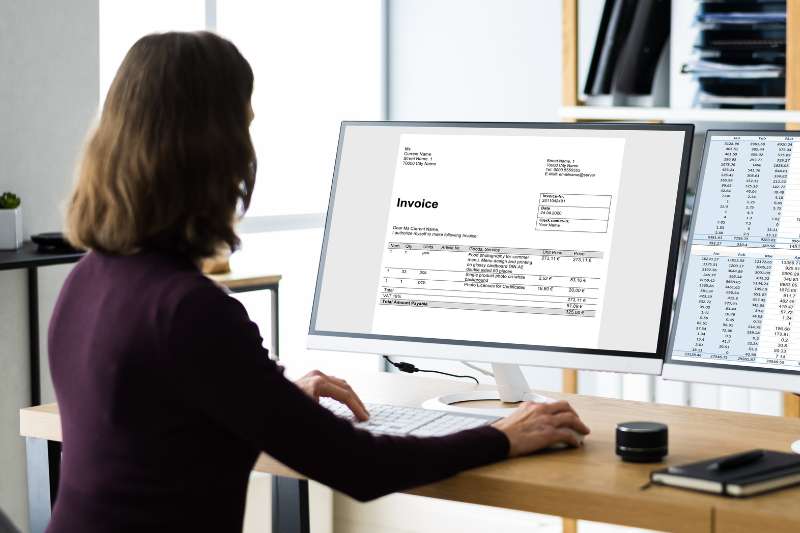 If you're part of a homeowner's association looking to self-manage your property, it's best you find the right HOA software solution. Third-party property management companies can be expensive, but with the right software, HOA board members can easily make the switch. However, it's essential you know where to start looking for HOA management software.
In this blog, you'll learn what HOA software is, what it can do, and how that benefits your community. More importantly, you can find a list of the best HOA software solutions available today.
This post covers:
What is HOA software?
HOA software, or community association management software, is a digital tool used to manage and complete a wide variety of homeowner's association administrative tasks.
Homeowner's associations must complete various duties to maintain the quality of the community, and it's up to the community association software to make it easier, faster, and centralized.
Essentially, HOA software is designed to help with the following:
Scheduling: Reserving amenity spaces amongst community members on paper is a hassle and isn't the most reliable. HOA software programs manage all your available amenity spaces so homeowners can easily reserve the clubhouse for a party or the tennis court for a fun afternoon.
Documentation: HOAs have to keep a lot of documents organized — everything ranging from board meeting minutes to rules and regulations. An HOA software solution can easily keep these files organized. Not to mention, an HOA management solution makes these documents even more accessible by storing them online.
Payments: Paying HOA fees with a check in the mail is a thing of the past. HOA software solutions make it simple for residents to pay their recurring fees through an online portal. In turn, board members eliminate the need to handle physical payments and have a better understanding of any outstanding accounts.
Maintenance: Submitting and tracking maintenance requests is a struggle when it's dealt with over the phone or email. With the right HOA software solution, residents can easily submit maintenance requests and track progress through the online portal. That way, board members don't have to manually track progress and manage inquiries over the phone or by email.
Voting: HOAs require regular voting to select board members and address community issues. Submitting those votes by mail, email, or even in person isn't efficient. Many HOA software programs have implemented voting systems for residents to submit their ballot online when a vote is necessary.
Miscellaneous: Of course, an HOA software solution helps with numerous other duties ranging from pet registration and package tracking to equipment rentals and online community forums.
Learn the difference between a condo and an apartment:
Can QuickBooks be used for HOAs?
Yes, QuickBooks can be used by HOAs and condominiums for tracking bills and payments. However, QuickBooks may have serious limitations for homeowner's associations and condos.
Unfortunately, beyond invoices, QuickBooks is not designed to adequately replace HOA software programs or condo management software. This program may lack the plethora of features mentioned above, and even then, the bill and payment tracking could be severely limited for what a homeowner's association would require.
For instance, QuickBooks may make it hard to distinguish changes of ownership or individual unit charges. These reports often lack clarity or may simply be void of information altogether. As a result, your HOA could run into problems with reports that don't portray data clearly or accurately.
With that said, you shouldn't substitute community or condo software for QuickBooks. Rather, choose a solution specifically designed for the unique challenges of an HOA or condo.
Benefits of HOA software solutions
There's a reason so many communities turn to self-managed HOA software. This essential tool not only helps save money but helps HOAs operate more efficiently. With the right choice, your community can take advantage of the many benefits an HOA software solution offers.
The advantages of using HOA software include:
Automatic reporting: Drawing up reports for HOA board meetings can consume a lot of time, especially if it's a large community. But HOA software automates this portion of the job by keeping track of payments, fees, maintenance, and more. Thus, your HOA can spend more time handling tasks that require a human touch.
Easier accounting: Alongside easier reporting comes cleaner, simpler accounting. QuickBooks may not be an adequate solution for your HOA accounting needs. Instead, you need a customized solution, which an HOA software can provide. These tools are built for the complex accounting needs of HOAs and condos.
Centralized operations: A majority, if not all, of your HOA's operations are streamlined through comprehensive HOA software. Everything is centralized, providing a more organized workflow for the community and the board. In turn, work is performed faster and more efficiently, while fewer mistakes are made when everything is in one place.
Future-proof: Every HOA software is built to last and grow alongside your community. This means your software will continue to manage and anticipate your community's needs as time goes on. With that said, you won't have to worry about your HOA software solution expiring anytime soon.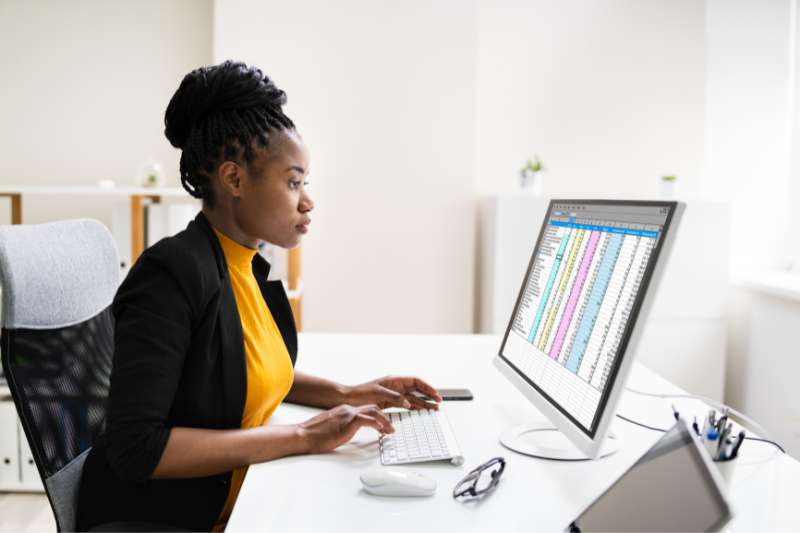 8 best HOA software solutions
If you're looking for HOA software to implement at your community, you have several options to choose from. But before you make a decision, ensure the software you choose best suits your HOA's needs.
The 8 best HOA software solutions are:
1. DoorLoop
DoorLoop is a comprehensive property management and HOA software that is fully customizable to your community's needs.
Packed with features and holding multiple awards, there's no wonder why hundreds of thousands of properties have chosen DoorLoop. The team at DoorLoop offers monthly and yearly subscriptions with unlimited free training, support, and migrations included. Pricing starts at three different levels depending on the number of units in your HOA.
Notable features of DoorLoop include:
Document storage
Accept and record payments
Custom reporting
Accept and track work orders
Resident screenings
Custom website
To learn more about DoorLoop, you can request a demo on their website.
Read the full DoorLoop review »
2. Condo Control
Condo Control is an HOA software not just designed for condos but for property management teams across the board.
With Condo Control, you'll receive a full suite of features, such as:
Amenity space booking
Online community forums
Resident polling
Event calendars
Document storage
Of course, the features listed above are only a handful of the 40+ features Condo Control has to offer. Overall, the platform's goal is to streamline all aspects of condo and HOA management, making the community experience better for everyone.
Condo Control is available at three different tiers, each with its own price point and features: Core, Standard, and Premium. To see Condo Control in action before making a decision, book a free demo using the form on their website.
Read the full Condo Control review »
3. Buildium
Established in 2004, Buildium is a software company that hopes to make property management more efficient and profitable.
Buildium is considered an all-in-one solution because it provides a platform for HOAs and condos to streamline their daily responsibilities. By choosing Buildium, your community can handle maintenance requests, accept payments online, update financial records, and more from nearly anywhere.
Some key features of Buildium are:
Resident screening
Accounting reports
Free Buildium-hosted website
1099 e-filing
Resident portal
Text or email communications
If you want to get your hands on this solution, you can sign up for a 14-day free HOA software trial on Buildium's website with no credit card required.
Read the full Buildium review »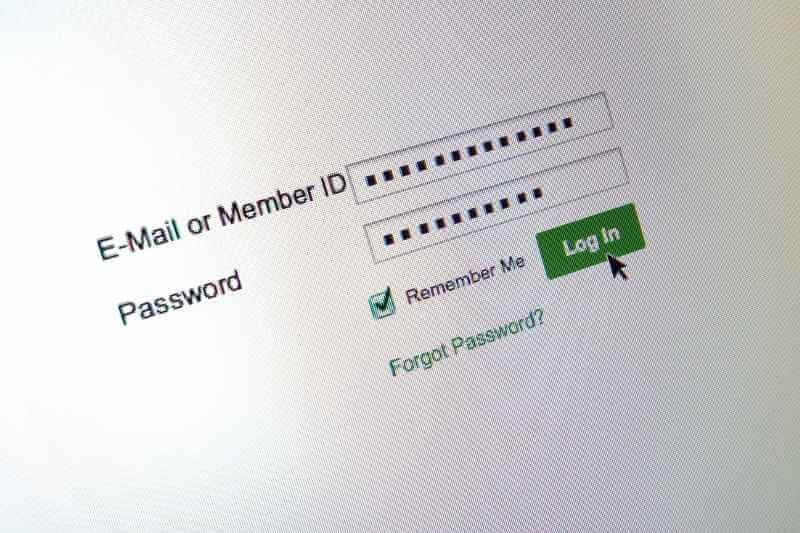 4. PayHOA
With more than 19,000 clients, PayHOA is a leader in HOA software solutions. PayHOA is built with numerous features helpful to homeowner's associations while still making easy HOA software for users and, more importantly, affordable.
To achieve their goal, PayHOA offers a vast range of features, such as:
Cloud document storage and sharing
Online maintenance requests
Free online dues collecting
Autopay and payment scheduling
Automatic invoice sends
Member portal and management
PayHOA makes pricing easy with four different entry points varying based on the number of units in your community. Monthly and annual payment options are available too. Before committing to PayHOA, consider a 30-day free trial with no credit card required.
5. Condo Manager
Condo Manager has been helping condos and HOAs manage their communities for more than 25 years.
Best suited for medium to larger-sized communities, Condo Manager has no limits on corporations or units. In fact, Condo Manager even supports multiple addresses, allowing you to manage multiple properties under one account.
Condo Manager supports features like the following:
Automatic statement deliveries
Integrated messaging and email
Bank reconciliations
Accounts receivable/payable
Automated routine tasks
For more information about Condo Manager, visit their website, and fill out the form for a free demo.
6. Yardi Breeze
Yardi Breeze, a cloud-based HOA software, is a simple tool designed for nearly all types of properties.
The robust platform Yardi Breeze has built helps HOAs save time and stay organized. You're able to manage multiple properties from a single device — either your phone, tablet, or desktop. In addition, you can easily keep track of your community by staying on top of violations, following up on maintenance requests, and ensuring payments are made on time.
Other features of Yardi Breeze include:
Daily, weekly, and monthly activity calendar
Detailed maintenance requests
Manage accounts payable/receivable
Track budgets and generate financial reports
Resident portal for fees and balances
As for pricing, Yardi Breeze for HOAs starts at $1 per unit per month with a $400 minimum per month. Before making a decision, be sure to visit their website to book a demo and learn more about this potential HOA software solution.
7. AppFolio
AppFolio has more than 7 million units managed on its platform, making it one of the leading property management software providers. The team at AppFolio helps HOAs save time and reduce stress by creating a positive experience through a wide variety of features.
Some of those features include:
In-app messaging
Online architectural reviews
Violation letters
Rules and regulations
Board member roles and responsibilities
Committees set up
AppFolio charges $0.80 per unit per month with a minimum of $280 per month for HOAs. However, before deciding, you may book a free HOA software demo to get a feel for what AppFolio can provide.
Read the full AppFolio review »
8. Concierge Plus
Finally, Concierge Plus is a modern HOA software that's been helping thousands of communities for over 20 years.
Over the years, Concierge Plus has integrated with numerous third-party software providers for added convenience to board members and property management. Additionally, Concierge Plus has implemented hundreds of features that assist in managing, operating, and maintaining an enriching community.
Some features of Concierge Plus include:
Resident portal with a custom domain
Package tracking
File sharing
Amenity booking
Maintenance tracking
Pet registry
Workflows and permissions
If you want to know about pricing, you'll need to contact Concierge Plus. However, you can try out this HOA software for free with a 30-day trial.