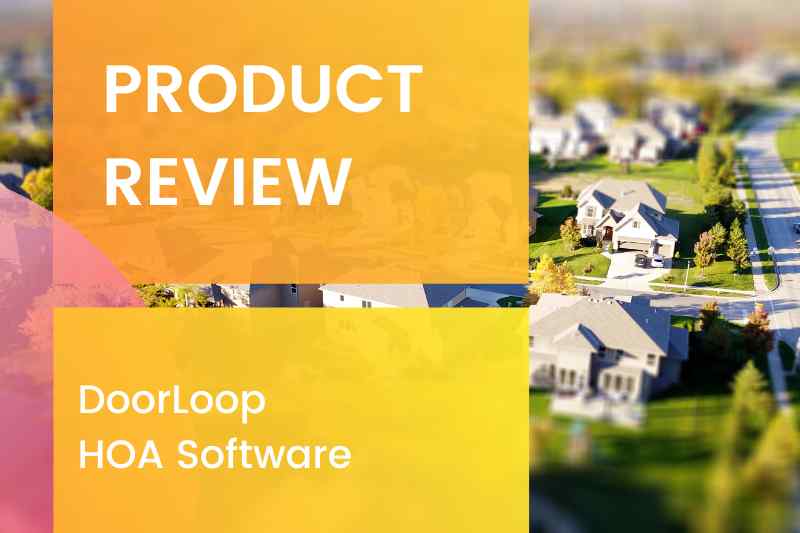 Key takeaways
DoorLoop is a comprehensive and customizable HOA software solution.
DoorLoop software is offered on both a monthly and yearly subscription basis, and pricing depends on the number of units in your HOA.
HOAs that need extra help with accounting and bookkeeping tasks may benefit most from DoorLoop.
You know how difficult it is to supervise the different amenities and services an active HOA community offers its homeowners. Outdated software, or worse, a paper system, is an inadequate way to handle facility reservations, maintenance, and HOA payments. However, there are many HOA software solutions on the market. One you may have come across in your search is DoorLoop.
Are you wondering if DoorLoop is the right choice for your property? If so, read on to discover DoorLoop's features, costs, and a few popular alternatives.
This post covers the following:
About DoorLoop software
DoorLoop is a software development company founded in 2019 by six property owners seeking a more affordable and effective HOA management software solution. These six co-founders had a mission to develop software that they themselves could use and help other property owners and managers worldwide.
The DoorLoop software and its management team strive to accommodate HOAs of any size. As a result, the HOAs that opt to invest in DoorLoop rental property management software streamline their operations and experience less stress.
Further, DoorLoop promises to make managing your community and homeowner's association tasks easier with their highly rated property management workflow automation software packages.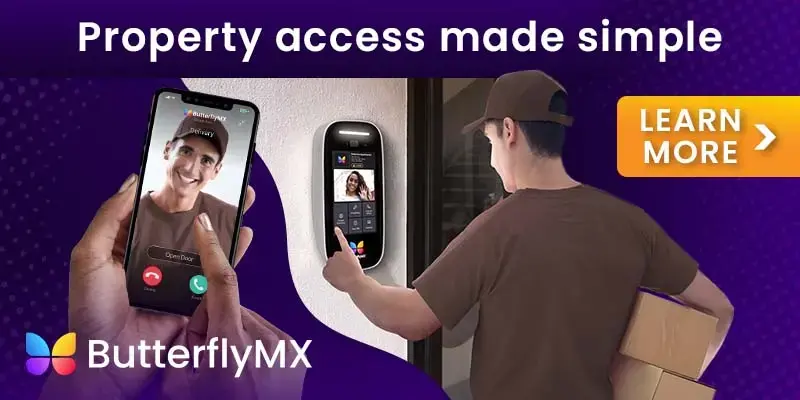 Features
Compliance management. Stay ahead of HOA violations with DoorLoop's secure portal. Once members read a notice, an alert is sent your way. Further, you can opt to collect e-signatures on violation notices to document acknowledgment.
Maintenance management. DoorLoop software eliminates lost or forgotten maintenance requests. Maintenance requests, work orders, and schedules are created electronically and assigned to vendors. Furthermore, DoorLoop keeps track of every step of the process.
Secure file storage and document sharing. You can upload, save, and easily retrieve files in DoorLoop's secure file storage. Then, you can share the files with authorized recipients through a secure portal.
Communication portals. Because DoorLoop uses military-grade encryption, you'll feel secure when sending sensitive information to HOA members.
Fees and payments. Members are billed for HOA dues and violations and pay automatically with credit cards or through an electronic fund transfer. Additionally, you can set due dates for all fees and monitor when payment is made.
DoorLoop software pricing
DoorLoop offers a three-tiered pricing structure: Starter, Pro, and Premium.
The Starter plan starts at $49 per month. It keeps track of the accounting and financial books for each property. It also offers email and chat support, as well as eSignature options and a tenant portal.
The Pro plan starts at $99 per month. It includes all benefits offered in the Starter plan, in addition to an owner portal, unlimited Zoom training sessions, and email, chat, phone, and Zoom support.
Finally, the Premium plan starts at $149 per month. Premium includes the benefits of the Starter and Pro plans and adds unlimited users, unlimited data storage, and a free personalized website.
To learn more about each plan, DoorLoop offers a free demo.
Pros & cons
Pros:
Compliance management to keep your properties compliant.
The maintenance management program tracks every step of assigned work orders.
You can go paperless with DoorLoop software's secure digital file storage system.
Communication is secured with military-grade encryption.
Set payment due dates allow you to collect payments and fees automatically.
Cons:
Long wait times have been reported for customer service assistance.
Some users report that the DoorLoop software isn't user-friendly and can be challenging to learn.
Tiered brackets with higher associated fees may be out of reach for smaller or newer properties.
Learn about the differences between condos and apartments:
Should you get DoorLoop HOA software?
DoorLoop offers an attractive HOA software package. It empowers you to manage your HOA from anywhere with its fully customizable HOA software. Further, DoorLoop offers unlimited free training and user support.
What's more, the platform is available on a monthly or yearly subscription basis, meaning you don't have to make a year-long commitment if you want to try the solution.
Overall, DoorLoop may be a good option for HOA board members who need additional management help — specifically with accounting. However, customer reviews suggest that it may not be the most user-friendly choice.
Alternatives to DoorLoop software
Before investing in HOA software, you must consider several options. Here are a few alternatives to DoorLoop you may want to check out:
PayHOA is located in Lexington, Kentucky, and has been in the management and payment software industry for over 50 years. The company offers an all-in-one condo management software where homeowners can make online payments, submit maintenance requests, monitor payments, check payment history, and update contact information.
The software offers a simple but powerful accounting tool designed for users without accounting experience. However, experienced bookkeepers will find it adequate in the most complex accounting matters.
PayHOA is dedicated to making life easier for HOA board members and homeowners.
Condo Manager is a Canadian company founded by Eric Drouin. Drouin's father was a condominium association manager who lacked the proper software to manage his property.
Drouin developed the software for his father as a graduate project, and 30 years later, Condo Manager is on the ninth iteration of its HOA management platform.
Condo Manager is designed to keep things running smoothly and effectively for board members and residents. Tasks carried out manually — such as accounting, registering payments, pulling up accounts, and collecting payments — are automated, and the data is safely stored.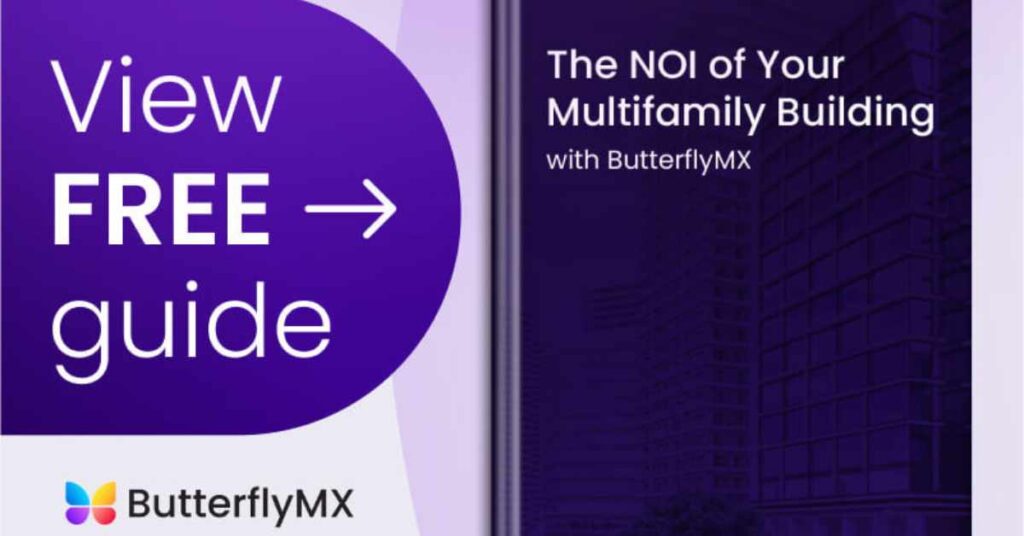 Disclaimer: ButterflyMX provides these blog posts to help our customers and potential customers make the right business decisions for them. Our blog posts are based on the information we have available to us at the time of writing.