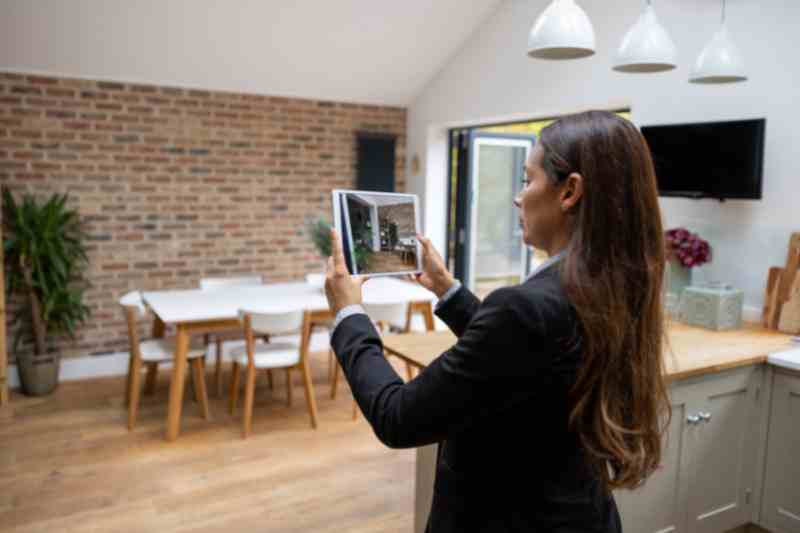 If you're in the multifamily real estate industry, you've probably heard of virtual leasing. In fact, you may even be considering incorporating it into your own leasing process. From AI leasing assistants to virtual tours, online leasing is quickly emerging as the preferred way to modernize how real estate professionals nurture leads and sign leases.
Read on to learn what virtual leasing is and how it works. Then, explore the pros and cons of online leasing. Finally, discover three tips for successfully implementing digital leasing at your property.
In this post, we cover:
What is virtual leasing?
Virtual leasing involves leasing a property to a resident without needing to meet them in person. Essentially, digital leasing consists of everything that a leasing agent does, moved online. This process is made possible through video chats, virtual tours, real estate chatbots, and sharing e-documents.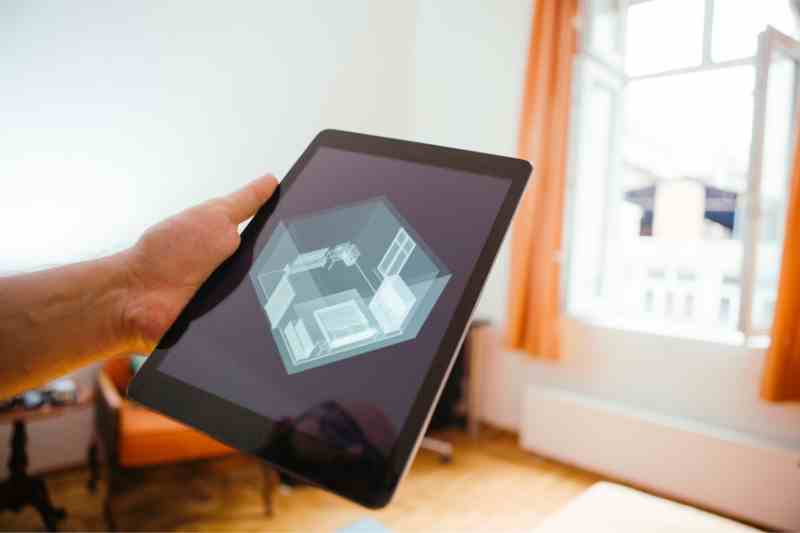 How does virtual leasing work?
Virtual leasing uses property management software to help you find leads and sign leases digitally.
Here are a few ways online leasing can be implemented at your property:
Virtual and self-guided apartment tours. With the right platform, prospects can tour your units and other building amenities virtually. Alternatively, they can schedule a self-guided tour, which is a hands-off process for building staff because they don't have to be onsite during the tour.
AI assistants and chatbots. AI leasing assistants offer a 24/7 resource for prospects. They can answer prospects' commonly asked questions and follow up with them automatically. If a question requires a more in-depth response, the AI chatbot can connect the prospect with a human leasing agent or staff member at your building. Additionally, they can schedule appointments and send automated follow-up emails to each prospect.
Virtual inspections. By conducting inspections virtually, you'll save time and hassle while complying with building codes and keeping the property safe. This is particularly convenient for property managers who manage buildings throughout the country.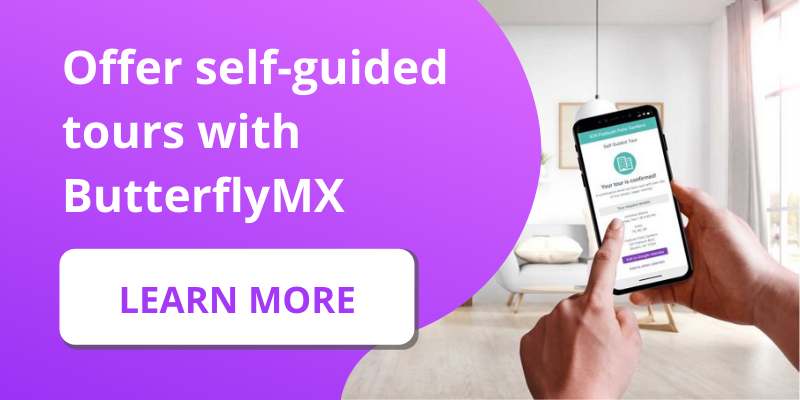 Pros & cons of virtual leasing
Virtual leasing agents are gaining momentum, but what are the benefits and drawbacks of incorporating digital leasing in your renting process?
Here are the pros and cons of using virtual leasing services:
Benefits of online leasing
Saves time. You don't have to physically show up for appointments. So, worrying about being late due to traffic or because a previous showing ran late is a thing of the past!
Convenient. Virtual apartment leasing empowers you to host virtual tours and send over leasing information and applications remotely. So, the entire leasing process takes place digitally.
Sign leases faster. Because the leasing process is digital, you can get leases signed by prospects faster than ever — without needing to physically come to the property.
Drawbacks of online leasing
Can't show the details. Because virtual tours often show newer, staged units, prospective residents won't get a full picture of the unit they'll actually be living in until they physically visit the building.
Can't show off the neighborhood. You can't show the full scope of the neighborhood in a virtual tour. As a result, prospects won't get a full picture of details like walkability, proximity to stores and schools, and availability of street parking.
Not meeting the prospect in person. Meeting someone face-to-face gives you the best sense of how a prospective resident will fit into your apartment community. Without this in-person interaction, you'll have to rely on a virtual first impression of the prospect.
Watch this complete guide to social media marketing for real estate: 
3 tips for virtual leasing
So, you've decided that online leasing is right for your property. Now, how do you go about implementing it successfully?
Here are three tips and tricks for employing digital leasing strategies at your building:
1. Hire a virtual leasing coordinator
You don't have to be a technology wiz to implement digital leasing at your property. Instead, you can hire an online leasing coordinator to take care of all responsibilities related to the digital leasing process.
A virtual leasing consultant may have these duties:
Oversee all application requests. Having a coordinator review all applications will ensure you respond to the best leads and find great prospects.
Keep track of how many virtual tours are taken. Your leasing coordinator should track the number of tours that are taken virtually so that you have a sense of who's interested in your units. This will also make following up with prospects after tours and scheduling one-on-one video chats easier.
Be available for follow-up and answer questions. If there's a question that your virtual assistant or chatbot can't answer, your coordinator can assist with these queries.
Review online applications. Coordinators will review all online rental applications and be in charge of approving or rejecting applicants.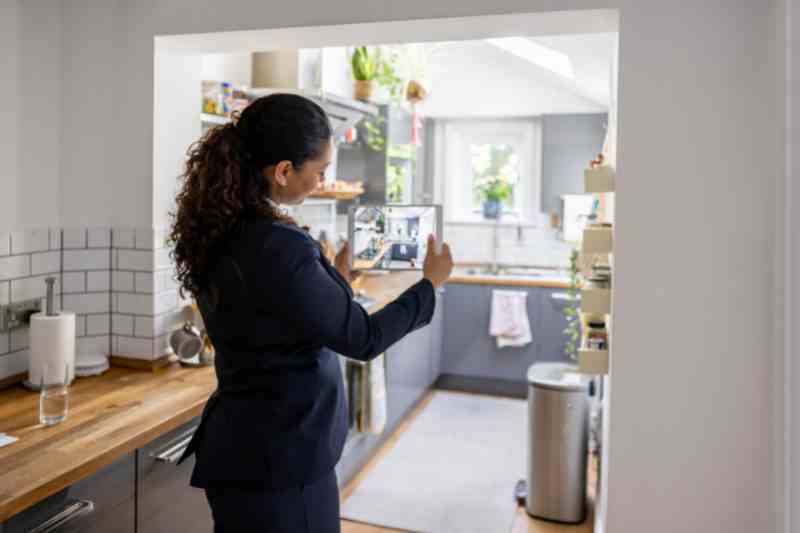 2. Choose the right property management software
The right property management software will streamline the online leasing process.
The best platforms have these features:
Keep your rental properties organized. Property management software can keep your properties organized and only show vacant units to prospects. What's more, they can track when a lease is signed or when a current lease is ending. As a result, your listings will always be up to date — without any work from you!
Stores account information. PMS programs like Yardi help with digital leasing because it stores all important documents, and keeps an audit trail of all paperwork that's always available for you to access.
Integrates with proptech. The best property management software integrates with the proptech you're already using like your access control system. This makes assigning new access credentials to new residents and terminating old access credentials easier than ever.
Automates repetitive tasks. This software empowers staff to focus on more important tasks, so they won't have to worry about sending follow-up emails to prospects. This software can also book tours and schedule one-on-one video chats for you.
Makes accounting and finance management easier. Property management software tracks spending, manages your real estate portfolio, and stores bank account information, making bookkeeping seamless.
3. Accept online rental applications
The online leasing process starts with making your units available to tour online and accepting online applications. Making the application process convenient for prospects will boost desirable leads and get leases signed faster.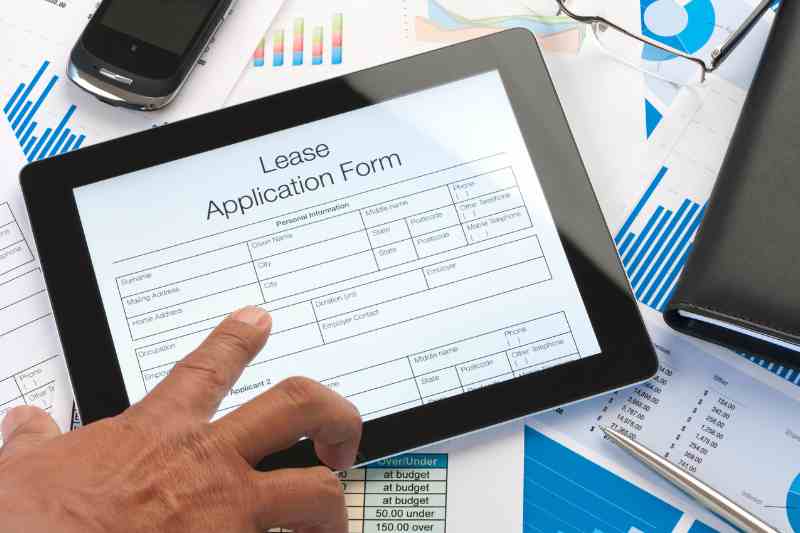 Takeaways
Virtual leasing digitizes leasing so that you can carry out the entire process without ever having to meet a prospect in-person.
Online leasing uses virtual self-guided tours, AI assistants and chatbots, and virtual inspections to make the leasing process seamless.
Online leasing saves time, adds convenience, and results in leases getting signed faster. However, it makes it difficult for prospects to get the full scope of the property and neighborhood since they may not visit the building in person.
To foster the best environment for digital leasing, hire a digital leasing coordinator, use the right property management software, and accept online rental applications to successfully implement digital leasing at your building today!