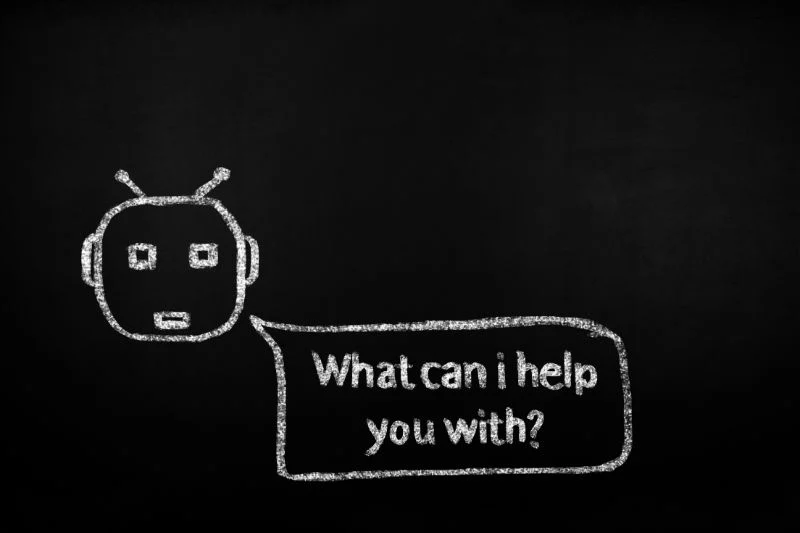 Artificial intelligence has boomed in popularity in recent years because of the significant value it provides to businesses. More specifically, AI chatbots are changing how businesses operate, from maintenance and workflows to accounting and customer service. This type of management software benefits businesses across all industries.
But what exactly is an AI chatbot? What can it do? And what's the best solution out there?
Well, this blog details everything you need to know about AI chatbots, such as what they are, how they work, and what they can do. Additionally, this guide shares the pros and cons of these new tools while outlining the best chatbots and sharing how you can use them in real estate and property management.
This post covers:
What is an AI chatbot?
An artificial intelligence (AI) chatbot is a computer program capable of human-like conversations using natural language processing (NLP).
Using NLP, the program becomes a conversational AI chatbot. Natural language processing allows the chatbot to interpret human language in real-time without pre-programmed responses. As a result, the chatbot can determine what is being said based on key language indicators.
For instance, the chatbot knows how to answer "When open Tuesday?" and "What time do you open tomorrow?" because of what it has learned in previous conversations. While these two questions are worded differently (one being grammatically incorrect), they ask the same question, which the AI chatbot understands.
Find out what the latest multifamily design trends are:
What type of AI is used for chatbots?
Chatbots use conversational artificial intelligence to simulate discussions with people. They implement natural language processing to provide human-like responses in real time.
What are some examples of chatbots?
The most notable real-world example of an AI chatbot is ChatGPT (chat generative pre-trained transformer).
ChatGPT is a learning machine capable of more than just human-like conversations. This artificial intelligence can also help write emails, employee evaluations, blogs, and even code. Bing has integrated with ChatGPT for faster, clearer responses to search queries.
ChatGPT is currently open to the public and free to use.
What does an AI chatbot do?
Analyze data: AI chatbots quickly sift through large amounts of data and give you informative insights to help you learn more about your customers. As a result, you can better understand your target demographic.
Identify patterns: When reviewing data, an AI chatbot can identify patterns in human activity. Then, you can take advantage of the patterns it identifies by better marketing to prospects, addressing frequently asked questions, and more.
Adapt to users: As the AI chatbot continues to converse with users, it will become more efficient at answering questions or receiving commands. From there, the chatbot provides a personalized experience based on specific user traits.
Funnel prospects: Lastly, an AI can be extremely successful in funneling prospective clients for a business. Based on the commands and inquiries a user may input, the chatbot will nurture them further down the marketing funnel.
What is chatbot marketing?
Chatbot marketing is the process of using computer programs to engage and automate interactions with prospective customers.
Every marketing team has a vast range of duties, but chatbots help lighten the workload. Chatbot marketing is implemented across websites, email, social media, and software to automate tasks that can be easily operated by AI.
Once implemented, chatbot marketing can do the following:
Engage with customers
Qualify potential leads
Send leads directly to sales teams
Schedule appointments
Send reminders and follow up
Analyze data and create reports
Automate maintenance duties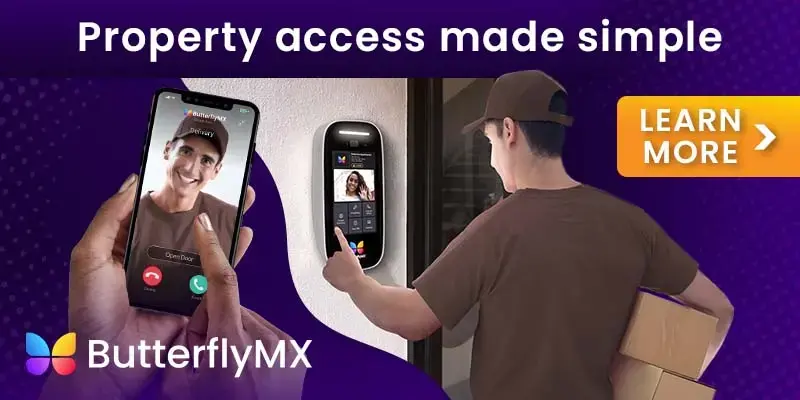 Pros & cons of AI chatbots
While AI chatbots are helpful for many businesses, it's still important to consider what drawbacks they may have.
What are the advantages of chatbots?
The advantages of having a chatbot are nearly endless, especially as technology advances.
However, some of the most important advantages of chatbots in the real estate industry include:
Greater customer service: Since an AI chatbot can address inquiries 24/7, your customers can quickly get the information they need. Rather than waiting on an email or phone call, customers can find what they need with the help of AI chatbot customer service.
Lower operating costs: Chatbots help automate manual processes like scheduling appointments and fielding inquiries. By eliminating the work needed for these tasks, businesses spend more time on critical tasks.
More certified leads: In addition to better customer service, more leads come from the chatbot qualifying those leads. Rather than manually analyzing prospective customers to see if they fit your target audience, an AI chatbot processes all the information to identify if the lead qualifies.
Automated tasks: An artificial intelligence chatbot automates many tasks, so you can devote more time to duties that require a human. For example, your AI chatbot can easily create monthly financial reports. In turn, you eliminate the lengthy process of doing it manually.
What are the disadvantages of chatbots?
Even though AI chatbots are very useful, they do have minor drawbacks.
The disadvantages of chatbots include:
Complexity costs more: A lot of AI chatbots are affordable and in some cases, free. However, the more complex the chatbot is, the more expensive it'll be. So, consider this when searching for an effective solution for your business.
Frustrated customers: The other drawback of a chatbot is it may not always know what the user is asking. Most AI chatbots have a pre-existing database to rely on, but it isn't always comprehensive. If a customer inquires about something the chatbot doesn't understand, it won't provide an adequate response, leading to a frustrated customer.
Lack of human touch: AI chatbots are an amazing innovation, but they inarguably lack the human touch that an in-person leasing agent or even a real estate virtual assistant can bring. 
What is the best AI chatbot?
With so many AI chatbots to choose from, it can be difficult to decide which is right for you. To determine which best suits your needs, consider how your business operates.
What tasks can be automated? What duties require the most amount of time? In what areas does the business suffer? How can certain workflows be improved?
The answers to those questions will help determine which AI chatbot is most suitable.
With that said, consider the following AI chatbot solutions: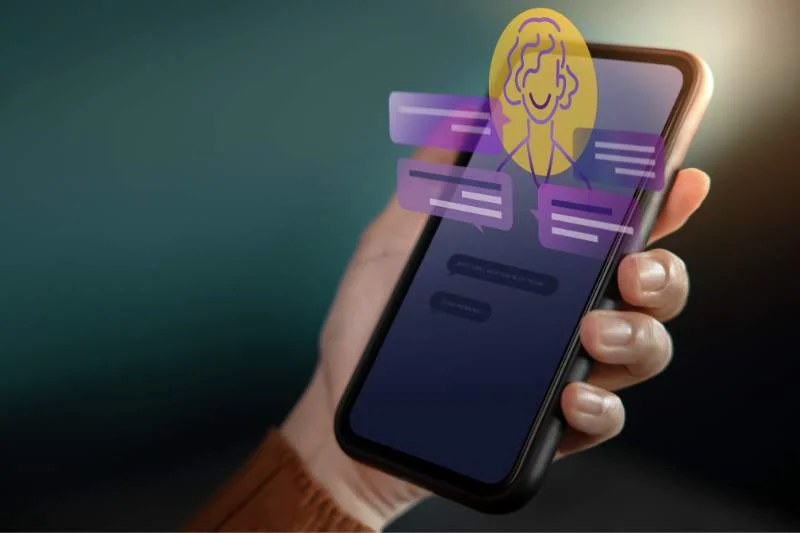 1. MobileMonkey
MobileMonkey gives properties the ability to utilize AI chatbots across all their platforms, such as Facebook, SMS, and website. Businesses across all types of industries utilize the many functionalities of MobileMonkey.
Some features of MobileMonkey include:
Customizable chatbot (colors, text, tone, etc.)
Chatbot templates to fit your property needs
Multilingual
Integrates with Zapier and other third-party platforms
Analytics and reporting
Pricing: MobileMonkey has a Startup edition starting at $119 per month with an annual plan. If you want the full experience, consider the Team edition starting at $299 monthly with an annual plan.
2. Jasper
Jasper is a generative artificial intelligence designed for all businesses. This AI can provide more than answers to simple customer inquiries. Jasper is designed to assist your business in generating content across various mediums, such as blogs, email, social media, art, and more.
Jasper AI encompasses a slew of features, such as:
Customer service chats with natural dialogue
Chrome extension to use anywhere
Understands 29 languages
Custom art for ads, thumbnails, feature images, etc.
More than 50 copywriting skills to assist in writing
Pricing: Jasper offers two payment tiers for your needs. The first is Boss Mode priced depending on the number of words you write in a month. It also offers a five-day free trial. The other option is for businesses but doesn't list a price. You'll have to contact Jasper's sales team for more information.
3. Tidio
Used by many small and medium businesses, Tidio is a customer service software designed to grow your business. Tidio offers a chatbot for live chat, sales, and even automated ticketing. Your business can connect Tidio to a variety of channels, such as email, Instagram, Facebook, and of course, your website.
Tidio includes many different features, including:
Multilingual
Shopify order management
Chatbot ecommerce templates
Communication surveys
Track, tag, and prioritize tickets
Pricing: Tidio offers four different pricing options: Free, Communicator at $15.83, Chatbots at $32.50, and Tidio+ starting at $240.83.
4. ProProfs Chat
ProProfs Chat is a live chat software designed to nurture your leads and convert them into sales. Chatbots operate 24/7 and are fully customizable down to responses, greetings, and answers. No coding skills are required because ProProfs Chat makes it easy for anyone to fully build their chatbot from the ground up to meet their business's needs.
Notable features of ProProfs Chat include:
Integrations with more than 50 platforms
Multi-channel communication (email, SMS, Salesforce, Zoho, etc.)
Website traffic monitoring and tracking
Chat transcripts, tags, and history
Chat reports, timesheets, and statistics
Pricing: ProProfs Chat offers a free plan for a single operator. If you need two or more operators, the Team option is available for $19.99 per month per operator.
5. Chatra
As a cloud-based chatbot platform, Chatra offers flexible solutions and provides a mobile app to efficiently manage leads from anywhere. Chatra integrates with your website to quickly answer questions or direct them to the right person when they're available. If you choose the latter, you'll receive mobile and desktop notifications for any qualified leads.
Chatra encompasses many helpful features:
Manage leads and messages all in one dashboard
Zapier integration
Mobile app
Ask leads permission to add their contact to your email list
Answer frequently asked questions for quick answers
Pricing: Chatra offers a free AI chatbot plan, but it is very limited. Essential and Pro are other plans available at $17 and $23, respectively. Each plan is charged on a per-month and per-agent rate.
AI chatbots in real estate
In recent years, AI chatbots have been introduced to the real estate market to assist with the leasing and lead generation processes.
Also known as AI leasing assistants, AI chatbots are beneficial in helping property management rent, market, and manage vacancies. With so many tasks to handle at a single property, it's easy for a property manager or leasing agent to get overwhelmed.
Fortunately, AI chatbots can automate many different property management tasks, such as:
Maintenance request management
Schedule tours
Automate accounting
Accept rent and fee payments
Answer questions about the building
Direct leads to units with matching criteria
Overall, AI chatbots are just one of the many proptech solutions paving the way toward an efficient real estate industry.