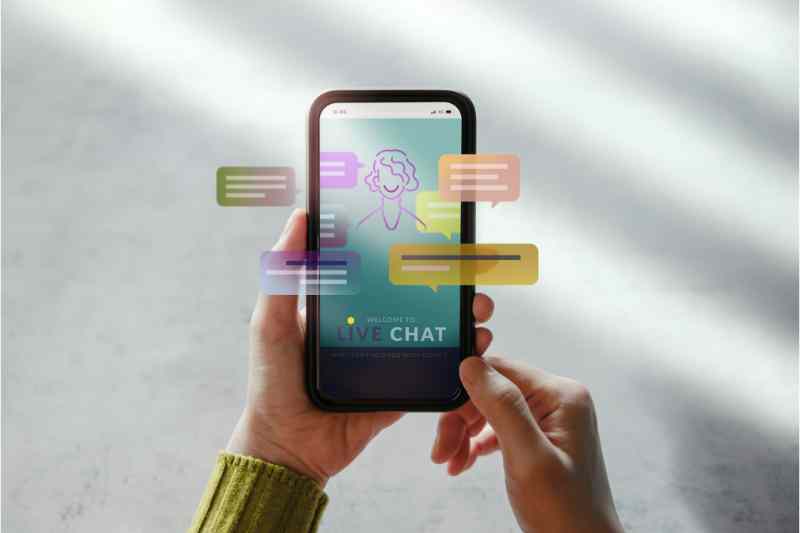 Leasing agents wear many hats, from communicating with prospects to handling lease renewals for current residents. In order to stay on top of things, the best leasing agents turn to artificial intelligence tools. One of the most popular AI tools is the AI leasing assistant. While this emerging technology may seem futuristic, you've likely interacted with many AI assistants before! In fact, rental properties have been using real estate chatbots for years to improve the resident experience.
But what is a real estate chatbot and how can you create one? Read on to discover the answer to those questions, plus the five best real estate chatbots to consider.
This post covers:
What is a real estate chatbot?
A real estate chatbot is a type of AI virtual leasing assistant that automatically answers questions and inquiries from prospective tenants. For example, a real estate chatbot can answer questions about your renting guidelines, the application process, and other frequently asked questions. Further, it can schedule meetings and tours, and collect prospects' contact information.
In general, real estate chatbots imitate human conversations, sending messages to clients using artificial intelligence and following real estate chatbot scripts. Primarily, real estate chatbots have gained massive popularity because they automate repetitive tasks.
What's more, the use cases for chatbots for real estate aren't limited! In fact, they can be used for multifamily, gated communities, and commercial properties.
Why should you use a chatbot in real estate?
Among the biggest challenges real estate professionals face is standing out against competitors. Consumers want convenience over everything. While it may be beneficial to have leasing agents or real estate virtual assistants available 24/7 to answer questions, it's not sustainable.
Real estate chatbots take over the responsibility of responding to prospects at all hours. Better yet — prospects who are on the fence may be swayed to book a tour or a meeting with you because of a positive interaction with your real estate AI chatbot.
Additionally, real estate chatbots lighten your workload! In today's digital world, we've automated everything from cars to ticket buying. So why not automate the real estate process as well? Save time and increase your efficiency by handing over one of the most repetitive, albeit important, tasks: answering frequently asked questions and greeting new potential clients.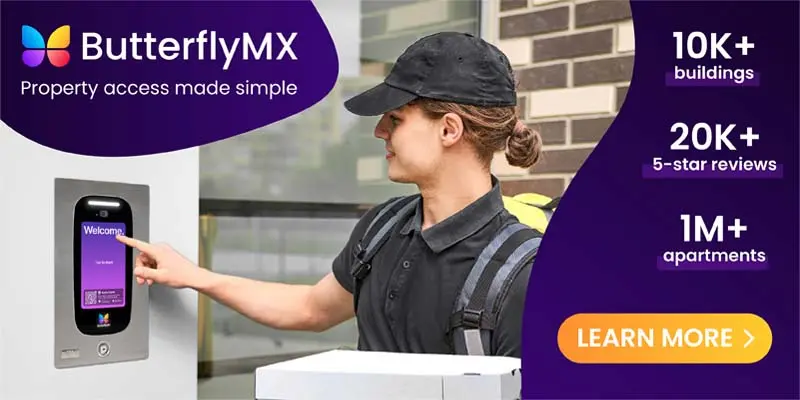 What can a real estate chatbot do?
So, you know real estate chatbots are a hot commodity, but what exactly do they do? Real estate chatbots can do almost anything a leasing agent can!
Let's take a look at some jobs you can assign to your chatbot:
Lead generation. Real estate chatbots pop up automatically every time a user visits your website. Then, they're prompted to enter their information in order to receive information about your building. As a result, you'll generate more leads than with a traditional form.
Answering frequently asked questions. Your prospects have important questions — but these questions are repetitive and often can be answered with a pre-written script. You can customize your artificial intelligence chatbot to answer these questions according to your property's guidelines.
Scheduling property tours. One of the first steps a prospect takes is touring the property. Because so many customers will want to take tours, handing the scheduling responsibilities over to your real estate messenger bot will free up plenty of your time.
Following up with leads. A huge detriment to busy real estate professionals is accidentally letting leads slip through the cracks. However, you can program your chatbot to automatically follow up with leads once they request information.
Analyzing market data and trends. Chatbots for real estate professionals can import data in order to help you understand the market. Your chatbot can help you understand the meaning of search queries, make sound decisions regarding investment opportunities, and stay updated on market conditions and trends.
Discover six ways to get started in multifamily real estate investment: 
5 best real estate chatbots
There are many real estate messenger bots to consider before investing in one. But which one is the best for your unique property? Let's take a look at some of the most popular options, plus how much each chatbot costs.
Here are the five best real estate chatbots to consider:
1. MobileMonkey
MobileMonkey empowers real estate businesses to install chatbots on all their messaging channels, including websites, Facebook, and Instagram. You can customize your chatbot with their visual chatbot builder templates. MobileMonkey can also integrate with many third-party services. So, you can easily connect your chatbot with your existing CRM.
Pricing: The MobileMonkey chatbot Startup Edition starts at $119 per month. However, they have a growth edition with custom pricing for larger businesses.
2. Tidio
Tidio is a marketing and customer service platform for real estate businesses of all sizes. It can generate leads and answer FAQs. Also, Tidio has tools for analytics, including chatbot performance and click-through rates. What's more, Tidio can create customer databases and organize prospects by their interests, demographics, and more.
Pricing: Tidio offers a free plan, a Communicator plan for $19 per month, and a Chatbot plan for $49 per month. Each tier offers more projects and messages.
3. ChatBot
ChatBot is a real estate AI bot platform with lead capture features such as a form widget on your site. With this, visitors can enter their information so you can follow up with prospects easily. ChatBot also integrates with most CRM and sales tools, making it an easy addition to your property management process.
Pricing: ChatBot has four tiered pricing plans: Starter for $50 per month, Team for $149 per month, Business for $499 per month, and Enterprise at a custom monthly price.
4. ReadyChat
ReadyChat is a unique option, as it's not a traditional real estate messenger bot. Instead, it's a chat widget for websites handled by live chat agents. A team of operators handles basic communication for you, eliminating the chance of a robotic-sounding AI warding off visitors. If you're uncomfortable with handling complex integrations or designing a chatbot, this may be a good choice for you.
Pricing: The ReadyChat Value option is $199 per month and the Premium version is $399 per month. Additionally, there's a one-time setup fee of $299-$399.
5. Structurely
The Structurely real estate chatbot uses conversational AI to build rapport with website visitors. You can pause the AI conversation and take over at any point. So, your AI chatbot can do the initial greeting while you prepare to speak with the prospect. Further, Structurely can be integrated with your existing CRM.
Pricing: Structurely's four pricing tiers are as follows: The Starter plan for $179 per month, the Growth plan for $299 per month, the Build plan for $499 per month, and more plans available by talking with Structurely.
Takeaways
A real estate chatbot is an AI leasing assistant that exists on your property's website.
Chatbots in real estate help you stand out against the competition while lightening your workload.
Chatbots can handle many of the repetitive tasks required of real estate professionals. These tasks include lead generation, answering FAQs,
scheduling property tours, following up with leads, and analyzing market data and trends.
Some of the best real estate chatbots to consider are MobileMonkey, Tidio, ChatBot, ReadyChat, and Structurely.