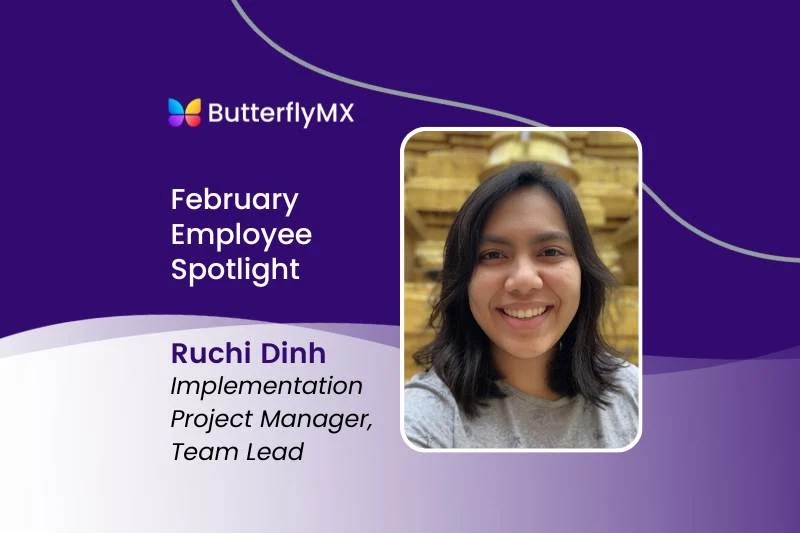 ButterflyMX is known for its secure yet convenient access control technology — namely, our sleek hardware powered by robust cloud-based software. But what powers the development and advancement of our world-class products?
Our people do!
At ButterflyMX, our people are the key to our success. And to celebrate the talented people who keep the company moving forward, we like to take a moment each month to spotlight one hardworking employee.
For February 2023, we'd like you to meet Ruchi Dinh, a hardworking ButterflyMXer who's here to walk you through her role at the company and why she loves working at ButterflyMX.
This employee spotlight covers:
Meet Ruchi
Location: Washington, DC
Position: Implementation Project Manager, Team Lead
Previous Position(s): Implementation Project Manager
Start Date: July 20, 2020
In a few sentences, tell us about what you do here at ButterflyMX.
I lead the Implementation Project Management team. Our team handles all activities related to post-sale to getting devices live in our system. I make sure that the team has all of the resources and tools needed in order to accomplish business goals.
What's your favorite part about working at ButterflyMX?
The people.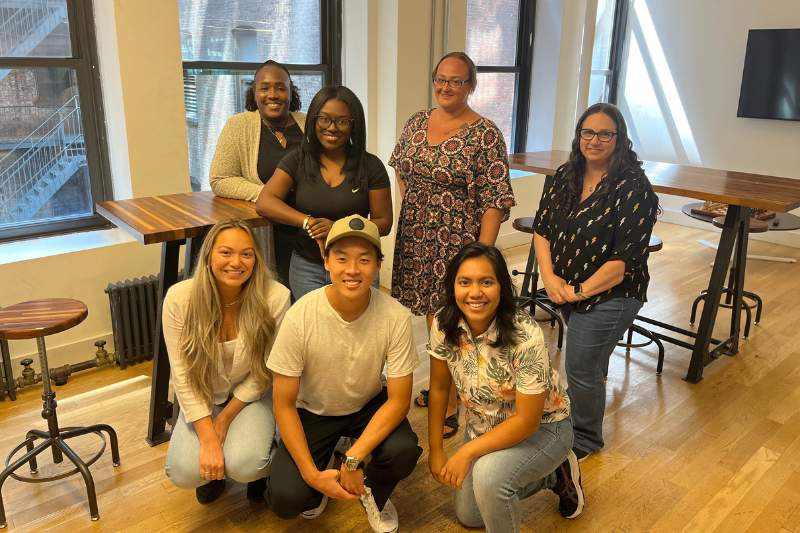 What's the most significant thing you've learned while working here?
Establishing and maintaining relationships with internal and external stakeholders.
What's your proudest accomplishment so far during your time at ButterflyMX?
Leading the IPM team.
Tell us about your favorite day/event at ButterflyMX. What makes it so special/memorable?
The first IPM on-site. It was incredible to see my team in person for the first time. The team has been remote from the beginning, so it was great seeing everyone.
What has been the best part about working remotely? The most challenging?
Best: Flexibility with working location.
Most challenging: Not working round the clock.
Watch a day in the life of a ButterflyMX employee: 
Fun facts about Ruchi
If you could live anywhere in the world, where would it be and why?
Bangkok, Thailand. It's a culturally rich city.
What is your favorite thing to do after work or on the weekends?
Cooking and spending time with my chosen family.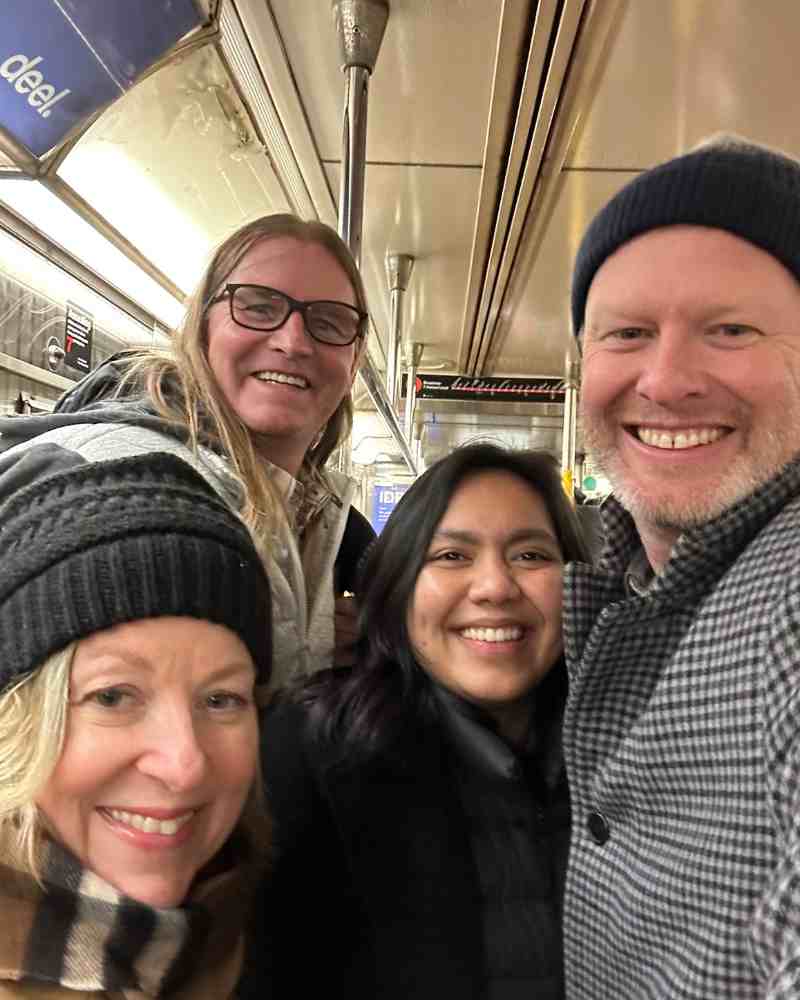 Join the ButterflyMX family
If you're inspired by Ruchi's experiences at ButterflyMX and want to join our growing team, we'd love to hear from you! ButterflyMX is always looking for motivated, energetic new teammates. Head to our careers page to view available positions.