Read this post to learn how to send group messages to residents.
Part of what makes ButterflyMX unique is the ability as a property manager to use our Admin System to manage and review who is going in and out of your building.
But there's more to keeping residents safe than just door management alone. Another key component to security (and resident satisfaction) is being able to quickly and effectively communicate with residents.
If there's a strong wind advisory and you need to quickly instruct your residents to bring their balcony furniture inside, how would you do it? Or, on a sunnier day, if there's a yoga class happening on the rooftop, how will your residents know? The flyer posted in the elevator isn't going to cut it anymore. When was the last time you took an elevator ride and looked up from your smartphone? And for an urgent matter, you need to make sure your residents get the message right away.
One of the features in our Property Admin Console is the ability to send group messages to residents of your building
Prerequisites
A ButterflyMX account is required.
How to send group messages to residents:
Step 1:
Log in to your Property Admin Console on a computer.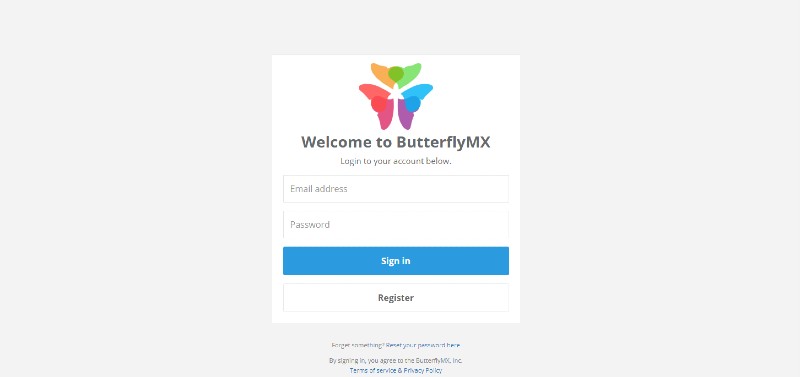 Step 2:
Click 'Group Messages" from the menu on the left side of the screen.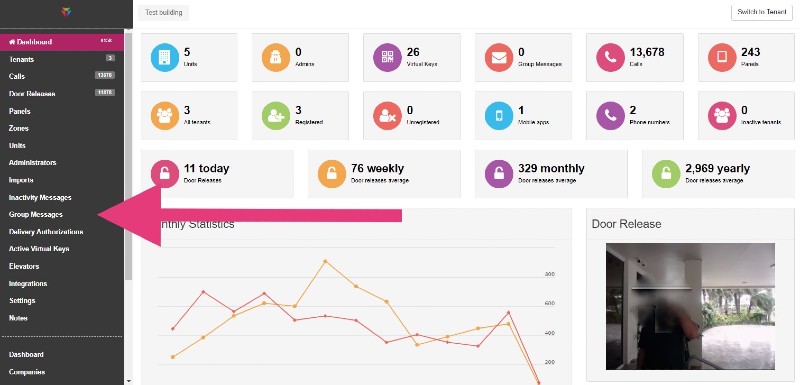 Step 3:
Click " + New group message" in the top left corner of the screen.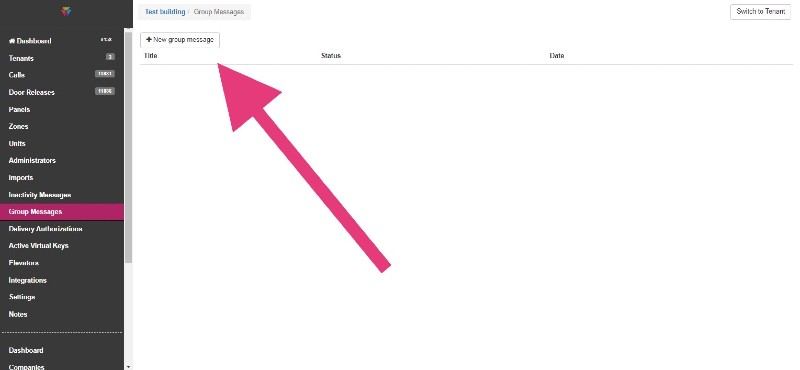 Step 4:
Choose a title for your message then write the body underneath.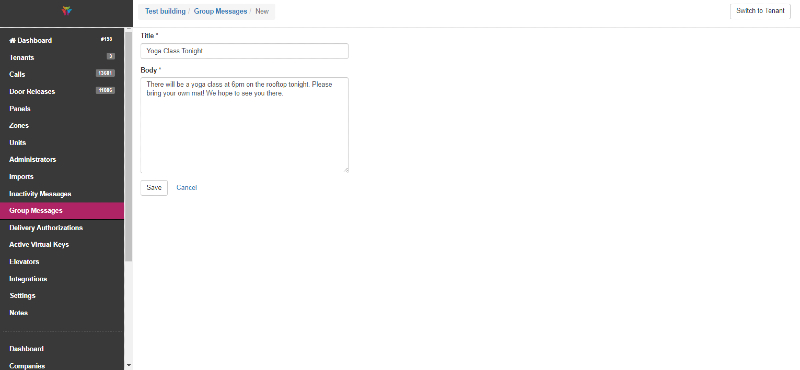 Keep in mind that when you send group messages to residents through the ButterflyMX Admin System, the message will go to every single tenant who is currently imported into the system. So, for the example above, the message would go to 3 tenants.
Residents will receive the message via email and/or text, depending on their settings.
View our property manager resources for additional training guides and videos designed to help you learn how to manage some of the key ButterflyMX features (like managing admins, door PINs, and how to use the property management dashboard).