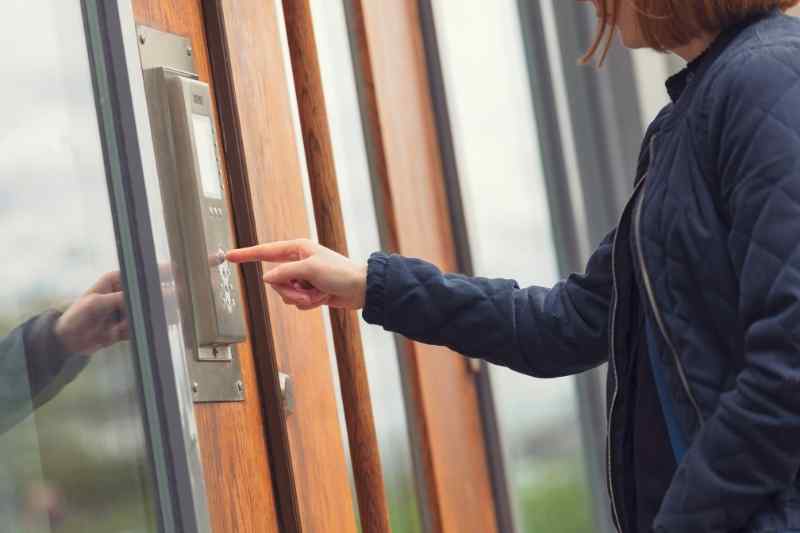 If you want to upgrade your property's access control capabilities, there are a lot of hardware choices available to you. The SIP door phone has been installed in properties across the country.
But is a SIP door phone system easy to install and maintain? And most importantly, can it successfully control building entry and give residents an easy way to let in their guests?
In this post, we explain what a SIP door phone is and how it works. Then, we list the disadvantages of installing and using a SIP door phone and let you know if it will work for your building.
This post covers:
What is a SIP door phone?
A SIP door phone is an in-unit phone that a building tenant uses to speak to a visitor at a property's entrance and remotely unlock the door or gate. SIP phones use the internet to connect with hardware at the entryway. This connection allows tenants to talk to visitors and grant them building access.
SIP door phones are one part of a door entry system with three components:
Door phone. Also referred to as a SIP intercom door station, door phones are in-unit devices installed within the building. Residents use the door phone to speak to their guests.
Base station. The base station is installed at a property's entrance. Guests use SIP base stations to contact the resident they're visiting.
Electric or magnetic lock. A lock might depend on either electricity or magnetism to secure a door. It's the part of the entry system that physically disengages to allow a visitor to open the door.
The benefit of installing a SIP doorbell phone at your building is that residents can let in guests without having to walk all the way to the front door. Tenants at both residential and commercial properties enjoy this convenience.
At apartment buildings, you'll likely install a door phone in each unit. That way, residents can open the door for guests from the comfort of their couches.
In contrast, you might configure a SIP door phone at a commercial property — like an office building — to direct all entry requests to one door phone staffed by a receptionist.
Watch how ButterflyMX works:
How does a SIP door phone work?
A SIP door entry system works by using the internet to establish a connection between a renter using a door phone and a visitor using a base station. This connection involves transmitting audio data so tenants and visitors can talk to each other. And if you've installed a SIP door phone with camera, it will also transmit video data.
To make sure there aren't any hangups when transmitting all that data, SIP door phones use organizational rules called internet protocols. More specifically, they use the Session Initiation Protocol (SIP).
What is SIP?
SIP stands for Session Initiation Protocol, and it's one of the most important protocols that computers use to send and receive data over the internet. Sending data from one place to another is a complicated process, especially when you're dealing with real-time conversations.
We need these protocols because of how the internet was set up. In the early days of the internet, there weren't any standards that helped one computer send information to another. A person sending a message often found that their recipient had trouble reading it. Whole sections of a message might have been missing or unreadable. Or, because these computers had such different rules regarding data transmission, the message couldn't be sent at all.
To fix those issues, programmers developed rules called internet protocols for all computers to use. Internet protocols protect data and establish safeguards that allow a receiving computer to request any missing or corrupted data from a sending computer. This is where protocols like SIP come in. More specifically, SIP is in charge of establishing a connection between two computers and securely shutting that connection down after all the data has been transmitted.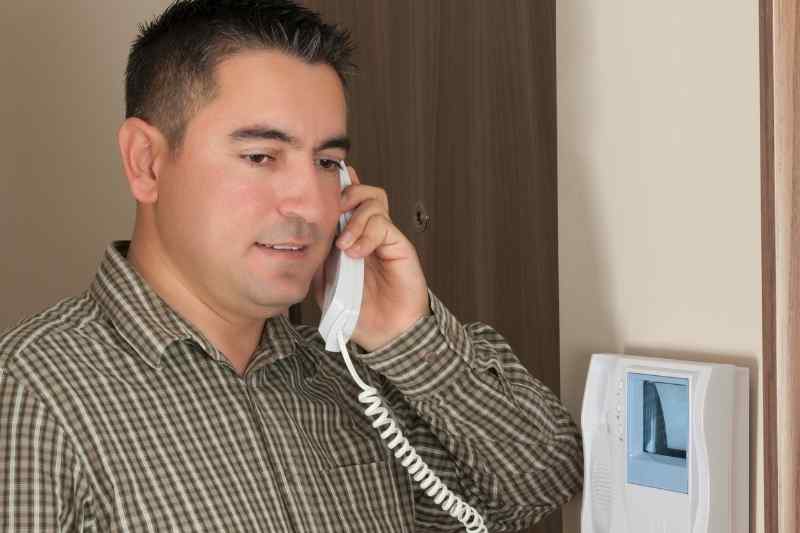 How to use a SIP door phone
Here's how a resident using a SIP door phone intercom grants entry to a guest:
Visitor selects resident using base station. The visitor selects the resident they want to visit by choosing from a directory installed in the base station. Alternatively, the base station may simply have 'call' buttons for each unit.
Base station establishes connection with door phone. The devices connect using the Session Initiation Protocol. Once connected, the resident can speak to their visitor and verify their identity. Some video door phone SIP systems also allow a resident to see their visitor during this conversation.
Resident grants entry using door phone. The resident grants entry by pressing a button on their in-unit door phone.
Electric lock releases. The door phone sends an electric signal that tells the electric lock to disengage. Then, the visitor can enter.
Problems with SIP door phones
SIP intercom door phones do enable remote communication and building access control. But there are problems with door phones that you should know about before you purchase one for your building or recommend one to a client.
Three disadvantages of SIP door phones include:
Expensive to install and maintain
No mobile app
Inconvenient for property staff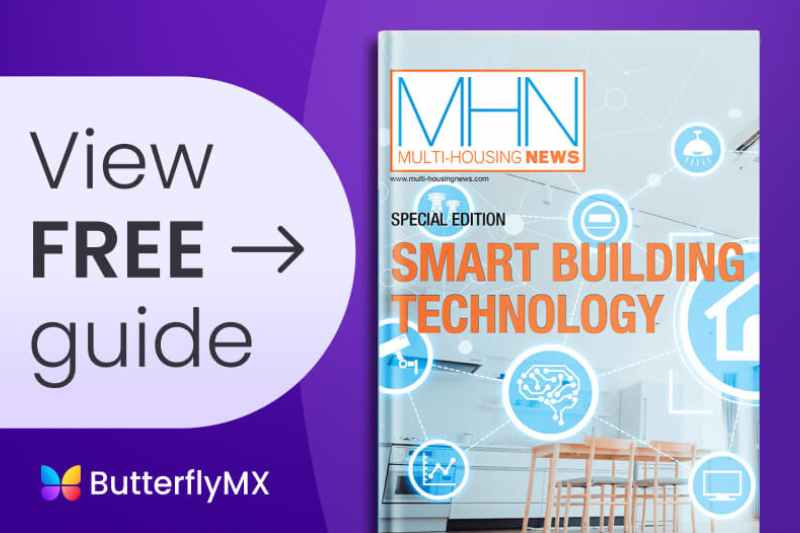 1. Expensive to install and maintain
Because SIP door phones tend to be wireless, they're certainly easier to install than wired entry systems. However, installing a SIP door phone system means installing dozens, if not hundreds, of individual door phones throughout your property. Each of these phones means one more piece of hardware you're responsible for — and one more asset that you must spend money maintaining.
2. No mobile app
When it comes to establishing a convenient experience for tenants, smartphone-based access is the gold standard. Through a mobile app, a resident can open doors and manage visitor access even if they aren't in the building.
However, a SIP door phone doesn't allow residents to use an app to manage access. Because SIP door phones depend on clunky in-unit hardware, tenants must be in their apartments or offices to unlock doors remotely. So if a tenant isn't home or isn't near the door phone when a visitor arrives, they'll miss that call.
3. Inconvenient for property staff
SIP door phone systems are inconvenient for property staff to manage because they aren't cloud-based. Property managers and staff members prefer cloud-based systems because they can make changes and update access permissions from anywhere and from any device, even if they're not on the property at the time.
In contrast, a staff member who needs to update permissions in a door phone system doesn't have a lot of options. Very often, SIP door phones can only be managed from one computer that you have to keep on-site at all times. When you compare that to the convenience of cloud-based administration, the benefits add up quickly.
Should you get a SIP door phone?
You shouldn't buy a SIP door phone for your building or recommend one to your clients. Instead, you should choose a smartphone-based video intercom.
A smartphone-based mobile access intercom gives you all of the internet-powered conveniences of a SIP door phone while saving you from the hassles of installing and maintaining dozens of door phone devices.
Similar to SIP phone entry systems, smart video intercoms also use the internet to allow residents to communicate with visitors and grant remote access. But a video intercom with a mobile app allows residents to easily and intuitively manage access from their smartphones instead of an outdated in-unit device.
From the app, residents can:
Swipe to open the door for themselves or visitors
Create and send virtual keys to recurring or one-time guests
Video chat with visitors to confirm who's requesting access
The best video intercoms are also cloud-based, increasing convenience for staff members. And, because these intercoms make use of smartphones that residents already have, you'll no longer have to go through the trouble of installing door phones.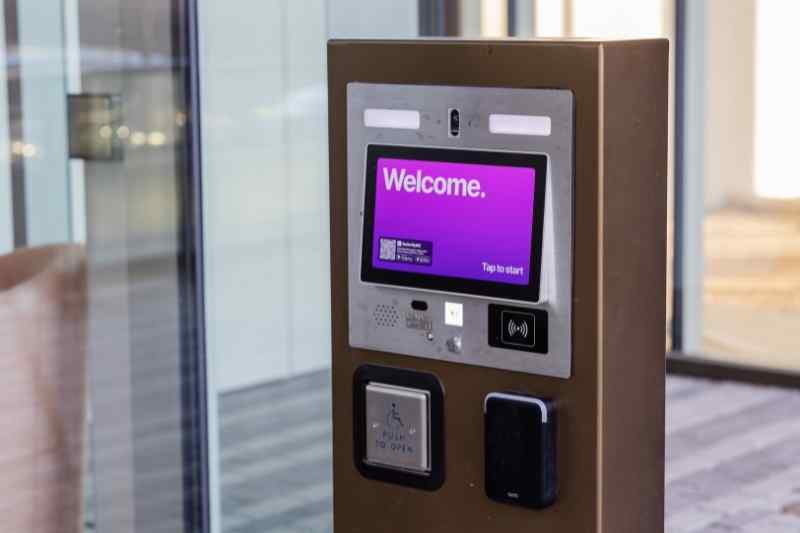 Takeaways
Door phones are unwieldy and awkward to use and install, no matter what technology they run on. SIP door phones are a step in the direction of internet-powered convenience, but they don't let installers, property managers, and residents take full advantage of today's innovations.
In contrast, smart video intercoms use the same SIP intercom technology to provide residents and staff with more features. Mobile access control systems like video intercoms are the superior option. They'll save you from the expenses that come with installing door phones while creating a more secure and convenient access experience.