SALTO KS
Originally named "Clay by SALTO", SALTO KS was founded in 2012 in Amsterdam. Clay, which began as a wireless, cloud-based access control solution, partnered with SALTO systems to create a revolutionary digital locking platform.

SALTO KS — which stands for SALTO Keys as a Service — lets you open doors from anywhere, anytime. Its mobile app and online dashboard enable building owners and operators to easily manage property access for tenants, building staff, and visitors without requiring additional software or installing hardware.
The integration with ButterflyMX brings the SALTO KS functionality into the ButterflyMX app, allowing residents to manage access throughout the building from a single app.
SALTO KS and ButterflyMX each enable property access from a smartphone, and using them together means residents can say goodbye to keys completely. With this integration, residents can access their building, their unit, and any other authorized SALTO KS locks from the home screen of the ButterflyMX mobile app.
Connecting ButterflyMX and SALTO KS
Setting up this integration is as easy as a phone call for you, and a just few clicks for your residents.
If you own or manage a building with both SALTO KS Smart Locks and ButterflyMX, all you need to do to set up this integration is contact ButterflyMX support. Residents will then connect to their SALTO KS account in the ButterflyMX mobile app.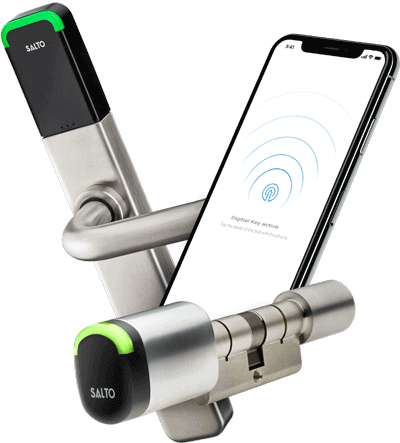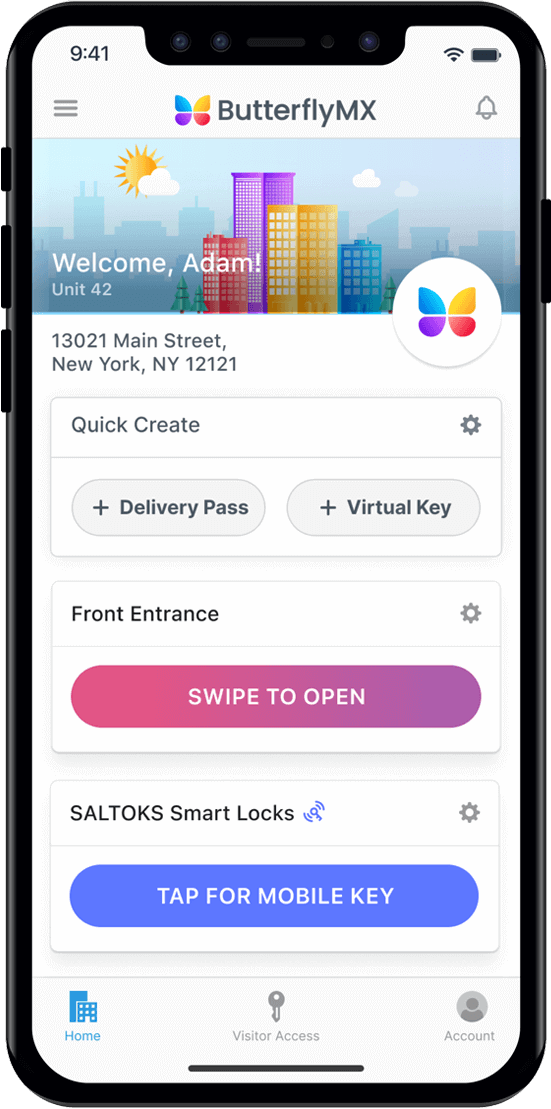 Once set up for the property, your residents will need to log into their ButterflyMX app, then click on the 'account' section > 'Smart Locks', > 'SALTO KS.' They will need to enter their SALTO KS credentials. Once completed, their SALTO KS 'digital key' will be available on the ButterflyMX app home page. It's as easy as that.
ButterflyMX + SALTO KS
Together, SALTO KS and ButterflyMX offer a solution that boosts resident satisfaction and improves operations for multifamily developers and operators.
The benefits of using ButterflyMX in combination with SALTO KS include increased rent, reduced resident churn, and shorter vacancy time.