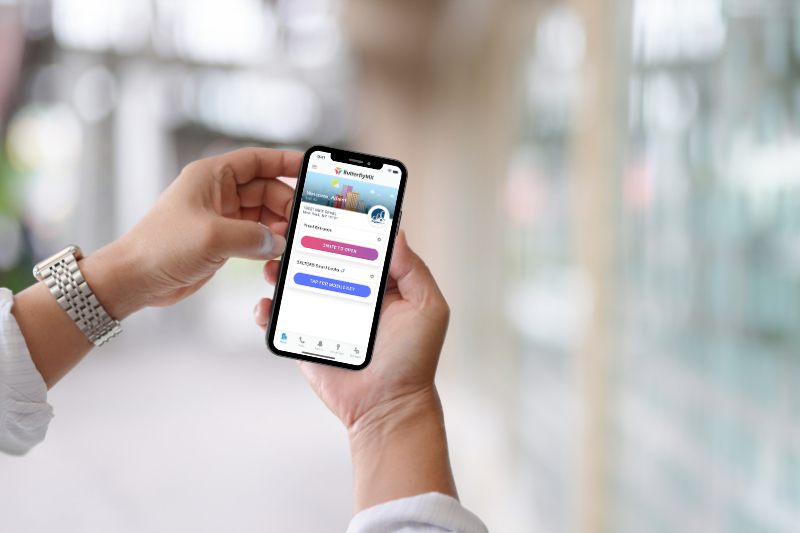 ButterflyMX allows your residents and tenants to open and manage building doors and gates from their smartphones. This creates convenience and safety for you, your tenants, and your building staff. Our SALTO KS integration extends this simplified access experience to all doors at your property controlled by SALTO KS.
This integration allows residents to open all locks associated with their SALTO KS account directly from within the ButterflyMX mobile app. Ensuring your residents and building staff can open any of your SALTO KS smart locks from their smartphones.
Read on to learn:
The SALTO KS integration will benefit your property in the following ways:
Seamless and convenient access for your residents. Use one app to access your building, apartment units, and any amenity spaces that have SALTO KS smart locks.
Access for trusted guests. When a resident is out of town, dog walkers, plumbers, etc. can easily access the building with a ButterflyMX virtual key and enter the apartment with a SALTO KS digital key. No need for building staff to let them in.
Enables self-guided touring. You can issue your prospects a ButterflyMX virtual key and a SALTO KS digital key.
How to enable the Salto KS integration for your property
Here are the three steps for enabling up the Salto KS integration at your building.
Confirm your building has both a ButterflyMX video intercom and SALTO KS smart locks.
Contact our support team to enable this integration on your ButterflyMX account.
Once we've enabled this integration, it will be available for residents the next time they open the ButterflyMX app.
How tenants connect their SALTO KS account to ButterflyMX
Once this integration has been enabled at your building, your residents will need to connect to their SALTO KS account within the ButterflyMX app. The first time the resident opens the app after the SALTO KS integration is enabled, they will see instructions on how to connect their account. They can either follow the instructions and set it up right away, or they can come back to it later. If they opt to set it up later, they do so in the 'Account' section of the app.
Once connected, residents can unlock any of their SALTO KS locked doors from the home screen of the ButterflyMX app. There will be a SALTO KS 'digital key' underneath their ButterflyMX 'Swipe to Open' button.
Important note: for residents to connect SALTO KS and ButterflyMX, they first need to be registered for ButterflyMX. If you need to resend a registration email to any of your residents, you can do so by logging into your ButterflyMX account.
Check out our integrations page to see a list of other systems that you can connect your ButterflyMX system with, to further simplify property management and continue delighting your residents.