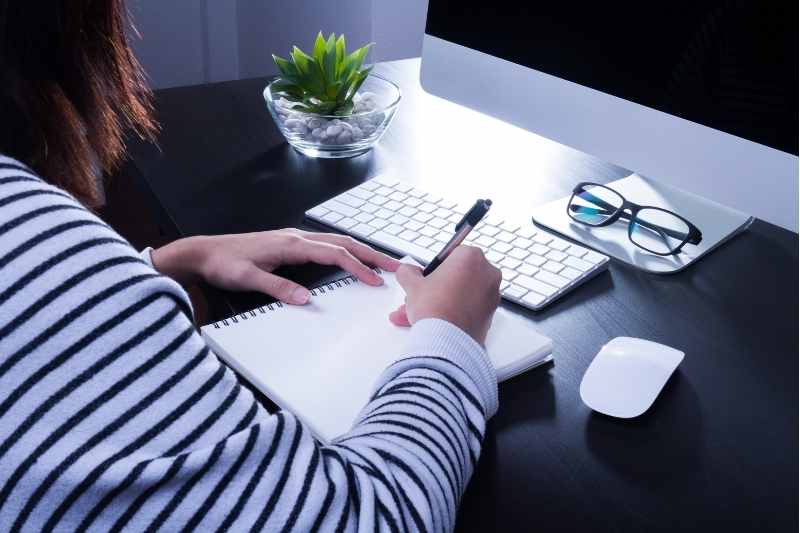 One of the most convenient tools property managers have at their fingertips is their apartment newsletter. Newsletters are a simple way to keep your residents informed about the goings-on in your community. Yours can communicate property policy changes, resident events, guidelines regarding parking and amenities, and more.
Sending a newsletter to residents will foster a sense of community and remind your residents of all your property has to offer. It can also open a clear line of communication between residents and property staff. In fact, your community newsletter may serve as the deciding factor between a resident choosing to renew their lease or not.
Ultimately, an apartment newsletter is a great tool to retain residents longer.
Read this post to learn:
What is an apartment newsletter?
An apartment newsletter is a short, informative memo that outlines news, updates, and current events happening at your property. Most property managers choose to send newsletters on a weekly, monthly, or quarterly basis. Your newsletter should highlight relevant property improvements, notify residents of policy changes, and include any other information pertinent to the residents living in your building.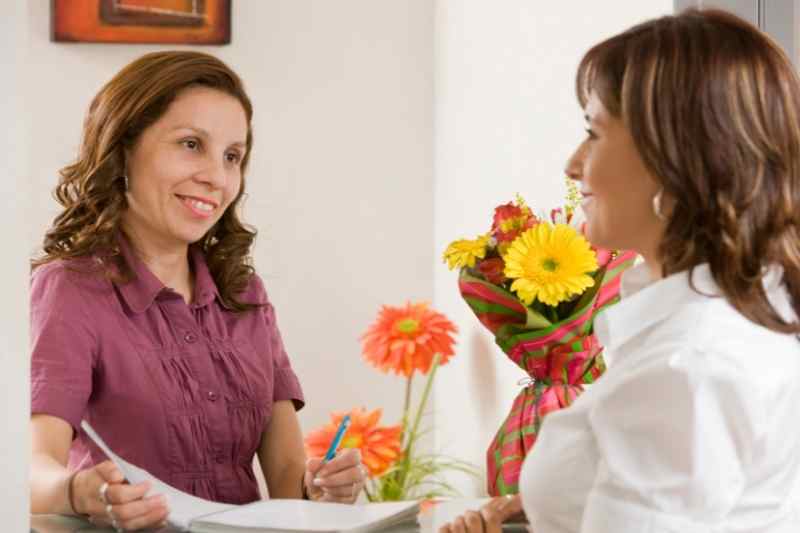 Why should you write an apartment newsletter?
You should write an apartment newsletter because it can help improve residents' outlook on your property and retain them longer. If circulating a regular property newsletter helps retain even just one resident, it could save you upwards of $2,500 in fees to find a new tenant.
In multifamily housing, keeping residents engaged with your property is one of the most effective ways to increase resident retention. Residents who are informed about everything their community has to offer are more likely to become long-term tenants.

What should be included in an apartment newsletter?
As a property manager, you're running a multi-million dollar business! So, it's important to convey the worth of your property to your residents in your newsletter.
Here are some of the most effective resident newsletter ideas:
Highlight your property's amenities
As the world slowly opens up and residents spend more time away from their homes, they may start to forget the amenities your property has to offer. So, your newsletter should shine a spotlight on the services and spaces you've invested in.
Pick one (or more!) amenities to highlight in each newsletter. Offer information on amenity fees, hours of operation, and guidelines to renew community interest. This will be particularly helpful for residents who've recently moved in.
Introduce your staff
Organically creating interpersonal relationships between property staff and tenants can be hard. So, take advantage of the space a newsletter offers to introduce your staff and their responsibilities. This will open a line of communication and transform your multifamily property from a place to live into a place to call home.
Remind residents of events
Planning multifamily resident events is an easy way to retain tenants by improving their quality of life. But planning events that few or no residents attend may feel like a waste of time, energy, and money.
Including upcoming events in your property newsletter will reach more residents than a bulletin board or an email. This will increase event attendance and bolster your community.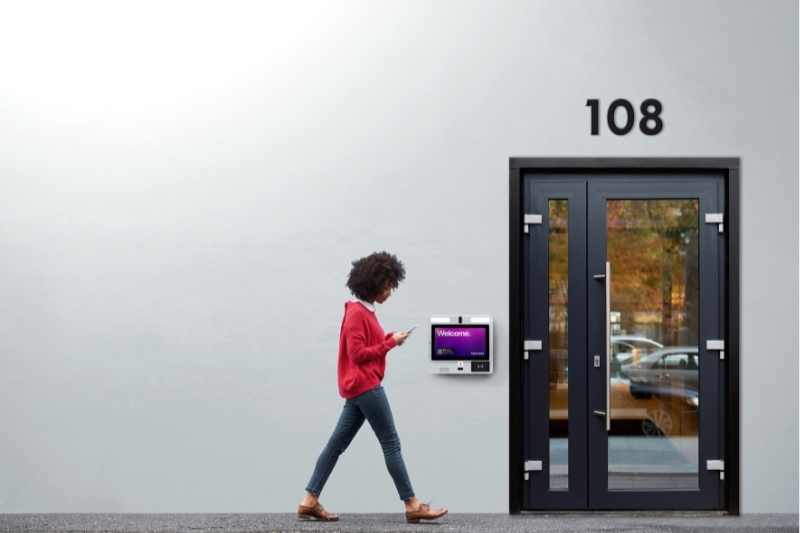 Announce property improvements
Whether it's as exciting as a new dog park or as routine as elevator maintenance, you need to keep your residents informed. Let them know about planned property improvements to get them excited about upcoming changes.
Additionally, keep them aware of the possible disruptions these changes can present. When disruptions are expected, residents are much less likely to be upset or feel inconvenienced.
Notify residents of new proptech installations
Installing new property technology — whether it's a new building entry system or smart locks on unit doors — will make your residents feel safe while renewing their excitement about your building. Explain the benefits of the proptech you're installing, and give any relevant instructions they will need for operation.
How do I create an apartment newsletter?
Creating an apartment newsletter is as easy as finding a template you like and filling in sections with information relevant to your property! There are hundreds of templates available via a quick online search. Finding the perfect template will make creating an apartment newsletter very simple, regardless of your background in writing print material.
Interested in tackling the project of designing a newsletter template yourself? Digital tools like Canva offer free and affordable software to do so. Additionally, email marketing services like Mailchimp are a good way to distribute your newsletter to your residents.
Once you've chosen your template, fill in any relevant information. Feel free to add or delete sections to personalize your newsletter. Remember: The template is just a starting point! Every property is different and you should feel comfortable shaping your newsletter to fit your building's unique needs.
Alternatively, many property managers choose to hire a marketing agency to do all of this work for you. Outsourcing is a good option if you and your staff are too busy to take on another consistent project or if you want to maximize the professionalism of your newsletter.
Top 5 newsletter best practices
Your newsletter to residents presents an opportunity to be creative, but a few fixed guidelines will bolster its impact.
Here are the top five things to remember when creating an apartment newsletter:
1. Publish on a consistent basis
The most effective newsletters come out on a consistent basis. Your newsletter's frequency will depend on your availability and resources. Consider sending yours weekly, monthly, quarterly, or biannually.
Each period has pros and cons:
Frequency
Pros
Cons
Weekly
Beneficial for bustling multifamily communities with frequent events and property updates.
Can become burdensome for a staff member to create and distribute a weekly newsletter if they have other responsibilities.
Monthly

Less frequent additional work for your staff.

Less likely to overwhelm residents with information.

Frequency may not be enough if your community has a high quantity of events or policy changes.
Quarterly

Opportunity to seasonally theme each newsletter to appeal to residents and increase readership.

Great if your apartment community has few events or updates.

Residents will rely on direct communication with staff for property updates. This may cause them to forgo reading your seasonal newsletter altogether.
Biannually
Low frequency allows you to set unchanging policies that residents can expect to follow for months to come.
A rare newsletter may not allow space for relevant or upcoming events and property changes.
2. Keep it short, sweet, and to the point
Even your most engaged residents won't want to read a long, winding explanation of your property. They've already chosen to live there, after all! Stick to a handful of easily digestible categories and address each with short, informative bursts of information.
If the newsletter can quickly be read in the elevator or while a tenant walks to their front door, more residents will be likely to pick up a copy.
3. Make your newsletter appealing
As the digital age persists and more renters are of the smartphone generation — think millennials and Gen Zers — fewer people want to consume content that doesn't immediately capture their attention. Use bright colors, an engaging headline, and appealing photos to entice residents to read your newsletter.
The best apartment newsletter examples use creative borders, seasonal themes, and high-quality property photos to be more eye-catching.
4. Make the newsletter easily available
The more convenient your apartment newsletter is to obtain, the more likely your residents are to consume it. For best results, send a digital copy of your newsletter directly to your residents.
Additionally, post a copy to your property's bulletin boards and leave a stack of copies in various high-traffic areas. Give your residents every opportunity possible to grab a copy.
5. Be ready for follow-up questions
Your newsletter will prompt residents to become more interested in the services and amenities your property has to offer, thereby helping to keep them happy at your property. As a result, make sure your staff is prepared to answer questions they may have about the information in your newsletter.
Event times and locations, community improvement parameters, and information on upcoming noise disruptions or closed facilities will be among the frequently asked questions.
Takeaways
Keeping your residents informed about what's happening in their community through an apartment newsletter is one of the easiest and most effective ways to create a sense of community at your property. By opening a consistent line of communication, you'll increase the attendance of property-wide events, increase the usage of apartment amenities, and remind residents of the reasons that drew them to your property in the first place.
All of this will increase resident retention exponentially. A small investment of time and resources into an apartment newsletter will be returned to you as your residents are happier and more likely to stay long-term.