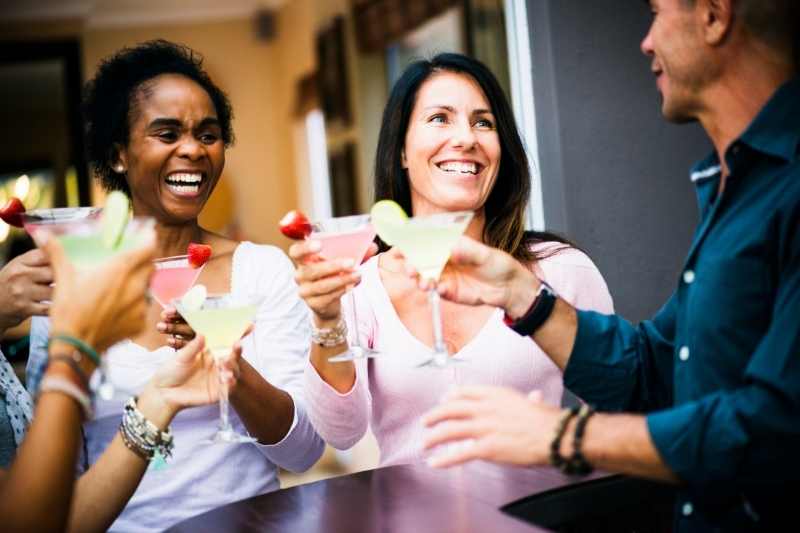 Every property manager wants to retain as many residents as possible to maximize the property's NOI. And offering resident events is one way to help boost retention. Multifamily resident events help promote a sense of community within your building – and communities that play together stay together.
Resident events should create buzzing excitement for your property, increase meaningful engagement, and show appreciation for your residents. Plus, when you and your staff invest time and energy in organizing such events, it proves to residents that your team cares about them and the community's quality of life.
Here are 6 fun and easy event ideas for your multifamily residents:

1. Movie screenings on the lawn with snacks
If your property has a great big lawn or parking lot, then that's the perfect spot for a movie screening event. And make sure you provide snacks — free food makes everyone happy!
Steps to set up a fun movie night:
Spread out the blankets
Rent a popcorn popper cart
Hang a sheet or projector screen
Play a classic, family-friendly film (remember, it's a multifamily event!)
Also, depending on the type of outdoor apartment amenity space you have, you might opt to configure a drive-in theater. Regardless of the layout, make sure to get plenty of snacks and choose a film that residents of all ages can enjoy!
2. Community gardens with farm share
A community garden may take a lot of planning, but it'd surely be cherished by generations yet to come! Designate an outdoor space for the garden and ask a resident committee member or staff member to take the lead.
First, assign a specific plot location to each resident who wants to use the garden – perhaps make it first come, first serve. Then, encourage residents to share and trade their crops with each other, making it a truly communal experience. What's more, you can then organize a seasonal potluck where residents can make dishes out of the fruits of their labor! This event is likely best suited for the spring or summer when the weather is most comfortable.
Pro tip: Secure the community garden by installing a keypad at its entrance. Only the residents who signed up for gardening will have access to that space.

3. "Yappy" hour with furry residents
You can never go wrong with an event full of tasty drinks, adorable pets, and treats for all! So, this event is an excellent opportunity for animal parents to mingle with each other and furry children to meet.
For extra fun and excitement, do a "Best Dressed" or "Best Groomed" contest where the event-goers can cast their votes. For the prize, get a gift card from the local pet store. To introduce residents to neighborhood vendors, locally source the drinks, dog or cat treats, and other supplies for the event.
Pro tip: If you want to open this and other community events to residents' friends and family, you should consider investing in a modern video intercom system for simple and secure visitor management. That way, residents can let their guests into the building through a smartphone app, and you'll have a record of everyone coming into the building.
See how ButterflyMX works:
4. Competitive family-friendly trivia nights
Trivia night is a classic favorite among residents across the board, from young adults to seniors. And trivia nights are an easy activity to hold indoors, which is perfect during the chilly winter months! To hype up the competition, put out a call for teams and offer irresistible prizes. Also, make sure to pick topics that residents of all ages know to accommodate families.
Essentials for a fun, family-friendly trivia night:
A great spread of snacks and drinks
An energetic and dynamic host
A DJ with all the great beats
If your first trivia night is successful, consider offering it on a recurring basis. Depending on the size of your building and the turnover rate, you might want to host trivia night biweekly, monthly, or quarterly. When holidays like the Fourth of July, Halloween, or Valentine's Day are around the corner, designate that as the trivia theme.
5. Charity walks or runs
Get residents up and moving – for a good cause! Charity walks or runs are a great way to raise awareness and fundraise for causes that matter to your community. Instead of organizing the walk itself, find a national-sponsored event and go sign up as a team. Charity events are great in the fall when temperatures are cool but comfortable.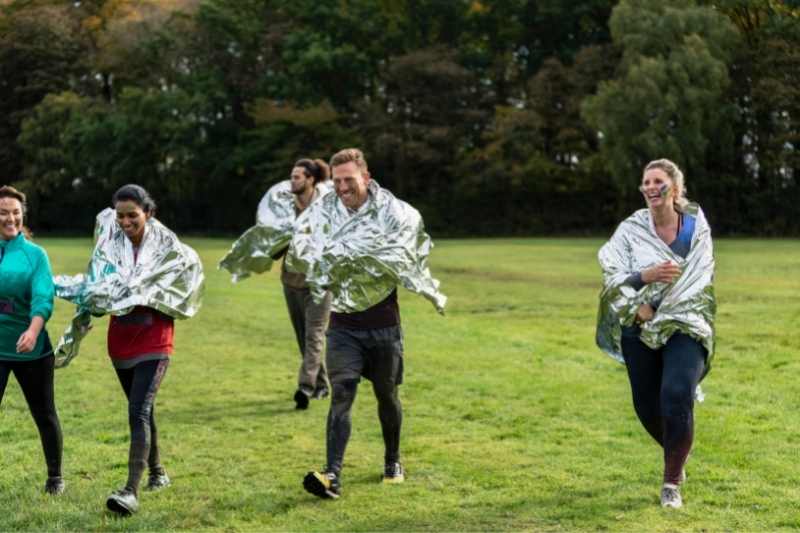 Ways to organize charity walks:
Find a national or local charity-sponsored walkathon, such as the Walk to End Alzheimer's or St. Jude Walk/Run for Childhood Cancer.
Put out a call for participants. Encourage residents to sign up by designing team shirts and educating them about the cause. Motivate the team to be the group that fundraises the most amount of money out of the other teams at the event.
On the day of the event, provide bottles of water, snacks, and sunscreen for the participating residents. Arrange for carpooling so they can travel to the event together.
Finally, reward the residents for participating with a pizza party or a BBQ awaiting their return.
Pro tip: Print your property management or building's logo/name on the shirts or other swag you give out to the participating residents. Not only will this create a unified presence among your residents at the event, but it'll also help market your property to prospective renters.
6. Create your own smorgasbord
You may have heard of Smorgasburg being a big trend in places like Williamsburg, Brooklyn (where it originated), or Los Angeles. But you don't need to be in those metropolitan areas to organize your own smorgasbord, a Scandinavian term for "buffet" and where "Smorgasburg" got its name (smorgasbord + Williamsburg).
Book food trucks to cater from local restaurants, order from nearby breweries and wineries, and invite small businesses from the area. Smorgasbords are a modern spin on buffets and food trucks. Not only do they entice residents to grab some delicious food but also to mingle and bond with their neighbors. Plus, it's a great event to get residents outside in the summertime!
Great resident experiences lead to lease renewals
Organizing community events for your multifamily residents improves their resident experience, which in turn boosts your resident engagement and lease renewal rates. By hosting resident events, you'll make your building feel like home — and while it may be easy to leave your rental space behind, it's not easy to leave your home behind.