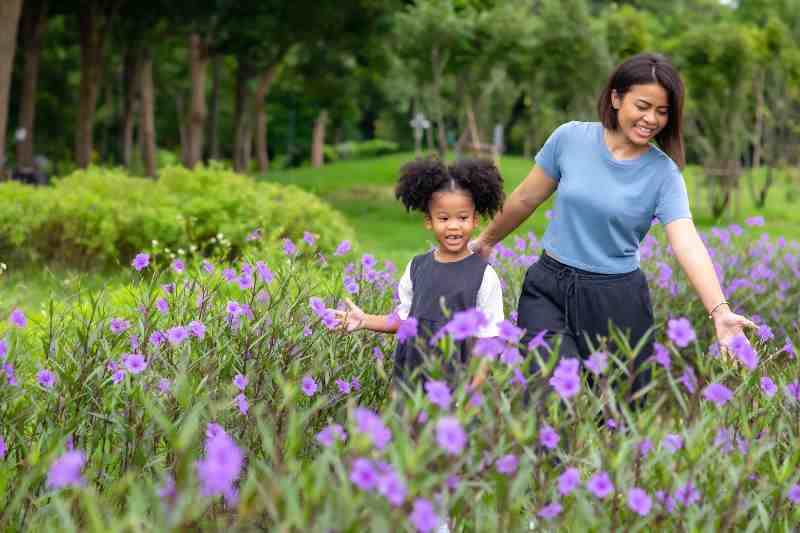 Wildflowers are blooming and days are getting longer and sunnier. Spring is on the horizon, and it's the perfect time to brighten your apartment community with spring resident events! Multifamily resident events are a great way for property managers to connect with residents and boost resident retention.
Read on to learn how to boost resident retention. Next, learn some helpful tips on how to promote resident events. Finally, discover ten exciting spring resident event ideas your residents will actually want to go to!
In this post, we cover:
How do you increase resident retention?
One of the easiest ways to increase resident retention is to host resident events. And as the final frost of winter melts away, hosting and planning spring resident events is a wonderful way to delight residents. Spring events boost engagement in your apartment community — leading to happier tenants.
Here are a few ways resident events can help you elevate the resident experience:
Boost resident retention. Hosting building-wide events engage your community. As a result, this sets your apartment community apart from your competitors. What's more, events encourage more long-term leases by getting residents excited about your apartment community.
Build stronger relationships. Hosting seasonal resident events allows you to connect with your community face-to-face. Moreover, fostering a positive relationship with residents will keep your renters happy and increase the likelihood of renewed leases.
Collect feedback. Talking to residents allows you to collect valuable feedback. So, use events to your advantage. Gather suggestions for improvements and make your building an even better place to live.
Find new prospects. Many residents bring their non-resident friends and family to apartment events. So, fun events are a fantastic and fun way to reach high-quality prospects.
How do you promote resident events?
Some residents are gung-ho about attending resident events. On the other hand, some are harder to win over.
Here are the best ways to promote your unique resident event ideas:
Apartment community bulletin board. Post attention-grabbing flyers on your community bulletin board to promote resident events. Make sure your bulletin board is in an area with high foot traffic to ensure a high attendance rate.
Social media. Promoting community events on social media increases resident awareness. This not only ensures that residents will see event announcements but also boosts the likelihood of prospects seeing them. In fact, posting fun and engaging resident event programs will encourage prospects to apply for vacant units at your building.
Apartment newsletter. Include information about resident events in your apartment email newsletter. Send this newsletter to every resident and staff member at your building, so they know when to attend!
Explore our complete guide to real estate social media marketing:
10 spring resident event ideas
Integrate these easy resident event ideas into your spring calendar to boost retention and improve the resident experience.
Here are 10 exciting spring resident event ideas for apartment communities:
1. Start a community garden
Earth Day comes each year on April 22. Kick off the spring season and celebrate appropriately by starting a community garden with seasonal produce. Community gardens are a sustainable way to engage residents and make your green space beautiful — all while revitalizing the environment.
Consider planting these seasonal plants in your community garden this spring:
Tomatoes
Broccoli
Kale
Kiwis
Lemons
Strawberries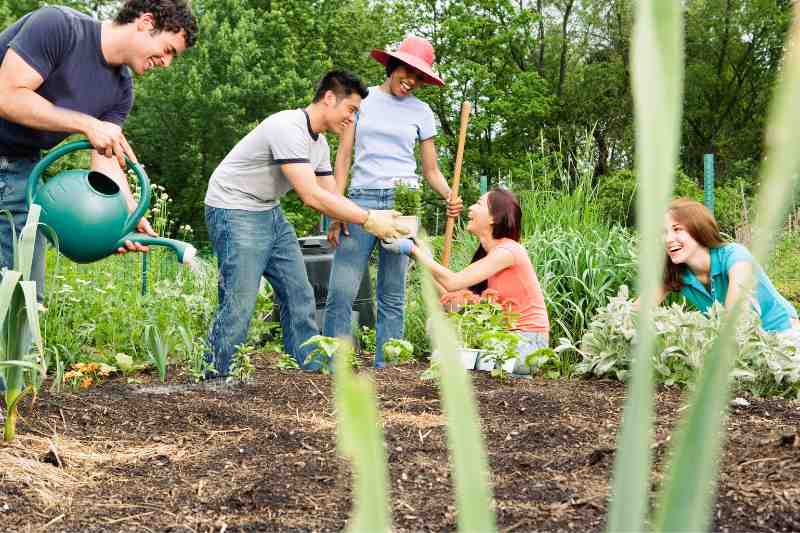 2. Host a spring cleaning event
Spring cleaning includes cleaning out!
Host a clothing and home goods drive in a communal area where residents can drop off donations. Consider making the first week a stop-and-swap for residents only. Then, donate all the remaining items to local charities!
Additionally, consider integrating this into your winter resident event plans in the form of a holiday donation drive.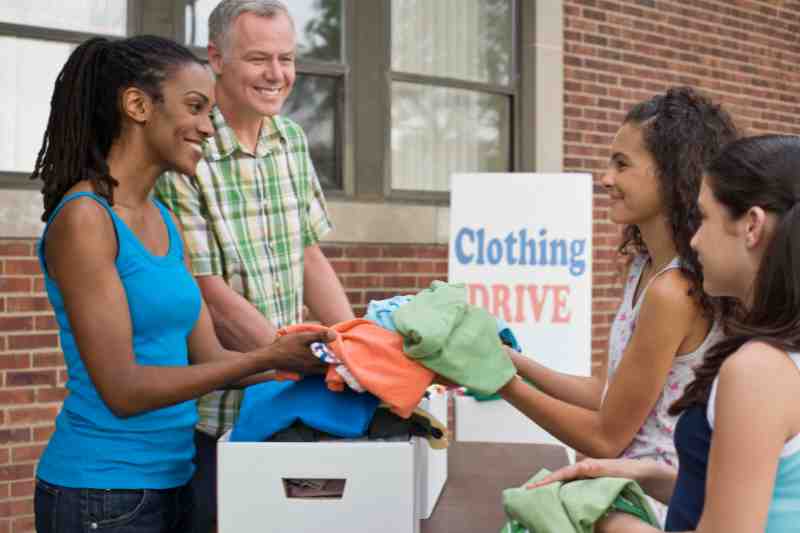 3. Community picnic
Host a community picnic in your apartment's garden or any green space! Picnics are among the best spring community events because they allow your residents to mingle outdoors.
To make the event even more lively, host local food trucks so your residents can explore your neighborhood's local food offerings. Additionally, have plenty of blankets and wicker baskets at the ready so residents can enjoy their dishes in a classic picnic setting.
4. Ice cream happy hour
An ice cream happy hour is one of the simplest resident event ideas for apartments. What's more, the event offers plenty of fun for all ages! Spice this event up by including unique ice cream with seasonal spring fruit flavors like kiwi, mango, grapefruit, or pineapple!
5. Lemonade social
A lemonade stand allows residents to kick off the spring season with a refreshing drink. You can offer the lemonade for free or for a small price — the profits of which you can donate to a local charity. What's more, consider including spiked or sparkling lemonade cocktails for adults!
Overall, this event is simple to plan and easy to execute. So, it's a great event to consider for your March resident event ideas!
6. Spring brunch
Encourage your residents to get to know their neighbors with a spring brunch or tea party. Brunches are not only elegant, but they're also a great luxury apartment resident event.
Simply decorate your lobby or community garden with pastel decorations, fresh flowers, and a few tables and chairs. Additionally, include a food and cocktail bar complete with fresh fruit, eggs, french toast, waffles, pancakes, and coffee!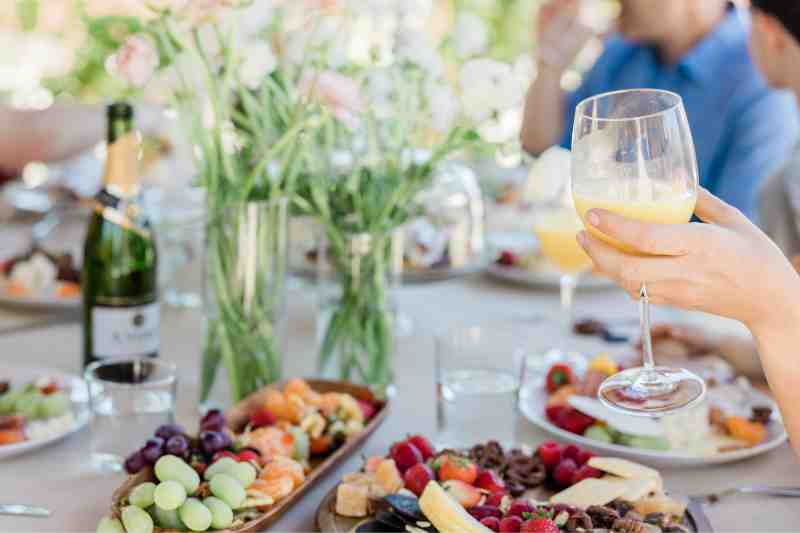 7. Tropical fruit tiki bar
Plenty of tropical fruits come into season every spring. So, host a tropical fruit and cocktail mixer to showcase local fruit harvests!
If you'd like, you can go the extra mile and round this party out with a live band and plenty of food for the perfect springtime Luau!
8. Succulent plant bar
Not only are succulents beautiful, but they're also incredibly easy to plant and maintain. Host a succulent plant party complete with a terrarium-building contest to promote sustainable fun!
What's more, planting and potting succulents in your apartment's lobby is a great way to enrich your communal space.
9. Outdoor movie night with stargazing
Host an outdoor movie night or a March Madness viewing party on the rooftop or garden. For even more fun, rent a telescope so residents can spot celestial wonders and constellations when the stars come out!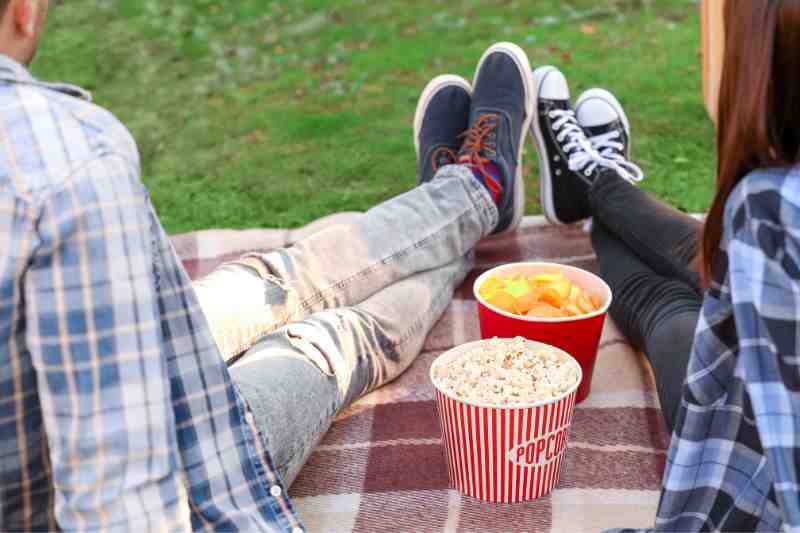 10. Pool party
A pool party is a classic spring activity. This well-loved event provides plenty of fun for all ages! For even more fun, rent a bounce house, host local food vendors, or hire a DJ for entertainment. What's more, these are also great summer activities!
Takeaways
Resident events boost resident retention, build stronger relationships with tenants, empower you to collect valuable feedback, and find new prospects.
Promote spring resident events by posting them to your apartment's community bulletin board, posting them on social media, and your apartment's newsletter.
The best spring resident events integrate outdoor activities with the fresh fruit associated with a bountiful spring harvest!